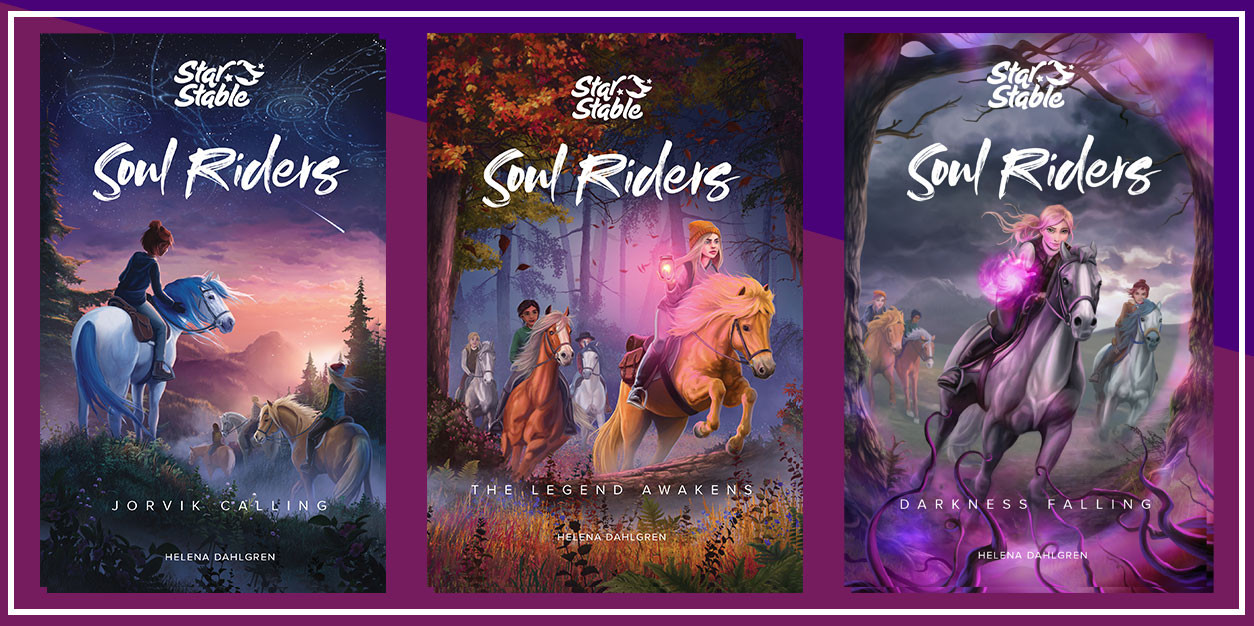 Saddle Up for a Wild Read With Our Star Stable: Soul Riders GIVEAWAY!
NOTE: This post is sponsored by Star Stable.
Cozy stables, magical abilities, and an unbreakable sisterhood are what you'll find in the Soul Riders book series from Star Stable.
Written by Helena Dahlgren, this thrilling trilogy kicks off with Lisa, the new girl in town, starting again after the loss of her mother. As she settles into her new life and tries to make new friends, she also discovers something she never expected – the legend of the Soul Riders!
Throughout the series, Lisa and her fearless friends Anne, Linda, and Alex must master their magical powers, fight back against the darkness, and become the legendary heroines they're destined to be! Filled with dangerous journeys, epic adventure, and plenty of girl power, this fantasy series is one we know you won't be able to put down. The final book in the trilogy, Soul Riders: Darkness Falling, hits shelves today, and we're so excited to find out how the story ends. Faced with their greatest test yet, the girls will have to use everything they have to save Jorvik once and for all!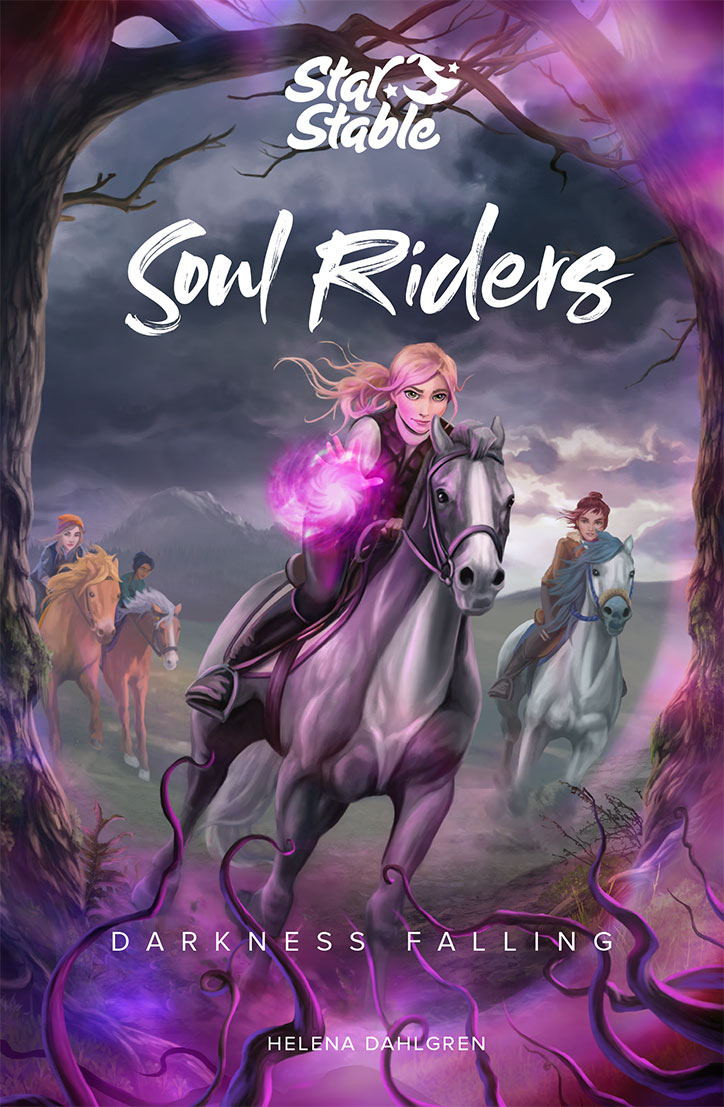 Step into the final installment of the fantasy trilogy based on the massively popular game, Star Stable. Follow four friends who discover their magic powers and learn that every girl can be a hero.
A storm is coming. Darkness is falling. Will the Soul Riders find their strength in time to save Jorvik?
From cozy stables to stormy nights and magical places, Darkness Falling is a thrilling adventure where the fate of the world lies in the hands of four friends and their horses.
The four Soul Riders, Lisa, Anne, Linda, and Alex, are facing their greatest test yet. Mr. Sands' sinister plans are threatening to destroy life on Jorvik. Only the Soul Riders and their horses have the power to stop him and his Dark Riders. To succeed, the Soul Riders must learn to master the magic. But they are running out of time.
Soul Riders: Darkness Falling
AUTHOR: Helena Dahlgren
PUBLISHER: Andrews McMeel Publishing
DATE: April 6, 2021
If you're already a fan of Star Stable, you know that they're all about empowering their fans to become the heroes of their own story. They're taking that one step further because they've teamed up with Soul Riders author Helena Dahlgren to inspire the next generation of writers.
Through their Read.Write.Unite initiative, they'll be releasing a series of writing classes on their YouTube channel, encouraging fans of the series to write their own stories. They'll also be hosting a short story writing competition, where one lucky winner will have their story transformed into an Instagram comic by illustrator Elli Puukangas. Open to those aged 13 or over. Terms and conditions apply, click here for more details.
We're totally here for all this girl power, which is why we teamed up with Star Stable for a giveaway as epic as the stories you'll find between the pages of the Soul Riders series. One lucky winner will win all three books and a lifetime membership for the Star Stable Online game. Ready to enter? Grab your favorite adult and have them fill out the form below for your chance to win!
Star Stable Soul Riders: Darkness Falling Giveaway: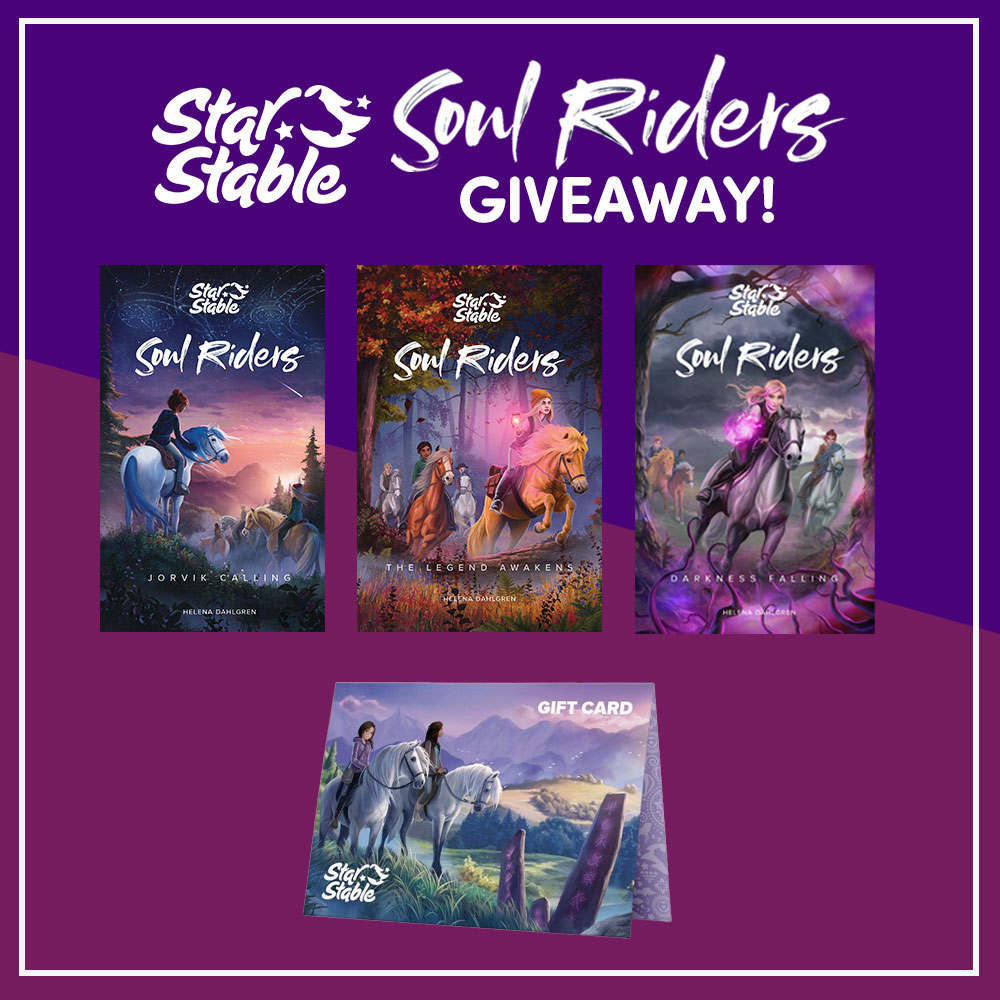 WHAT DO I WIN?
ONE lucky winner will receive a Soul Riders Prize Pack worth $100 that includes:
– ONE (1) copy of Soul Riders: Jorvik Calling
– ONE (1) copy of Soul Riders: The Legend Awakens
– ONE (1) copy of Soul Riders: Darkness Falling
– ONE (1) Star Stable Online Lifetime Membership
*Prizes provided by Star Stable
HOW DO I ENTER?:
Grab a parent or guardian and have them fill out the form below by May 15, 2021 at 11:59pm ET.
Giveaway runs from 04/15/21 at 10:00 am ET through 05/15/21 at 11:59 pm. Open to US residents ONLY. Be sure to read the fully detailed rules HERE before entering.
THIS GIVEAWAY HAS ENDED AND THE WINNER HAS BEEN CONTACTED.
You must be 18 or older to enter. Please, only ONE entry per person. If selected as a winner, we will provide your parent/guardian with an affidavit to confirm that you are a valid winner who has permission to win. They will be REQUIRED to sign and return the affidavit to YAYOMG! to claim your prize. Prizes will not be mailed out without signed parental consent.
Want to find out which Soul Riders character is your Soul Sister? Click here to take the quiz and find out if you're most like Lisa, Anne, Linda, or Alex!