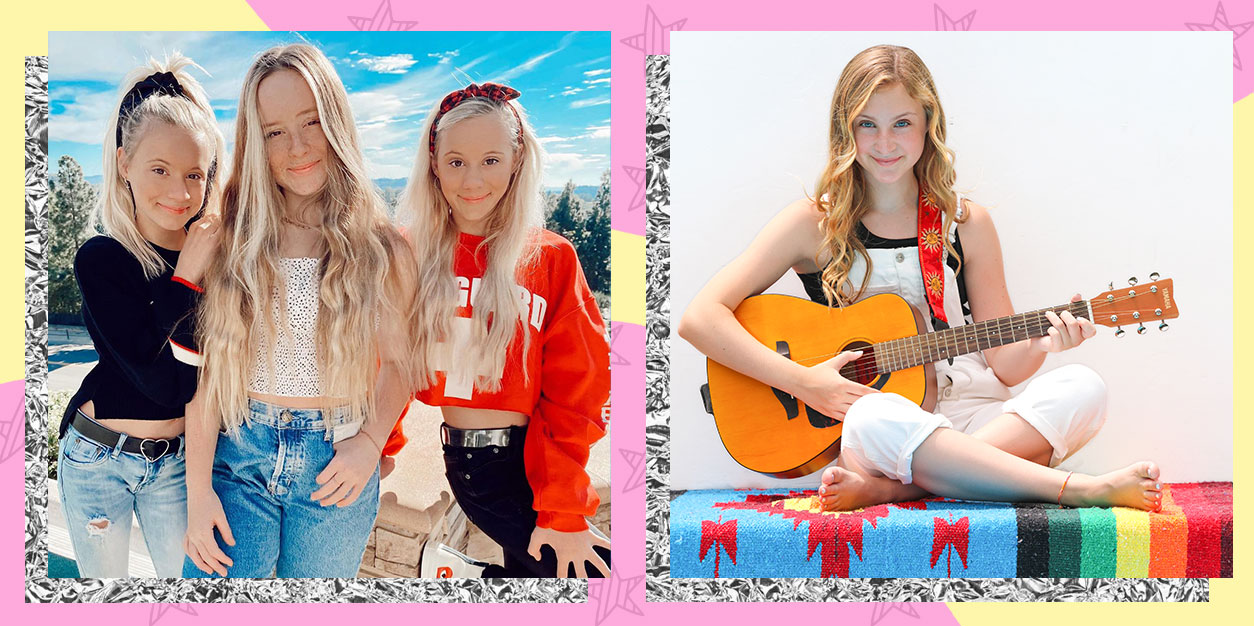 FAB FRIENDSHIP: Your Favs Sound Off on Their Best Friendship Moments
Through endless selfies, late-night texts, and countless inside jokes, over time, our besties become more like family. They're always there to swap secrets, offer advice, and stand by our sides when we need them most.
Making memories with your BFFs is one of the best things life has to offer. Whether you're soaking up the sun together on a family vacay, making TikToks together, or having a last-minute study sesh, all those little moments add up to a lifetime of memories!
Thinking about friendships left us wondering – what do all our favorite stars have to say about their besties? From traditions with their squad to snuggles from their four-legged friends, we asked all your favs about their best friendship moments!
SOUND OFF: Fab Friendship: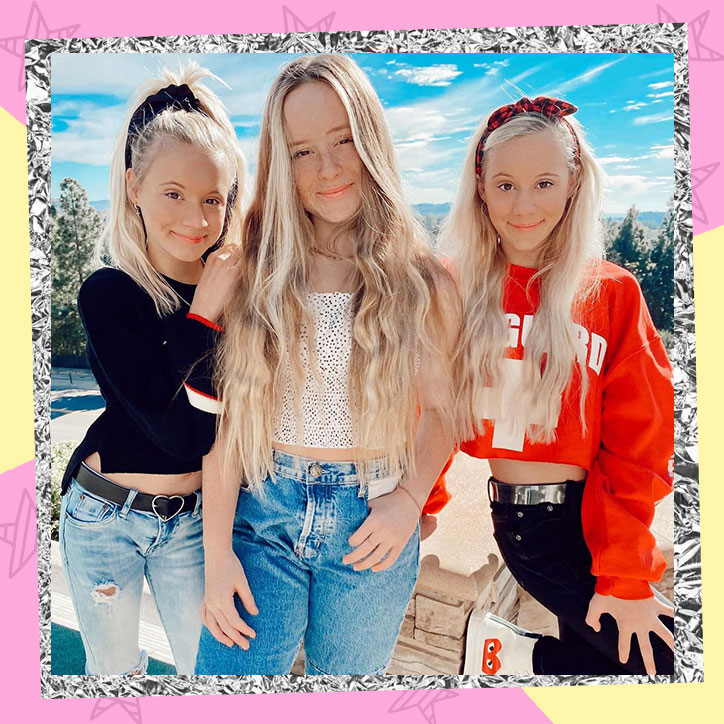 SISTERLY LOVE: Dance divas and social media stars Kenzie, Katie, and Kameron Couch are all about sisterhood!
"We support each other by staying positive and picking each other up whenever one is down. It's sometimes so hard to navigate the social media world and comments can really upset us but it's a lot easier to get through when we have each other. Support can mean just making each other laugh or going to the beach and breathing in the fresh air. It's nice to have each other to remind ourselves what is important in life!"
Whether it's the sunniest day or a total bummer, the Couch Sisters always have each other's backs!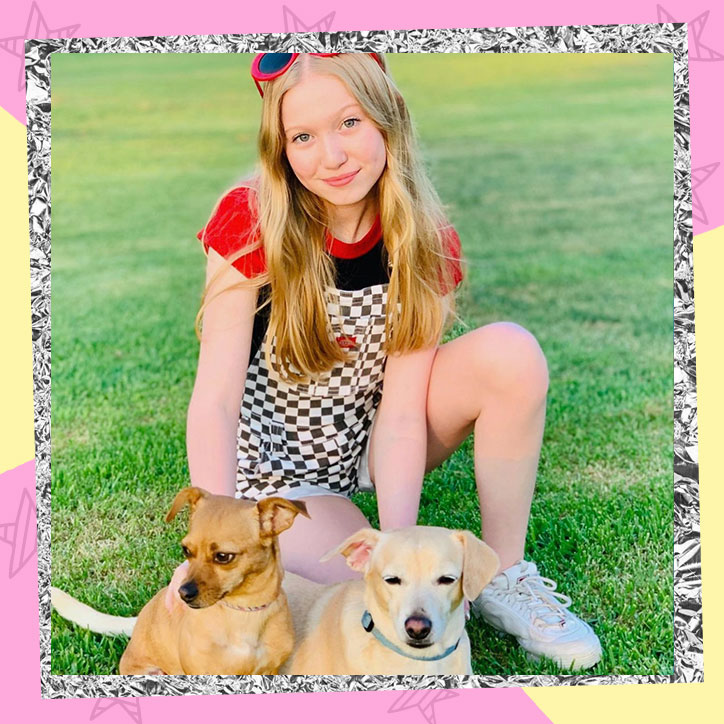 LOVING & LOYAL: The past year has been a tough one, which is why actress and singer Abigail Zoe Lewis is grateful to her four-legged friends for all their love and support!
"I am grateful to have many friends, but during COVID, my pets (my two 4-legged siblings lol) have definitely become my BFFs! Two of my favorite memories include when my rescue lab mix dog put his paw out to hold my hand when we adopted him. The second favorite memory of my other BFF is of my chihuahua terrier mix (also a rescue dog) when she just laid so peacefully in my arms when I first held her, and I cried as I found a new loving friend and a buddy for my lab mix."
We can totally relate – our pets have been crucial in helping us feel less alone during this unpredictable time!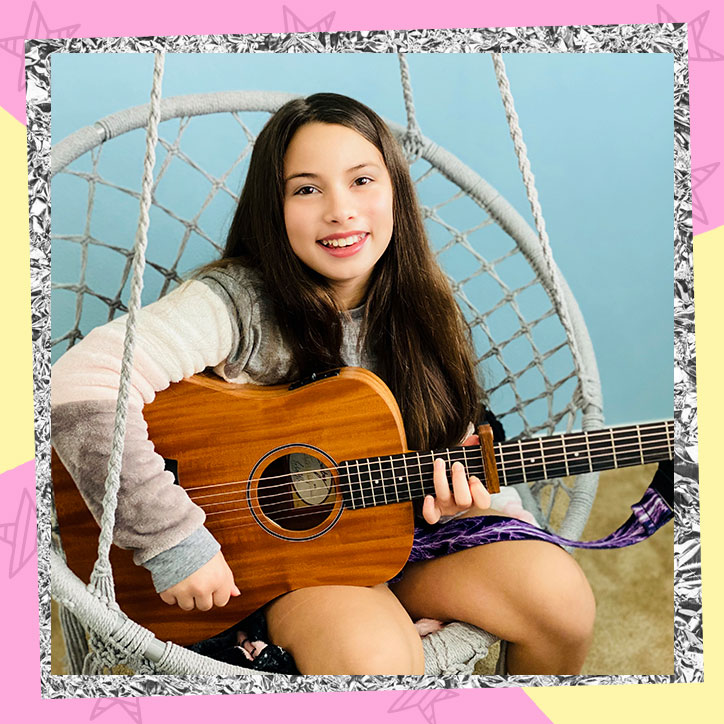 CRAFTY MEMORIES: Singer, dancer, and actress Reese Warren shared one of the sweetest friendship traditions we've ever heard. She loves getting creative with a homemade gift to show her bestie how much she cares!
"I have a friendship tradition with my long-time dance partner and one of my best friends, Dean Norris Jr. Every year on his birthday I do a photo book of the previous year of the things we did together. I write a little note in the book and sign it. It's something I look forward to doing every year for him."
Next time you want to celebrate your squad, try a DIY from the heart like Reese! From photo books to friendship bracelets, you can craft amazing gifts for birthdays, holidays, and just because. Don't forget the glitter!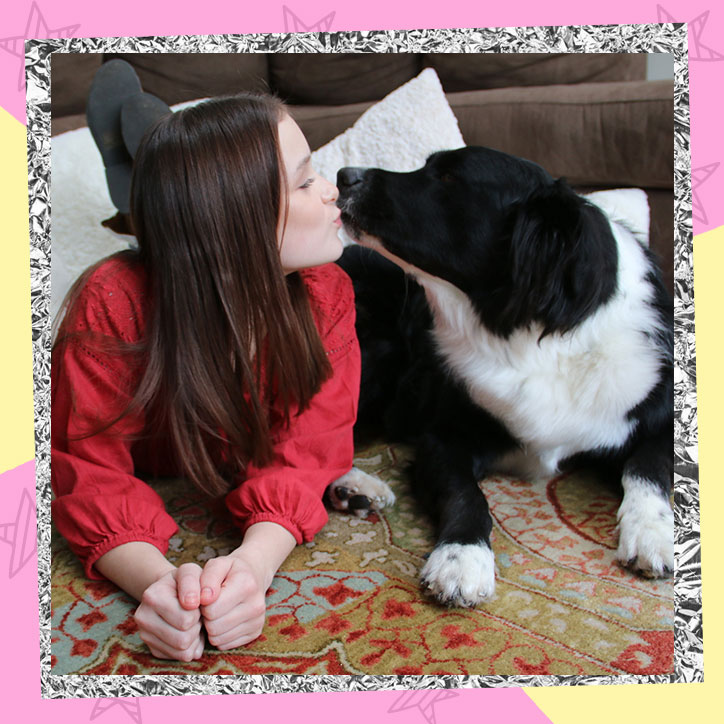 SWEET PUPS: When she's not busy filming her new Netflix show, Country Comfort, actress Shiloh Verrico loves snuggling up with her pets!
"My dogs are not my BFFs because they are my family. My favorite memories are whenever I am sad, they cuddle with me and lick my face, and when I am happy, they run around and play with me. Braxton smells like chocolate chip cookies when I snuggle my nose behind his ears, and Zeke (pictured) makes noises like Chewbacca when he "talks" to me and is asking for ear rubs."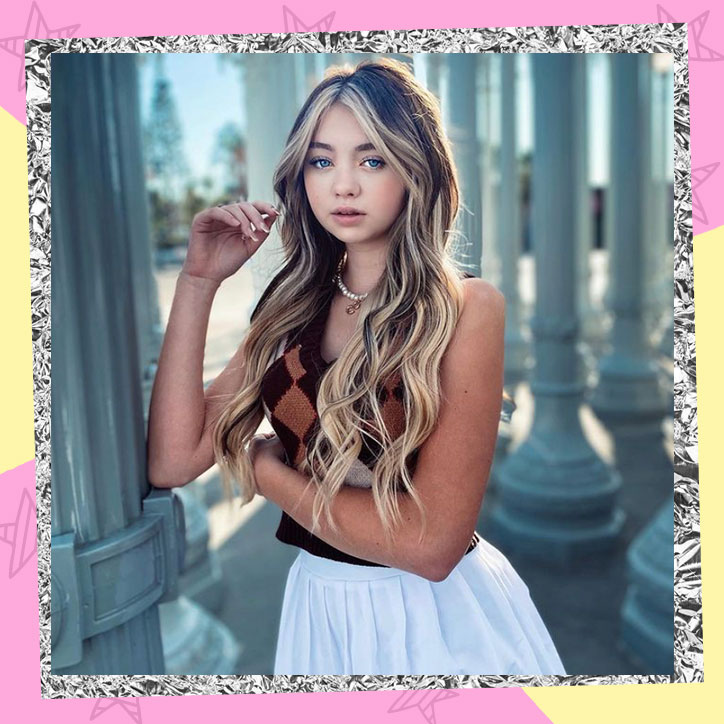 COMFY HANGS: Is there anything better than late-night snacks and a movie marathon with your best friends? We think not – and singer, actress, and model Sicily Rose can relate.
"My friendship tradition is going to the store late at night and snacking then ordering Chipotle. So basically getting lots of food and vegging out."
What's your go-to sleepover snack?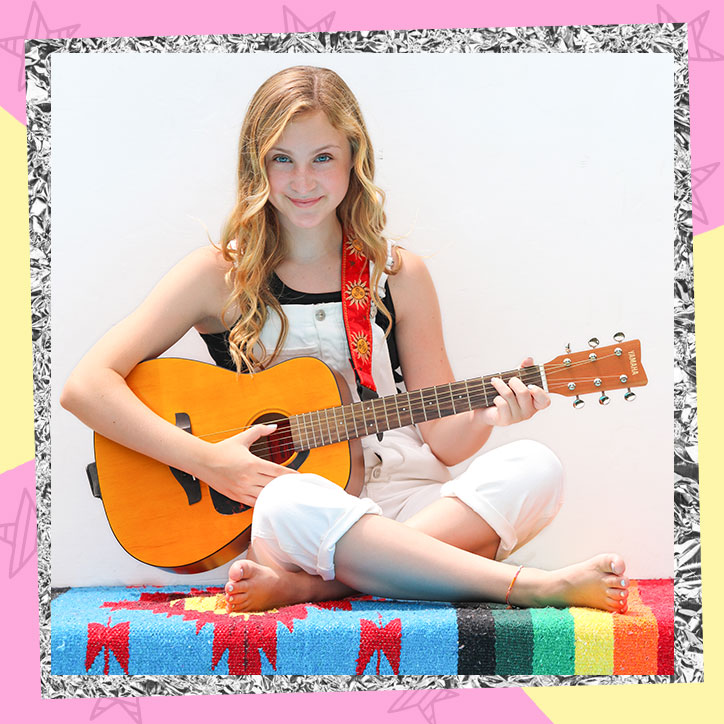 FOUR–LEGGED FAVS: Actress and singer Kyla Carter shared a super sweet story about reuniting with her pets after being away from home.
"My pets are my best friends! I have three pets currently, a bird named Marta, a bunny named Foo, and my dog named Chase! I love every one of them equally and LOVE spending time with them! I have so many wonderful memories with my pets, whether I'm singing with Marta or snuggling with Foo. However, one particular memory does stand out to me.
It was the year 2018, and I remember closing night with the Broadway National tour of Irving Berlin's "White Christmas" and being excited to go home for the first time in three months. When I finally returned, I burst open the door and saw my little fluff monster, aka my dog, greet me with kisses. I had missed him so much, and for months all I could think about was giving him the biggest hug and kiss in the world! I remember never wanting to let him go. That is my favorite memory because I felt so happy and so loved. I had not one care in the world except for holding on to my dog forever!"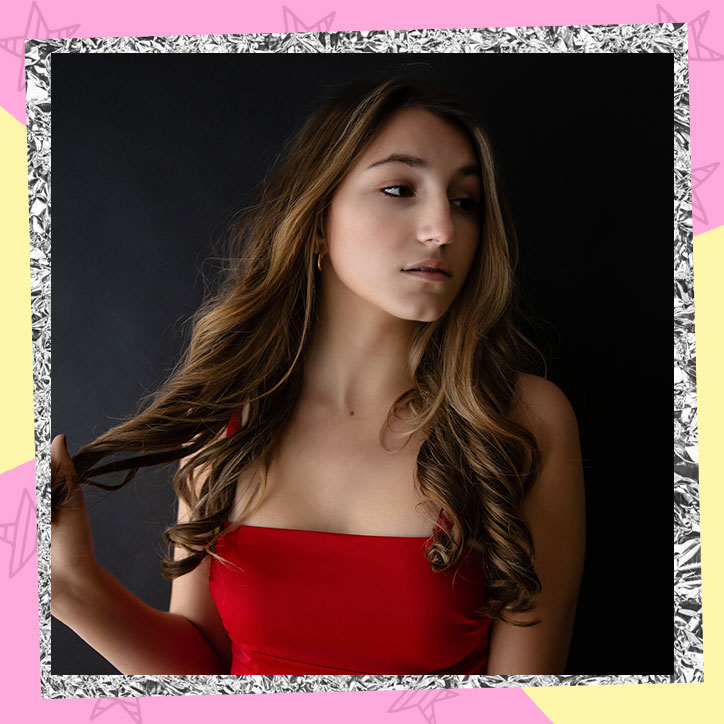 SUPPORTIVE SQUAD: Singer-songwriter Lana Chalfoun knows that friendship is all about being there through the good stuff and the bad. She supports her besties by being there for them in any way she can!
"I think the best way I try to support my besties is through just being there for them and uplifting them no matter what. If they aren't feeling very confident or are taking on something new/difficult challenges, I just try to be someone to talk to and give my best advice! I also always remind them of their worth and let them know how much they mean to me!"
Does your BFF know how much they mean to you? Don't forget to let them know. Next time you talk, be like Lana and remind your friends just how great you think they are – it might just be the thing they need to turn their day around!
Now that you've been served all the friendship tea, take our Confidence Icon Quiz to find out which inspiring is YOUR girl power role model!