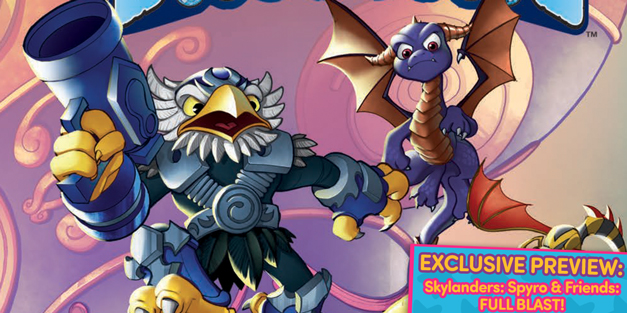 EXCLUSIVE Preview: Skylanders: Spyro & Friends: FULL BLAST!
Spyro and the Skylanders crew are headed out on an all new comic adventure! IDW is publishing a new quarterly series called Skylanders: Spyro & Friends and we're excited to share an exclusive preview of the first issue, Skylanders: Spyro & Friends: FULL BLAST!
Since these issues will release quarterly rather than monthly, you can expect an oversized issue that's jam-packed with excitement and adventure!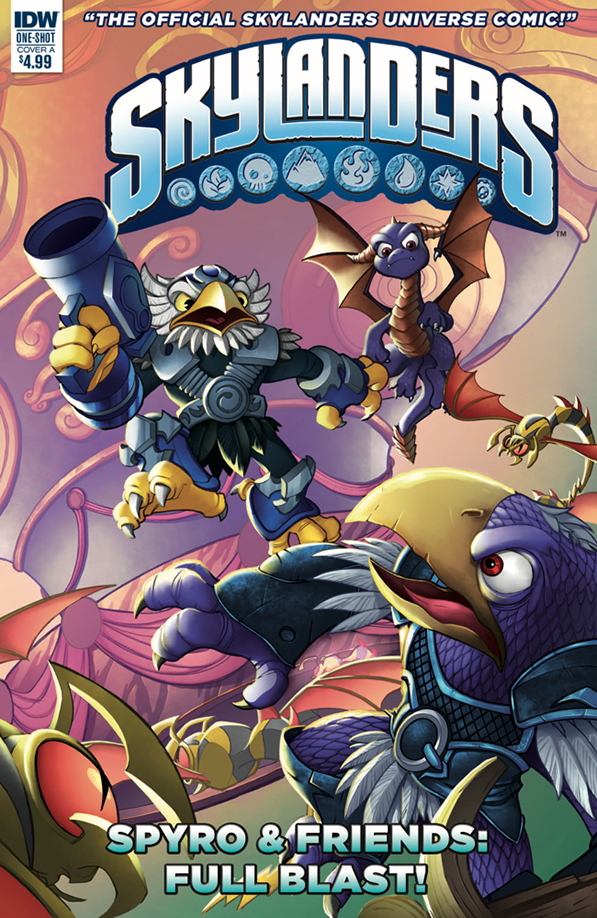 Skylanders: Spyro & Friends: FULL BLAST! features THREE brand new stories.
Arbor Day:
The issue kicks off with Arbor Day, a funny, action-packed read featuring Spyro and Stealth Elf. Can they take on the evil Dr. Krankcase and stop him from tearing down a forest in order to put up a new factory?
Full Blast:
The Skylanders are being honored with an elemental balloon as a thank you for all their heroic actions. Unfortunately, Corn Hornets crash the ceremony and start causing trouble. Can Spyro and Jet-Vac soar into action and save the day?
Mirror, Mirror – Part 1:
Kaos is as evil as ever and teams up with Glumshanks to find and steal ancient treasure. Spyro swoops in to save the day, but in the process, shatters an old mirror that appears to be much more than it seems. This multi-part story will pick up in the next issue, so you'll need to reading to find out what happens next!
This new series is great for kids looking to check out Skylanders for the first time as well as seasoned fanatics of the previous comics and games or the Skylanders Academy animated series. No matter how get your Skylanders on, it's a great time to dive in and see what's been going down in the Skylands. Here's your exclusive sneak peek into the issue:
EXCLUSIVE PREVIEW: Skylanders: Spyro & Friends: FULL BLAST!:
Exciting stuff! You can pick up Skylanders: Spyro & Friends: FULL BLAST! in comic shops on August 2nd! For more thrilling adventures, check out these other comics we love!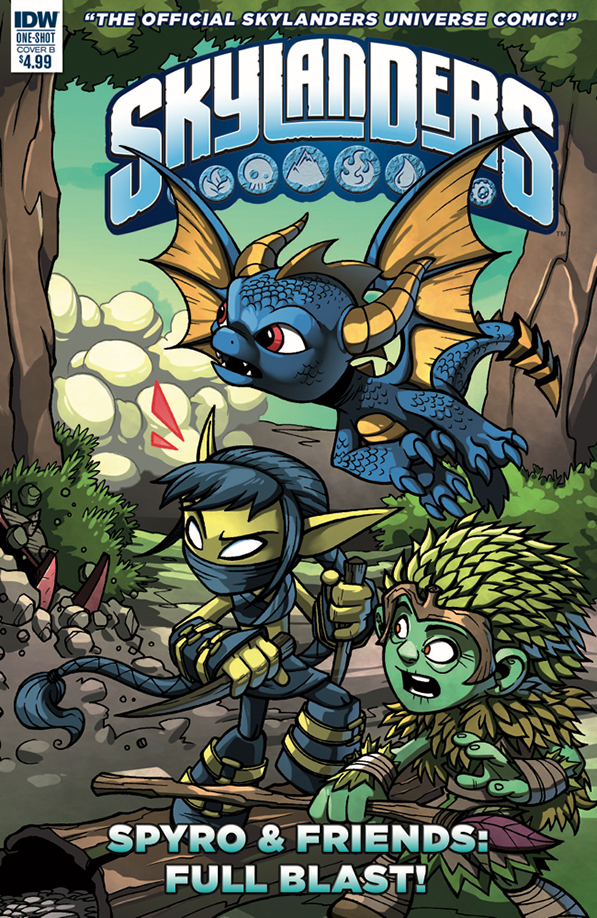 Skylanders: Spyro & Friends: FULL BLAST!
Publisher: IDW
FC • 48 pages • $4.99
Author(s): Ron Marz & David A. Rodriguez
Artist(s): Jack Lawrence & Various
Cover: Jack Lawrence
SYNOPSIS: Join Spyro and his fellow Skylanders as they embark on all-new adventures! Stealth Elf, Eruptor, Jet-Vac and all your favorites are here; ready to battle Kaos and all the various vile villains of the land!
BULLET POINTS:
New format—quarterly schedule, 48 pages!
Skylanders Academy season 2 premieres on Netflix this Fall with a third season already approved!
Skylanders Imaginators has been dubbed "…without question the best in the series…" by Forbes.com
There has never been a better time to be a Skylander fan!