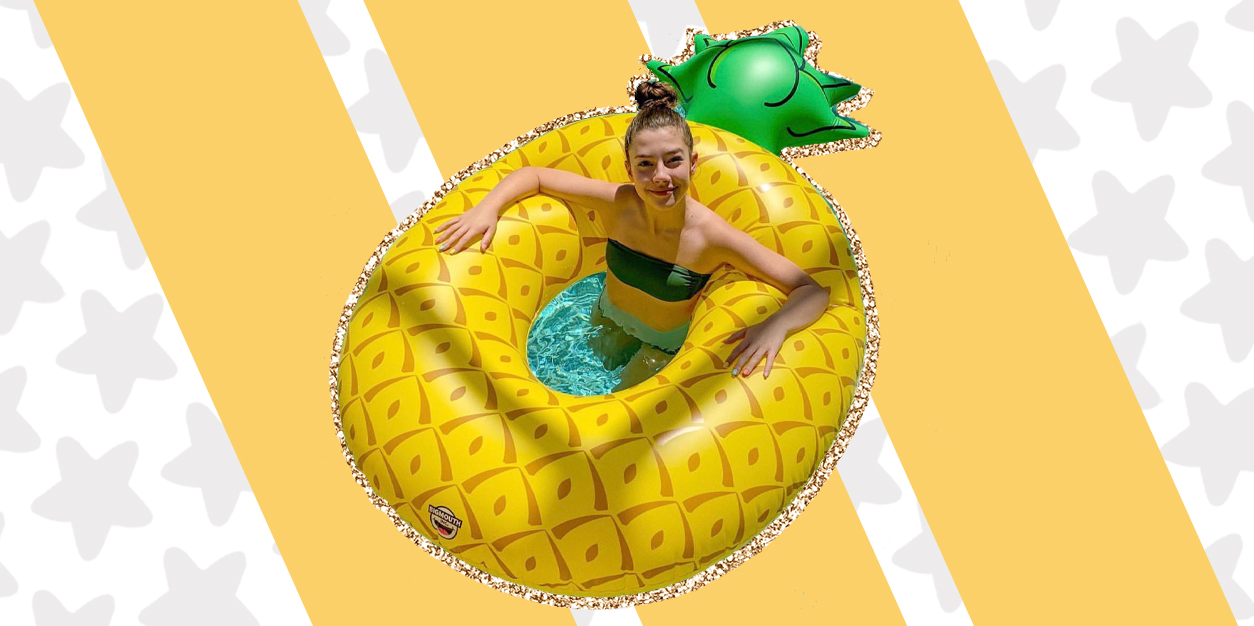 SISSY SHARES: What She Loves Most About Summer
SISSY SHARES is a brand new series on YAYOMG!, written by the incredible Sissy Sheridan. Check back each month as Sissy dishes her ideas, thoughts, and favs!
Happy Summer, YAYOMG! readers! It's the first day of Summer, and we're ready to spend the next few months making s'mores, catching some sun, watching fireworks, and spending as much time as possible with our besties.
For this edition of SISSY SHARES, Sissy Sheridan is making it personal, dishing on her favorite things to do in Summer. From berry picking to cookouts, get to know more about Sissy as she shares all her favorite things. Plus, her favs double as great inspiration for your own Summer plans!
SISSY SHARES: Sissy's 5 Summer Favs:
Flip Flops:

There's no better way to show off your super cute pedicure than in flip flops! Flip flop styles are out of this world, and you can even match your nail polish to your flip flop!

Don't be afraid to try something out of the ordinary, a different color on each nail is totally bold and stylish!
Summer Vacation:

School is finally out, which means there's more time to hang out with friends and you don't have to worry about waking up early the next morning! The only homework you have over the Summer is setting up plans with your friends for the next day!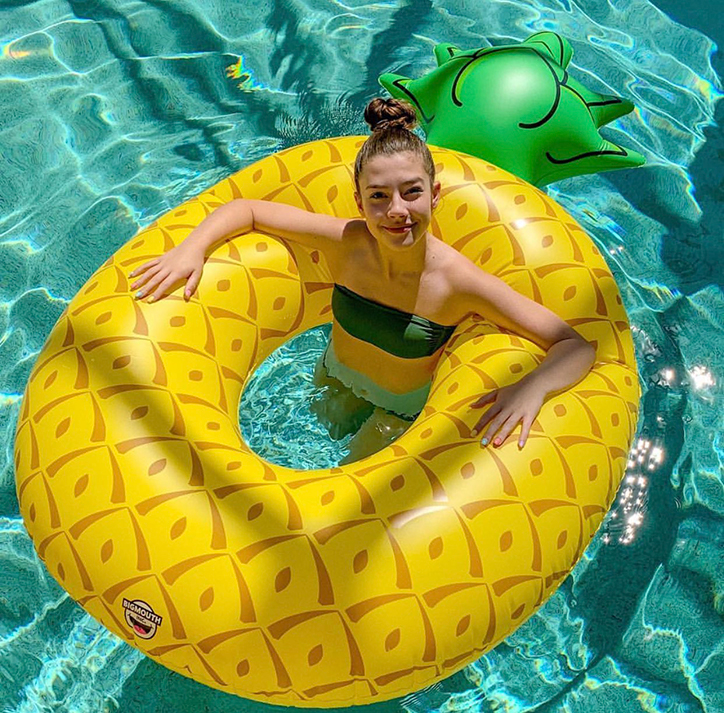 Going to the Pool/Beach With Friends:

I LOVE hanging out with my friends all Summer long! Especially when we go to the pool and swim/tan all day! There are so many cute floats nowadays that also make for the perfect Insta post!

My go-to float is a giant pineapple! What's yours?
Berry Picking:

Berries are a fruit that ripen just in time for Summer, and there's nothing more artsy than picking berries and making your own treat out of them! My favorite berry dessert is strawberry shortcake!
Cookouts and BBQs:

There's nothing more Summery than a cookout with your friends and family! Grilled chicken, corn on the cob, hot dogs – The options are limitless and totally delicious!

Make sure to wear red gingham if you wanna match the tablecloths, LOL!
Until next month,
Care for one another,
SISSY XO
Planning on doing any of these activities this Summer? Be sure to use #SissyShares so we can can give you a shoutout! Don't forget to come back next month to see what Sissy is sharing!