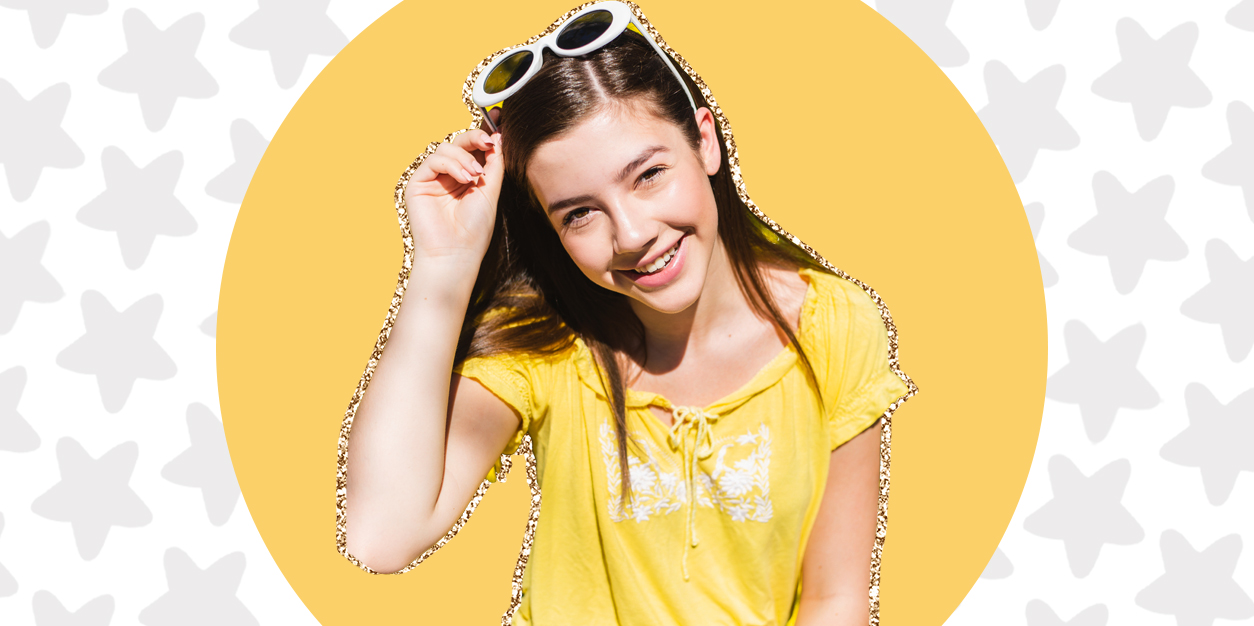 SISSY SHARES: Sissy's Guide to Successful Studying
SISSY SHARES is a brand new series on YAYOMG!, written by the incredible Sissy Sheridan. Check back each month as Sissy dishes her ideas, thoughts, and favs!
Sissy Sheridan is back and ready to share her infinite wisdom with all of you!
This month, Sissy is helping you survive the remainder of the school year with some helpful study tips. With the last day of school and spring dances on the horizon, it's easy to fall into that summer vacation mindset a little early. Our favorite shows and movies often show our favorite characters enduring intense, last-minute study sessions, but cramming is NOT the way to go!
That's why Sissy has put together five super helpful study tips to help you stay focused and study smarter, not harder. Clear your mind, find a comfortable place to work, and let Sissy's Guide to Successful Studying help you through the last few weeks of school!
SISSY SHARES: 5 Study Tips to Help You Stay Focused:
Fight Back Against Distraction:

Don't study with your phone in the same room. It's super easy to get distracted by Snapchat or Instagram notifications popping up while you're trying to study! I put this study tip as #1 because it is definitely the biggest challenge for me. I feel like I'm missing out on something if I don't have my phone right by me. It's a hard habit to break but you can do it with practice.
Quiz Yourself Often:

Create your own practice test on Quizlet. This will allow you to use your teacher's notes and put them into test question form before the big day. Practice tests also help with jitters because you can make mistakes and have time to learn from them.
Flashcards and Study Notes:

Take lots of notes! When I'm trying to remember something I write it down several times. For me, writing it down connects my body to my brain. For instance, if you have an english test and you need to know vocabulary words, write them down on flash cards or use colorful sticky notes and then you can quiz yourself!

This tip was inspired by a submission from Instagram user @piggy_andash! They said "Bring snacks and use at least 10-20 sticky notes!"
Don't Forget the Study Fuel:

Don't forget to eat balanced meals with healthy snacks. To finish out the year strong you need to eat foods your brain and body need for concentration and focus. You can look online for "brain power" foods to try. One of my personal favorite brain foods is avocado!
Breaks are Crucial:

Take time to relax. Studying for hours and hours without a break will not give you the results you want. Your brain is a muscle and it needs time to rest. Try studying in 30 minute segments with breaks in between. During these breaks try listening to music, grab your pet and take a walk or run, or try some yoga poses which help circulate blood flow to all the organs – including the brain!
Until next month,
Care for one another,
SISSY XO
Have any of Sissy's tips helped save your study routine? Be sure to use #SissyShares so we can give you a shoutout!
In need of a study break? Check out Sissy's list of 5 Amazing Things to Do This Spring! From spending time in the garden to de-cluttering your closet, these Spring activities double as great ways to relax after a long study session.