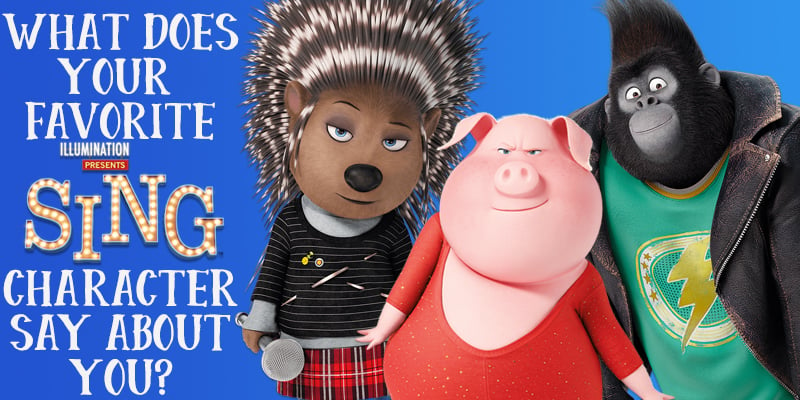 This is What Your Favorite SING Character Says About You
Today's the day! Illumination Entertainment's SING is finally out on DVD/Blu-Ray, and our bodies are about to explode from major piggy power! If you haven't seen it yet, SING combines everything you love about singing competition shows like American Idol, mixes in a cast of uniquely talented animals, and sprinkles in a dose of LOLs, feels, and amazing jams. It teaches everyone that no matter who you are or where you come from, everyone has a worthwhile story to tell.
While you embrace your inner you, let us reveal what your favorite SING character says about you.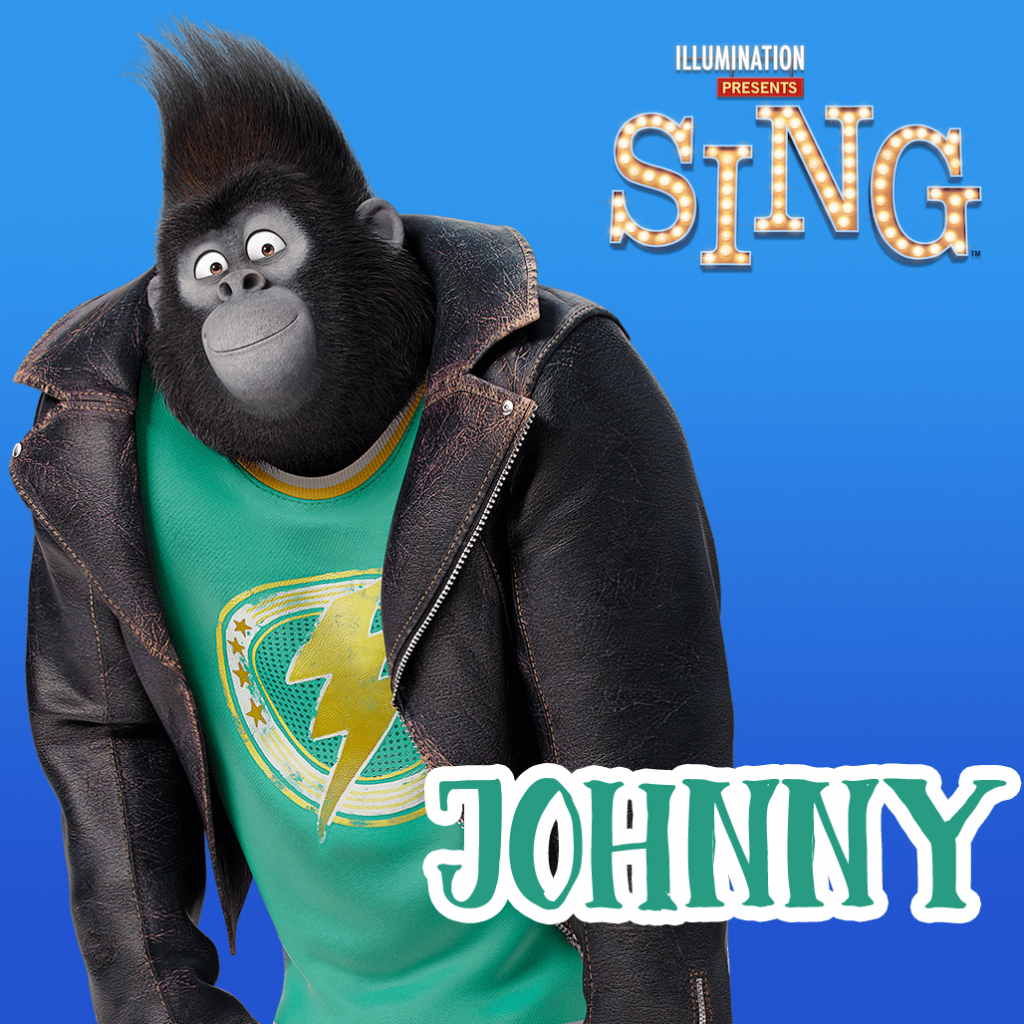 If your fav is Johnny, that means that you're an extremely passionate person with a big heart. Friends and family are the most important thing in the world to you. Remember though – it's possible to love your family but want to follow your own heart. If you're as passionate and talented as Johnny at what you love (singing or otherwise), the people you care about will eventually see how much your dreams really mean to you. It might not always happen right away, so make sure to surround yourself with a supportive group of friends who inspire you to never give up.
You relate to Johnny's kind and caring nature and everyone who meets you genuinely seems to like you. You'll never get anywhere you want to be without taking a few chances along the way, a lesson Johnny teaches us all throughout the movie. No matter what obstacles you face along the way, we know in the end you'll come out victorious.
Your Anthem: I'm Still Standing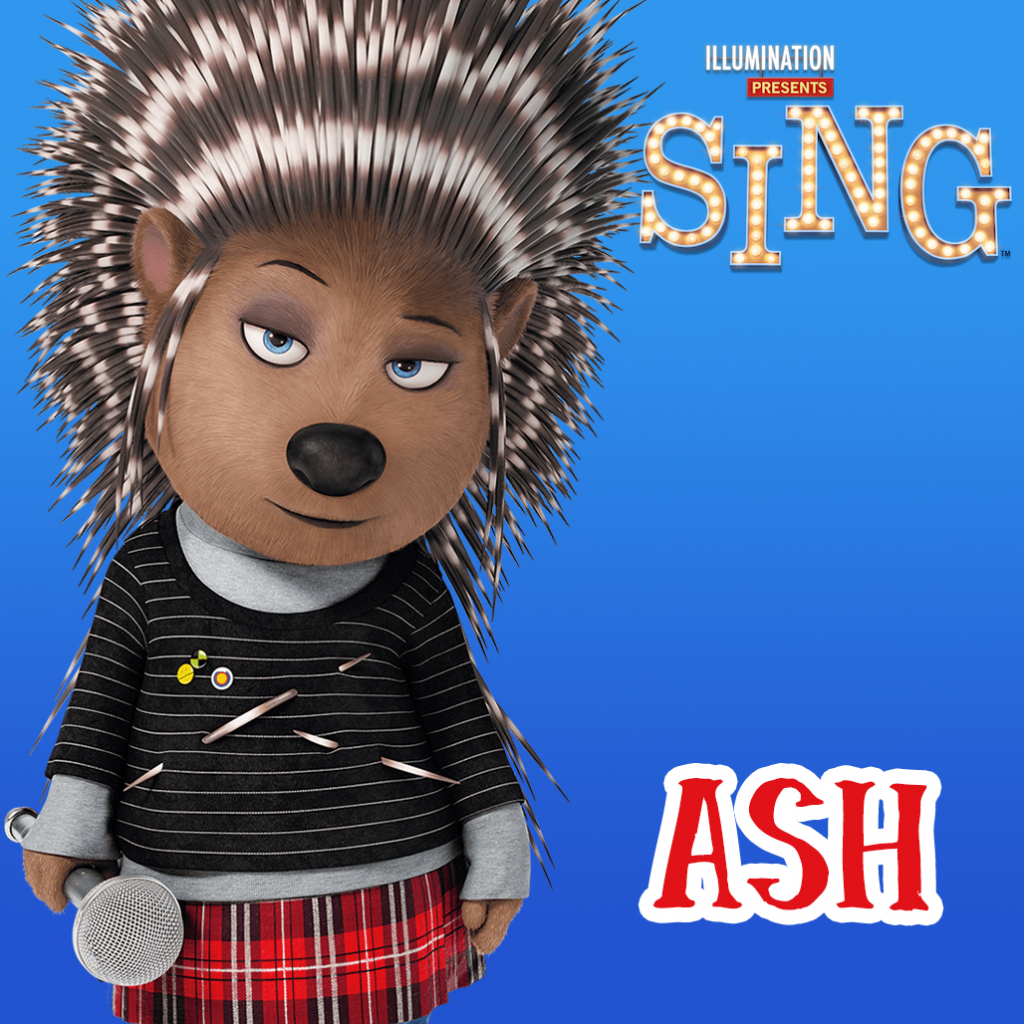 Is Ash your spirit animal? If so, that means that you're unique, ambitious, and sometimes a little sassy. You're extremely passionate, but you're also not about to give up your beliefs just to get ahead. Ash is a true rocker at heart and she wouldn't let Buster push her into becoming a popstar when she didn't want to. This is a great quality to have – you should never have to give up who you are in order to get what you want. Like Ash discovers, there's always another way and sometimes you need to write your own song (or destiny).
Despite your prickly nature, you're actually a truly caring and supportive friend to the people you care about. If your ambitious attitude is anything like Ash's, we know you'll go super far and achieve all of your dreams, whatever they may be.
Your Anthem: Set It All Free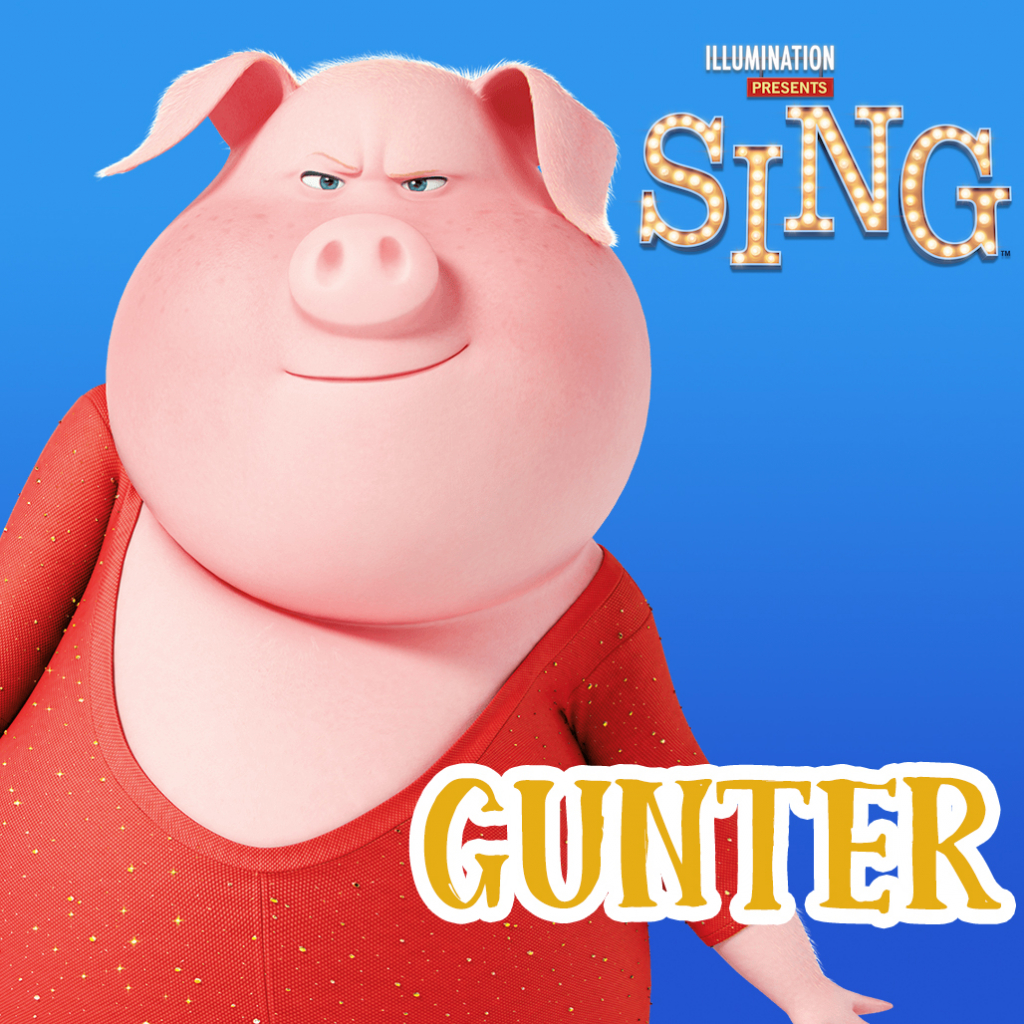 If your favorite color is GLITTER, we're guessing Gunter is your pick. Is it even possible to not love Gunter? His bubbly personality and amazing dance moves are simply infectious. Sometimes Gunter can be a bit over the top in his efforts to be the best. If you're truly the best at something, your talents, hard work, and dedication are all you need to prove it. (A fabulous sparkly jumpsuit doesn't hurt either!) The good news? If you've got the self-confidence that Gunter has, you'll never be afraid to step into the spotlight and show the world who you truly are.
Gunter isn't all flash and pizazz, though. Behind the scenes he's an encouraging friend who's happy to share what he knows with his friends. If you're anything like Gunter, we know that you love to make sure the people around you always have a smile on their faces.
Your Anthem: Firework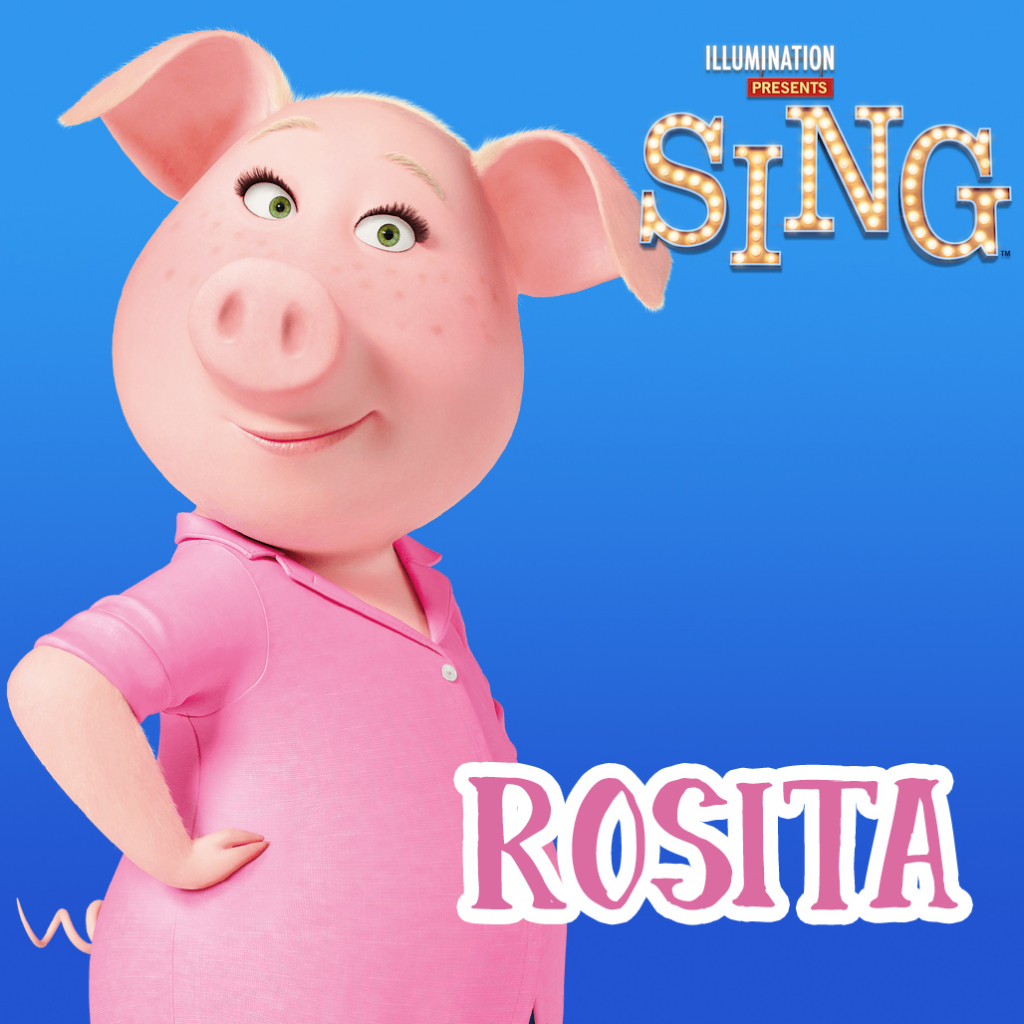 If your favorite character is Rosita, you're likely the mom of your friend group. You're extremely caring and you're always the friend who packs an extra snack in case anyone else gets hungry. You're super willing to lend someone a shoulder to cry on and you're known for your great advice. Being such a motherly soul is wonderful, but make sure to take care of yourself once in awhile. Rosita found herself at a point in her life where she regretted never following her biggest dream and thought it was out of reach.
Sometimes it's okay to put yourself first, especially when it means being true to who you are. Like Rosita, we bet you're a creative spirit who loves tinkering, crafting, and even coding.
Your Anthem: Shake It Off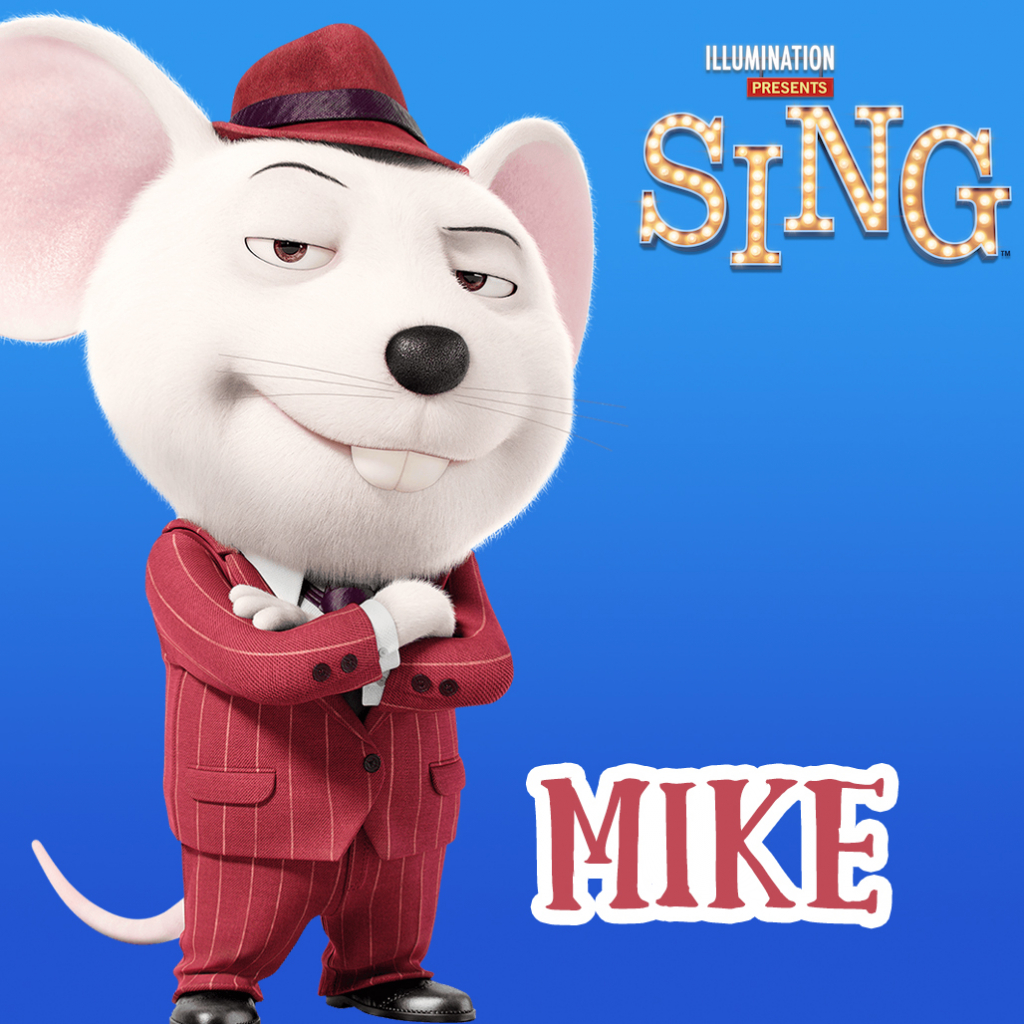 Like Mike, you're a confident person who'll only settle for the very best. You like to have the nicest clothes, the newest things, and you're likely a bit of trendsetter. One of Mike's downfalls is that he's a bit greedy and tries a little too hard to fit in, which leads to his friends finding him a bit unappealing. Don't let your confidence turn into an ego that makes you selfish and arrogant. It's okay to want the best for yourself, especially when you deserve it, but be sure to share your delights with others. It's also okay to tone it down a notch – let your compassion and kindness shine through and knock down those walls you've built up.
You're sure to dazzle a crowd more with your beautiful soul than your new Lamborghini. You don't need to be a diva to earn the spotlight.
Your Anthem: My Way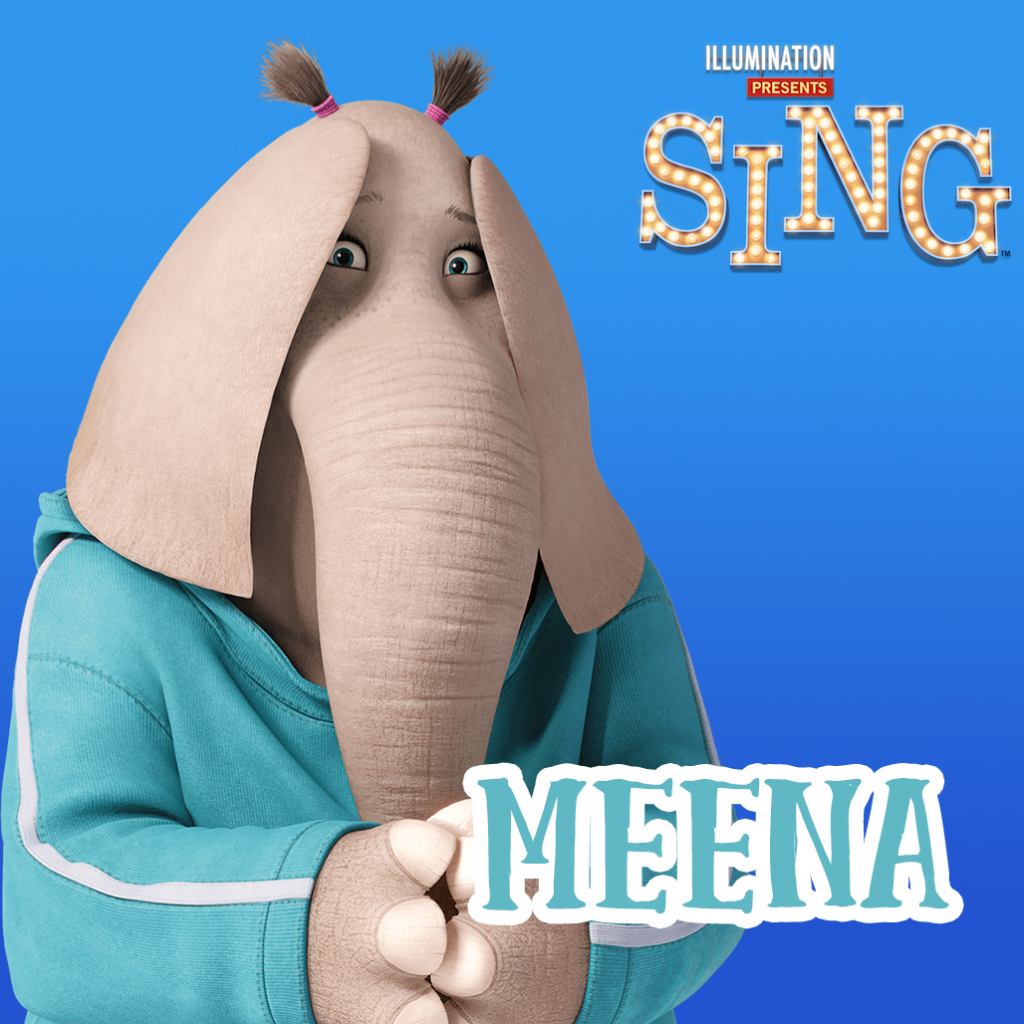 Are you drawn to Meena? That might be because you're also a bit on the shy side. You can relate to her struggles in a big way. Standing up to give a presentation in front of the class is your worst nightmare, let alone singing on a stage to a huge crowd. It's okay to be a little nervous, but like her grandmother says 'don't let fear stop you from doing the thing you love most.' If you've got a gift, get out there and share it with the world. Whether you've sweet dance skills, a beautiful voice, or an entirely different passion, never be afraid to follow your dreams. Your friends and family will always be there to support you.
Your comfort zone isn't going anywhere, it's okay to break out of it once in awhile and experience all life has to offer. If Meena can do it, we know you can too!
Your Anthem: Don't You Worry 'Bout a Thing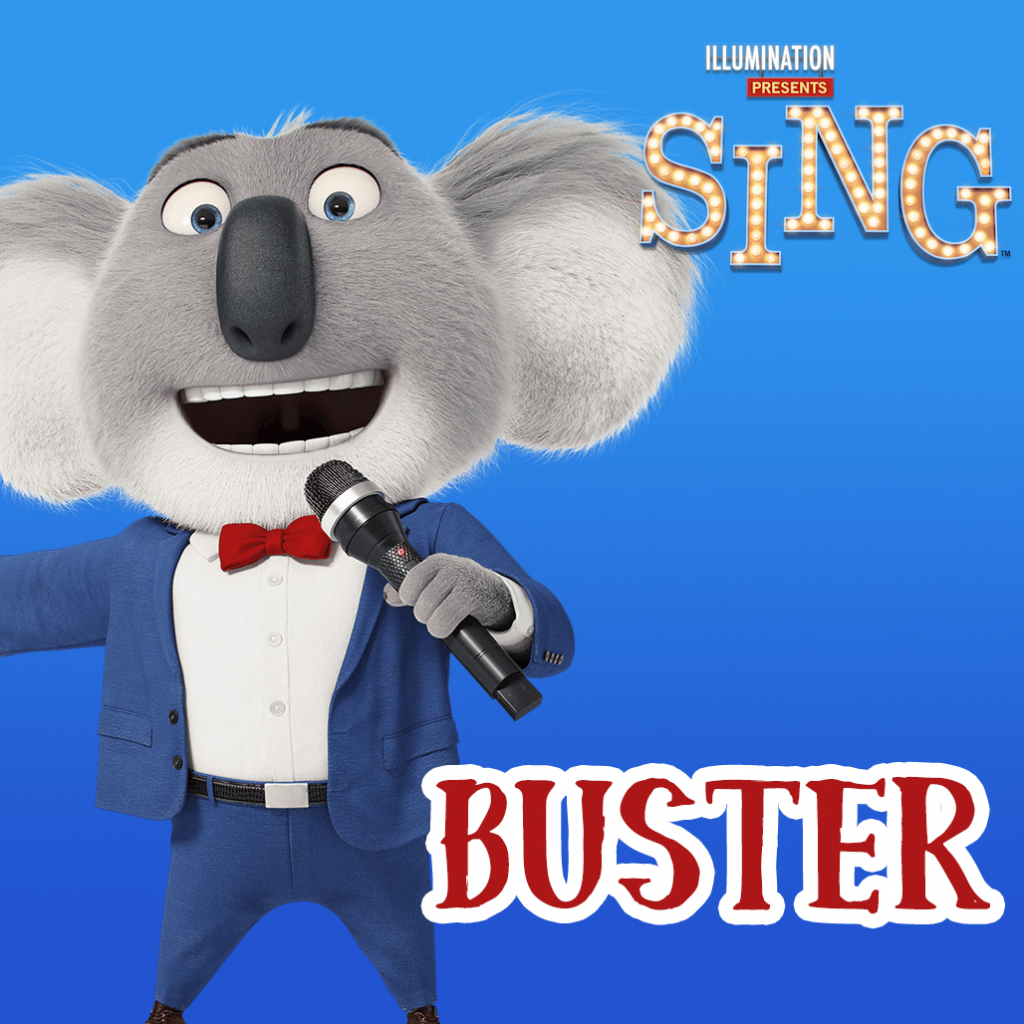 Like Buster, we bet you're always looking on the bright side. You're an optimist through and through. While we're always on the side of 'follow your dreams' and 'never give up', one lesson it's good to learn is when it's okay to quit. Buster got himself into a few sticky situations because he was blinded by his passion. Sometimes it's okay if things don't work out the way you planned. When you hit rock bottom, the only place to go is up! We admire you that you'll never give up without a fight, but avoiding glaring issues with your plan means that you'll never complete it.
If you ever find yourself in that situation like Buster did, it's okay to take a step back, take a breath, and try again. Plus, you might find inspiration in the place you least expected!
Your Anthem: Call Me Maybe
Now that you know your inner SING spirit animal, take this quiz to find out your Secret Life of Pets IQ!