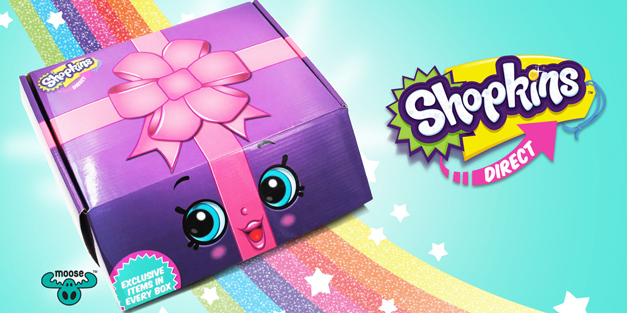 Shopkins Direct Delivers Exclusive Shopkins Goodies Directly to Your Doorstep
Ready to take your Shopkins obsession to the next level? Shopkins Direct is here to make your dreams come true by delivering a box full of Shopkins awesomeness directly to your doorstep each month! Excited? Keep on reading to find out what you can expect to find inside.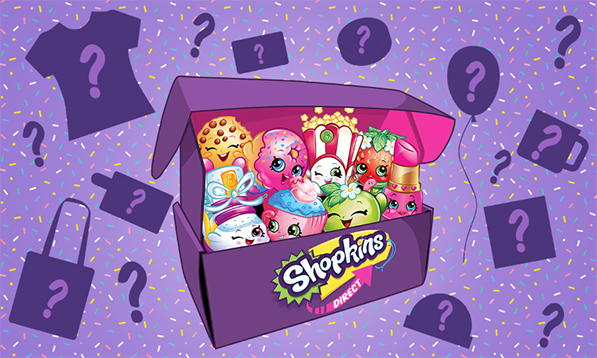 We first heard about Shopkins Direct back at New York City Comic Con in October. There was a box on display at the CultureFly booth, but the details were still top-secret. We all but begged them to share info with us, but sadly, they weren't allowed yet. Our anticipation for this box has been building ever since, and we know lots of other Shopkins fantatics have felt the same way. The official announcement has finally arrived, and they were able to share some details with us about this amazing new subscription and we're excited to tell you guys all about it!
Every Shopkins Direct box will make you smile from the moment it shows up at your house. The adorably designed box will have you jumping up and down with joy before you even unbox it. Once you do, it'll be bursting with 6-8 EXCLUSIVE Shopkins goodies that are worth over $70 in value. This means you'll be getting extra special limited edition merch that can't be found anywhere else!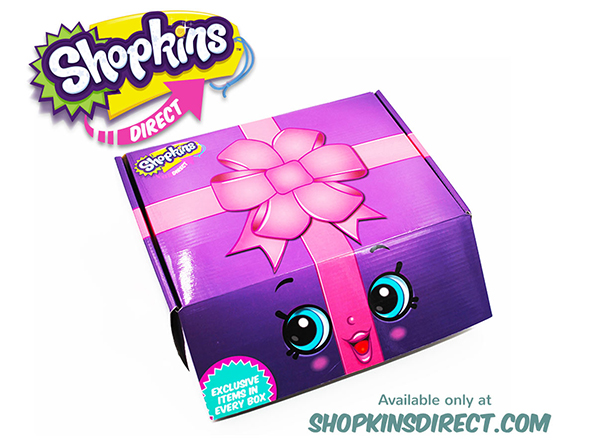 You won't just be getting Shopkins figures in your box, either. If CultureFly's other boxes are any indication, each box is an opportunity to receive stationary, electronics, apparel, vinyl toys, and more! That's why when you sign up for a Shopkins Direct subscription they ask you for your shirt size and shoe size. Because there's a chance you're getting an exclusive Shopkins tee or even a pair of sneakers or flip flops. All the items in your box will be always be surprise, but if you follow Shopkins Direct on social media, you'll likely find a sneak peek here and there announcing the theme or a special item that they're excited to share with you guys. Every box promise to be jam-packed with fun!
Speaking of sneak peeks, the Shopkins Direct team just shared some very exciting news. They revealed that each box will contain an oversized vinyl figure to collect. Ready for it? Here's the vinyl collectible you'll find inside the first box:
IMG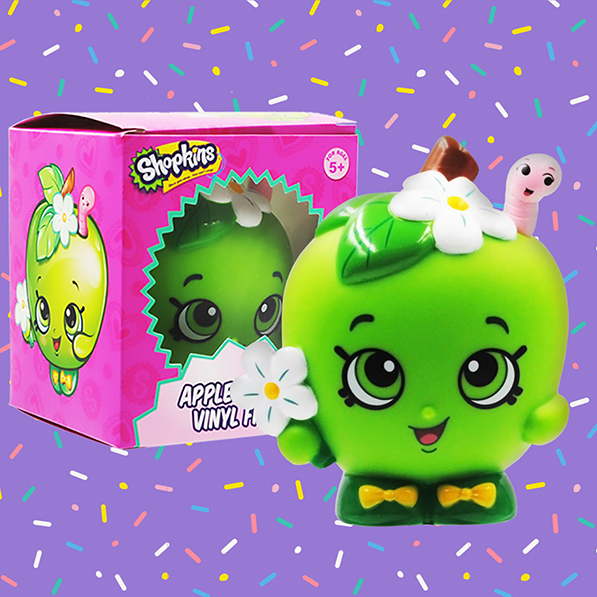 It's Apple Blossom! We're definitely super psyched to add a 4″ Apple Blossom to our ever-growing collection. The oversized Shopkins really show off all the adorable details of each character and help bring them to life even more. The yellow bows on Apple's shoes really pop and the larger size truly highlights just how cute her little worm friend is!
With 4 boxes released each year, you'll have Shopkins items to enjoy for every season! For example, in Summer you might find sunglasses in your box or in Winter you might receive a Shopkins beanie to keep you warm. Between the amazingness of Shopkins and quality of CultureFly's other subscriptions, we have a feeling that Shopkins Direct is going to be the best box yet.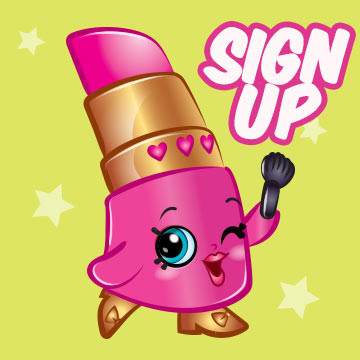 So how can you get one? Head over to shopkinsdirect.com for more information and to sign up! (Be sure to ask your parents for permission.) The first box will be shipping in late June, so you've got a few more weeks to decide. The Seasonal Subscription costs $30/box (plus shipping) and allows you to pay one box at a time. The Annual Subscription is $27/box /(plus shipping), and you'll pay up front for the entire year.
Totally here for subscription boxes? Here's a few boxes we're all about!
Photo Credit: Shopkins Direct/CultureFly