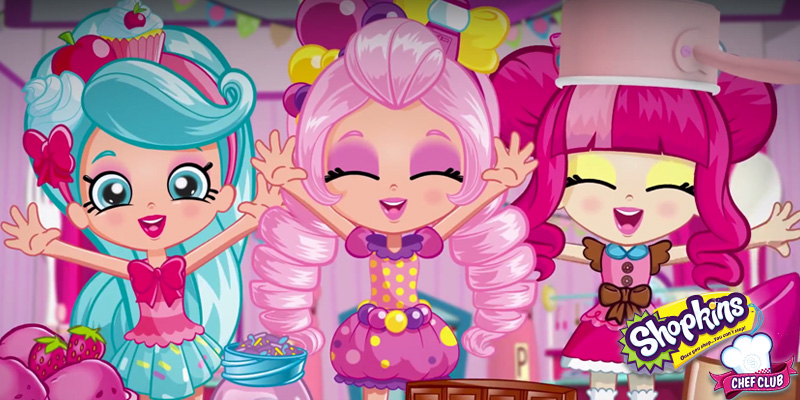 "Shopkins: Chef Club" is the First Shopkins Movie Ever
O-M-Double G! Not only is a Shopkins movie officially happening, it's actually almost here! "Shopkins: Chef Club" is the first-ever Shopkins full length movie and it will feature the Shoppies in their most deliciously thrilling adventure yet! Watch the trailer here.
In "Shopkins: Chef Club", the newest Shoppie in town, the shy Peppa Mint, will be hosting a Chef Club. In order to be accepted into the club, the Shoppies will have to compete showing off their cooking chops! (Complete with singing and dancing, as the movie is FILLED with original music!) They'll have to complete each step of a recipe from gathering up the ingredients to chopping, dicing, simmering, and plating! Oh – and it's all got to taste great too!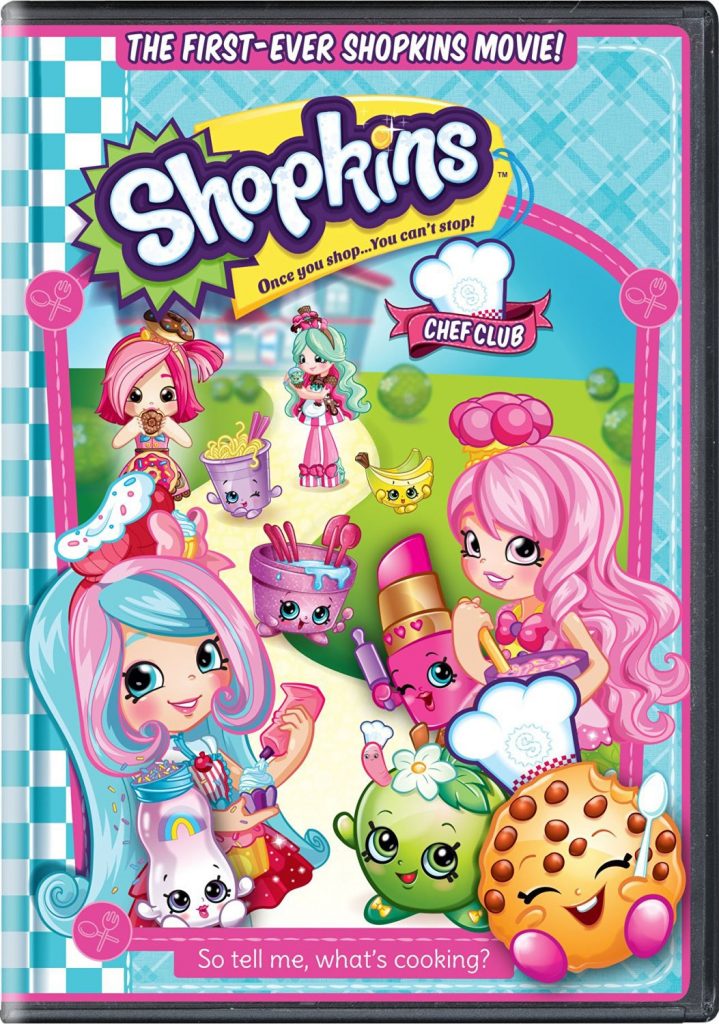 It's not all rainbows and cupcakes, though. When Bubbleisha feels like she's not getting the attention she deserves in the competition, her mood changes from sweet to sour and she whips up an Upside-Down Hula Hoop Soup that sweeps Kooky Cookie away in a huge soupy tidal wave! Will the Shoppies be able to work together to rescue Kookie Cookie and keep their cool long enough to make it into Chef Club?

You'll be able to find out in just a few short weeks, as the Digital version of "Shopkins: Chef Club" starts streaming on October 18th and the DVD releases on October 25th! While we're normally all about the digital version since you can get it early, this time around you may want the DVD, as it comes with an exclusive, limited edition version of the Kooky Cookie for your massive, ever growing Shopkins collection!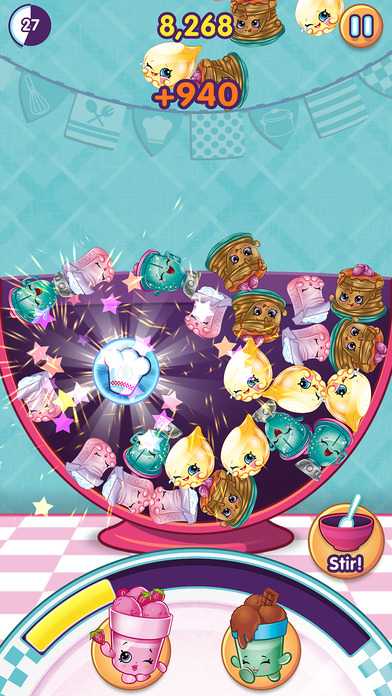 If you just can't wait get to excited for "Chef Club", you can download the "Shopkins: Chef Club" app, a Tsum-Tsum-esque Shopkins game that lets you whip up delicious recipes while collecting all your favorite characters. It's a ton of fun, we've been playing all morning! It's now available for free on iOS devices.