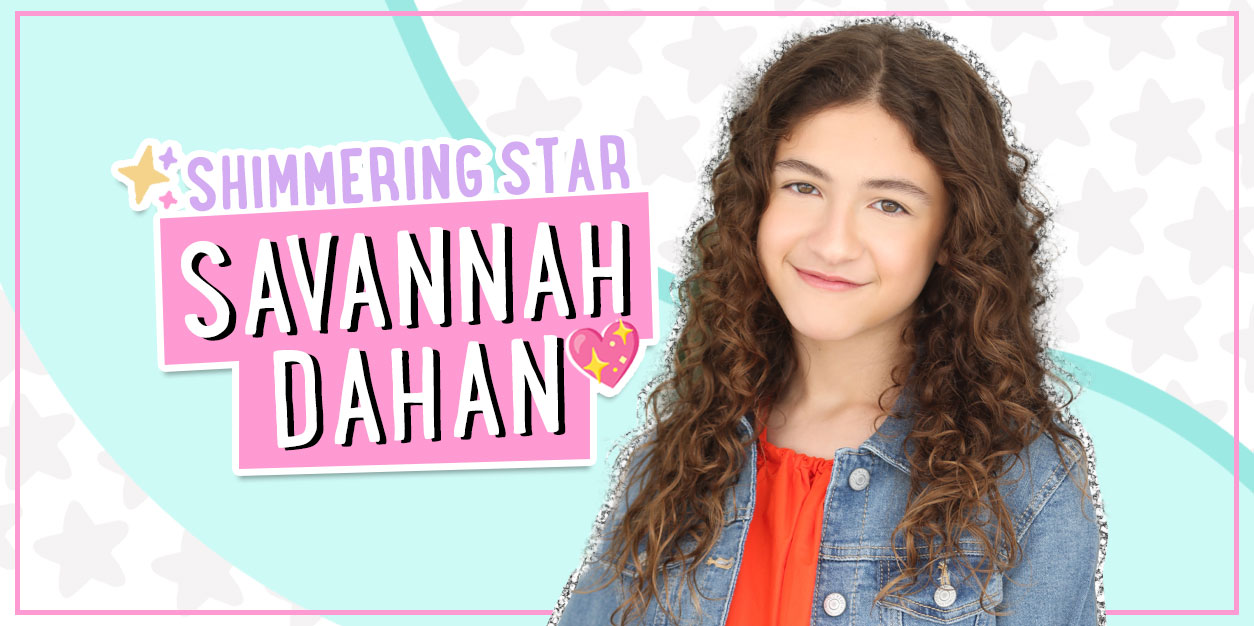 Shimmering Star Spotlight: Savannah Dahan
Each month YAYOMG! selects a Shimmering Star to spotlight. Follow along as we shine a light on girls who represent kindness, positivity, empowerment, philanthropy, drive, and confidence. They're sure to inspire you!
Happy 2023! A new year means a fresh start, a blank slate, and plenty of new opportunities. It also means we're spotlighting our first Shimmering Star of the year, Savannah Dahan, aka Savvy!
Everyone loves recording covers of their favorite songs and making dance videos with their friends, and Savannah is no exception. She's been passionate about music and performing for as long as she can remember. Born Deaf to a Deaf family, this talented 12-year-old has made her mark by sharing fun videos that put American Sign Language, Deaf culture, and accessibility at the forefront. Savvy loves being creative and showcases her talent by creating content authentic to her experience, sharing covers of her favorite songs featuring ASL lyrics – something amplified by her recent collaboration with KIDZ BOP!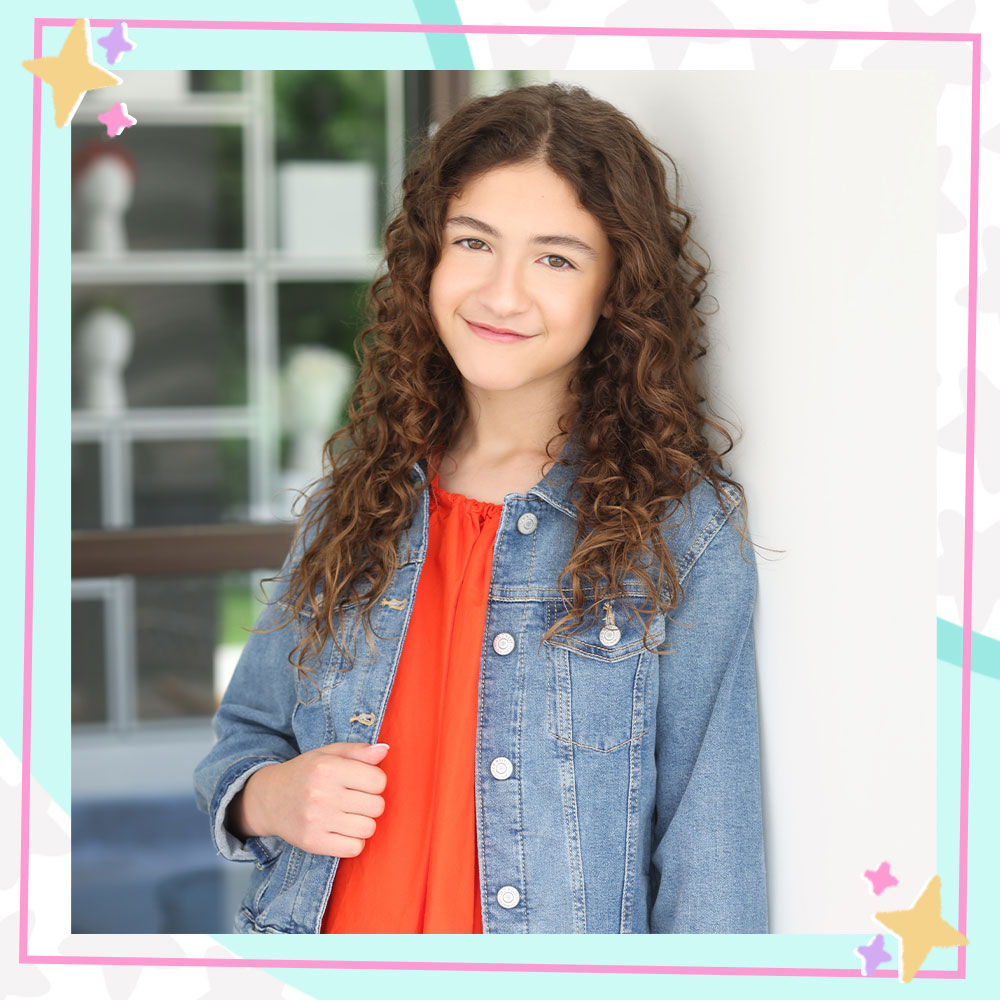 As the newest KIDZ BOP Kid, she's joined forces with the iconic brand for their new Sign + Dance Along series that features American Sign Language versions of hit songs like We Don't Talk About Bruno, abc, and Good 4 U paired with choreography that not only makes music more accessible for Deaf and Hard of Hearing kids but makes learning ASL as simple as learning dance moves. Savvy will also be teaching her followers some simple sign language phrases through a series of #ASLwithKBSavvy videos and will be featured in the corner of other upcoming KIDZ BOP videos where she'll perform the lyrics using ASL.
In addition to music and performing, Savannah is an avid bookworm who loves riding horses, swimming, and spending time with her family. She is also super passionate about marine life, posting Marine Monday videos filled with facts about sea creatures and the importance of protecting the ocean.
Get to know Savannah Dahan as she dishes on being a KIDZ BOP Kid, her passion for music, and her goals for the new year!
Get to Know Savannah Dahan: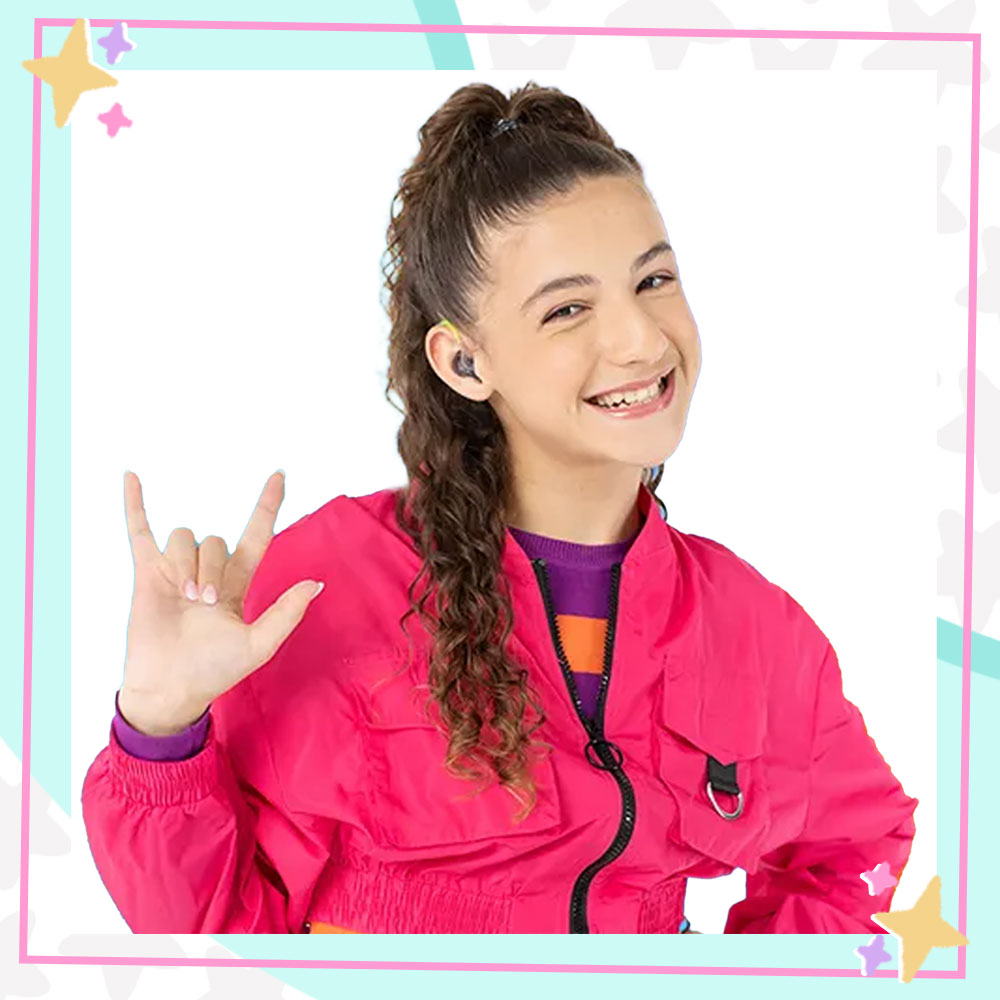 Tell us a little bit about YOU!
SAVANAH DAHAN: My name is Savannah, but some people call me Savvy. I am 12 years old. I am Deaf and have a Deaf family. I have 2 younger Deaf sisters and Deaf parents. I have 2 Australian Shepherd dogs and one Chihuahua.
I enjoy spending time with my family, acting, horseback riding, swimming, and reading any and all books that I can get my hands on during my free time. I am homeschooled. I am currently learning 5 new languages: French Sign Language, Thai, Hebrew, French, and Spanish.
How does it feel to be a part of the Kidz Bop Sign + Dance Along series? How are you hoping these videos connect with other kids?:
SAVVY: As a KIDZ BOP Kid, I feel proud and excited to be able to make a difference in the lives of Deaf children by sharing my passion for music with them. My goal is to show them how beautiful music is, regardless of whether or not you can hear it. You just have to feel it in your heart!
The dance and music fields have made huge strides toward inclusivity, diversity, and accessibility. However, there's still a long way to go, and awareness is the first step. This series is it. My favorite thing about this series is that it shows the world that Deaf and Hard of Hearing people can dance and sign at the same time. I want to show that both sign language and dance are forms of movement-based expression. As a result, they combine easily and thoroughly. Some choreographers use sign language as inspiration for their choreography. I was fortunate to have choreographers who were eager to incorporate signs into the dances. The dance came together so well, and it was inspiring to watch.
If you watch carefully, you will see other KIDZ BOP Kids signing along with the dance. I am so proud of them and proud of this series!
You use your socials to spread awareness for ASL/Deaf culture & accessibility. What is one small way kids can help make the world easier for others who are Deaf or Hard of Hearing?:
SAVVY: I would encourage kids to learn sign language. Even learning how to finger spell the alphabet can be helpful!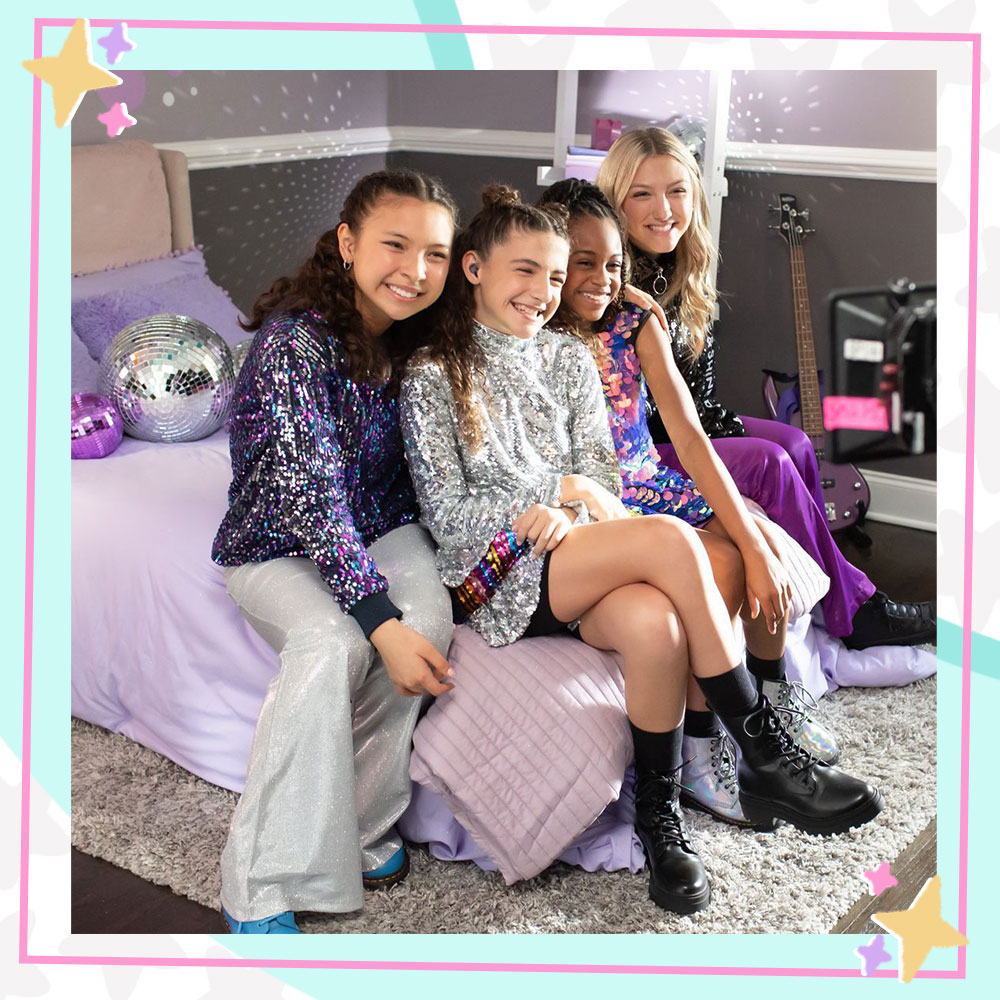 What is your biggest goal for the new year?:
SAVVY: There are a few goals that I would like to accomplish this year. I would like to meet more people, especially my fans who have supported me from the very beginning!
I am interested in getting more involved in the film industry and gaining experience in it. Every week I want to do something enjoyable for myself and try something new.
How do you shine bright?
SAVVY: Connecting with people, promoting positivity and inclusiveness, and making a difference through my social media platforms using sign language is what gives me my shine! I hope to inspire others to learn sign language because it is a fun language to learn. Being myself and showing positivity to others is extremely important to me, and I love knowing that I am making a difference through my hands.
Also, I am a huge supporter of marine life and contribute in any way I can to protect it. Every Monday, I try to do a Marine Monday post that shows information about marine life, how we can improve the ocean, and show the signs for the animals!
The women who inspire me are…
SAVVY: While there are so many amazing women in the world who inspire me, I would have to say that my mom and my sisters are probably the most inspiring women in my life.
My mom is one of the hardest workers I know, as well as someone who is loving, thoughtful, and amazingly sweet. Every day, my mother inspires me to go after my dreams and to be a positive force in the lives of others.
Although my sisters are younger than me, I am confident that I can always reach out to them, no matter what, when I need support or encouragement. I know they will always be there for me. I am inspired by them to be stronger, kinder, and to do good every single day. They are kind-hearted, beautiful, and the best friends I could ever ask for!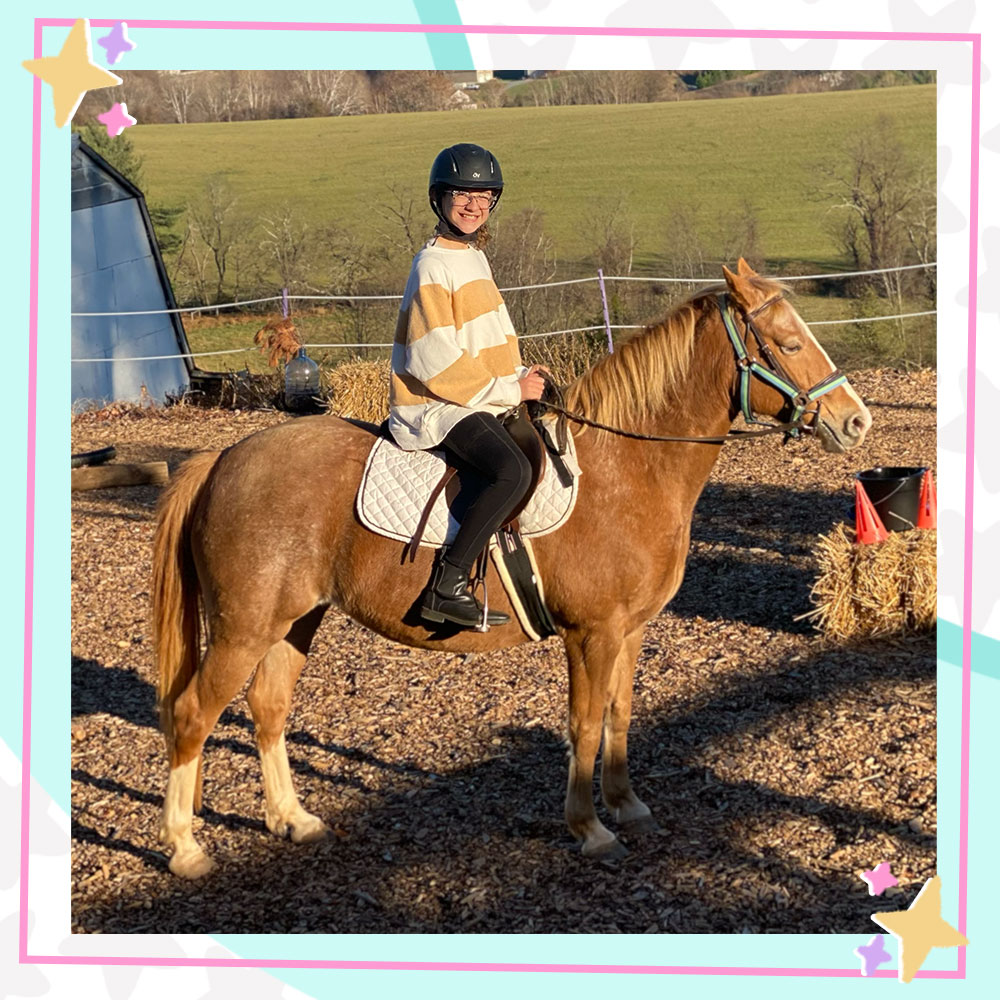 I am most passionate about…
SAVVY: I have the most passion for acting and music, marine life, and accessibility, which I incorporate into all of my videos. (Captions and sign language).
It is also my passion to travel and learn about the world, to make creative cool videos, and to learn all the new dance moves!
I feel most confident when…
SAVVY: There are a few moments when I feel the most confident, so I can't just pick one:
I like to try various things and try to push myself out of my comfort zone, such as learning a new hobby or conquering a new hiking trail.
I just got into fitness, so knowing I'm healthy and feeling good makes me feel confident. I feel great when I take care of myself. Being well rested and hydrated.
Being confident that I have good people around me and not having to impress anyone.
Dressing in clothes that make me feel good–for myself. My style leans more toward baggy retro clothes. Therefore, they might not be the most revealing clothing choices, but they make me feel the most like myself and the most confident in my body.
In addition to feeling amazing when my curly hair is on point, I also love myself when I have my hair in a messy bun.
There is no doubt that I am confident when I get on the set, put my butterflies aside, and do what I love to do: make videos!
My biggest dream is…
SAVVY: Having the opportunity to travel around the world and to meet all the amazing people would be a dream come true for me! I would love to be able to go on tour to meet my amazing fans and to show them how much I appreciate them for their support.
The advice I want to share with other girls is…
SAVVY: Whatever your goals are in life, whatever your dreams are, do everything you can to make them a reality, and remember to enjoy yourself along the way!
Be sure that you don't set your sights on becoming famous as a goal in your life. Don't do it for fame, do it for love. Otherwise, your heart will be broken. So keep moving, and if you have an idea, go for it. No one is going to wait for you, and no one is going to tell you what you should do. Therefore, use your voice and speak out for the planet. In addition, it is also important for girls to support each other.
WE THINK YOU'LL ?HEART? THESE POSTS:
✨SHINE BRIGHT: Want to meet our past Shimmering Stars? Catch up HERE!
?INCLUSIVE READS: Get lost in My Aunt is a Monster, an exciting graphic novel about a book-loving blind girl who dreams of adventure – and gets her wish!
✨KNIGHT VIBES: Sir Callie is dishing their 5 Rules of Knighthood based on Sir Callie & the Champions of Helston!