YAYOMG! Shimmering Star Celebration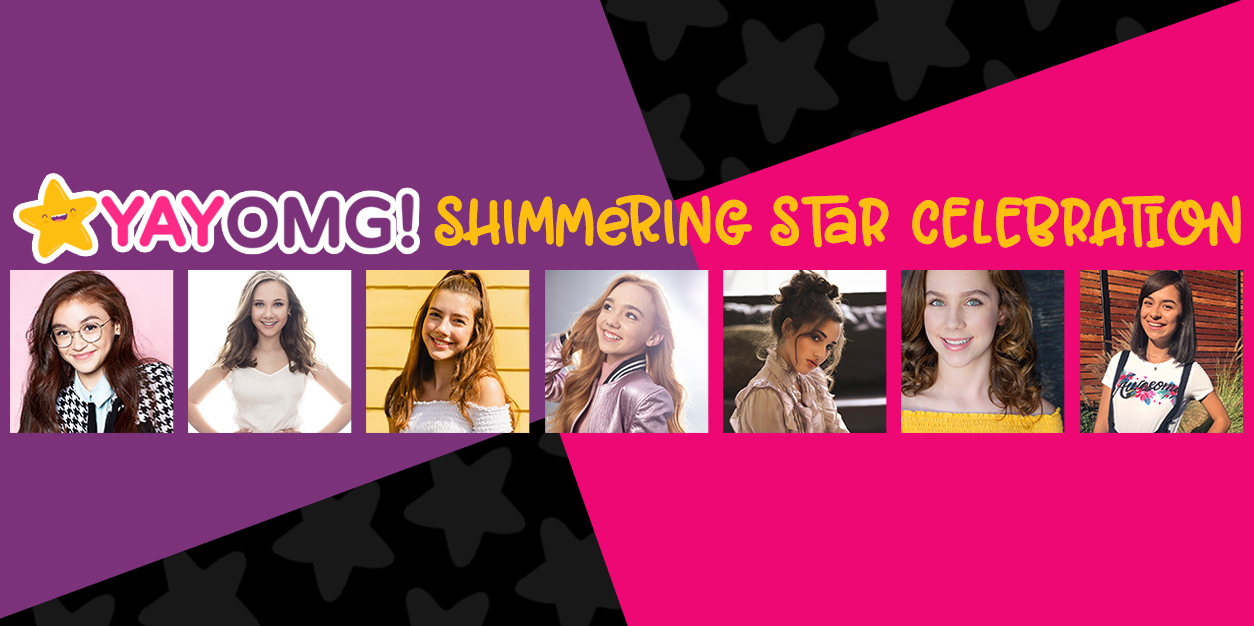 Welcome to the YAYOMG! Shimmering Star Celebration! What is a Shimmering Star? A girl who embodies kindness, positivity, empowerment, philanthropy, drive, and all around girl power. We're selecting a new girl each month to feature on our site, but we're calling upon our YAYOMG! readers to select the very first one! These 7 nominees have inspired us with their charitable efforts, empowering social media presences, and general amazingness. Get to know more about them HERE!
VOTING HAS ENDED AND A WINNER HAS BEEN SELECTED!
Congrats to Giselle Lomelino of GEM Sisters for becoming our first ever YAYOMG! Shimmering Star! Look out for Giselle's feature this January.
Congrats to our second and third runner-ups, Anna Cathcart and Kacey Fifield. Thank you SO much to all of our nominees and to everyone who voted. Keep shining bright, lifting each other up, and supporting girls everywhere! Keep checking back, we'll be celebrating all of our nominees and other inspiring girls all year long!
RULES: Voting runs from November 19, 2018 at 12pm ET until November 30, 2018 at 11:59pm ET. You may vote up to 10 times every 6 hours. The winner will be determined by who has the most votes and will be announced on December 1, 2018. The winning nominee will become the first ever YAYOMG! Shimmering Star when the feature launches in January.