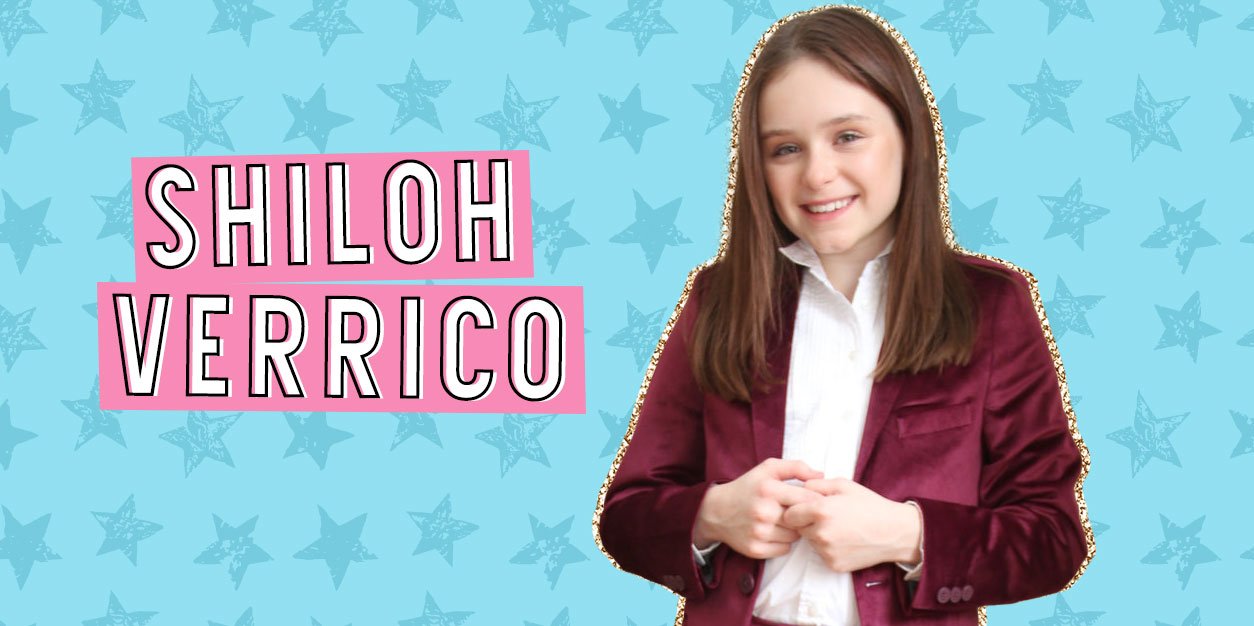 Shiloh Verrico Dishes on Country Comfort and Her Passion for Animals
Country Comfort hits Netflix this week, and it's about to become your family's new favorite feel-good series to watch together, which is why we couldn't wait to chat with Shiloh Verrico about the show!
Filled with lots of humor, heart, and musical moments, Country Comfort is about an aspiring country singer named Bailey who takes a job as a nanny when things get messy in her personal life. Shiloh stars as Cassidy, the youngest of five and the one who's taken the recent loss of their mother the hardest. As Bailey steps in, she helps fill a missing gap in their family and their hearts – and they help her rediscover her love of playing music. Shiloh shines as Cassidy, showing off both her acting and musical talents!
When Shiloh isn't on set, she loves spending time with her family, making candles, baking, and art. She has a big heart and is extremely passionate about fostering and caring for animals – her biggest dream is to open her own animal sanctuary for domestic and farm animals!
Get to know Shiloh Verrico as she dishes on Country Comfort, her love of animals, and why her mom is her biggest inspiration!
Get to Know Shiloh Verrico: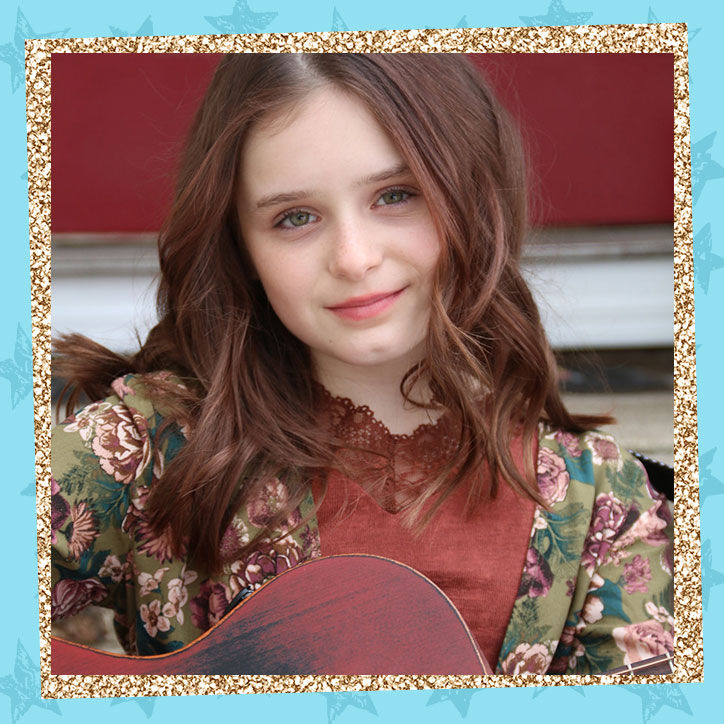 Your new Netflix series, Country Comfort, releases this Friday! What do you want fans to know about the show?

SHILOH VERRICO: This is a wonderful show the whole family will love, because it has something for everyone. There is real humor that will make you laugh until your belly hurts, but there are also moments that will squeeze your heart and bring you to tears.
Tell us a little bit about your character, Cassidy.

SHILOH: Cassidy is the real heart of the family. She is struggling to make sense of the death of her mother, and as a result, she has closed herself off from things that make her think of her mother, like music. She does not like her father's new girlfriend and tries to take on the role of caring for everyone in the family. What I love most about her though, is that underneath her sarcasm and tough exterior, she is vulnerable.
We hear you play guitar and ukulele, and even got to play on the show! What are your favorite songs to play?

SHILOH: I love playing a pretty broad range of songs from Sound of Silence and Me and Bobby McGee to songs by Kesha, Lady Gaga, and Adele. Usually I learn to sing and play a combination of songs that either I have heard and love or requests from my mom and dad.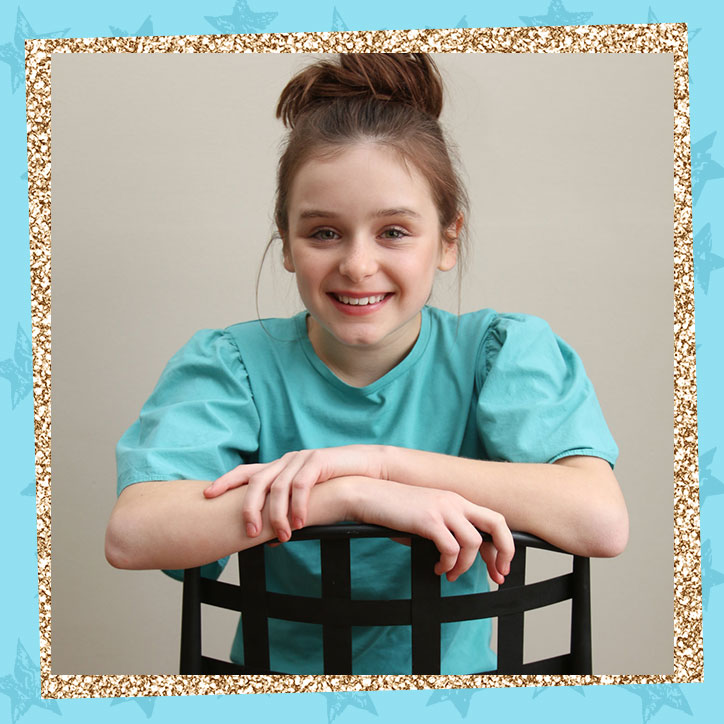 Outside of music and acting, what do you like to do for fun?

SHILOH: Just like anyone else, I love spending time with my older siblings, I am the youngest of 5 kids and my friends, but probably my favorite thing is to help in animal rescue.

My mom and I currently foster for a wonderful animal rescue group called Travelling 4 Paws, and my mom is also a foster coordinator for them. Over the last 5 years, we have fostered for multiple rescues and have fostered a total of 8 puppies and 2 adult dogs! When we were in LA (filming), I was really homesick and missing my two dogs so much, so my mom agreed to let us foster a dog from the North Central Animal Shelter. We planned to foster a small dog since we were living in a one-bedroom apartment, but we ended up coming home with a 6-year-old Pitbull called Texas. We planned to foster him until we finished filming and then had found an amazing rescue called Love that Dog Hollywood.

Unfortunately, when the pandemic caused filming to be shut down early, they were already overwhelmed with dogs in their rescue, and so they helped us to find a person who we hired to drive him all the way to New Jersey. Texas didn't like other dogs, so we couldn't take him to our house where we already have two dogs, but we found a foster home for him that ended up becoming his forever family!

I also love baking, making my own scented candles, and I love to paint and draw.
Speaking of dogs, you recently shared a story with us about your dogs – what do you love most about animals?

SHILOH: My dogs are such an important part of my family, and I have always loved animals. We have a video of me at one and a half petting the shell of and "talking" to a family friend's large turtle.

I love all animals and my goal is to one day open my own animal sanctuary, for domestic and farm animals. I feel like animals are just so honest and straightforward. They are so innocent and at the mercy of people, and I want to have a place where they can live where they are safe and happy!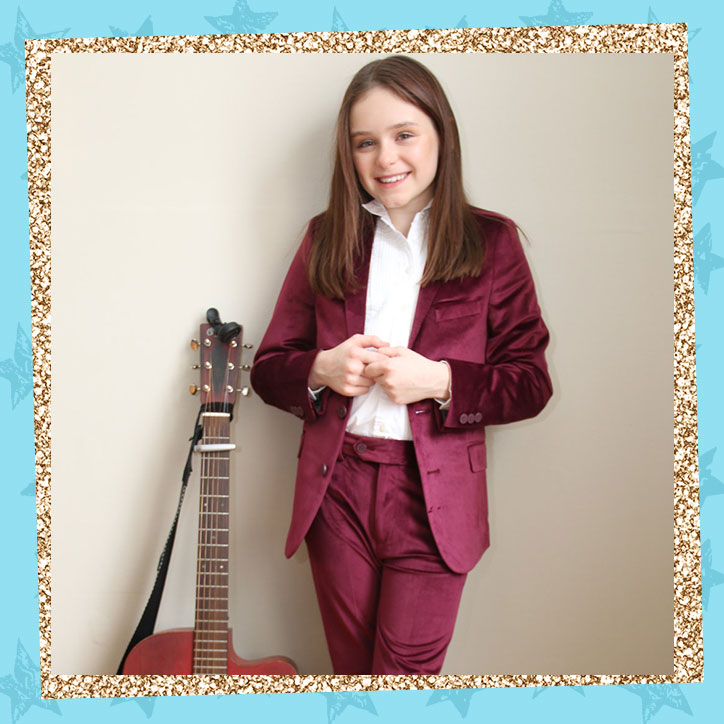 Who are the women that inspire you most?

SHILOH: Well my mom probably the most. She went to law school, a lifelong dream of hers, when she was thirty-seven and when I was just three. I really admire her ambition and the fact she doesn't let anything stop her or discourage her from achieving her dreams, but she also puts family first! She was at school full time and worked a job, and after finishing and passing the bar exam, she then chose to give it up to full-time support my dream.

My two older sisters also inspire me! Zoe is in grad school to become a clinical psychologist and is really hard working! Isabelle helps me learn my lines for auditions, and she is so kind and sweet. I am so lucky because I am surrounded by strong women in my home, and I have also worked with incredible women actors, directors, and writers my entire career.
What is your biggest dream for the future?

SHILOH: Well, I mentioned opening my own animal sanctuary already, but professionally, I would love to become a professional singer and actor. I want to be able to do wonderful comedy movies and television projects, but I also love doing the more intense dramatic roles that deal with serious topics and deal with deep emotion. If I can turn my dream into a lifelong career, I believe I will be one lucky girl!
Do you have any advice you'd like to share with your fans?

SHILOH: The biggest advice I would give is to always keep active and busy and moving forward. This time during the pandemic has been challenging for so many reasons, it has kept people from loved ones, friends accomplishing career and personal goals, but I have really tried to just stay busy, take this time to do and learn things that I just didn't have time for before.

I learned to make candles, spent extra time on Zoom with my guitar teacher, started to learn piano and get better at speaking Spanish, and really enjoyed the opportunity to spend more time with my older siblings since they were home so much more. We really made some great memories this summer, and so I would encourage people to never get so busy or focused on their dreams and career to forget to make time for their people.
Now that you know all about Shiloh, we think you'll love getting to know her fellow Netflix star Malia Baker from The Baby-Sitters Club!