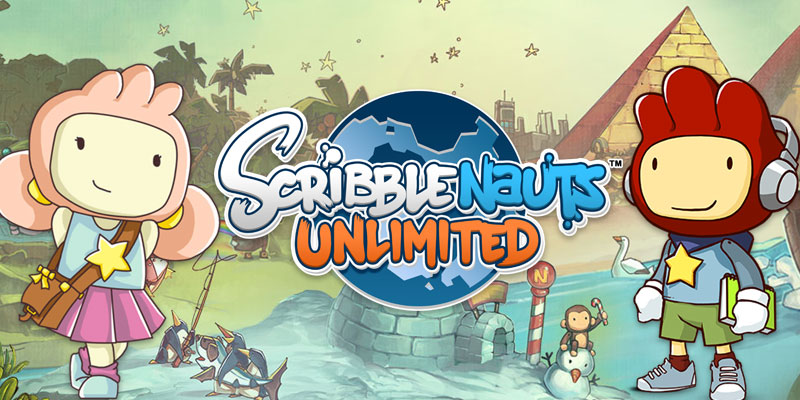 Scribblenauts Unlimited Turns Your Mobile Device into a Magical Notebook
Anyone who's ever played a game in the Scribblenauts series will tell you that it's one of the absolute best games out there, and Scribblenauts Unlimited is no exception. The game originally came out in 2012 for Nintendo 3DS, WiiU, and PC, and it took the series to a whole new level. Now, Maxwell and Lily are headed to your favorite mobile device, because Scribblenauts Unlimited has just been released for iOS and Android! Grab your cutest red hat, your favorite pencil, and get ready to begin this awesome word-based adventure!
Scribblenauts Unlimited brings the series to life like never before. We finally get to find out why Maxwell and Lily collect Starites, and a bit about their backstories. (And the fact that they have 40 siblings!) It's also the largest game in the series, adding a huge map based world and adding even more action and adventure into the gameplay. On mobile, the game feels even more personal since you use touch controls to do everything. We recommend playing on a tablet if you can, since all the playgrounds look great on a larger screen, but it works just fine on a phone too.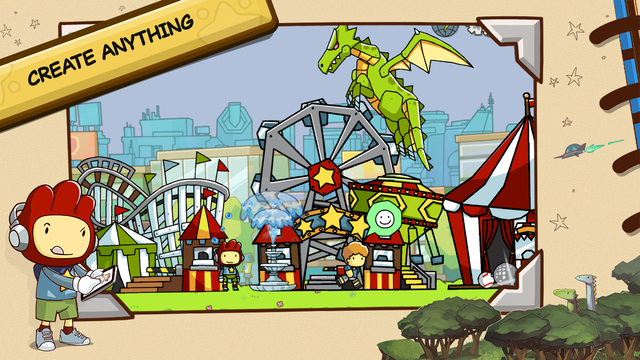 Like other games in the Scribblenauts series, you'll use Maxwell's magical notebookto type in words in order to complete the objectives and progress through the game. You can type in pretty much any noun, adjective, or virtually any words you can think of to summon them and make them come to life on the screen. If you have an object you want to change or manipulate in some way, try attaching and adjective. So if you have a cat, type in "giant", and you'll get a giant cat! Who wouldn't want one of those?! If you type in something you're particularly proud of, you can save it Maxwell's backpack for future use.

Even if you've played the game before, the mobile version adds in a slew of awesome new characters, like Hipster Lincoln, Robo-Einstein, and more. You'll get to go on underwater adventures, explore the galaxy up in space, hang out with pirates, and more! The other mobile Scribblenauts game, Scribblenauts Remix, got tons of updates over the years, so we're sure that Unlimited will as well, making this game endlessly fun.

The $4.99 price tag may seem steep for a mobile game, but this is actually a huge game with a ton to do. They've basically ported over an entire console game to your mobile device, so the price is actually a bargain. There are a few in-app purchases available in the game, but nothing that gets in the way of your enjoyment of the game. You can unlock new avatars as well as new playgrounds, but the game is so big on it's own, you'll really only need to buy these if you're dying for even more Scribblenauts goodness.