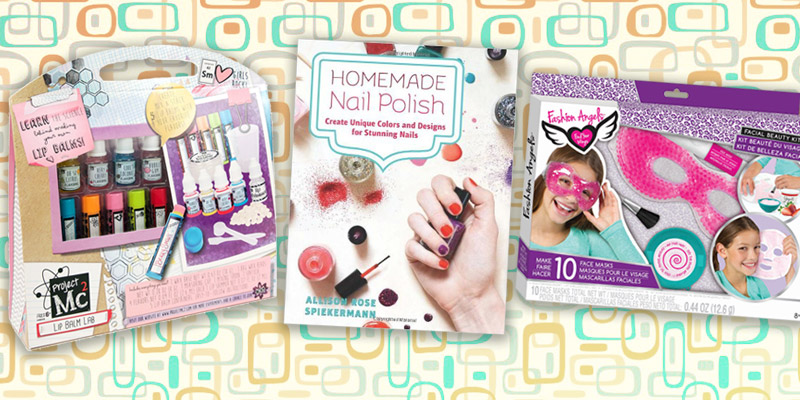 6 Sciencey Beauty Kits Every Girl Needs
If you're the kind of girl who constantly needs to upgrade to a bigger make-up bag or loves tinkering and experimenting in science class (or maybe you love BOTH), it's time to give making your own makeup/beauty products a try!
All your favorite brands will still be there when you need them, but creating your own products means that you get to control the colors, scents, and most importantly – the ingredients that go into your cosmetics. Sometimes make-up is filled with lots of yucky stuff that's bad for your body and bad for the environment, so making your own definitely has it's advantages. Channel your inner chemist and try these awesome science inspired beauty kits!
6 Sciencey Beauty Kits Every Girl Needs: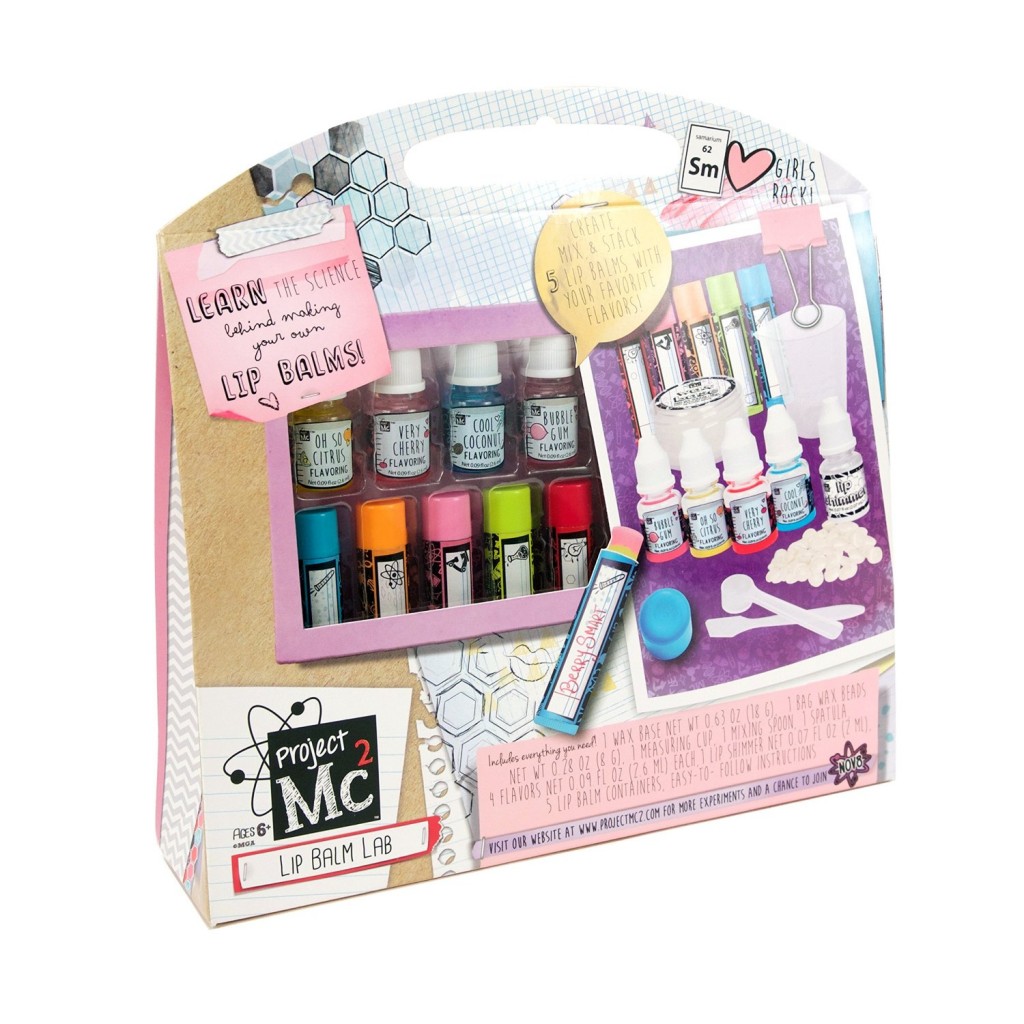 Project Mc2 Lip Balm Lab:
Since creating make-up is pretty much a prettier version of doing a science experiment (You can even get a job as a cosmetic chemist! Talk about #jobgoals), it's obvious as to why Project Mc2 would be all over the DIY cosmetics. This Lip Balm Lab gives you everything you need in order to create 5 flavorful lip balms, ranging from Oh So Citrus to Cool Coconut. As you dive into this project you'll get an idea of what the science behind beauty products is like. Brag about this one to your science teacher when you're done, and maybe you'll even get extra credit!

Wild Science Bath Bomb Factory:
A great beauty regimen doesn't just include the stuff that goes on your face. It includes moisturizers, hair products, and even your shampoo and conditioner as well. This Bath Bomb kit from Wild Science lets you create your own scented bath bombs without needing to beg your parents to drive you to the mall so you can make a stop at Lush. Plus, making your own bath bombs will make you appreciate how much time and effort go into making them the next time you do buy one. Just don't forget to wear your safety goggles!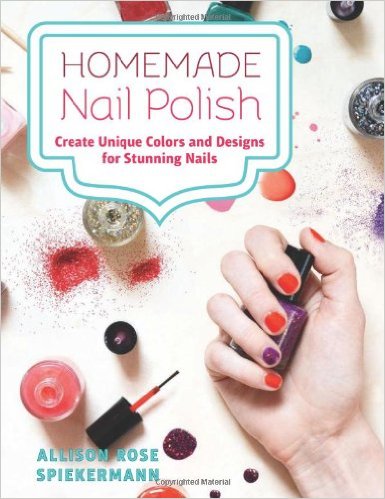 Homemade Nail Polish: Create Unique Colors and Designs For Eye-Catching Nails by Allison Rose Spiekermann:
This one isn't a kit, but a book! A book filled to the brim with all sorts of tips, tricks, recipes, and instructions on how to make your very own nail polishes. If you're the kind of person who loves having unique nails in shades and patterns that get people talking, this is the book for you. Sure, you'll need to buy your own supplies, but trust us – it's worth it. You'll learn how to do everything from create your own glitter polishes to making nail polish out of eyeshadow and how to properly mix shades you already own. A really solid buy.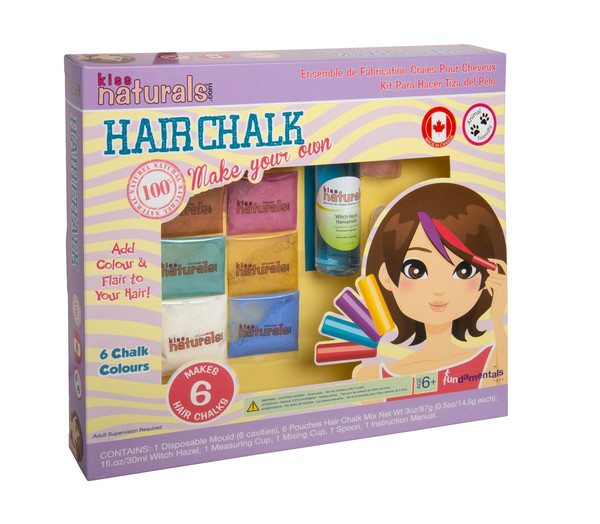 Kiss Naturals Hair Chalk Making Kit:
This hair chalk making kit gives you everything you need in order to create your own colorful hair chalk. You can work on this project solo if you like, but we think it makes a great sleepover activity. You and your friends can work together to make the hair chalk and then give each other incredible hair makeovers. If you like this kit, you're in luck! Kiss Naturals makes kits for everything from face paint to moisturizer to soaps and more!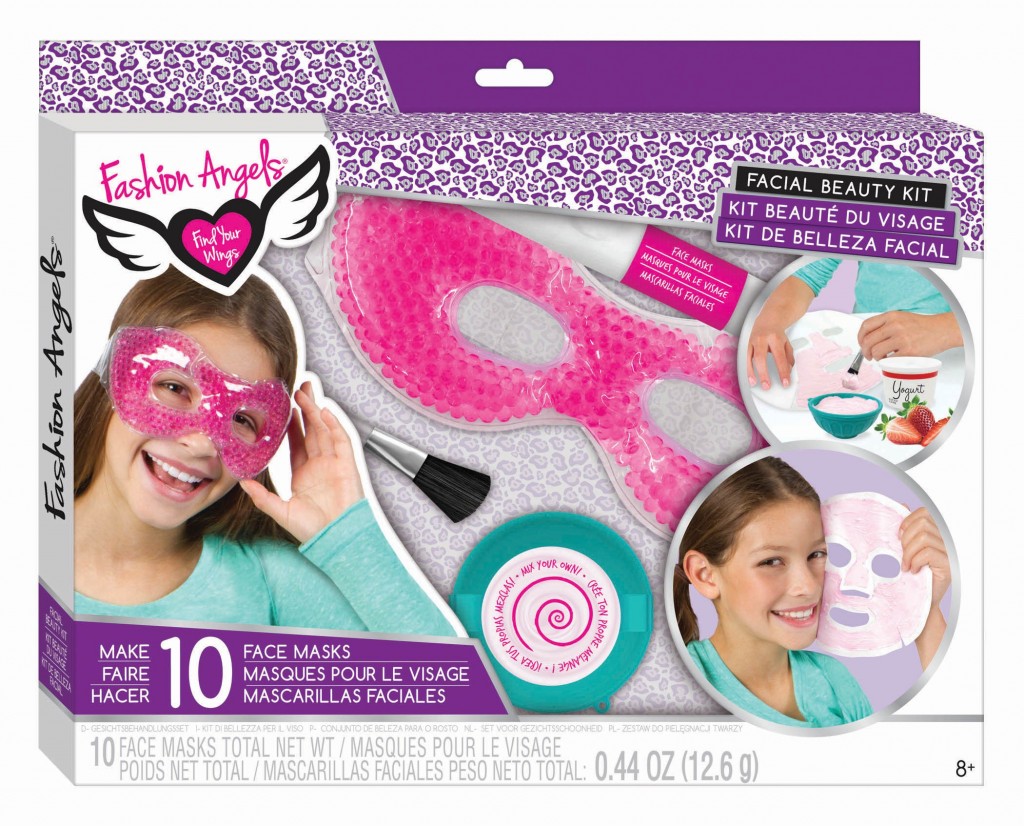 Fashion Angels Make Your Own Facial Mask Kit:
This facial mask kit boasts a great instruction booklet complete with 21 different facial masks you can create from things you already have in your house. From flour to milk to oatmeal, you'll use the handy mixing bowl to whip up a face mask that perfectly suits your skin type. There's a recipe for every type from oily to dry and they're all really easy to make. Once you've made your mask, use the brush, face mask sheets, and eye mask, to apply your creation and make your skin more beautiful than ever before! It's no wonder Fashion Angels is one of our hands down most favorite brands for all things artsy and DIY.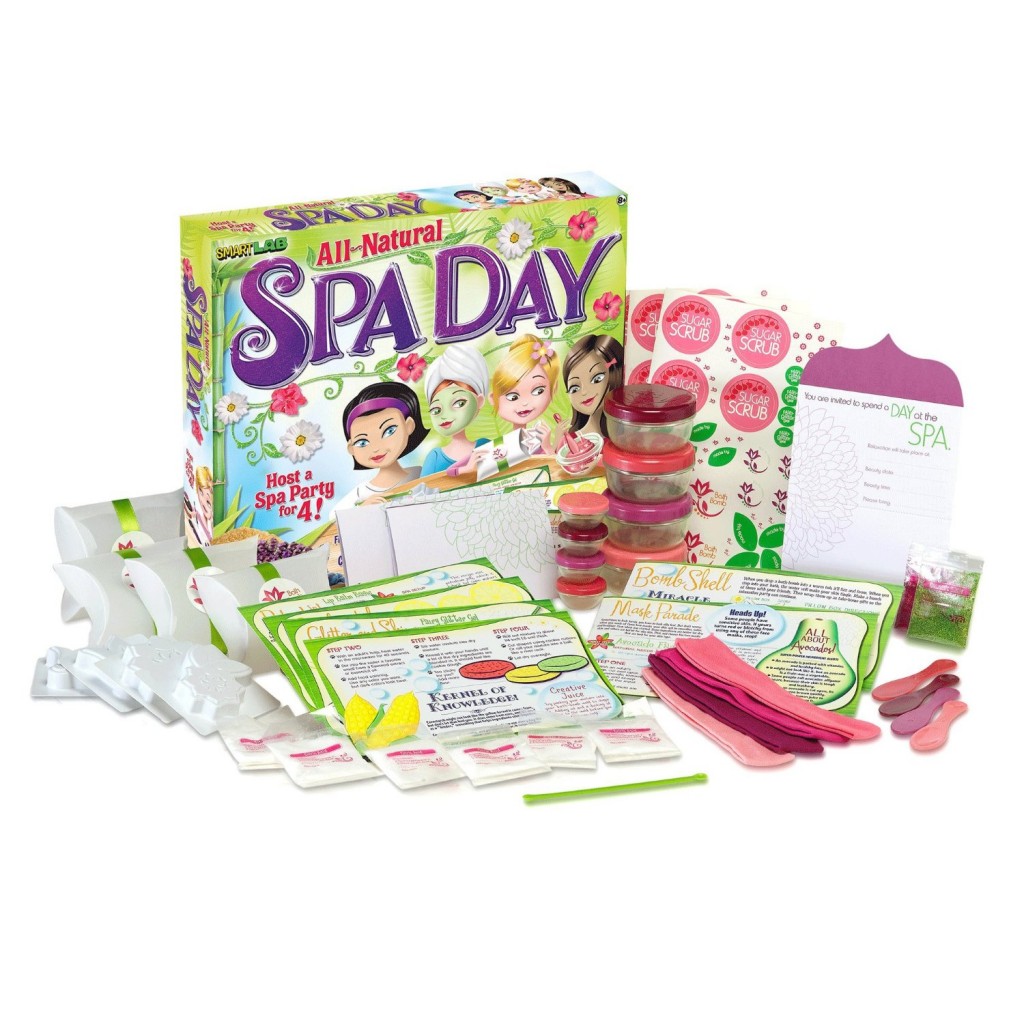 SmartLab Toys All-Natural Spa Day:
This is another great choice if you're looking to enjoy some DIY beauty fun alongside some of your friends. There's even invitations you can fill out to invite your friends over for a perfect spa day and a way for you to send your guests home with gift to take home! This kit gives you most of the things you need in order to make bath bombs, face masks, lip balm, and more – basically combining most of the stuff we listed above into one convenient kit. It even comes with headbands to keep your hair out of your face while you experiment and perfect your perfect homemade beauty routine.