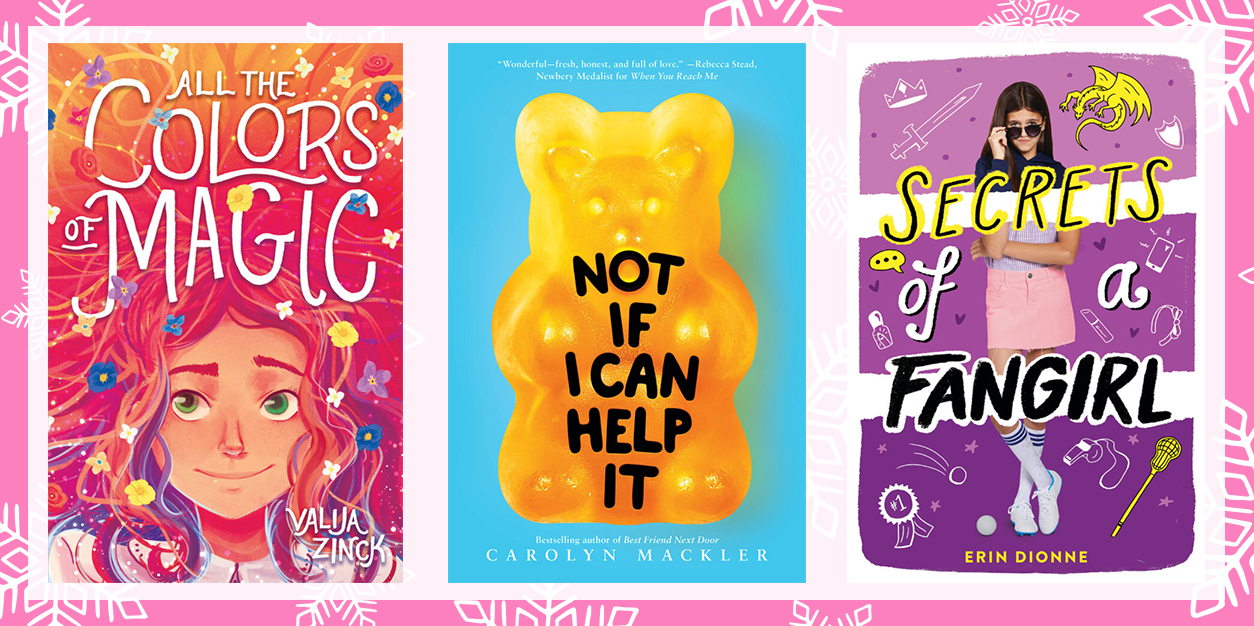 Holly Jolly Giveaway: Scholastic Book Stash
NOTE: The items in our Scholastic Book Stash Giveaway were provided by Scholastic for the purposes of our Holly Jolly Giveaways. No money was exchanged, and all opinions are our own. We reached out to these brands for this giveaway series because they create products we love.
Winter break is one of the best times to curl up on the couch with a snuggly blanket, a warm cup of cocoa, and unwind from the holiday rush with a good book. That's why we've teamed up with Scholastic to keep your book stash fully stocked and ready for all your winter reading needs.
The amazing prize pack they've put together includes FIFTEEN awesome reads, ranging from incredible fantasy adventures, intriguing mysteries, and even the real stories of amazing women. While we think every single book is here a worthy read, we've selected a few our favs to spotlight. Here's the 5 books we love most from this incredible Scholastic Book Stash, each featuring an imperfect, inspiring, and relatable female lead!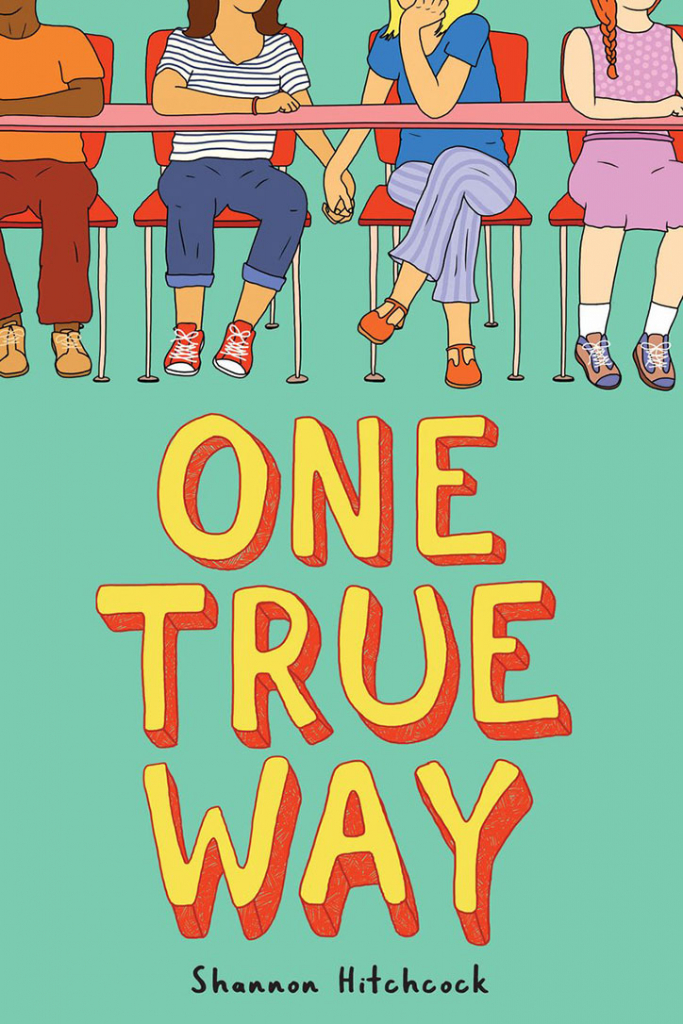 SYNOPSIS: Allie and Sam are classmates at Daniel Boone Middle School. Allie and Sam are friends. Allie and Sam are girls. Allie and Sam are falling for each other.
It's 1977, and girls who like girls are forced to question their choices. One True Way is a story that widens the heart and sheds light on what it means to be different while at the same time being wholly true to oneself.
Through the lives of two girls and the influences around them — a small town, neighbors, teachers, and family — we come to see that love is love. Set against the backdrop of Southern history and politics that surrounded gay rights in the 1970s, this novel is a thoughtful, eye-opening look at tolerance, acceptance, and change.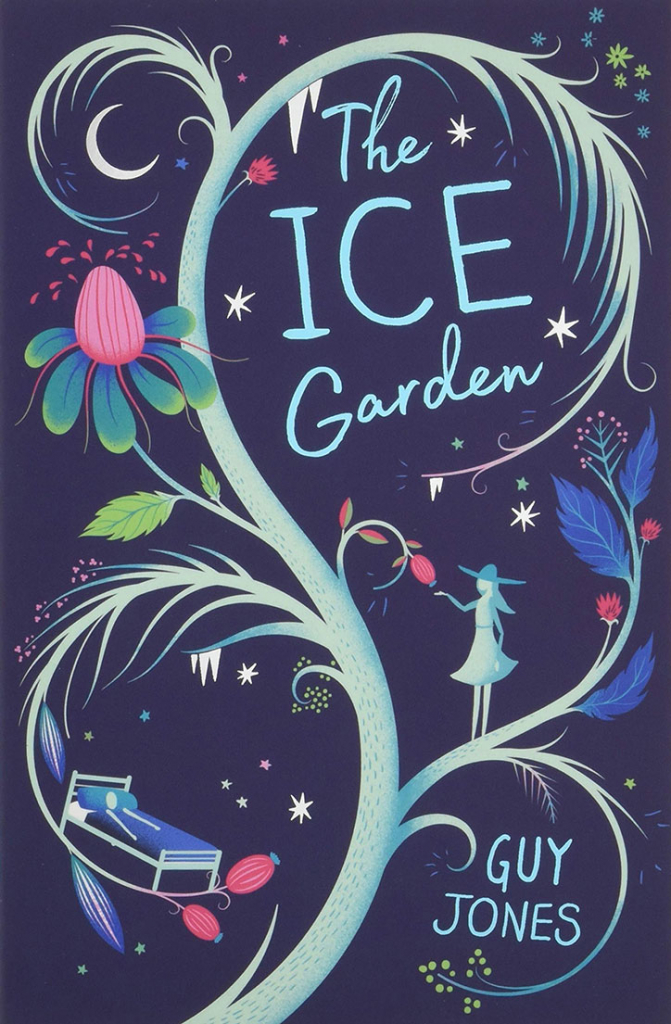 SYNOPSIS: Jess is allergic to the sun. She longs to be like normal children, to have friends with whom she can play outdoors. But her days are split between tutors and doctor's appointments.
One night, she sneaks out. And there, just beyond the empty playground she has longed to visit, she discovers a beautiful impossibility: a magical garden made completely of ice. A place that shields the sun and allows her to be free. But the sun isn't the only thing to fear.
The Ice Garden is an absorbing debut about the transformation of fear and loneliness through a bit of resilience and the healing power of friendships.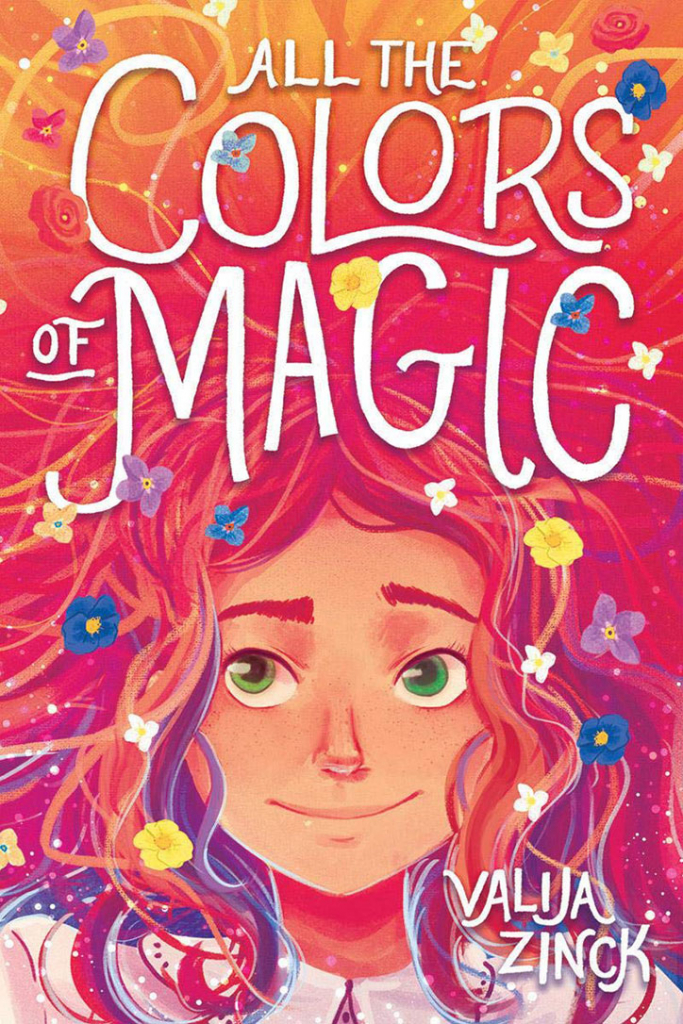 SYNOPSIS: Penelope has always been different from other children. Her hair has been grey since she was born. It rains every year on her birthday. And she knows what her mother is going to say before the words even come out of her mouth. But one day, Penelope wakes up with sparkling red hair and her mother confesses the truth: Her father is not only still alive, he's a wizard! Penelope has inherited his powers, and must embark on a journey to find him.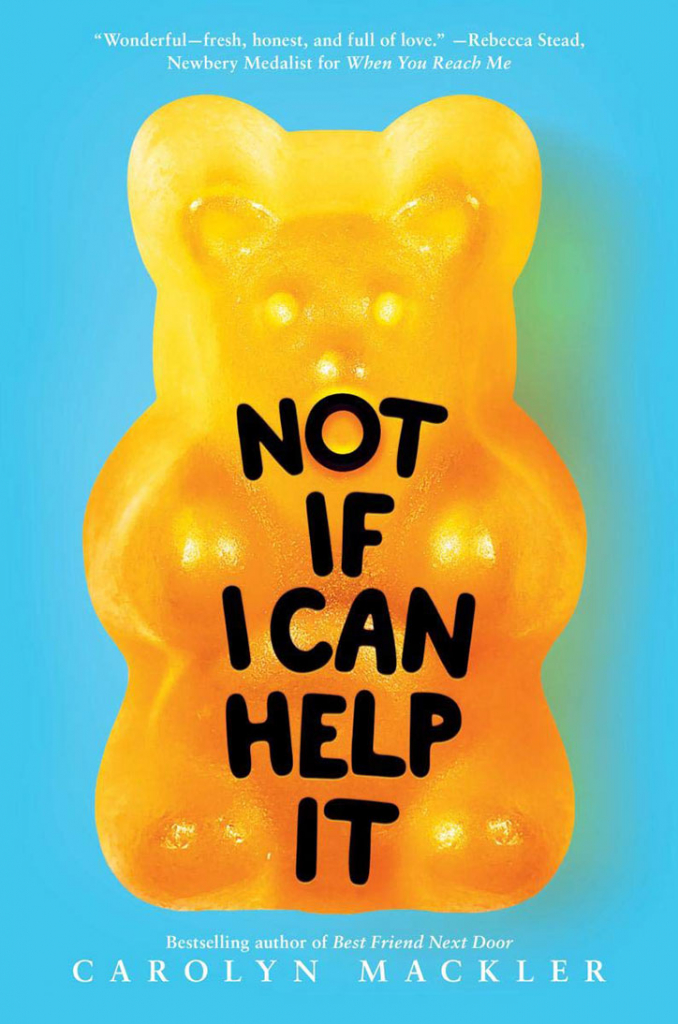 SYNOPSIS: From award-winning Carolyn Mackler, the story of Willa, who has been living with Sensory Processing Disorder and is thrown for a BIG loop when her dad announces he's dating Willa's best friend's mom.
Willa likes certain things to be certain ways. Her socks have to be soft . . . and definitely can't have irritating tags on the inside. She loves the crunch of popcorn and nachos…but is grossed out by the crunch of a baby carrot. And slimy foods? Those are the worst. Willa can manage all these things — but there are some things she can't deal with, like her father's big news. He's been keeping a big secret from her . . . that he's been dating the mom of Willa's best friend Ruby. Willa does NOT like the idea of them being together. And she does NOT like the idea of combining families. And she does NOT like the idea of her best friend becoming her sister overnight. Will she go along with all of these changes? NOT if she can help it!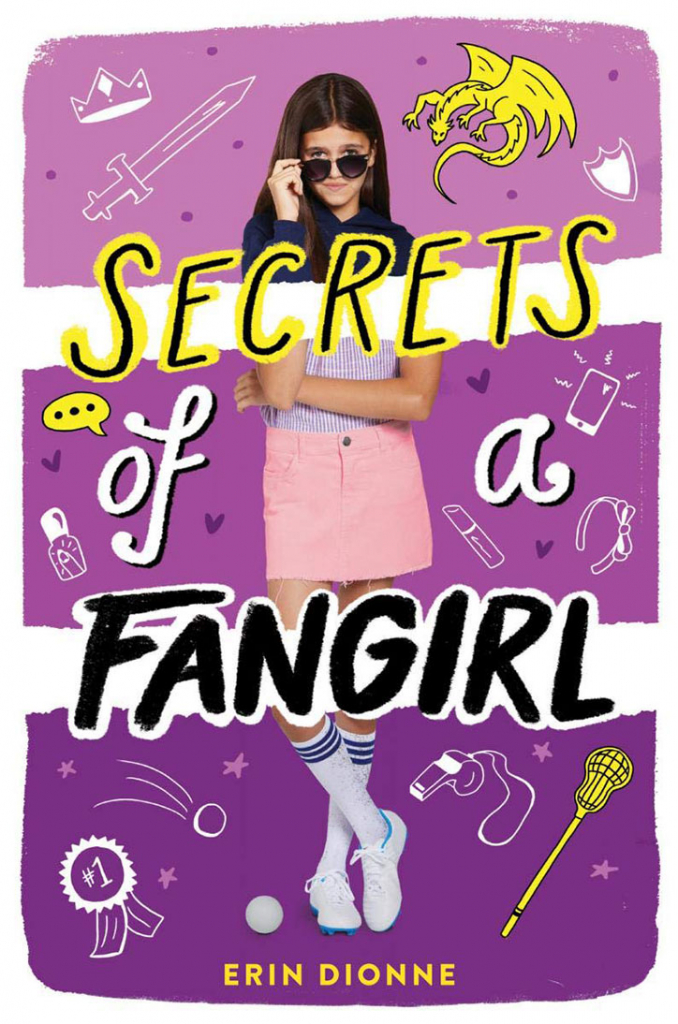 SYNOPSIS: A cool girl who's secretly a major geek has to figure out how to be true to herself in this relatable, funny, feminist novel from Erin Dionne.
Sarah Anne loves lacrosse, and the MK Nightshade series that everyone was obsessed over in grade school. The problem is that she's still obsessed, which is way too nerdy for a popular kid like her. So she hides her geekiness with a set of rules meant to keep her geek and jock selves separate. Except when she's offered a spot in a Nightshade fandom contest, where the winner gets to see the new movie premiere in LA. No one seems to think Sarah Anne can win, since she's up against a pair of guys in high school. But the more she's called a fake fan, the more determined she is to wipe the floor with her competition — as long as none of her friends or anyone at school knows what she's doing.
Can she keep her geek identity a secret, win the contest, and manage to keep her friends even though she's been living a lie? Sarah Anne is going to have to make some choices about what's truly important to her and which rules she's going to break to stay true to herself.
Want to know more about this book? Author Erin Dionne shared 5 fun facts about Secrets of a Fangirl with YAYOMG!
Scholastic Book Stash Giveaway: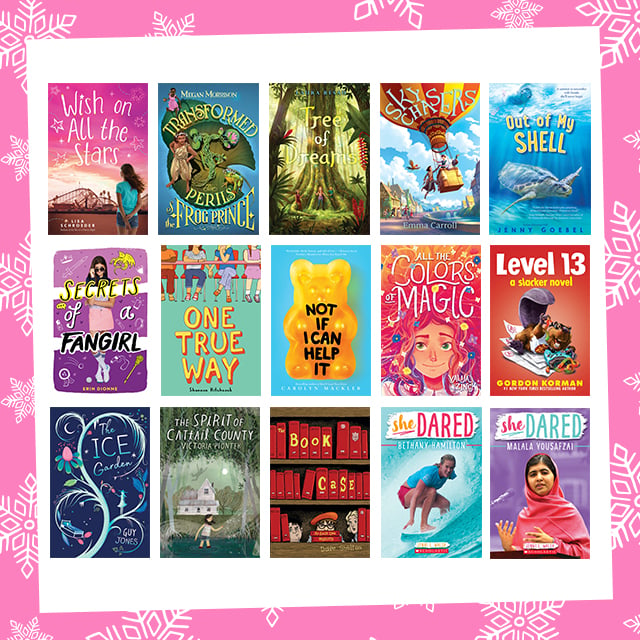 WHAT DO I WIN?:
ONE lucky winner will receive a Scholastic Book Stash that includes:
– ONE (1) copy of She Dared: Malala Yousafzai by Jenni L. Walsh
– ONE (1) copy of She Dared: Bethany Hamilton by Jenni L. Walsh
– ONE (1) copy of Not If I Can Help It by Carolyn Mackler
– ONE (1) copy of Level 13: A Slacker Novel by Gordon Korman
– ONE (1) copy of The Spirit of Cattail County by Victoria Piontek
– ONE (1) copy of Secrets of a Fangirl by Erin Dionne
– ONE (1) copy of Sky Chasers by Emma Carroll
– ONE (1) copy of Wish on All the Stars by Lisa Schroeder
– ONE (1) copy of Out of My Shell by Jenny Goebel
– ONE (1) copy of All the Colors of Magic by Valija Zinck
– ONE (1) copy of Tree of Dreams by Laura Resau
– ONE (1) copy of The Ice Garden by Guy Jones
– ONE (1) copy of One True Way by Shannon Hitchcock
– ONE (1) copy of The Book Case by Dave Shelton
– ONE (1) copy of Transformed: The Perils of the Frog Prince by Megan Morrison
*Prizes generously provided by Scholastic
HOW DO I ENTER?:
Grab a parent or guardian and have them fill out the form below by December 4, 2019 at 11:59pm ET.
Giveaway runs from 11/27/19 at 12:00 pm ET through 12/04/19 at 11:59 pm. Open to US residents ONLY. Be sure to read the fully detailed rules HERE before entering.
THIS GIVEAWAY HAS ENDED AND THE WINNER HAS BEEN CONTACTED.
You must be 18 or older to enter. Please, only ONE entry per person. If selected as a winner, we will provide your parent/guardian with an affidavit to confirm that you are a valid winner who has permission to win. They will be REQUIRED to sign and return the affidavit to YAYOMG! to claim your prize. Prizes will not be mailed out without signed parental consent.
Need more holiday cheer (and free stuff!) in your life? Keep an eye on this link now through December 6th so you don't miss a single one of our Holly Jolly Giveaways!