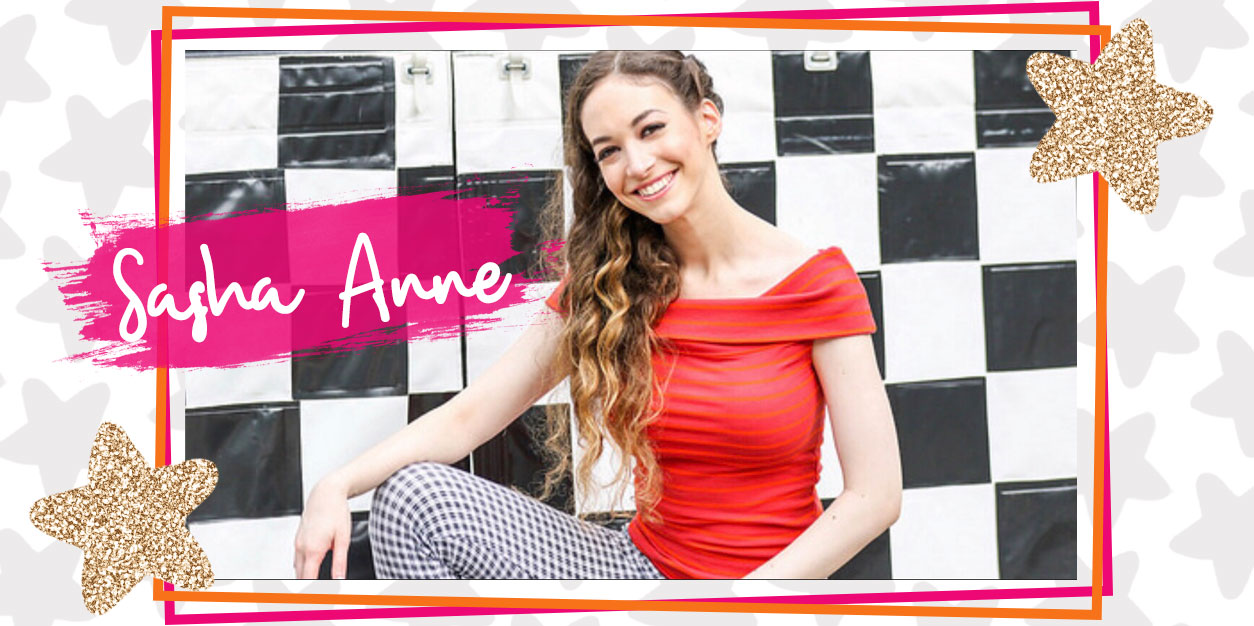 Catching Up with Sasha Anne + Teeny Wee GIVEAWAY
NOTE: We teamed up with Sasha Anne for this Teeny Wee giveaway. She provided us with prizes for the giveaway. All opinions are our own; we were under no obligation to give a positive review.
Ever since we discovered Sasha Anne, we've been nothing short of impressed!
Last year we chatted with Sasha about everything from her impressive makeup tutorials to starting her own line of tiny lip glosses. Since we last spoke, Sasha Anne has crushed her first year at F.I.T. and is getting ready to spend the summer focused on promoting and growing the Teeny Wee brand. In addition to her makeup passions, Sasha is also hard at work her very first album!
We caught up with Sasha Anne about completing her first year of college and where she hopes to take Teeny Wee in the future. Plus, we've teamed up to giveaway SIX Teeny Wee Trios!
Catching Up with Sasha Anne: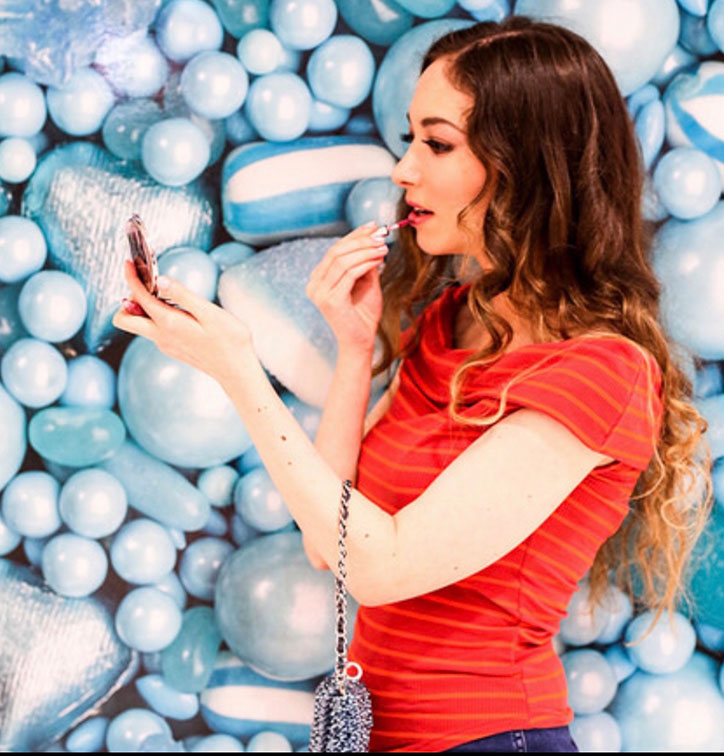 What is the most valuable lesson you learned during your first year of college?

SASHA ANNE: I have learned that it's absolutely necessary to manage your time properly. It's not like high school where your parents or teachers are helping you manage your time. Don't put off studying. Stay on top of the work. The end of the semester and finals descend upon you before you know it.
How about your lip gloss line, Teeny Wee? What can you share about your plans for the product?

SASHA ANNE: I plan on expanding my brand. I plan on changing the packaging to reflect how I've grown in the past year. I think that I would like to interact with my fans on the packaging and get their input on it. I want to know what kind of packaging would excite them.
What is your biggest goal for the Teeny Wee brand?

SASHA ANNE: My biggest goal is to be as big as either Bobbi Brown or Kylie Cosmetics. I believe if you work hard enough your dreams will come true!
In addition to college and Teeny Wee, you've also been hard at work on an album! Tell us about what fans can expect from your upcoming music.

SASHA ANNE: I was actually just in the studio last week recording one of the songs that will be on my album. My fans will be shook!

I am so excited to get my music out there. I want to make sure that everything is perfect and that I am proud of how it all sounds. My album portrays my everyday feelings/emotions. I definitely know that my fans will be able to relate to the lyrics.
Who are some of your musical inspirations?

SASHA ANNE: My favorite singer is Ariana Grande. In fact, I'm seeing her June 18th at Madison Square Garden with my social media manager. I am so excited!

Some of my other musical inspirations are Sabrina Carpenter, Madison Beer, Loren Gray, and Lady Gaga. I also love Christina Aguilera and Madonna.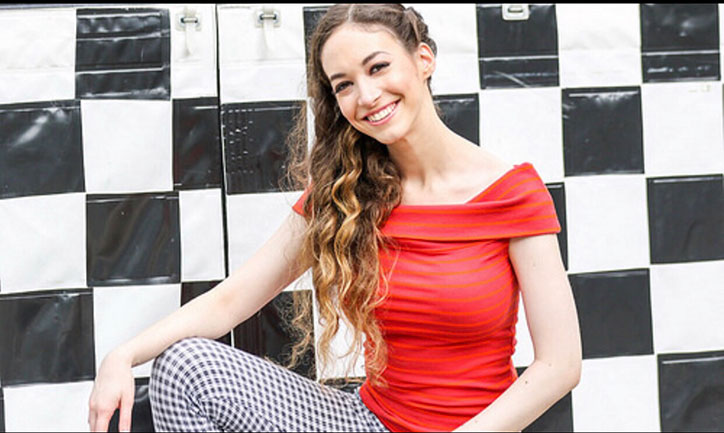 Any exciting plans for the Summer?

SASHA ANNE: I'm traveling to my favorite place in the world, Lake Como in Italy, where I will be interning for a not for profit organization. I feel it's important to give back to your community.

I'll also be working on promoting my company Sasha Anne and Teeny Wee. Stay Tuned!
Are there any words of wisdom you'd like to share with YAYOMG! Readers?

SASHA ANNE: Stay true to yourself and to your values. Stay focused on the things you love. Never be afraid to make new friends or try new things.
Teeny Wee Trio Giveaway: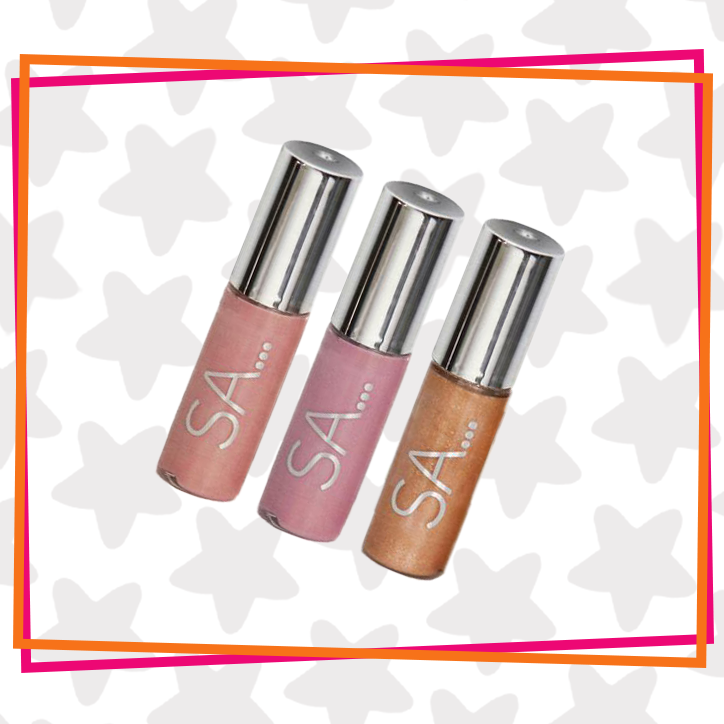 WHAT DO I WIN?:
SIX (6) lucky winners will receive a Teeny Wee Trio that includes:
– ONE (1) "Dreamy" Rose Gold lip gloss
– ONE (1) "Perfect" Nude lip gloss
– ONE (1) "Princess" Pink lip gloss
*Prizes generously provided by Sasha Anne and Teeny Wee.

HOW DO I ENTER?:
Grab a parent or guardian and have them fill out the form below by July 2, 2019 at 11:59pm ET.
Giveaway runs from 06/18/19 at 12:00 pm ET through 07/02/19 at 11:59 pm. Open to US residents ONLY. Be sure to read the fully detailed rules HERE before entering.
THIS GIVEAWAY HAS ENDED AND THE WINNERS HAVE BEEN CONTACTED.
You must be 18 or older to enter. Please, only ONE entry per person. If selected as a winner, we will provide your parent/guardian with an affidavit to confirm that you are a valid winner who has permission to win. They will be REQUIRED to sign and return the affidavit to YAYOMG! to claim your prize. Prizes will not be mailed out without signed parental consent.
You can also pick up your own Teeny Wee products anytime by hitting up their website! In need of beauty advice? Check out Sasha Anne's beginner makeup tips!