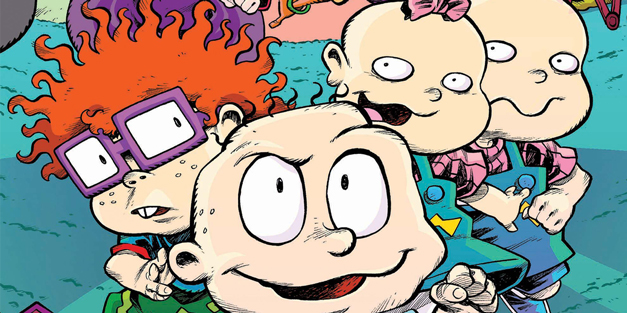 The Rugrats are Headed to a Comic Shop Near You
Nickelodeon is totally spoiling everyone with 90's Nick nostalgia lately. Hey Arnold!: The Jungle Movie releases this Fall, Rocko's Modern Life: Static Cling in 2018, and even an Invader Zim movie is in the works. Tons of cool toys have come out lately, like the new Funko POP! figures, Kawaii Cubes, and even the Nick Box – a quarterly subscription from Culture Fly. Hang on to your diapers, babies! Rugrats is getting a revival in comic format from our buds at BOOM! Studios.
The Rugrats comic hits shops this October and will be published by KaBOOM!, BOOM!'s all-ages imprint. If you're a YAYOMG! reader, you're already familiar with their other titles, like Brave Chef Brianna, Lumberjanes, Adventure Time, and more. According to the press release, this won't be the only Nicktoons inspired comic we'll see. BOOM! and Nickelodeon will be teaming up to publish "a number of the network's original '90s animated shows" in both comic and graphic novel format. Exciting!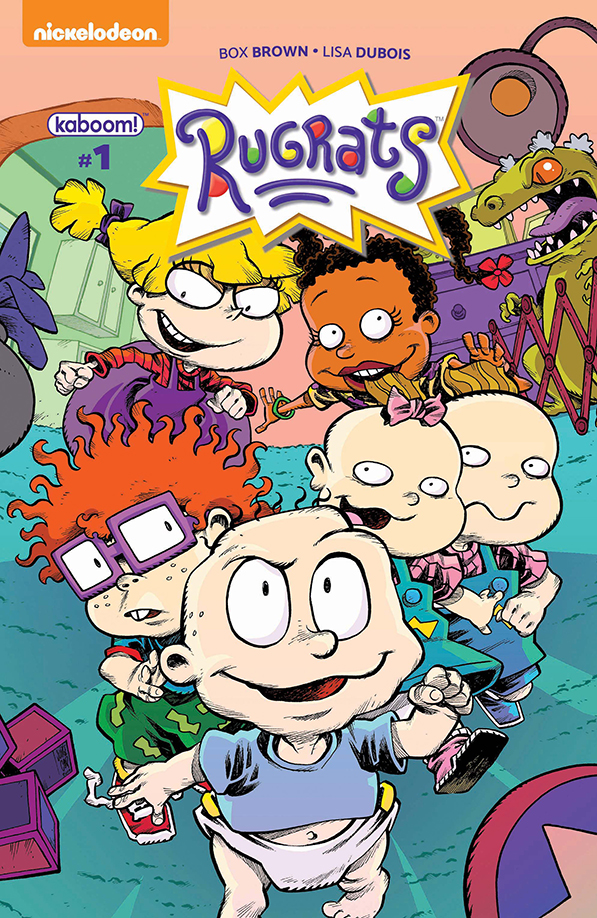 So what can you expect from the Rugrats comic? It's the Tommy, Chuckie, Phil, Lil, Suzie, and Angelica you love, but in the modern age. Rugrats #1 features the gang as they figure out how their parents are able to see everything they do and have to figure out a way to play and have fun and face off against the dreaded baby cam! A baby's gotta do what a baby's gotta do!
Even if you've never seen Rugrats, you're in for a great treat. This revival is the perfect way to introduce yourself to this classic cartoon and get to know the most kick-butt babies ever. We love that it seems like they've kept the spirit of the story and the characters in tact while modernizing it for a current audience. This is absolutely a storyline that would have been in the original cartoon had baby cams been a thing back in 1991.
The series will be written by Box Brown and is illustrated by Lisa Dubois. If you're a collector like us, you'll be able to pick up a variety of variant covers from Jorge Corona, Shelli Paroline & Brandon Lamb, and the ever-talented Art Baltazar. Rugrats #1 will hit physical and digital comic shelves on October 18th! You know we'll be here to bring you guys even more news and other goodness around this series. In the meantime, check out some of these awesome comics!