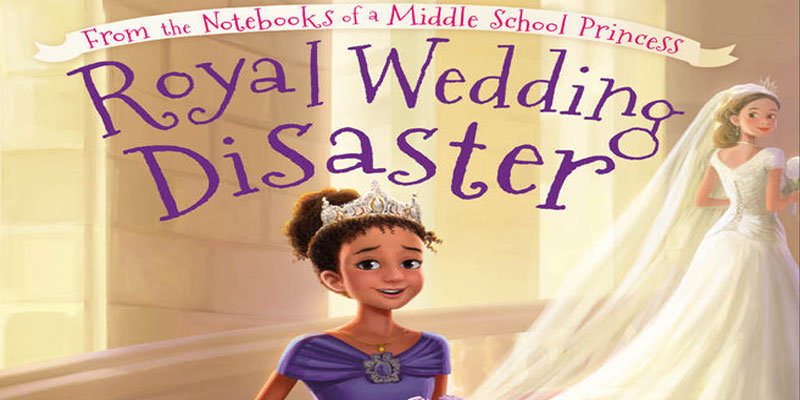 Royal Wedding Disaster
Get ready to don your tiaras, because you're invited to a Genovian Royal Wedding!
That's right, Olivia Grace Clarisse Mignonette Harrison is back for more in the second book in the From the Notebooks of a Middle School Princess series by Meg Cabot. The book is called Royal Wedding Disaster and that's exactly what Olivia is trying to avoid in the sequel.
In the first book of the series, Olivia finds out that she's actually the half sister of Mia Thermopolis aka Princess of Genovia, which completely turns her life upside down. One minute she's a totally ordinary middle school student, the next she's a PRINCESS.

Royal Wedding Disaster takes us on another exciting royal outing to Genovia. Mia is learning how to rule the country while also juggling the stress of planning of her wedding. Olivia's dad is getting re-married to Mia's mother, but is more interested in remodeling the summer palace than wedding planning.
Just when Olivia is feeling a little ignored by her family, a whole pile of cousins and other family members show up for the wedding and make things worse. On top of it all, things seem to be going completely wrong with the wedding.
Can Olivia manage to prevent the Royal Wedding from turning into a Royal Wedding Disaster? We'll have to wait until May 10, 2016 to find out, but we've definitely got our fingers crossed!