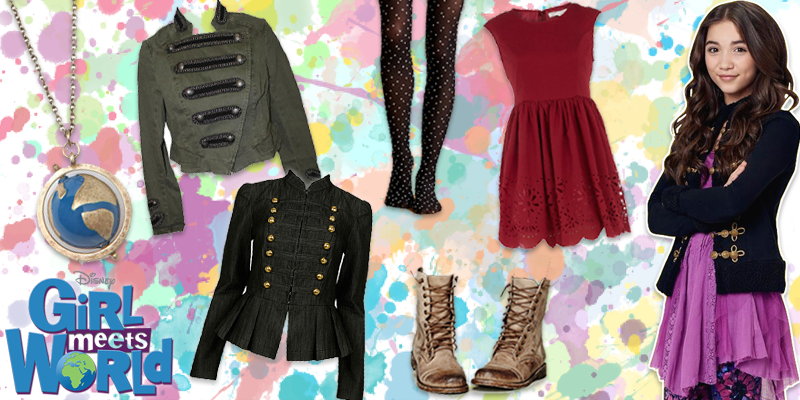 Riley Matthews Outfit
Season 2 of Girl Meets World starts tonight and they're airing a new episode every day this week! (Wish it was every day forever!) Riley and Maya have such great style, so we thought it would be fun to put together some Girl Meets World lookbooks for you to be inspired by. First up, a Riley Matthews outfit! Riley's style generally consists of a brightly colored or patterned dress paired with some killer boots and a short jacket, like a military or bomber jacket. She keeps it sweet but with a little bit of edge – kinda like her personality. She's a super nice, sometimes naive girl, but when she wants something, she's not afraid to do what it takes to get it. This is always represented in her style choices, which is why we love Riley so much. Sweet yet bold our is our favorite kinda girl!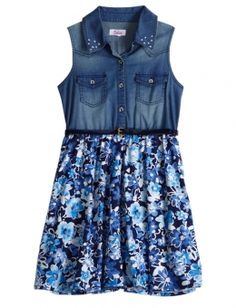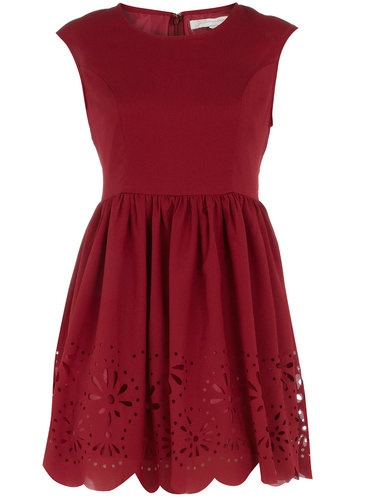 First up in any Riley Matthews outfit – the dress! Riley's into bold colors and often patterns as well. We've seen her rock everything from florals to tribals to stripes! Any of these dresses would be a great pick for anyone trying to mimic Riley's style. We like the solid maroon dress for our look, but the denim/floral combo is also very Riley. Don't be afraid to mix it up by trying a top/skirt combo either!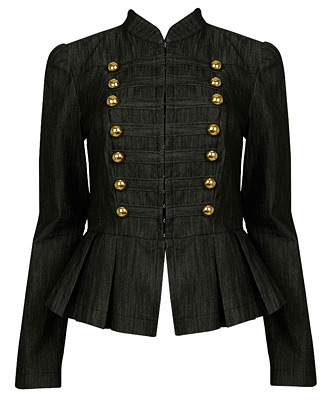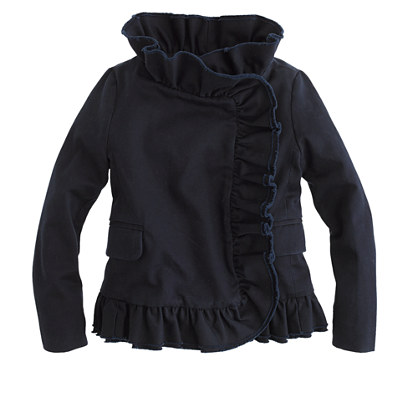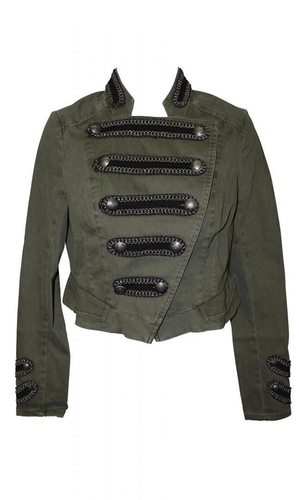 Next, the jacket! Most of Riley's outfits seem to be paired with a short, edgy jacket or sweater. She wears military jackets pretty often, like the ones above. Lots of cool detailing around the buttons helps you accessorize without having to actually wear a ton of accessories. If you're not into this style of jacket, you could try a leather jacket or even short sweater.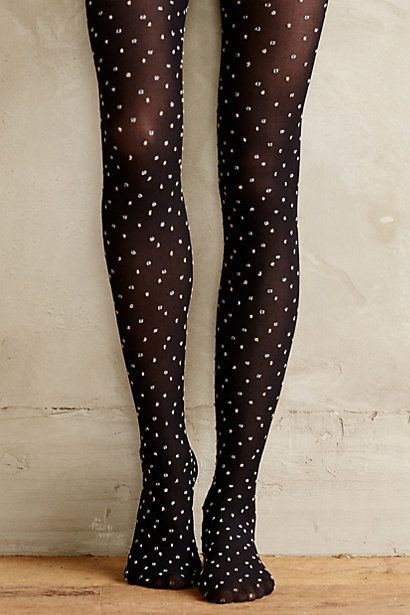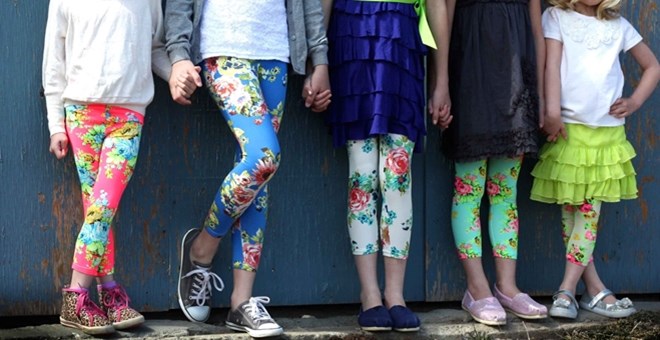 We don't often see Riley wearing tons of jewelry or hair accessories – she tends to accessorize with cool jackets and unique leggings, tights, or legwarmers instead – even sometimes wears them together. From sparkly tights to floral leggings and everything in between, there's something out there to fit every look and every personality! No matter which way you choose to rock Riley's style, we know you'll look awesome!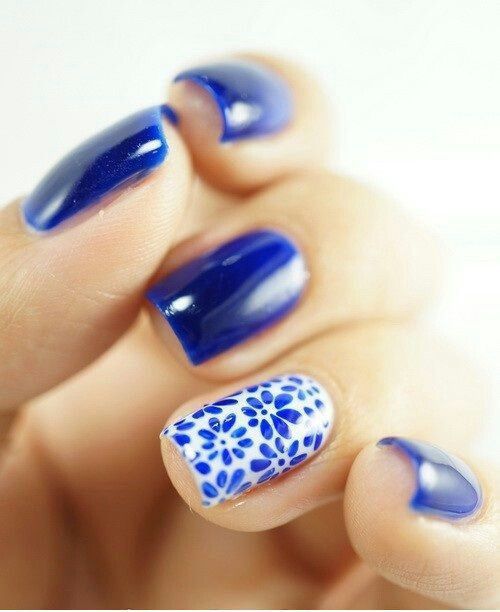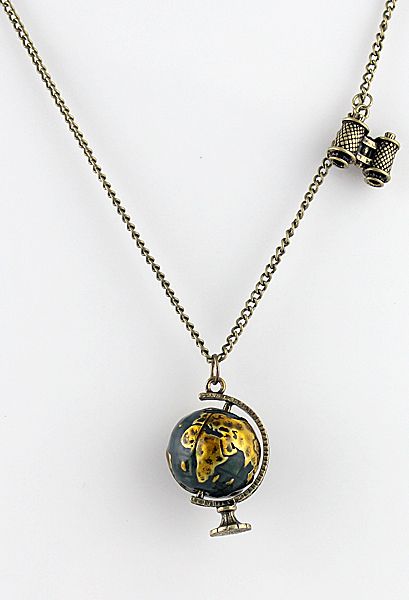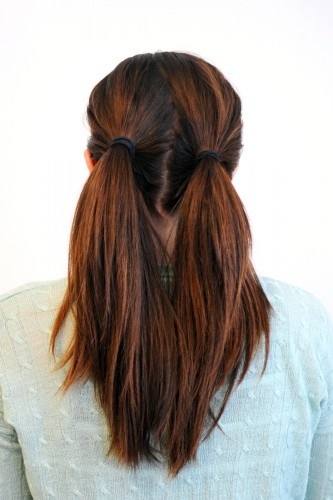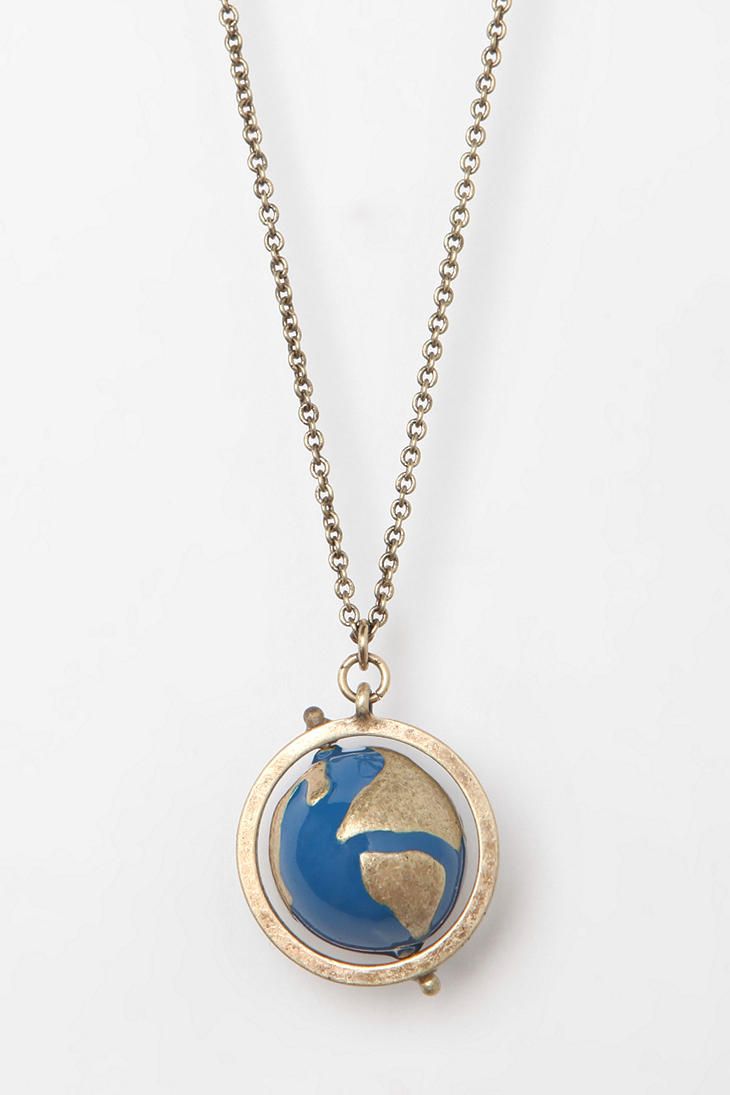 Even though Riley doesn't always wear accessories, we know a lot of you out there do, so here's a Girl Meets World inspired globe necklace, and some simple floral nail art to really tie your outfit together. This nail art works in pretty much any color, so you can easily pair it with your outfit. You can also try putting your hair in pigtails.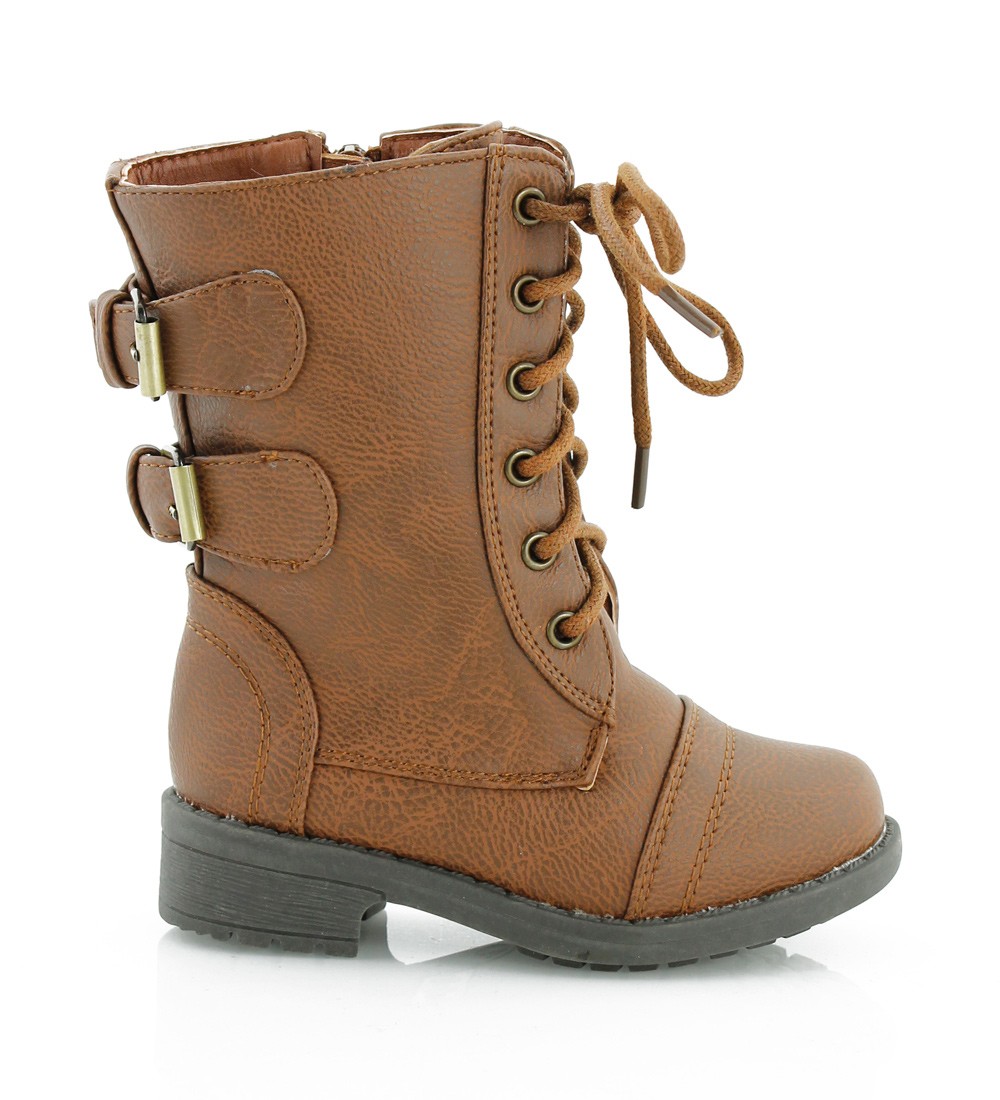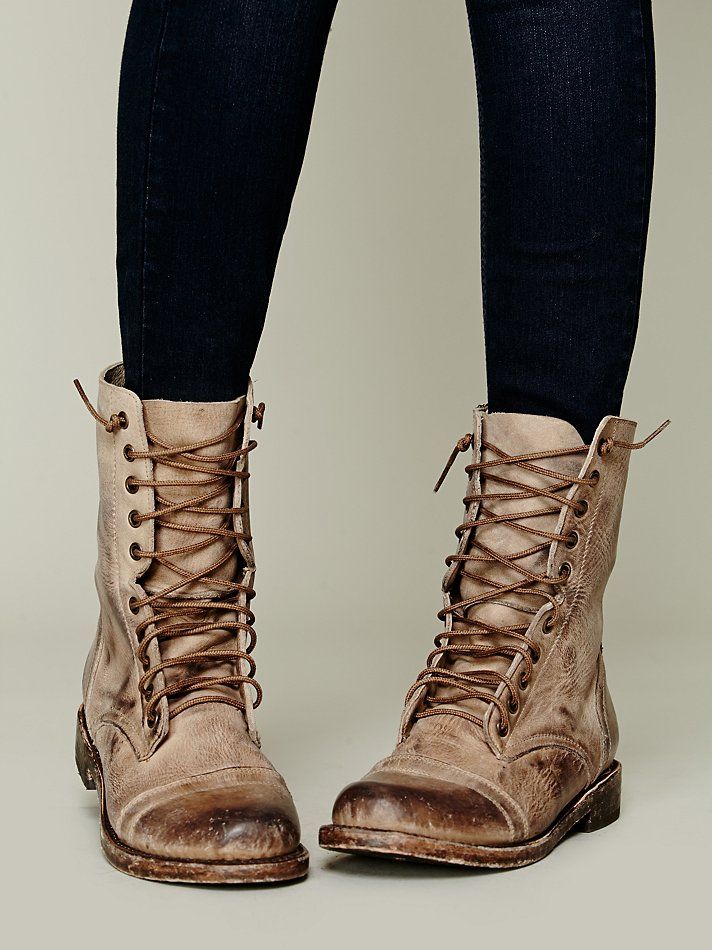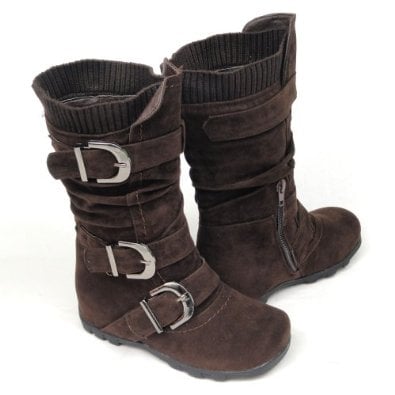 And finally, the shoes! Riley is definitely a boot wearin' kinda girl, so we picked out a few different boots to inspire you. Combat boots, boots with buckles, boots that lace up high – Riley would wear them all!
Now that you know how to dress like Riley, we hope you try it out! Stay tuned for our Maya Hart outfit coming soon, and don't forget to catch all the BRAND NEW episodes of Girl Meets World this week!