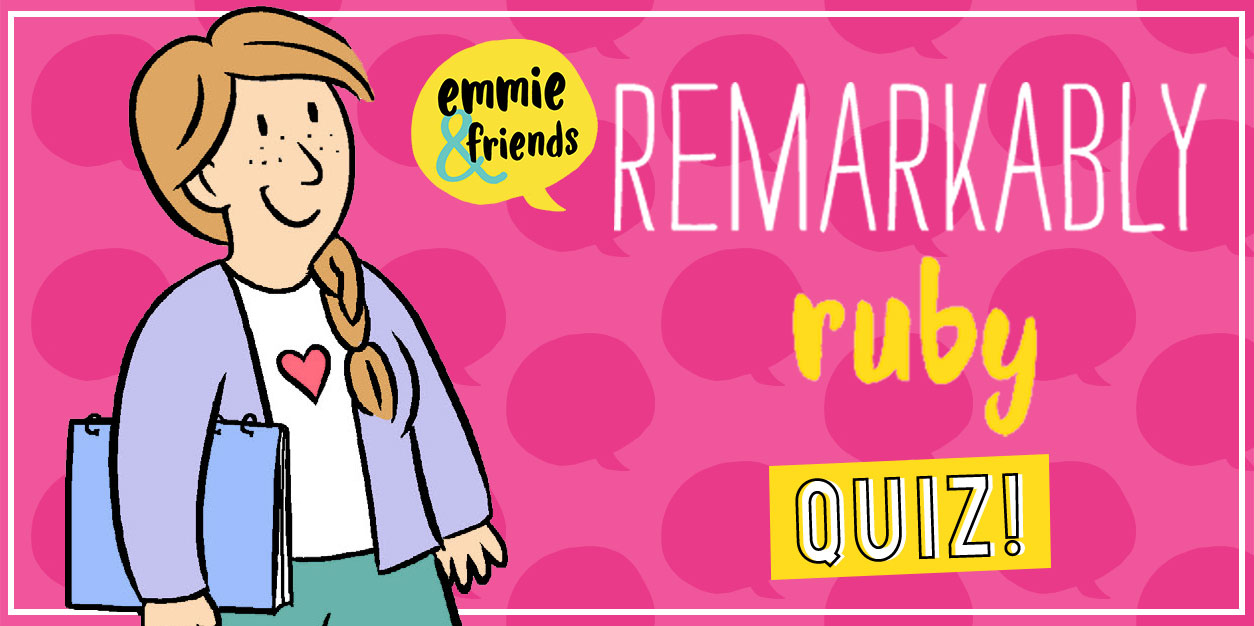 QUIZ: What Makes You Stand Out?
NOTE: This post is sponsored by HarperCollins.
Emmie & Friends fans, get excited! The sixth book in this relatable graphic novel series, Remarkably Ruby, has arrived just in time for summer reading!
Ruby and Mia used to be BFFs, but more and more, it seems like they have nothing in common. Ruby is a little awkward, known by her classmates as "Baked Bean Girl." But there's SO much more to Ruby than her unfortunate nickname, and in this new read, we're about to find out all about her.
Ruby has never been much of a "joiner," but she loves poetry, so when she's tasked with creating a new poetry club at school, she's a little nervous but takes on the challenge to help further her poetic passions. What she doesn't know is that leading the poetry club and bonding with the other kids is exactly what she needed. She starts to find her confidence, make new friends, and her nerves begin to melt away.
Mia is pretty much Ruby's opposite. She's cool, she's stylish, and she's about to kick off a campaign for school president. Being a bit of a perfectionist, she's embarrassed by her former friendship with Ruby and believes it's ruining the image she works so hard to maintain. When friction between Ruby & Mia ends in a fight, they're forced to work together, and it turns out they might have more in common than they thought!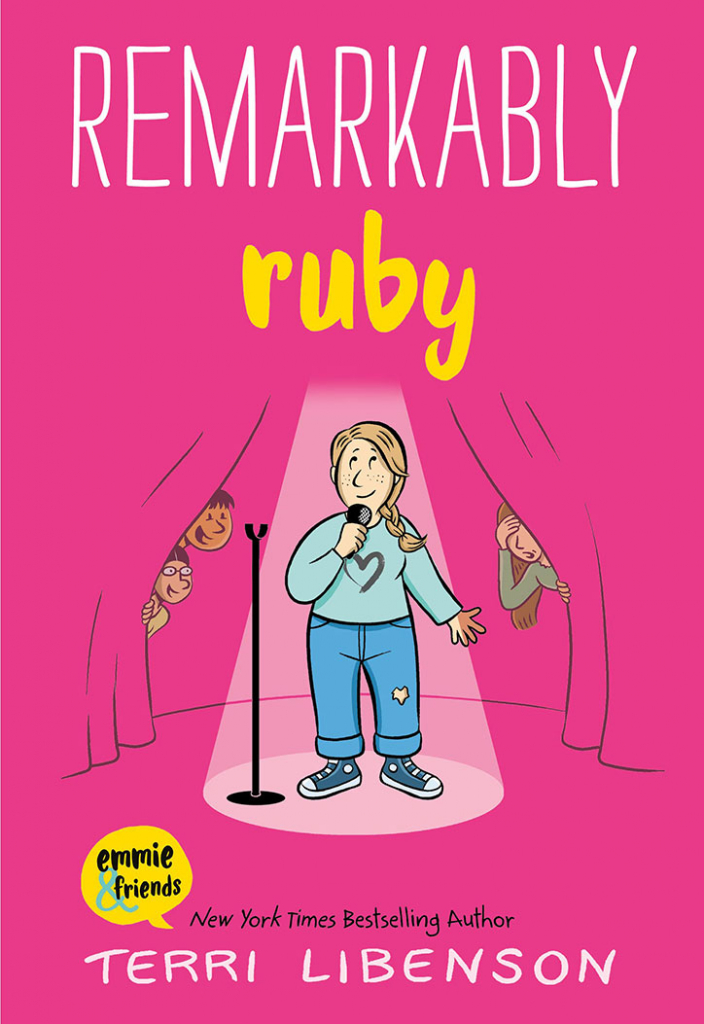 Pride. Popularity . . . Poetry? Middle school.
Ruby and Mia are total opposites:
Ruby is a little awkward, not a "joiner," and loves to write poetry.
While Mia is type A, popular(ish), and wants to be class prez.
They used to be friends. But now they have nothing in common anymore. . . . Or do they?
Remarkably Ruby
AUTHOR: Terri Libenson
PUBLISHER: Balzer + Bray
DATE: May 3, 2022
The Emmie & Friends series by Terri Libenson always offers such a realistic look into middle school life, reminding its readers not to sweat the small stuff. Cliques, labels, and peer pressure don't matter, everyone is just trying to figure things out as they go. We all have something that makes us unique – just ask the Emmie & Friends squad. From Emmie's amazing artistic talents to Tyler's basketball skills, there's room for everyone to shine!
Want to know what makes YOU stand out? We put together a Remarkably Ruby-inspired quiz to help you find out!
QUIZ: What Makes You Stand Out?
Whether you already know what you're good at like Ruby or are still trying to find what you're good at like Mia, our quiz is here to help you discover what makes you stand out!
Ready to catch up with the Emmie & Friends squad? Remarkably Ruby is now available from HarperCollins – click here!