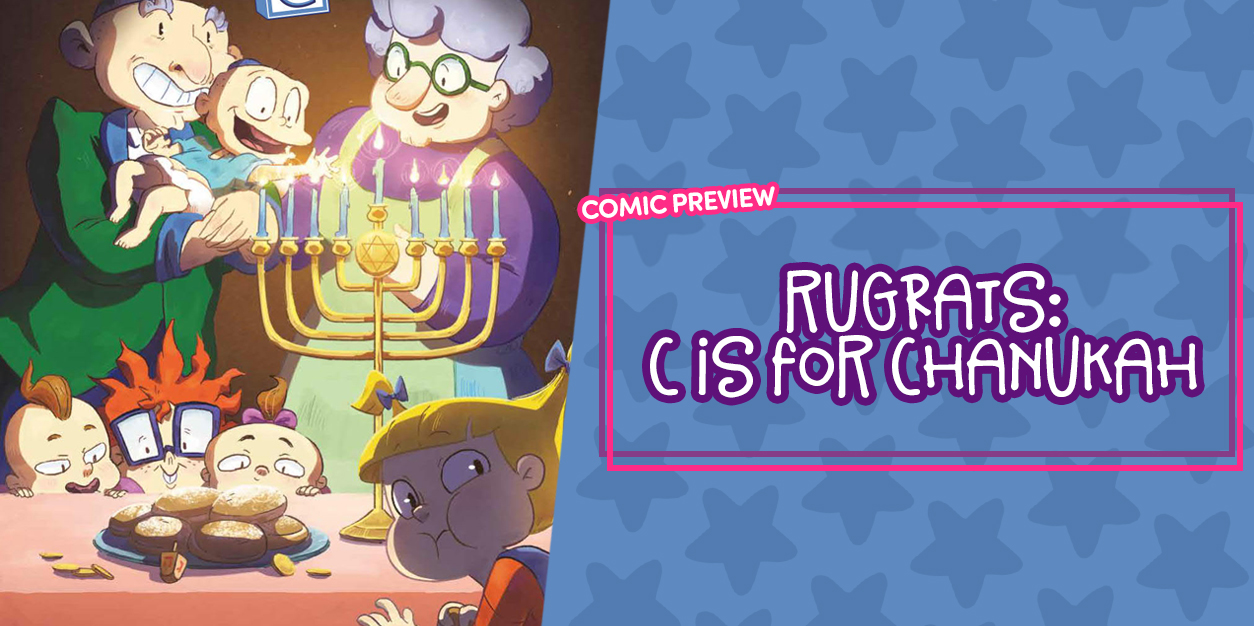 PREVIEW: Rugrats: C is for Chanukah
Everyone has their favorite holiday specials and movies that they watch each year. Whether you're Elf-obsessed or more of a Grinch, there's likely a movie you sit down and enjoy with your family during the holiday season. Nickelodeon's Rugrats has always done things a little differently. Rather than celebrating Christmas or Winter, they shook things up in the early 90's by giving kids everywhere a much-needed glimpse into the stories behind Chanukah, Passover, and the Jewish traditions of the Pickles family.
Now that the Rugrats are back in the form of a comic series with a reboot on the way, it makes sense that they would dive into the magic of Chanukah once again.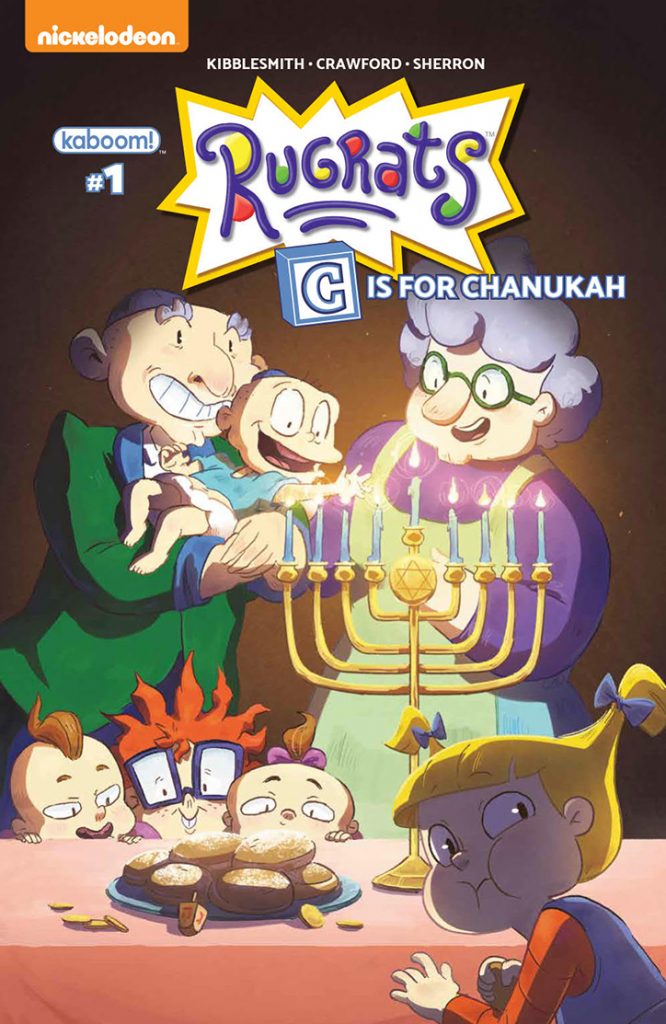 In the Rugrats: C is for Chanukah special, Tommy, Chuckie, Phil, Lil, Angelica, and their families take a trip to the mountains. Together they're in for a week of family bonding, bickering, and of course, big imagination. Preview the first few pages of the issue below, thanks to our friends at BOOM! Studios.
Rugrats: C is for Chanukah – Comic Preview:
As you can see from the preview, the Pickles family are gearing up for a holiday celebration. Joined by all of their friends and Tommy's grandparents Boris and Minka, it's sure to be an interesting week away. While Tommy and the gang get wrapped up in the Reptar Chanukah Special on TV, Grandpa Lou and Grandpa Boris butt heads during an argument. Which holiday is better, Chanukah or Christmas? Grandpa Boris may be losing his memory, but it is important to him to pass on his Jewish traditions and stories with Tommy. He gives the babies a lesson on the Golem that kicks their imaginations into high gear. In classic Rugrats style, Rugrats: C is for Chanukah gives readers an action-packed Chanukah lesson they won't soon forget, sprinkled with potato pancakes, holiday traditions, and of course, Reptar!
One of the best things about Rugrats has always been how we get to see the world through the babies eyes. Their pure, unjaded view of the world always leads to such fun adventures, and Rugrats: C is for Chanukah is no exception. The characters and story really shine in this special oversized issue. We think its a great family read for the holiday season!
Rugrats: C Is For Chanukah
Publisher: KaBOOM!, an imprint of BOOM! Studios
Writer: Daniel Kibblesmith & Cullen Crawford
Artist: Kate Sherron
Letterer: Jim Campbell
Cover Artist: Chrystin Garland
Price: $7.99
SYNOPSIS:
It's a Rugrats family vacation to the mountains, complete with the annual argument between Grandpa Lou and Boris arguing over which holiday is better: Chanukah or Christmas.
Boris is determined to prove his is the best and starts giving Tommy and the babies a history lesson on the Golem which sets imaginations ablaze. Tommy, Chuckie, Phil & Lil now feel that they have to save Chanukah from the Golem before it steals the holiday away for good!
Get to know the world of Rugrats better than ever! Check out our interview with Box Brown and Lisa DuBois, the creative team behind the Rugrats ongoing comic series.