The Powerpuff Girls: Flipped Out is Flippin' Good Fun!
If you've always wished you could save the world before bedtime like the Powerpuff Girls, you're in luck! Powerpuff Girls: Flipped Out, the new mobile game from Cartoon Network and Grumpyface Studios, lets you punch, kick, and swipe those baddies out of Townsville for good!
What happens when your super cute Sea Buddy growing set turns into a takeover of the city of Townsville? The Powerpuff Girls must leap into action – with your help!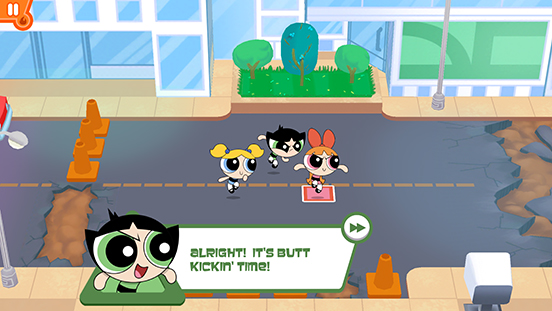 In Flipped Out, you'll play as Bubbles, Blossom, and Buttercup as they try to save the day from an onslaught of non-stop Sea Buddies. Buttercup, as usual, thinks the bad guys should be handled with punches and kicks. Bubbles and Blossom think they should be handled with strategy – and thus Flipped Out was born!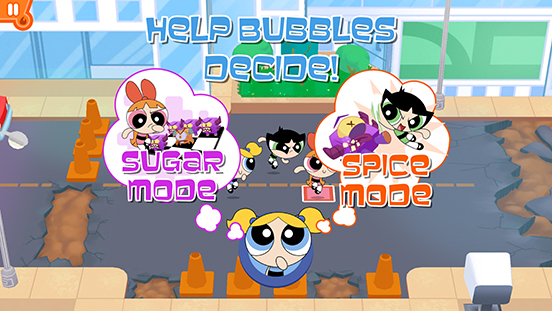 Flip your phone vertically to play in Sugar Mode, which lets you play a strategic match-3 style puzzle mode. Flip your phone horizontal to play in Spice Mode, where'll you'll use swipe attacks to take out the enemies with punches, kicks, and special moves.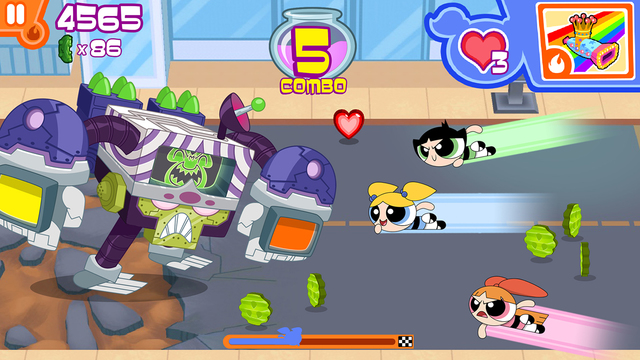 You can flip between the two modes at any time, and flipping at certain times will help you defeat enemies that seem impossible to tackle.

As you play, you'll collect pickles, which can be fed to the Mayor in exchange for gifts. The gifts come in the form of stickers that you'll be able to add to each girls sticker book in order to level them up and give them special moves during battle. Moves like "Thunderclap" and "Laser Eyes" allow you to kick bad guy butt in style. Combining different stickers together makes for awesome combos and powerful moves.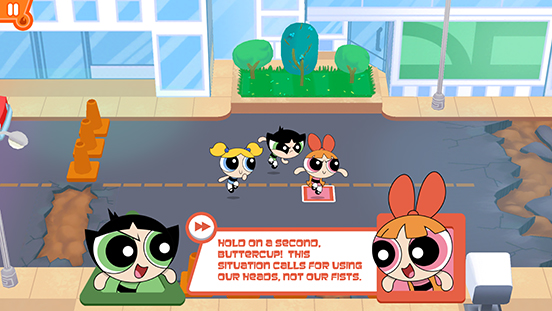 The Powerpuff Girls: Flipped Out is the perfect combination of precious and rowdy, just like Blossom, Buttercup, and Bubbles! The game is now available on iOS devices for $2.99.