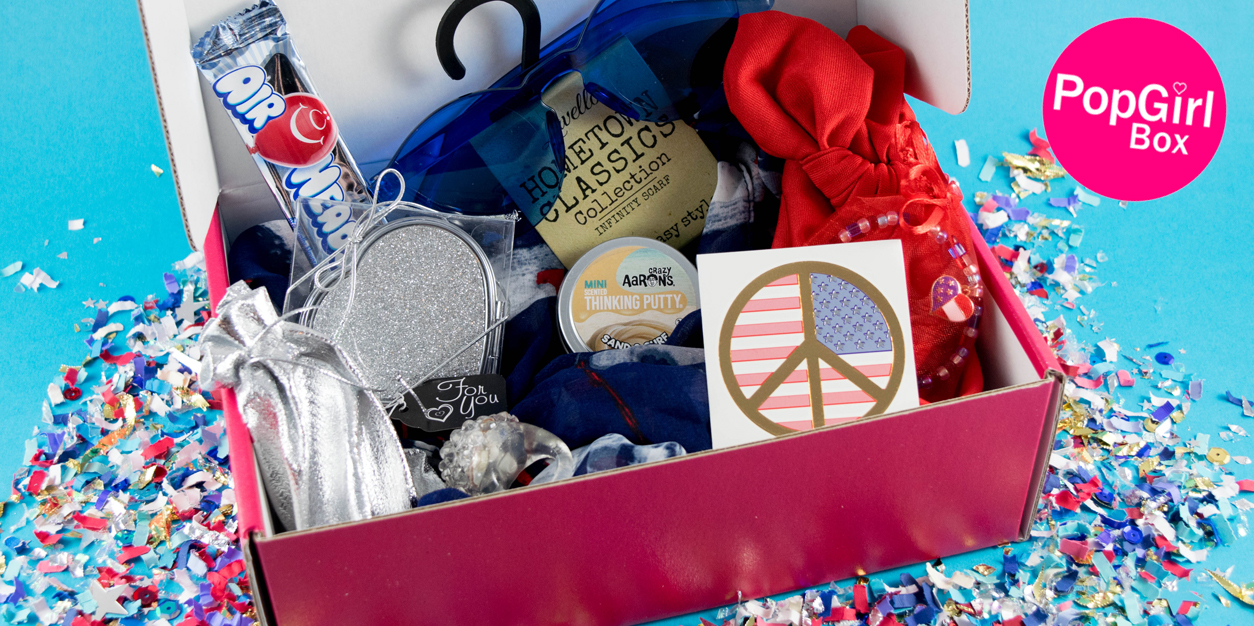 The July PopGirl Box is Bursting with Patriotic Pride
Note: We received this box for free from PopGirl Box in exchange for a fair and honest review. All opinions are our own; we were under no obligation to give a positive review.
The Fourth of July has come and gone, but we're still celebrating in the form of the latest PopGirl Box! The I HEART AMERICA box is filled to the brim with lots of red, white, and blue items to help you keep your patriotic pride alive not just this month, but all year long.
This is the sixth PopGirl Box that has been released, and each month we're more excited than the last for the box to arrive at our office. We're always wondering what awesome items we'll receive next, and PopGirl Box never disappoints!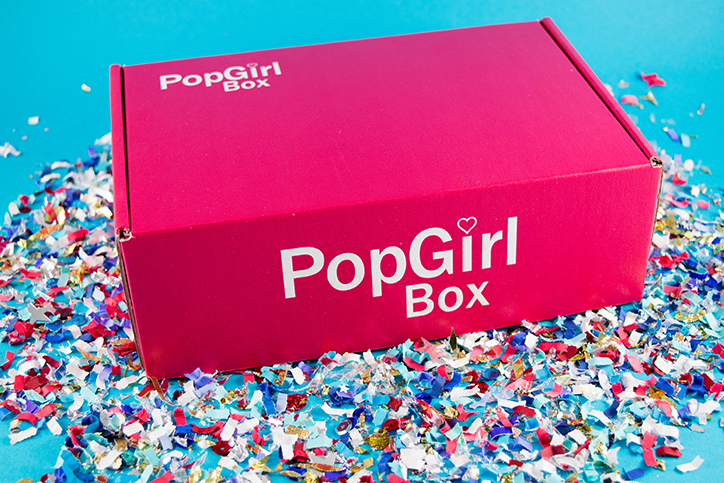 One of our favorite things to do with our PopGirl Box is sharing the items with our friends. If we find something in the box that isn't exactly our style or is something we know our besties will love, we're always so excited to share the wealth or trade them for other stuff. The only thing better than getting a bunch of awesome stuff is sharing that stuff with a friend!
Keep reading below to see what we found inside our I HEART AMERICA box and grab our exclusive $5 off code!
PopGirl Box Unboxing – July 2018 – I Heart America: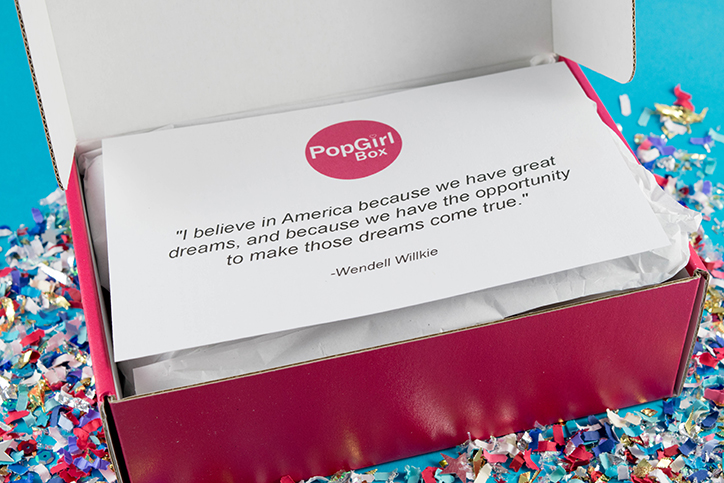 Every PopGirl Box is meant to celebrate and inspire girls, which is why you'll always find a quote when you open up your box. This month's quote suits the I HEART AMERICA theme perfectly, reminding girls to never stop working towards making their big dreams come true. Now more than ever it is essential for every American, young and old, to remember that America is a country built on taking risks, following your dreams, and embracing and celebrating each other's differences.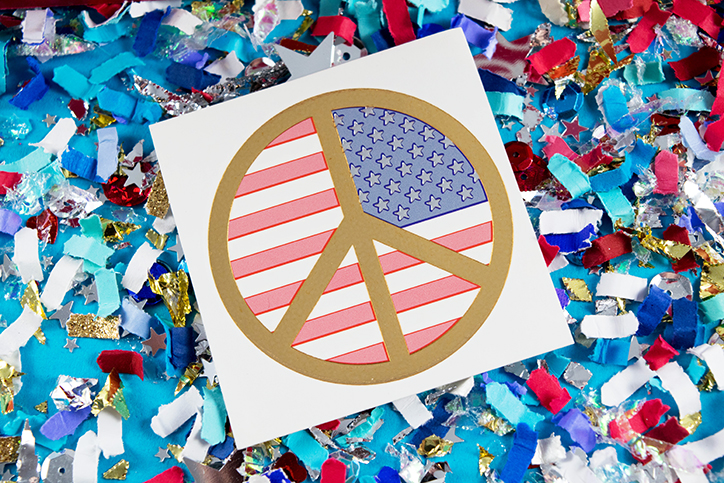 Peace, Love, and USA Temporary Tattoo by Flash Tattoos
This temporary metallic tattoo shimmers and shines like a freshly exploded firework. It's an excellent choice for a patriotic holiday, a Summer BBQ, or the next time you head to a march and raise your voice!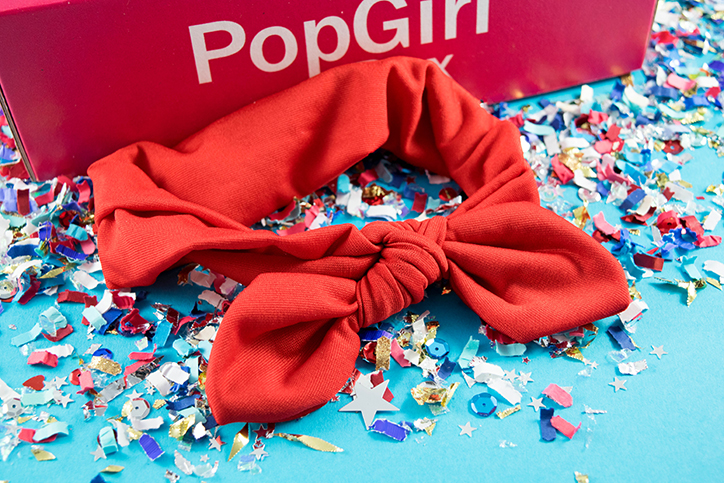 Red Bow Headband
This is our favorite item this time around! We love the retro vibes of this stretchy red bow headband and think it's a great way to accessorize pretty much any outfit, anytime. This is an accessory staple worthy of rocking year round!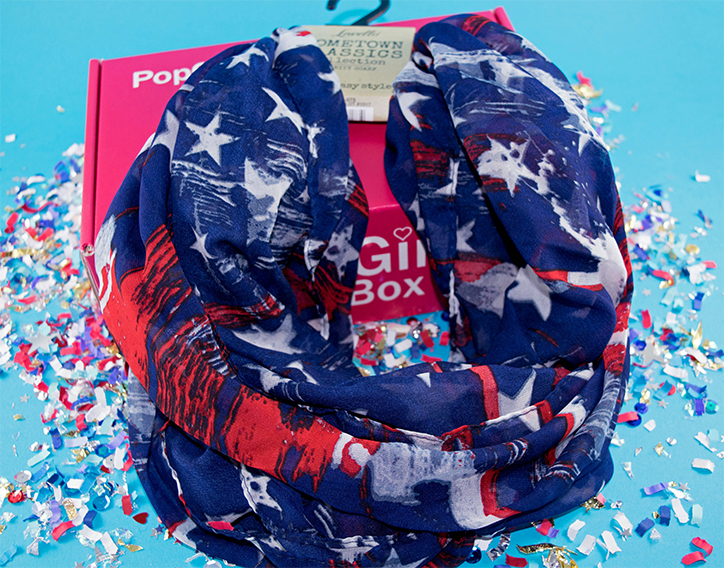 Americana Infinity Scarf
How cute is this patriotic scarf?! We love the artsy vibe of the flag print. It really stands out and gives this scarf the necessary flair to wear it all the time, not just on Independence Day or Memorial Day.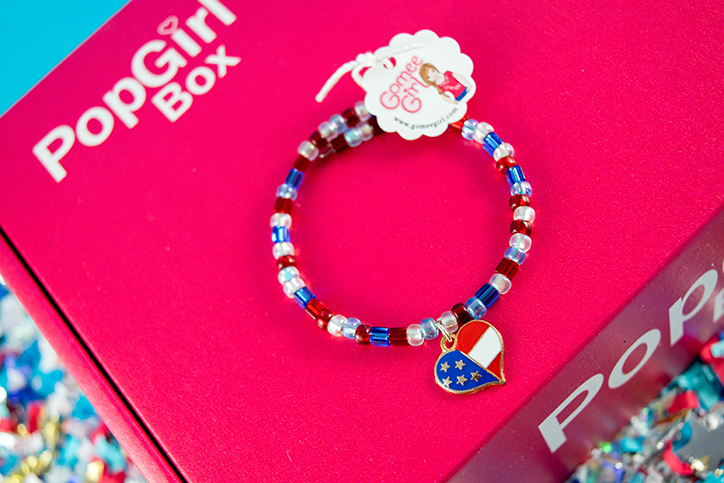 I Heart America Single Wrap Bracelet from Gomee Girl
We were so excited to see a Gomee Girl item the box this month! We love their jewelry and their message, so it was such a great surprise. Sport this super cute bracelet to a fireworks show or to show your support for the troops!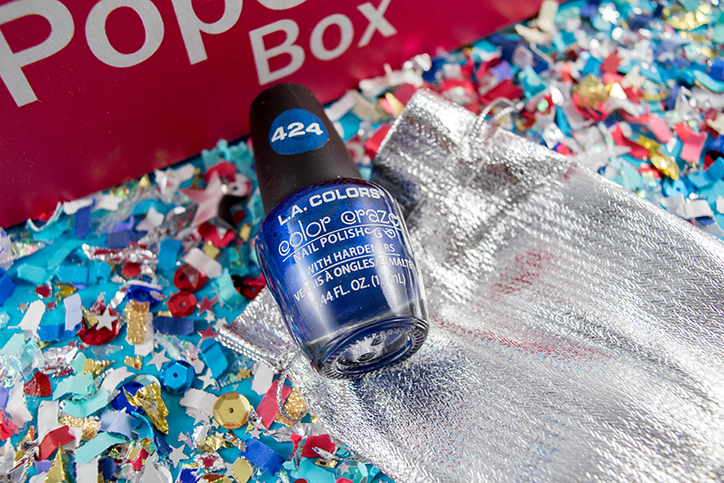 L.A. Colors American Nail Polish
This L.A. Colors nail polish is such a gorgeous shade of deep blue. Use it to create a USA inspired nail art design or just to dazzle up your nails on an ordinary Tuesday.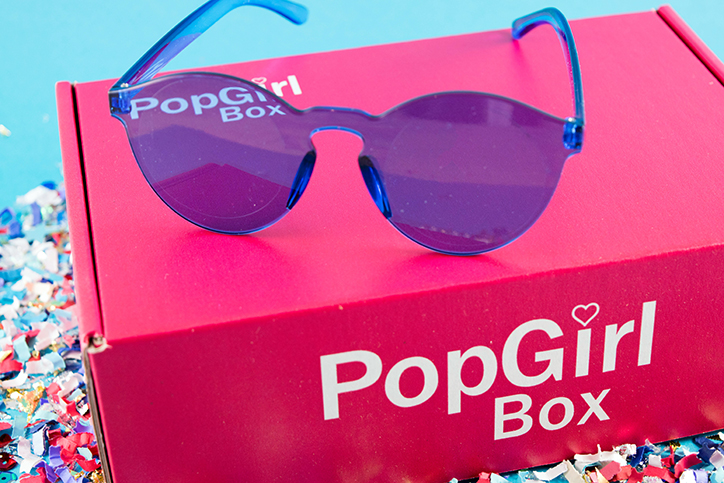 Retro Rimless Sunglasses
See the world through blue-tinted glasses with these adorable retro shades. They'll add a pop of color to your look AND your vision. Looking through these glasses paints the whole world a pretty blue. Plus, they pair great with all the other accessories in this month's box!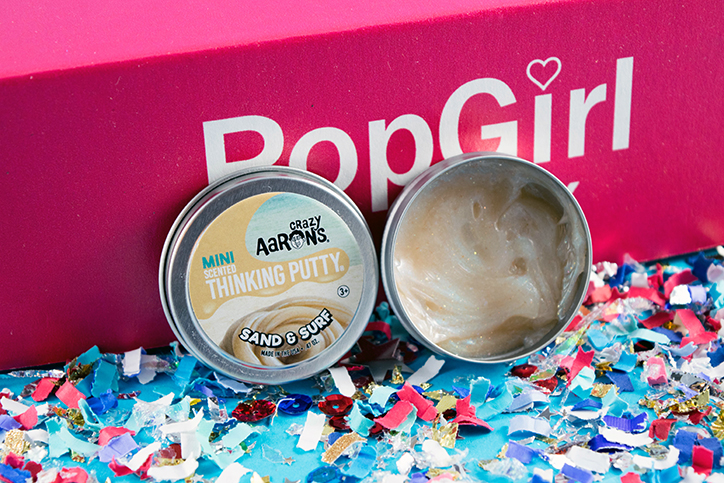 Crazy Aaron's Scented Thinking Putty
We wish that photos were scented because this Sand and Surf Thinking Putty smells incredibly good! Squishing and molding this shimmering putty will transport you to the beach on even the rainiest day!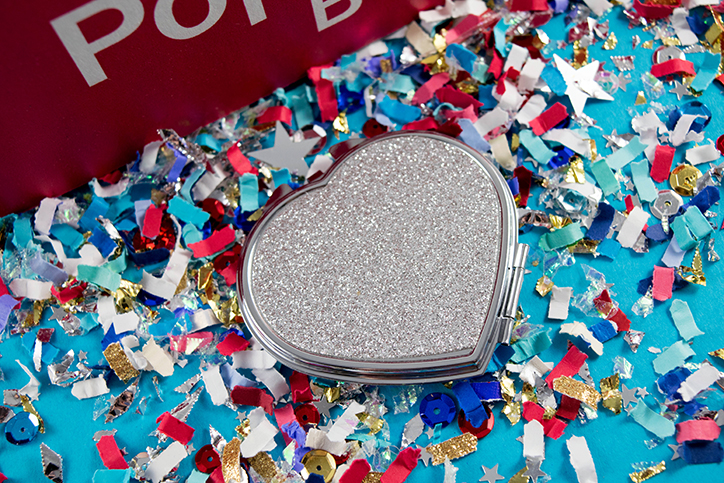 Silver Glitter Mirror Compact
This compact is SO sparkly and SO cute! We love the heart-shaped design and are always in the market for a compact to stash in our bag. You never know when you or a friend will need it.
White LED Flashing Bumpy Ring
This bumpy, crystal-inspired ring is a great thing to wear to a nighttime event. While you're gathered around a campfire making s'mores or at the first dance of the school year, just press down on this ring to light up the night and shine bright.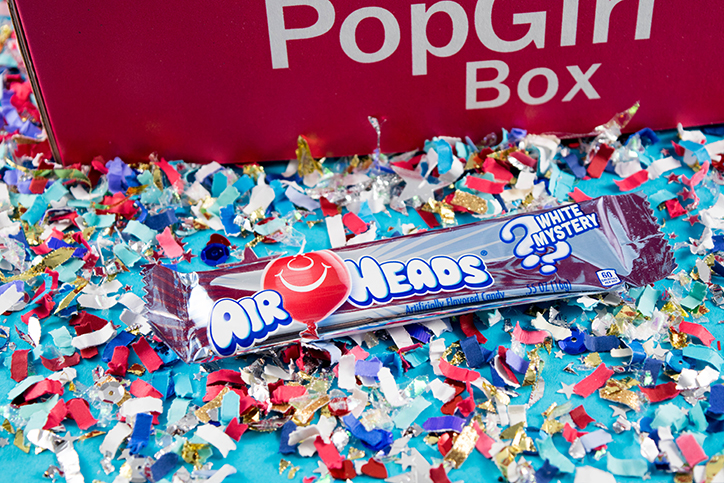 White Mystery Flavor Airhead
Rumor has it that the White Mystery Airhead is a mix of all the flavors combined. Others are convinced that it's a different flavor every time you eat one. Whatever the truth may be, we know for sure that it's one delicious treat.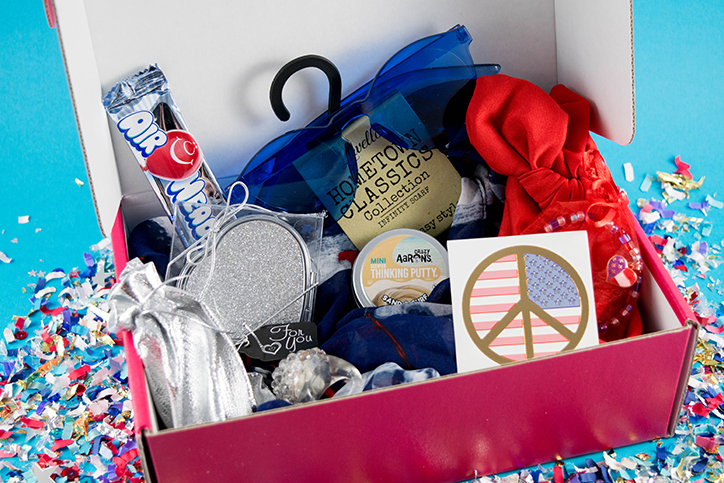 HOW DO I SUBSCRIBE?
– Grab an adult and head to the PopGirl Box website, POPGIRLBOX.COM.
– Use our code YAYOMG when you check out for $5 off your first box!
Cost Per Box: $29.00 + S/H. The boxes ship out monthly, and you can cancel at any time.
What Do You Get?: Each month you'll receive a new box with a new theme. Each box contains 6-8 surprise items worth over $50 in value! According to the website, items can be anything including: "jewelry, hair accessories, beauty products, school supplies, sweet treats, and the latest swag for young girls!"
The August BACK TO SCHOOL box has already sold out, but the September box is on sale now. Be sure to make your purchase before August 25th to lock in your spot for the FAB FALL box. We can't wait to see what's next!
Looking for some style tips? Our lookbooks and style guides will help provide outfit inspiration!