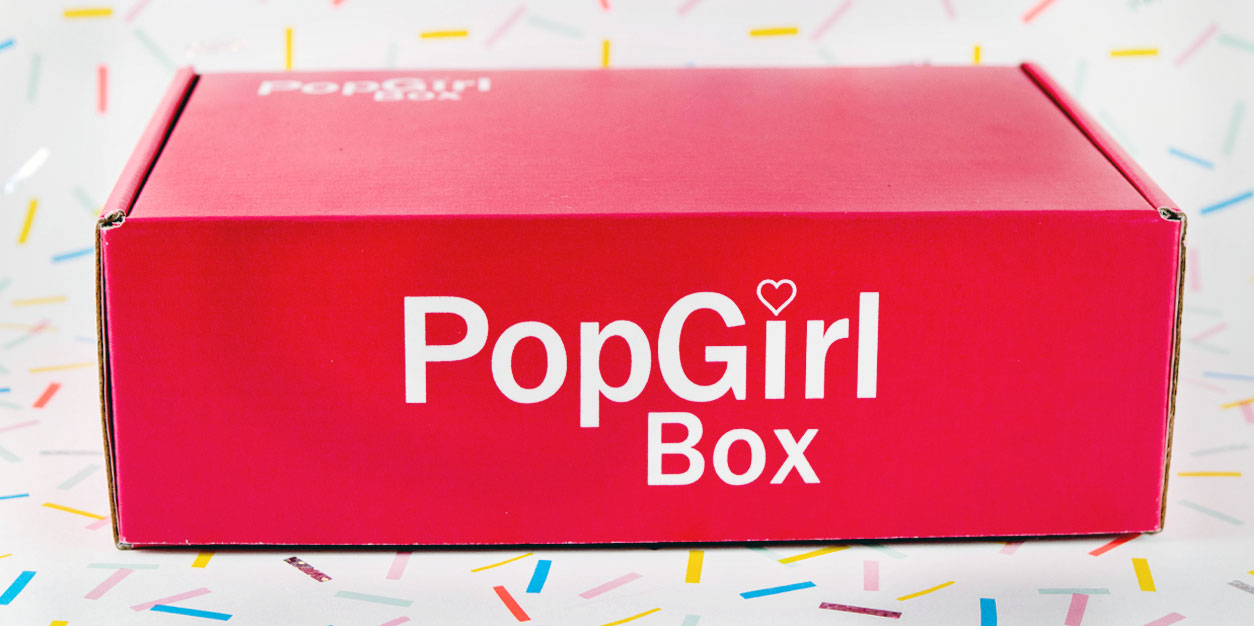 Unbox Holiday Magic with the December PopGirl Box
Note: We received this box for free from PopGirl Box in exchange for a fair and honest review. All opinions are our own; we were under no obligation to give a positive review.
Holiday time is simply magical, and the December PopGirl Box is here to fuel your holiday spirit! The POP HOLIDAY box is filled with everything you need to celebrate the holidays in style, no matter which holiday you celebrate. Most of the items can actually be used or worn all year long, which is something we love about the PopGirl Box. They're always super mindful about selecting super cute products that you'll want to use over and over again.
The items in the POP HOLIDAY box are perfect for a holiday get together, a New Years Eve bash, or just hanging out with your friends on a snowy afternoon. From craft kits to fuzzy scrunchies, this box is overflowing with cute, fun accessories.


Ready to see what was hiding inside this month's box? Keep on reading! Don't forget to scroll all the way to the bottom for our EXCLUSIVE $5 off code!
PopGirl Box Unboxing – December 2018 – Pop Holiday: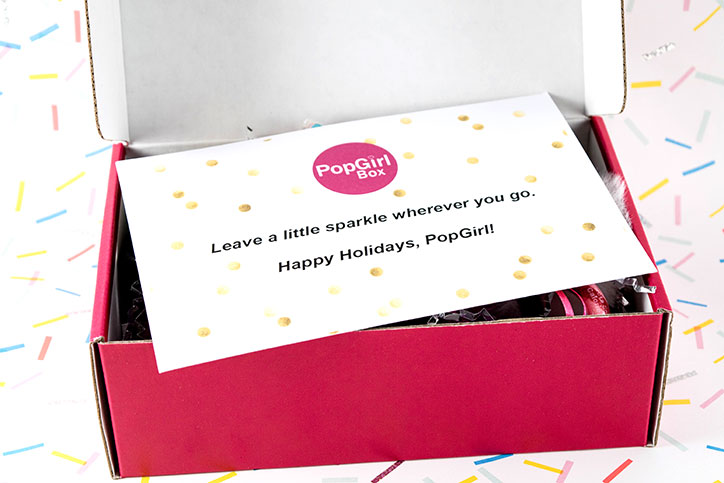 Rather than a quote, the final PopGirl Box of the year has a special message from the PopGirl team and a little extra sparkle. We loved the shimmery gold accents they added this time, it reminded us of New Years Eve confetti!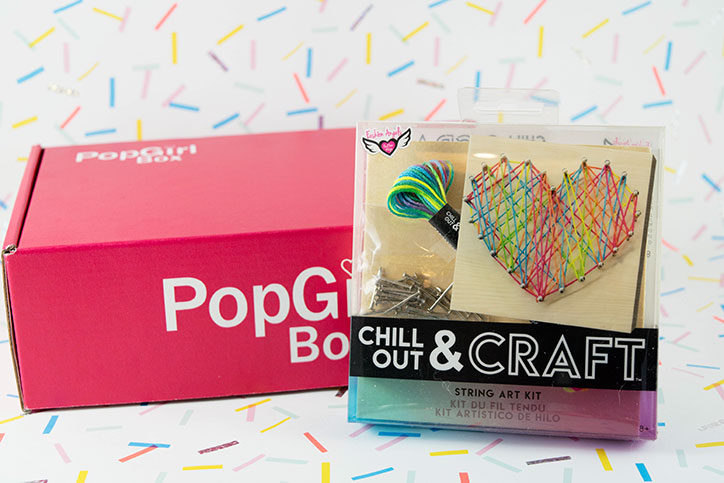 Chill Out & Craft Mini String Art Kit from Fashion Angels:
We love the Chill Out & Craft Kits from Fashion Angels, and the String Art kit is one of our favs! They're tiny craft kits made to help you slow down, zone out, and get your craft on. They're simple enough for the most basic DIY-er, but produce fantastic results. The perfect way to unwind over your holiday break!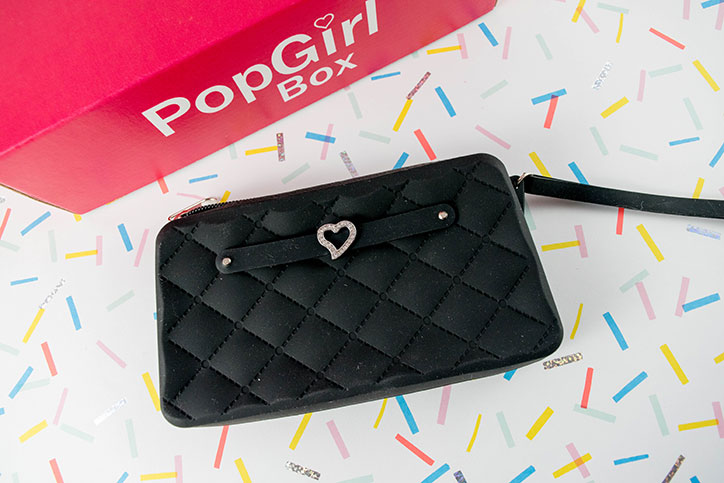 Black Gummy Wristlet with Open Jewel:
This adorable black wristlet is totally chic and makes a great accessory for your New Years Eve party, school dance, or any fancy outing.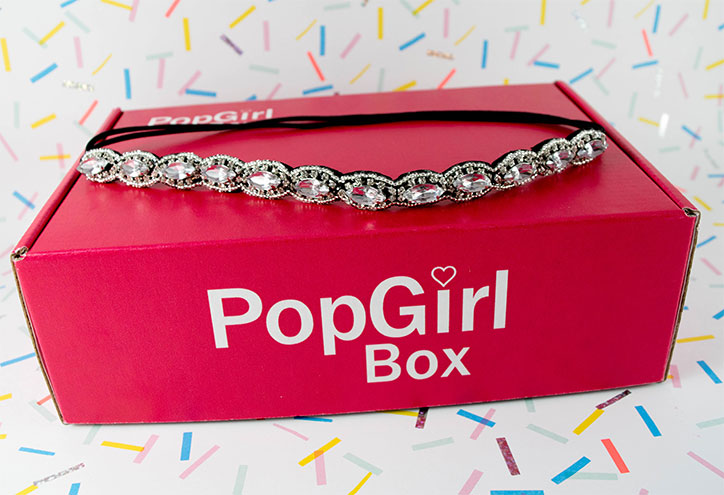 PopGirl Silver Crystal Headband:
Pair this sparkly headband with your new wristlet for a double-punch of fierce and fabulous. Wear to your holiday gathering or just when you need an extra dose of sparkle.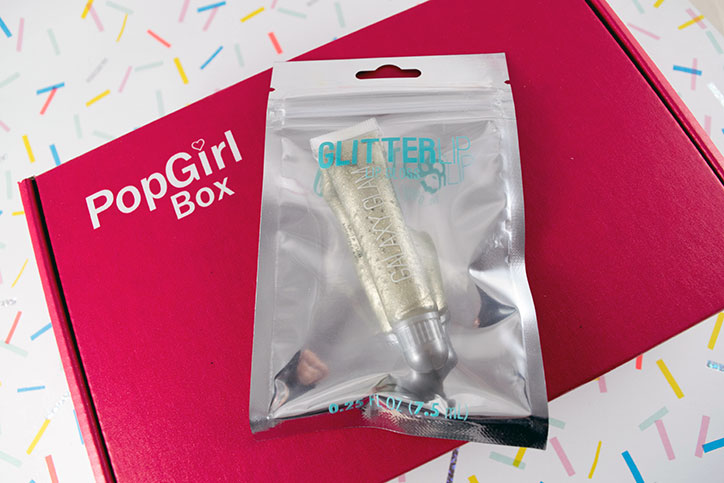 Galaxy Glam Glitter Lip Gloss from Fashion Angels:
This glittery lip gloss is vanilla scented and goes on clear, leaving a lovely trail of shimmery silver glitter behind. Even if you're not into makeup, this is a great lipgloss to add a little shine to your style on a special occasion.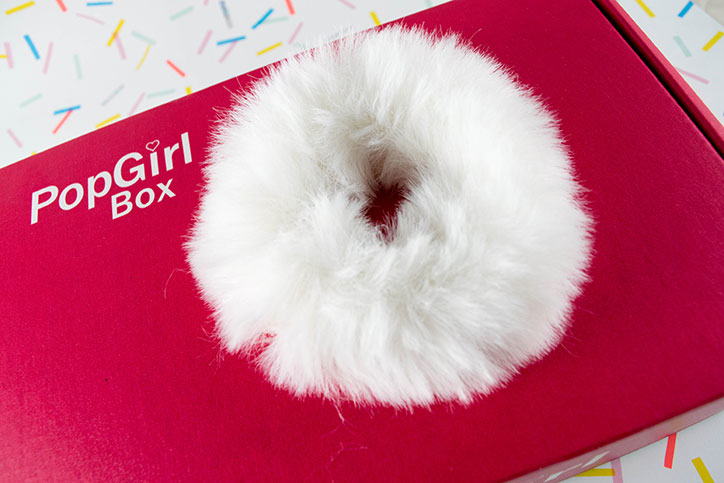 Scented Furry Scrunchie from American Jewel:
This fluffy scrunchie isn't just super cute, it's also cotton candy scented! A great choice for wintery weather – pair it with your best fluffy coat.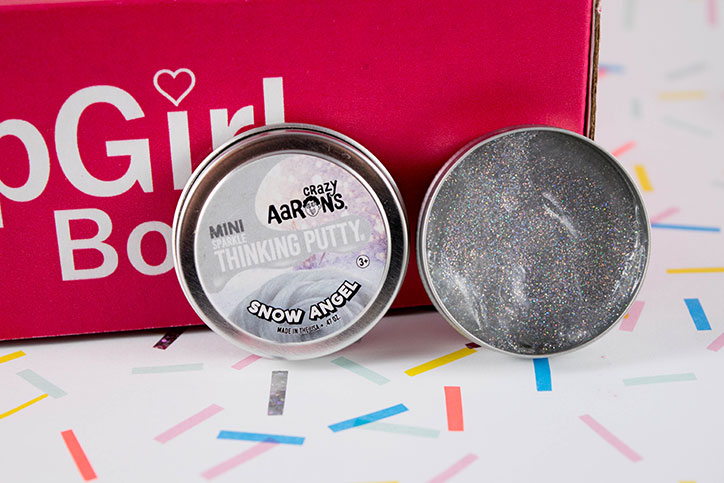 As you squish and pull this putty, your worries will fade away as you watch the glitter twinkle.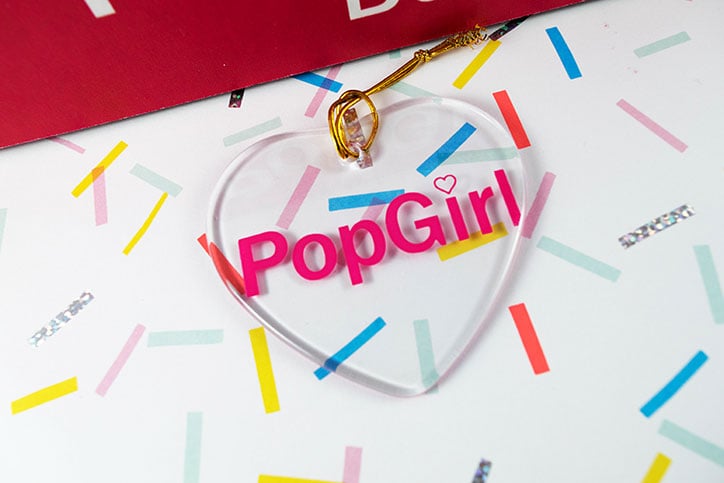 Official PopGirl Sun Catcher Ornament:
Hang this from your window or your Christmas tree and watch it dazzle every time it catches the light. So pretty!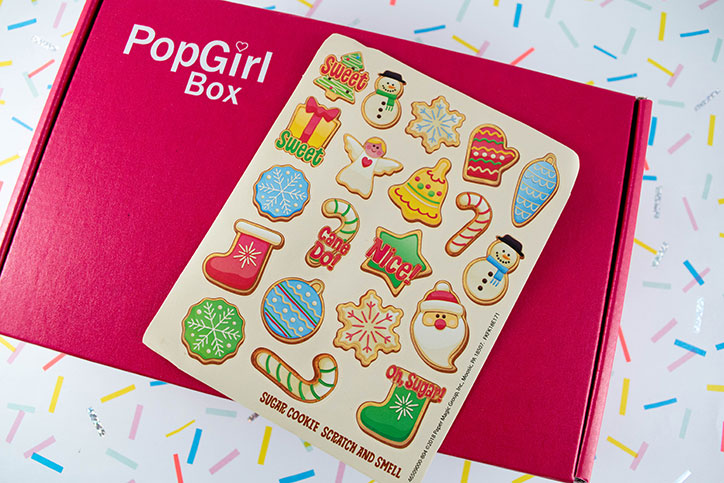 Pop Holiday Scented Sticker Sheet:
Jazz up your holiday cards with these adorable, sugar cookie shaped (and scented) stickers!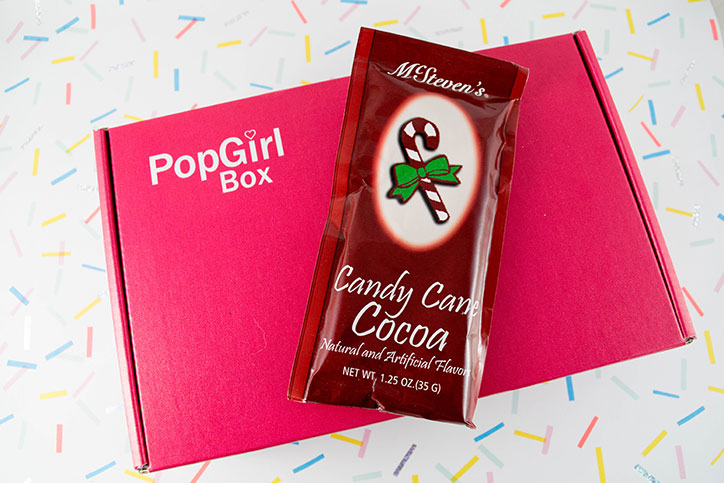 Candy Cane Cocoa Packet:
The only thing better than hot chocolate is peppermint hot chocolate! Don't forget to plop in some mini marshmallows or add some whipped cream to take your cocoa creation to the next level.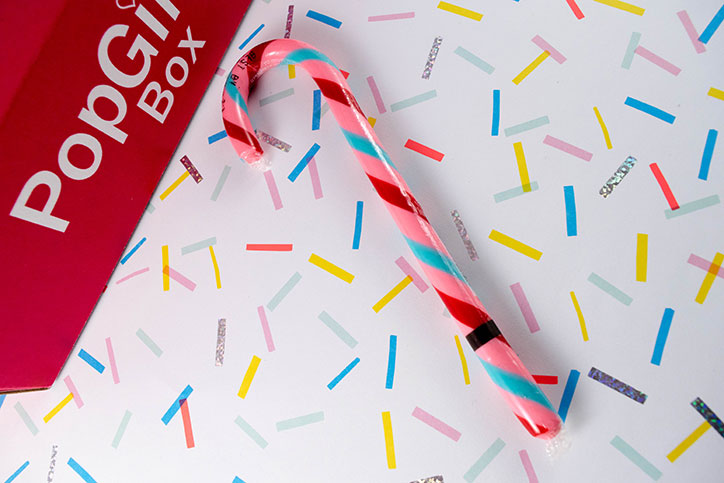 Cotton Candy Flavored Candy Cane:
How can you improve on a candy cane? Make it PINK! It's also cotton candy flavored for an extra boost of awesome.
HOW DO I SUBSCRIBE?: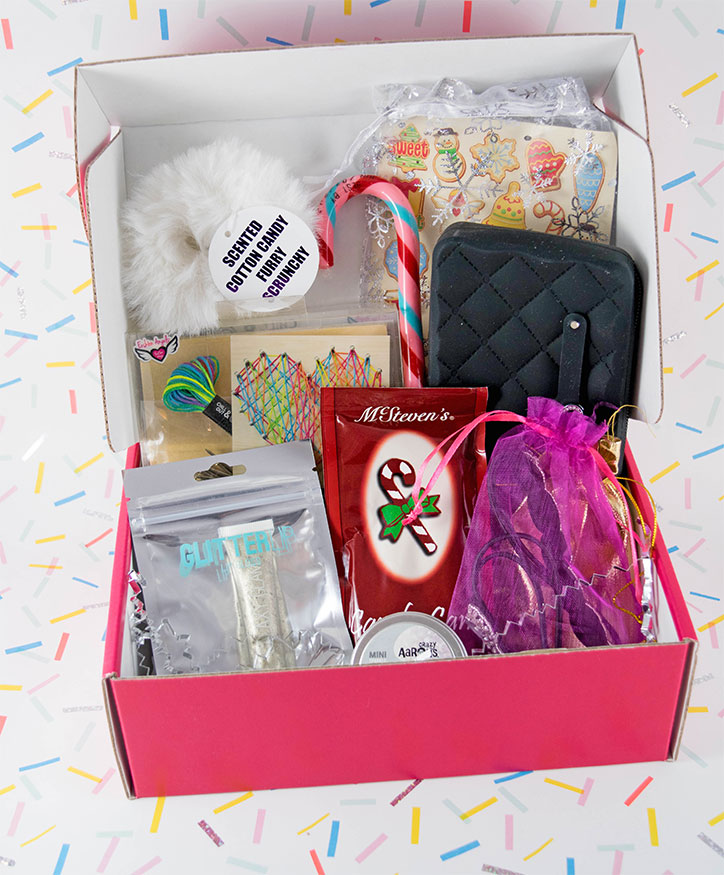 – Grab an adult and head to the PopGirl Box website, POPGIRLBOX.COM.
– Use our code YAYOMG when you check out for $5 off your first box!
Cost Per Box: $29.00 + S/H. The boxes ship out monthly, and you can cancel at any time.
What Do You Get?: Each month you'll receive a new box with a new theme. Each box contains 6-8 surprise items worth over $50 in value! According to the website, items can be anything including: "jewelry, hair accessories, beauty products, school supplies, sweet treats, and the latest swag for young girls!"
The December POP HOLIDAY box has already sold out, but the January MAGICAL NEW YEAR box is on sale now. Be sure to use the code YAYOMG to receive $5 off your first box!
Want to see all the PopGirl Boxes you missed this year? Click here! We unboxed them all!