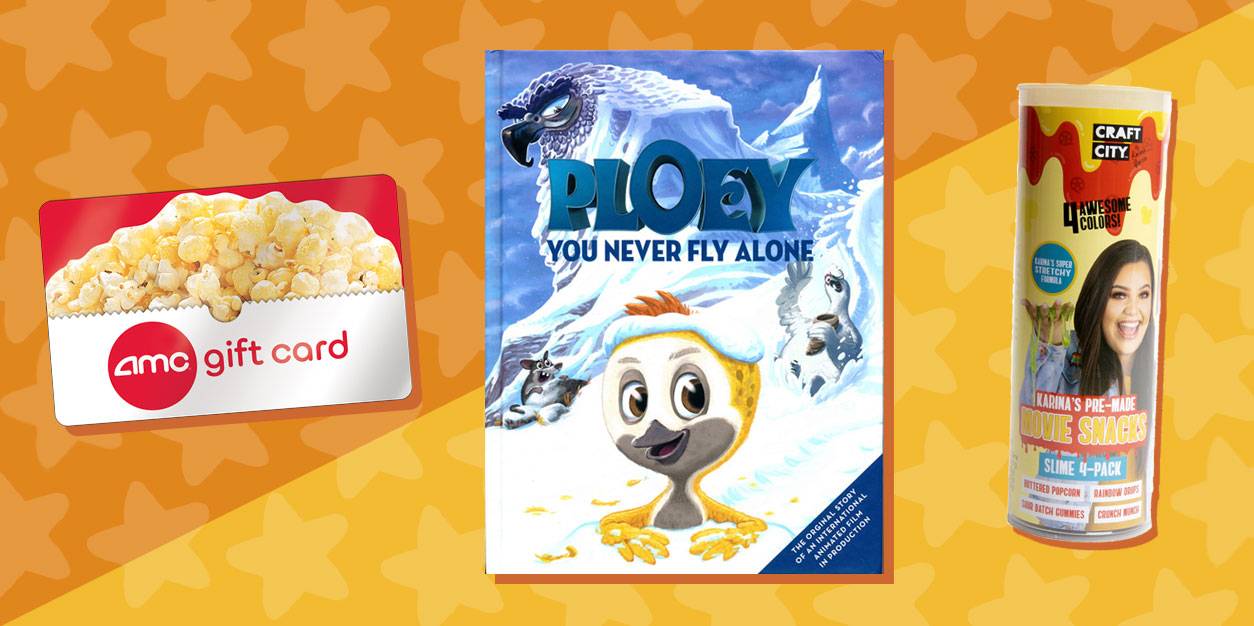 Plan an Epic Movie Night with this PLOEY Prize Pack Giveaway
NOTE: The prize for this PLOEY Prize Pack giveaway is provided by VivaKids. All opinions are our own.
PLOEY: You Never Fly Alone is an adorable new animated film about a plover chick who hasn't learned to fly when his family leaves to migrate in the Fall. Left behind, he'll need to survive vicious foes and make unlikely friends in order to make it through the Arctic winter so he can reunite with his family when they return in the Spring. Ploey will also need to overcome his biggest obstacle – learning to fly!
To celebrate the film's recent release on DirecTV, we've teamed up with VivaKids to help you plan the perfect movie night with a PLOEY Prize Pack! One lucky winner will receive a $25 AMC Gift Card, a 4-Pack of Movie Snack themed Craft City slime, and a PLOEY storybook.
Check out the trailer for PLOEY and then scroll down to enter for your chance to win this awesome prize pack!
PLOEY Prize Pack Giveaway: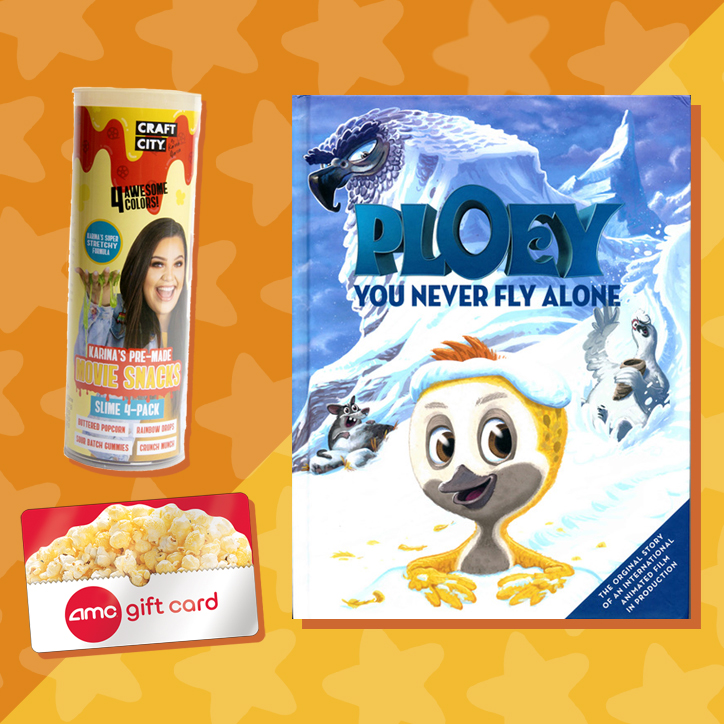 WHAT DO I WIN?:
ONE lucky winner will receive a Ploey Prize Pack! The prize pack includes:
– ONE (1) $25 AMC Gift Card
– ONE (1) 4-Pack of Craft City Movie Snack Slime
– ONE (1) copy of the Ploey: You Never Fly Alone Book
*Prizes generously provided by VivaKids
HOW DO I ENTER?:
Grab a parent or guardian and have them fill out the form below by April 17, 2019 at 11:59pm ET.
Giveaway runs from 4/03/19 at 03:00 pm ET through 4/17/19 at 11:59 pm. Open to US residents ONLY. Be sure to read the fully detailed rules HERE before entering.
THIS GIVEAWAY HAS ENDED AND THE WINNER HAS BEEN CONTACTED.
*You must be 18 or older to enter. Please, only ONE entry per person. If selected as a winner, we will provide your parent/guardian with an affidavit to confirm that you are a valid winner who has permission to win. They will be REQUIRED to sign and return the affidavit to YAYOMG! to claim your prize. Prizes will not be mailed out without signed parental consent.
Want to win even more amazing prizes? Check out our FOCUSED Prize Pack Giveaway!