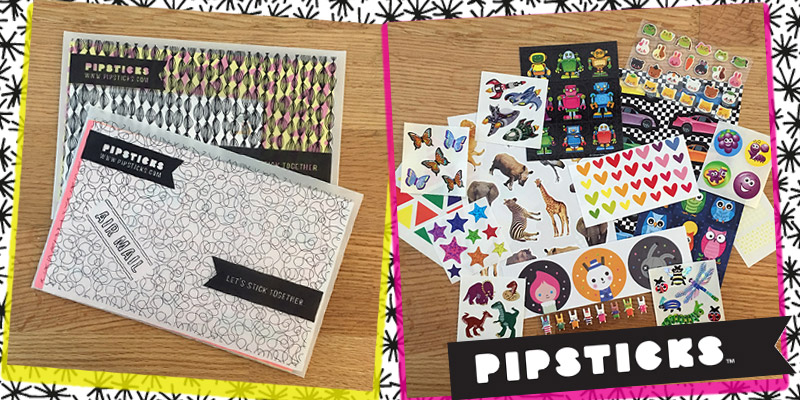 Pipsticks is the Sticker Club You've Been Dreaming Of
Is there anything better than getting a sticker? Whether you earned it for a good grade or being brave at the dentist, getting a sticker is pretty much the greatest feeling ever. Even going to the store to pick out a pack of awesome stickers of your favorite animals or characters to add to your sticker book or use on an art project is always so much fun! Let's face it – stickers are just the best. Fortunately for us sticker lovers, there's an awesome Sticker Club called Pipsticks that was created by people who love stickers just as much as we do!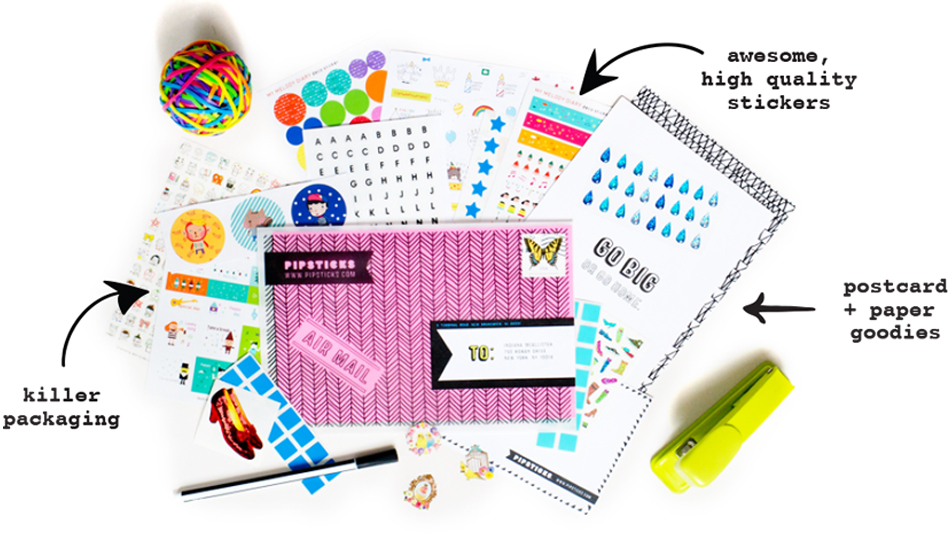 So what is Pipsticks, exactly? It's a sticker subscription service that started back in 2014. Kind of like Nerd Block Jr. sends you fun toys/nerd stuff each month and Foodstirs sends you ingredients to whip up a tasty treat, each month, you'll receive an envelope crammed with completely awesome stickers! There are two types of subscriptions, the "Kids Club" and the "Pro Club", and each are broken down into two levels – Classic and Petite. We ordered one of each so that we could show you guys what Pipsticks is all about!

Isn't the packaging so cool? Finding that in our mailbox was definitely exciting, especially since we're so used to our subscriptions coming in giant boxes. This felt so much more personal, like getting a letter from a friend! Here's what was inside:

The image above shows off what we got in our "Kids Club Classic" envelope. This subscription is $14.95/month and it comes with 15+ sheets of stickers, a pre-stamped postcard, and 4 sheets of craft paper. As you can see, our envelope was filled with everything from butterflies to dinosaurs to robots to hearts. There were even scratch and sniff and sparklys mixed in! Whether you want to just fill up your sticker book or stick them to your phone case, there's something in here for everyone. There's more than enough to go around if you want to share with your friends or siblings – all in all its a really solid mix of themes and a TON of stickers.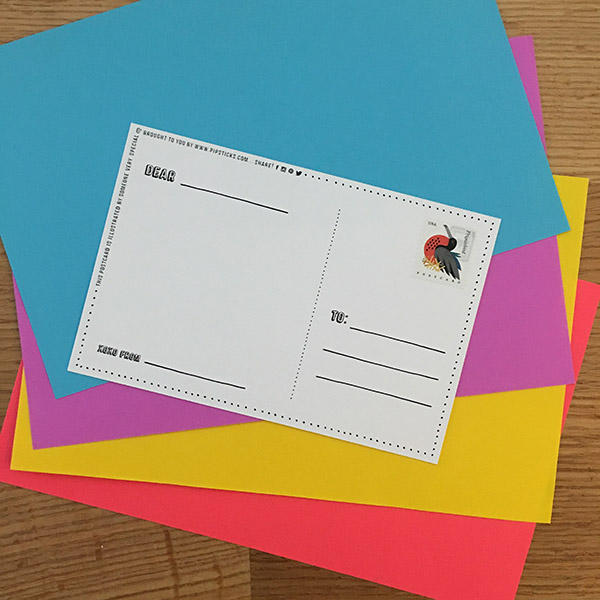 The colorful craft paper can be used to place your stickers on, make fun cards, or do whatever else you can dream up! We're already excited to get our next envelope in the mail next month! The "Kids Club Petite" envelope also comes monthly, but it's a little cheaper at $9.95. It comes with 7+ sheets of stickers and 2 pieces of craft paper, which is still a really great mix of stuff. Who's ever complained about getting 7 sheets of stickers? No one, that's who.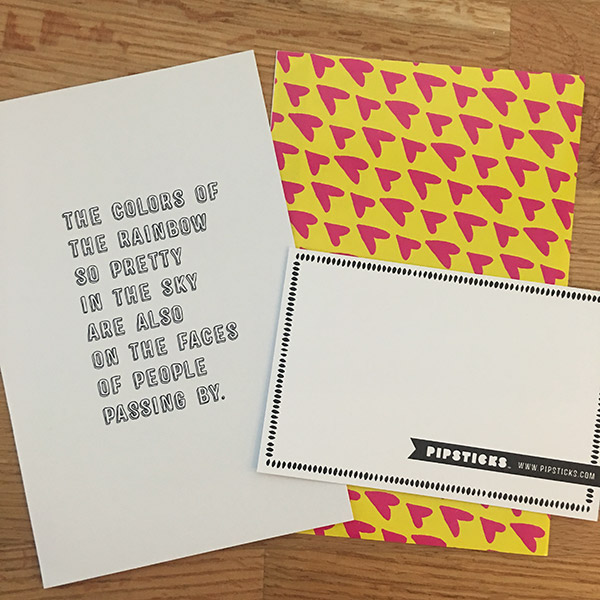 Now onto the "Pro Club Classic". It's also $14.95/month and comes with 15+ sticker sheets and a postcard, but instead of the craft paper, you get a fancy quote card instead to help inspire your creativity. The quote cards look awesome hanging on the fridge or taped inside your locker. You also get a mini newsletter which reminded us of a 'zine, because we're old. The very first envelope you receive is all fan-favorite stickers from past months to get you started (that's what you can see in our pics). The "Pro Club Petite" is $9.95/month and comes with 7+ sticker sheets and a mini quote card.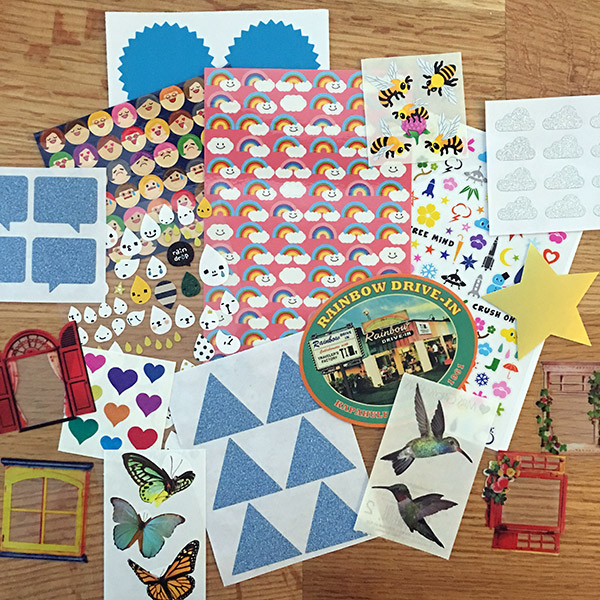 So what's the difference between the Pro and Kids Clubs? The themes of the stickers and the sizes, mostly. As you can see above, the "Pro Club" stickers focus a little more heavily on crafting/scrapbooking style stickers and there's also a lot of stickers from Asia (the cool sticker capital of the universe).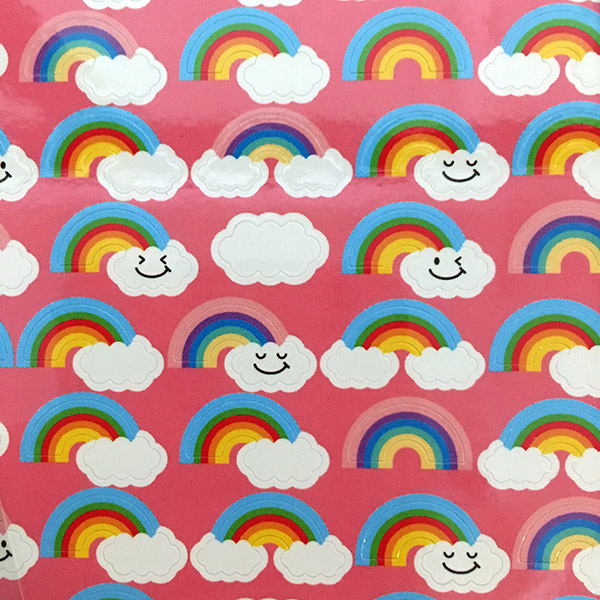 We loved the idea of a sticker club so much that we reached out to Maureen Vasquez, the awesome lady who started Pipsticks, so we could tell her how she's basically our hero for starting such an awesome business (you know how we feel about the whole girl power thing!). We quickly discovered that she's super nice and she helped provide us with lots of helpful info for our post.
She told us that her 10-16 year old nieces love the Pro Club stickers, but we personally liked the Kids Club stickers best. It's really more about your taste and what you'll use the stickers for than the age range (unless you're buying it for a really little kid who'd have an easier time with the larger stickers in the Kids Club sets). If you're into stuff like animals and stars and smiley faces, you'll probably prefer the Kids Club. If you're more into using your stickers for crafts or decorating your planner, you might be more into the "Pro Club."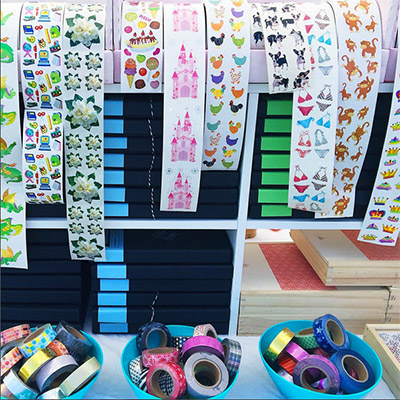 We also learned that Maureen has a background in design (hence why everything from the website to the envelopes to the newsletter look so darn awesome) and the rest of the Pipsticks team spend day in and day out hunting down sticker makers all over the world to make sure your envelope is jam-packed with the very best stickers each month. She has a lifelong love for stickers that she eventually shared with her 4 kids and turned into a business, so don't ever let anyone tell you that you can't turn your passions into a job. With a little (lots) of hard work, it's totally possible!
To get in on the Pipsticks action, head on over to www.pipsticks.com to sign up. Even if you can't get a subscription, you can still get in on the action by following Pipsticks on Instagram (@lovepipsticks). They're constantly snapping pics from the Pipsticks Studio that give a behind the scenes look at some of the stickers you might get in future envelopes, fun ways to use your stickers, and lots of other awesome stuff – it's basically a sticker lovers dream!