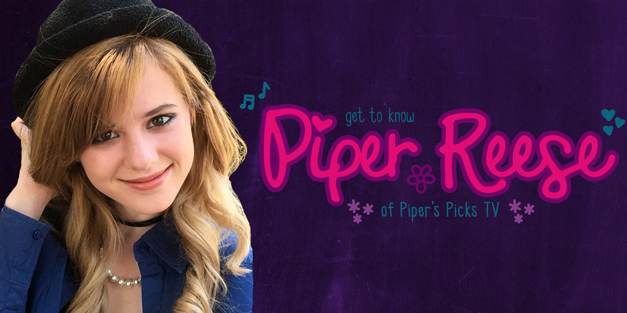 Get to Know Piper Reese of Piper's Picks TV
Piper Reese is often referred to as the Princess of the Press, and for good reason. She is one of the most iconic celebrity interviewers out there! Piper started her tween-friendly celebrity focused YouTube Channel, Piper's Picks TV, way back in 2007 when she was just 7 years old. Since then, Piper has been to tons of red carpet premieres and conducted hundreds of interviews with recognizable stars across music, film, and TV.

Piper has met and chatted with everyone from girls on the rise like Peyton Elizabeth Lee, JoJo Siwa, and Madisyn Shipman to huge celebs like Steve Carell, Selena Gomez, and Ariana Grande.
Despite being one of the youngest, Piper is often one of the most recognized members of the press at the events she attends. In addition to her interviews, Piper loves to share advice, cover songs, and other fun videos with her viewers.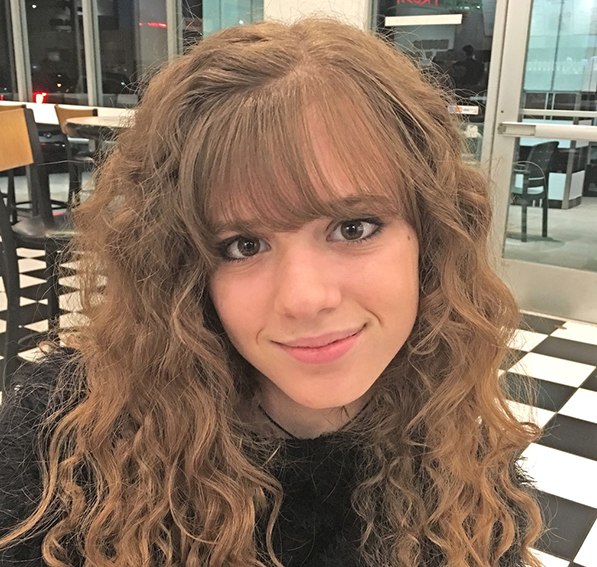 We've been following Piper since the very beginning and she's one of the most dedicated and hard working girls we've ever seen. We've always been impressed by her passion, professionalism, and bubby personality, which is why we were simply dying to chat with her.
Keep on reading to see what Piper had to say when we put her in the spotlight and asked her about her work on Piper's Picks, her future plans, and her life in general.
Get to Know Piper Reese of Piper's Picks TV: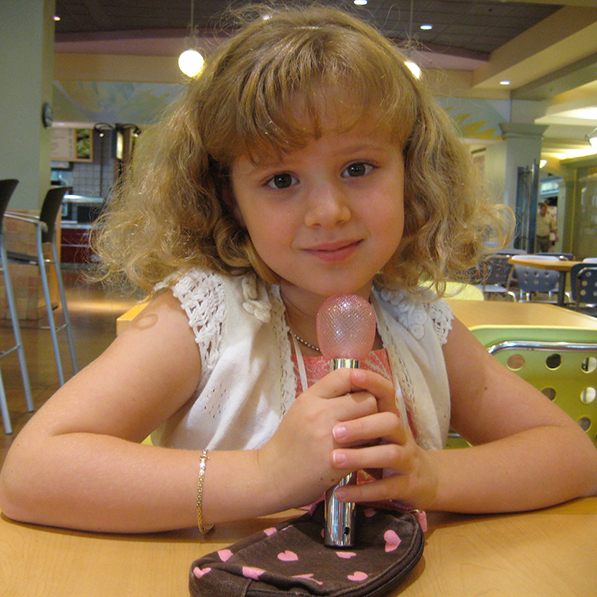 YAYOMG!: You started doing Piper's Picks when you were just 7 years old. How have both you and your show changed over the years?
PIPER REESE: While growing up doing the show, one of my biggest changes was making my appearance on Piper's Picks more my personality and less of a presentational approach as I got older and went slightly less super-energetic from when I was 7. Being more myself on camera has changed the flow of the show slightly from how it was when I was younger.
YAYOMG!: You've met and chatted with literally hundreds of celebrities both young and old. Who's your favorite person you've ever interviewed?
PIPER: I've gotten this question a few times and It's so hard to pick a favorite person to interview. One of my favorites would definitely be Idina Menzel because I got to sing with her, which was SO awesome! :))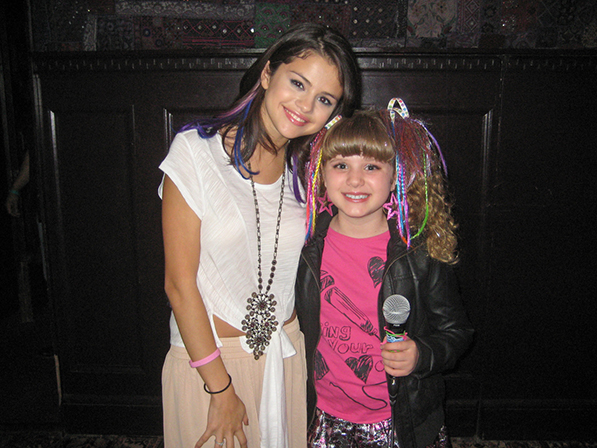 YAYOMG!: Have you ever had a total fangirl moment?
PIPER: YES. Haha…I don't show it much because I try to stay professional, but when I met Selena Gomez in my head I was like "Oh My God, it's Alex Russo!"
YAYOMG!: Can you dish a little on your process? How do you prepare for a big event or interview/what goes on behind the scenes of your show?
PIPER: On longer interviews I'll research a good amount about the person so I have multiple things to ask about. With red carpets, I look up some of the people listed so I have an idea of what they've done, but I prefer to choose questions on the spot. My best questions can sometimes just be a quick, natural reaction to an answer. Also, a lot of my preparation will be hair/makeup focused (haha). I think it's really important to spend the time to look the way you want to represent yourself when you're filming something that will likely be on the internet forever. And I've definitely had some bad hair and skin days where I gotta spend a few hours on it LOL.
YAYOMG!: Whenever we catch you on Instagram or YouTube, it seems like you're working on something cool or headed somewhere new. How do you balance your work life with school and just being a regular teenager?
PIPER: Haha! Yeah, it's a lot. It's insanely difficult to have time for things, so I try to go week by week. If you saw my room you wouldn't think so, but I AM pretty organized. I try to plan my week out so I can try to make time for as many things as possible. Sometimes it's worth it to pull an all-nighter with school work after a carpet so you can have time with your friends later. There's a lot of hours in a day, so a lot more can be planned than most people usually realize.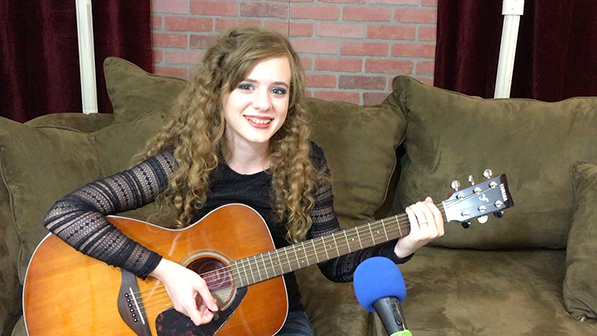 YAYOMG!: Speaking of which, what do you like to do for fun?
PIPER: Guitar is my secret life, LOL. Whenever I have free time, I'm usually writing a new song on guitar or playing an old one. I also love hanging out with my friends more than anything. The best is when I'm with my friends AND we're playing guitar ;-). Music is the key to staying sane in the world! Haha!
YAYOMG!: Outside of your work on Piper's Picks, do you have any other big goals or dreams you hope to pursue?
PIPER: Yes, definitely. Like I said, music is a big thing for me. Continuing writing songs is one of my favorite things and definitely a dream of mine to be making songs that come from how I really feel and stuff. Acting is another big thing. I love getting into playing a really great character. Musical theatre's pretty up there too. I also love psychology, specifically for teenagers. A clothing line is also something I'd love to create. As you can see, my problem isn't not knowing what to do, it's wanting to do too many things haha.
YAYOMG!: On your YouTube Channel you also give advice and InsPIPERation to your viewers about everything from bullying to friendship and even Starbucks hacks. What's the best piece of advice anyone has ever shared with YOU?
PIPER: Wow! I really love that question. It's more of a reoccurring message from a few of my friends kind of meaning to "stop caring about everyone else's opinions and focus on how you feel about yourself." I think this is really important because you need to be happy with who you are more than everyone else does. If you change yourself to make someone else happy, and one day they're not in your life anymore, then what do you have left? I think it's really important to check in with yourself and remember to make sure you're happy with your morals, goals, and personality in general.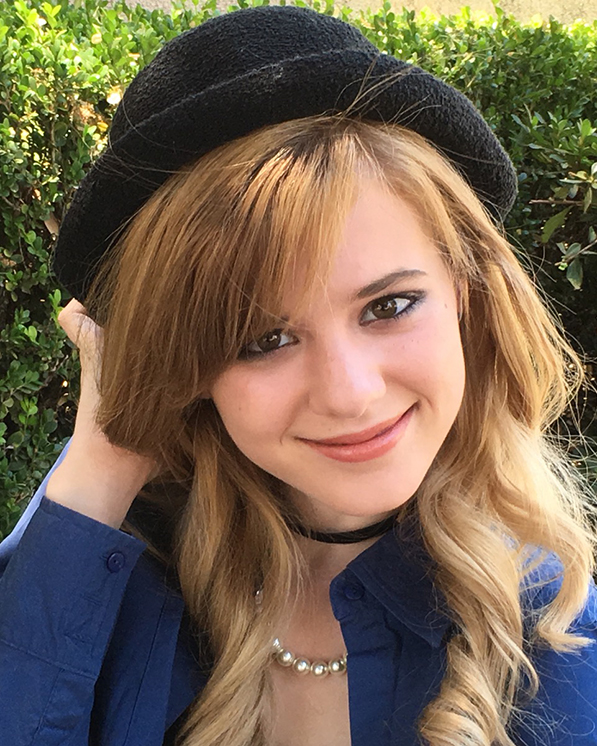 YAYOMG!: What are 5 things your fans might not know about you?
PIPER: Hmmm…I'm pretty open for the most part, but things people might not know are…
1) I love coffee and tea so much that I'd trade any and all food to just live off them hahaha.
2) One of my guitars is named "JD" which stands for both Jason Dean from Heathers as well as Jack Dawson from Titanic. The other one is "Billie" which is for Billie Joe Armstrong (Green Day) and Billy from Scream.
3) I LOVE alternative rock music AND fashion!
4) Candles are amazing and I currently have 7 out in my room right now.
5) I almost always wear Vanilla Bean Noel from Bath and Body Works.

Piper is proof that if you dream it, you can do it! Keep up with Piper's interviews on her YouTube channel and her always PiPeRiFic Insta Stories about her life, travels, and events she's attending.
Think Piper is inspiring? Check out these 10 Incredible Girls and Women Who'll Totally Inspire You!