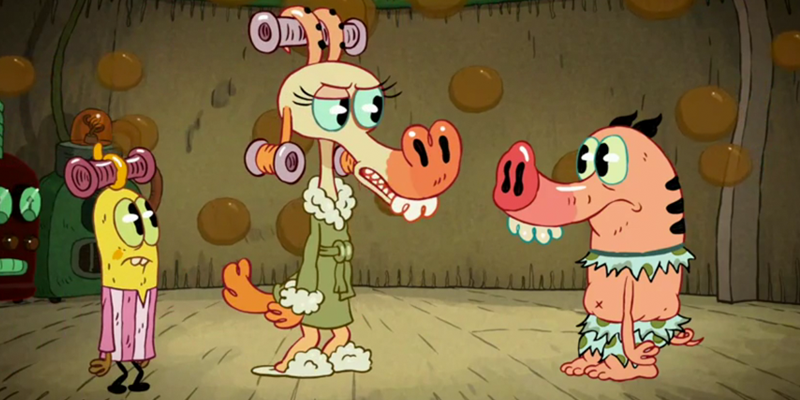 First Look: Pig Goat Banana Cricket
The very first clip of the new Nick show "Pig Goat Banana Cricket" is finally here! It's gloriously weird and in line with old school Nickelodeon in terms of design and sheer ridiculousness. Take a look at the first clip here.
The first episode is just a month away! It will air on July 18th and it's called "Fudge-pocalypse". Pig, Goat, Banana, and Cricket are four friends and roommates living in a treehouse in Boopelite City. The city is filled with lots of other animals, fruits, robots, sea creatures, and is surrounded by forests, oceans, and anything else you can dream up! "Pig Goat Banana Chicken" will follow the wacky adventures of these four best friends and in total Nick fashion, make you laugh harder than you've ever laughed before. The show creators are focused on making this little cartoon as funny as humanly possible!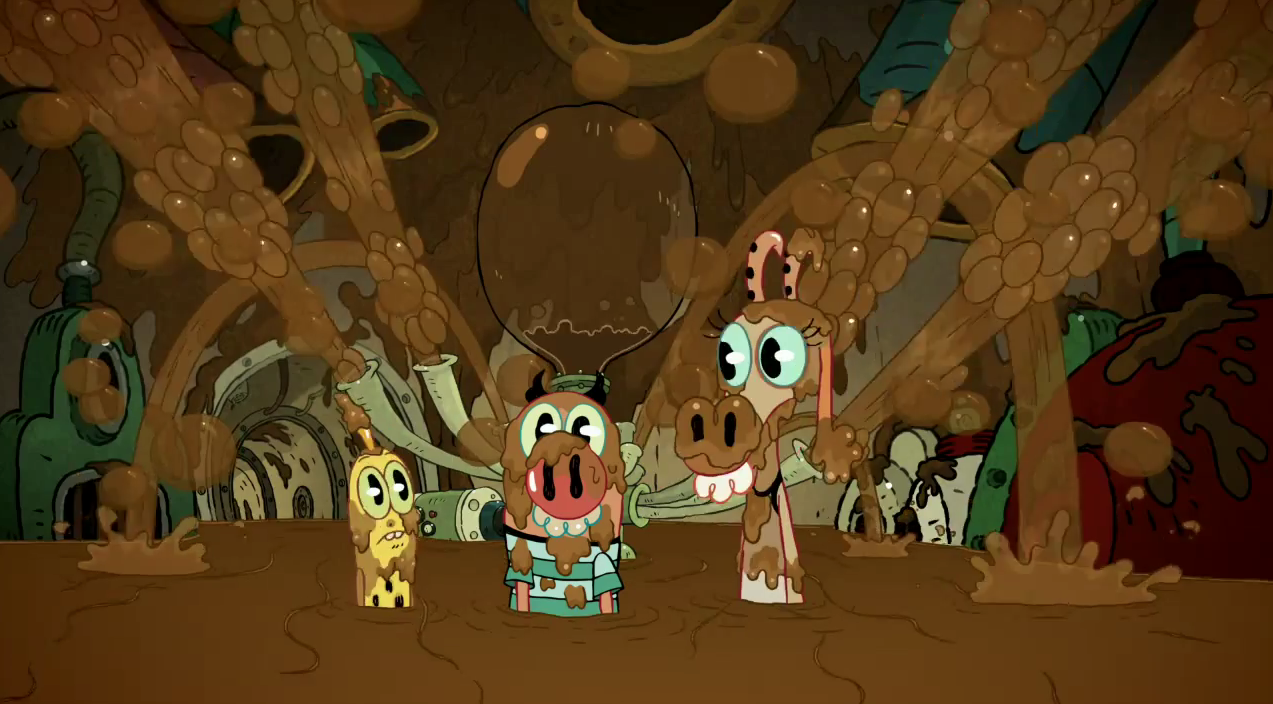 In "Fudge-pocalypse", Goat wishes for a bubble made of fudge. Cricket, being a genius inventor, with the help of Pig, get to work on trying to bring Goat's dream to life. The result is a totally out of control fudge bubble machine that ends up covering the world in gooey fudge bubbles. The four friends have to band together to survive the Fudge-pocalypse!
Sounds like "Pig Goat Banana Cricket" is gonna be full of imagination and wacky adventures. We can't wait to see it!