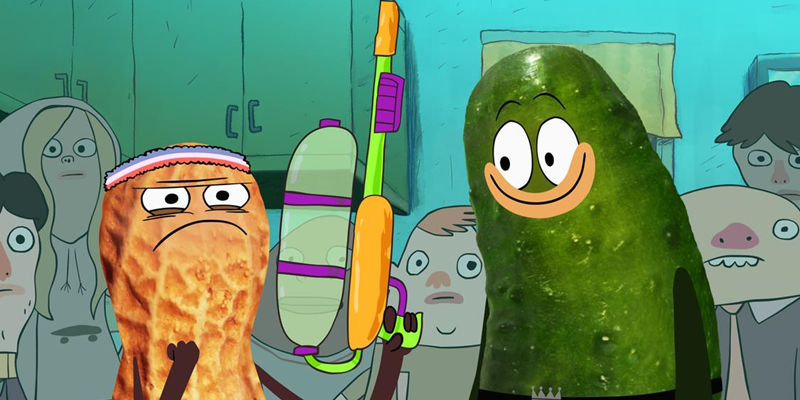 Pickle & Peanut
Pickle and Peanut are a wacky best friend duo living in Reno, NV who love to ride sharks, battle monsters, and are the stars of the newest Disney XD cartoon – Pickle & Peanut! It is Pickle and Peanut's life goal to break the mold and be anything but ordinary and get the most out of their senior year of high school.
Pickle is your usual teenager. His emotions are always getting the best of him and he doesn't quite know where he fits into the big, big world. He's always happy to help out his BFF Peanut when he has a new, crazy plan – although he usually makes things worse. He finds joy in things like brushing a pony's mane and smashing a laptop with a hammer. Pickle definitely has ALL the feels. All of them.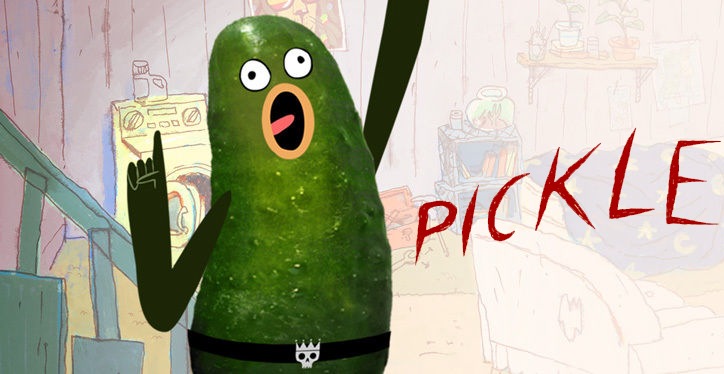 Peanut is slightly smarter, and much less emotional one of the bunch. He's very optimistic and always strives to do his best, even if his ideas aren't always the most well through through. He's a very in the moment kind of guy and doesn't always see the big picture until it's too late. Peanut always stands up for what's right (although sometimes he's wrong) and is a loyal friend to Pickle.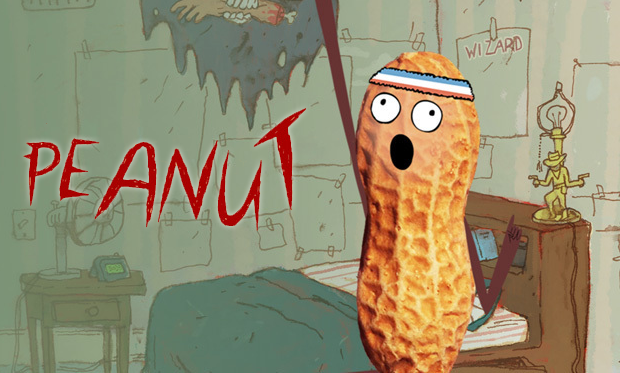 Here's a few of the other wacky characters you'll meet on Pickle & Peanut, including Champion Horse – who, yes, is an attractive horse who is literally good at everything from sports to saving orphans!


Think you're hooked now? Just wait til you check out the Pickle & Peanut show open! You'll be reciting the theme song rap for days!
Sharks, swords, yogurt, kicks, fries, smartphones, hot tubs, YEAH!
You can join Pickle and Peanut on their wacky misadventures starting September 7th on Disney XD, and you can get the episodes a week early on the WATCH Disney XD apps beginning September 1st!