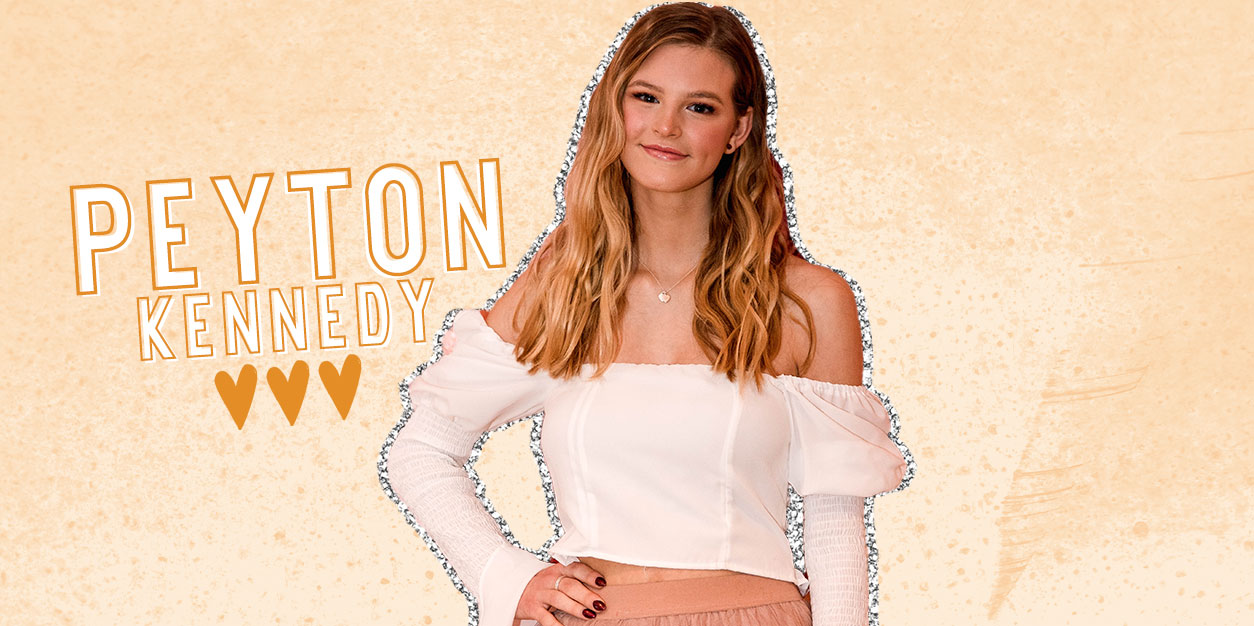 Peyton Kennedy on her Proudest Moment and her Sweet 16
From Everything Sucks to Grey's Anatomy, actress Peyton Kennedy is known for taking on roles that represent complex girls with important stories to share. She knows first hand what it's like to be a teen girl in today's world, and how much it means to her fans to see their shared challenges and experiences represented on screen.
Peyton's passion doesn't stop at the roles she takes on. She recently teamed up with The Trevor Project for her Sweet Sixteen party, celebrating her birthday surrounded by friends and educating others about this important cause.
We caught up with Peyton Kennedy about how she's celebrating her 16th year, her biggest dream for the future, and how playing Kate Messner on Everything Sucks changed her life.
Get to Know Peyton Kennedy: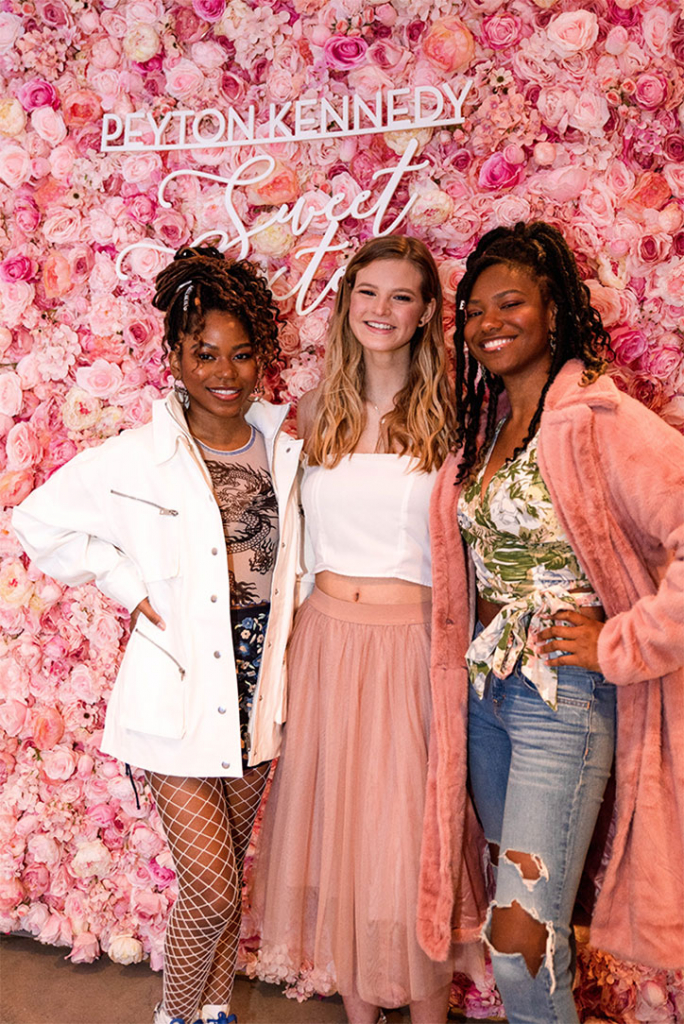 You recently celebrated your 16th birthday! What are you looking forward to most this year?

PEYTON KENNEDY: I've been looking forward to turning 16 in 2020 since I was like five! This year, I'm looking forward to working on lots of new and exciting projects, spending time with my friends, and maintaining my GPA as I enter my senior year of high school!
You teamed up with The Trevor Project for your birthday party. Tell us a little bit about this collaboration and why this cause so close to your heart.

PEYTON: Playing Kate Messner, who is struggling with her sexuality in high school in the 90s, on my Netflix series Everything Sucks and interacting with the fans of the show really changed my life. I received so many DMs from teens saying that they felt alone or hated or suicidal because of who they are or who they love or how their family treated them.

The Trevor Project is there for these teens, a lifeline truly, and I wanted to support them as they support teens.
What are three things you're obsessed with at the moment?

PEYTON: Literally every song by Wallows, any Glossier Balm Dotcom, and my new high-rise boot cut jeans!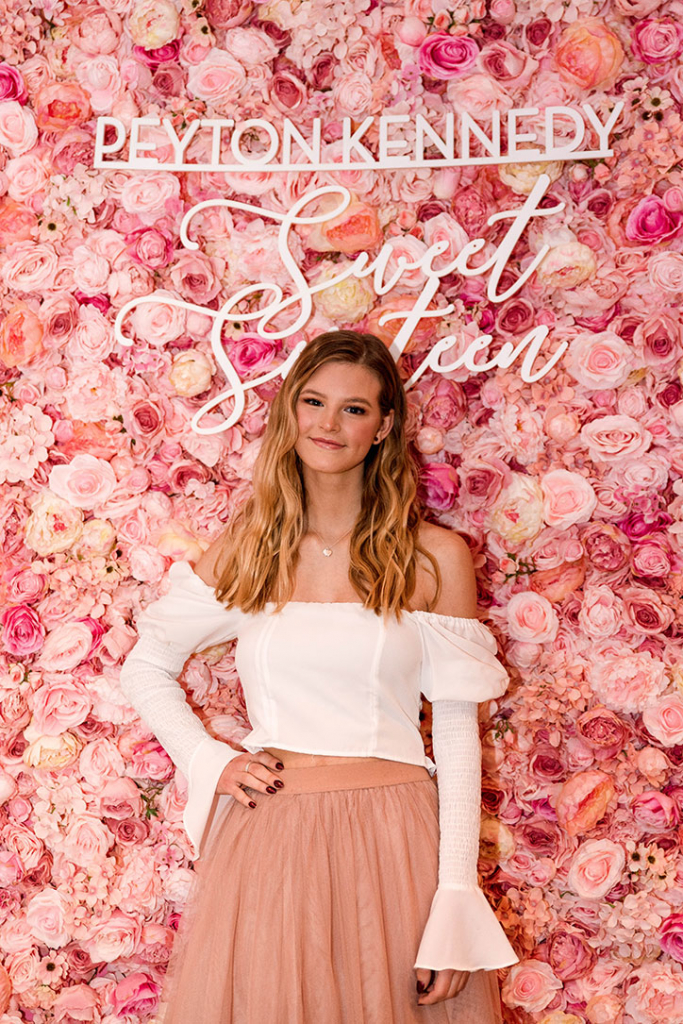 How did you first discover your love of acting?

PEYTON: When I was six years old, I was reading the Harry Potter books at the same time as I was watching the movies. I realized that actors get to take the words off the page and transform them into a media that people can watch, and from that moment I fell in love with that concept and realized it was what I wanted to do for the rest of my life.
What are you most proud of in your career so far?

PEYTON: I'm really proud of all my projects, but I'm most proud of Everything Sucks. I believed that Kate Messner could be an important character for people to see on their screens, but I didn't realize the full extent of the impact she had on people until after the show had aired when I received messages from people around the world telling me exactly how much the show and my performance had impacted them.

As an actor, you want to touch lives with your work, so this part really confirmed that I'm doing what I'm meant to be doing.
In both Everything Sucks and Grey's Anatomy, you've played characters with such significant stories to tell. How have you connected with these characters, and what have you learned from them?

PEYTON: Regardless of how different these two characters seem, in the end, they're both teen girls dealing with their circumstances. As a teen girl myself, I connected to each of them by having empathy for their struggles and feeling happiness for their successes. Both characters also learn it's beneficial to have a support system, family or close friends, and I can definitely relate to that.
Who do you turn to when you need inspiration and advice?

PEYTON: I'm very grateful to have family and friends who have always been very supportive and there for me, so I always turn to them when I need help, motivation and advice.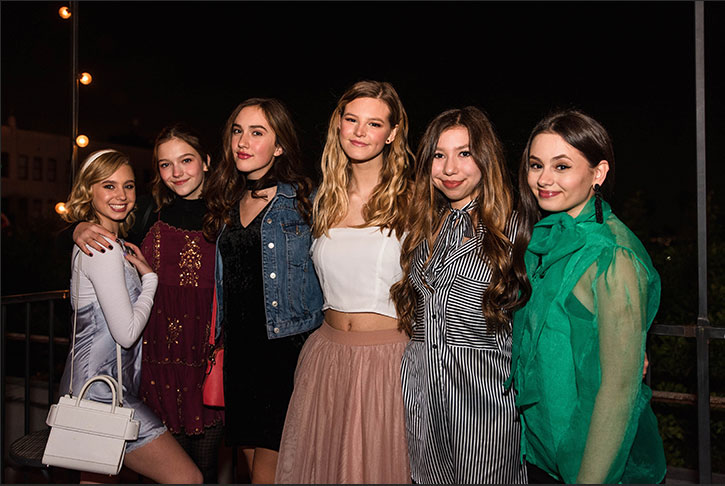 What is your biggest dream for the future?

PEYTON: Honestly, to be able to use my platform as a successful actress to advocate for causes I believe in and try to make the world a better, more accepting place. Like this charity fundraiser for The Trevor Project!
Do you have any advice you'd like to share with your fans?

PEYTON: Stay true to yourself. Choose kindness. Talk to someone if you're struggling.
If you enjoyed getting to know Peyton Kennedy, check out our interview with YouTuber and singer-songwriter Annie Rose for inspiration on living authentically and being true to yourself!