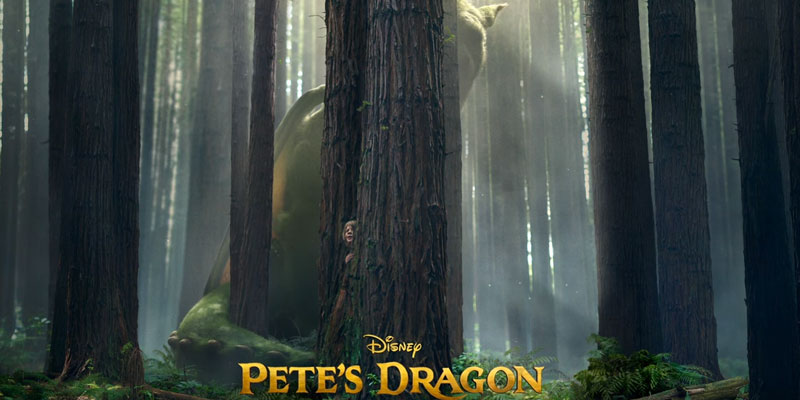 WATCH: Pete's Dragon Teaser Trailer
This Summer, Disney is taking us back into the magical world of yet another classic Disney film, Pete's Dragon. The first teaser trailer dropped last night, and even though it's a short little peek into what will likely be a wonderful reimagining of the classic, it's still got us super excited. Check it out.
Despite the fact that there really isn't much dragon in the teaser, we should see much more of Elliott (that's his name) in the film. The story follows Pete, a 10 year old orphan with a mysterious past, who says he lives in the woods with a dragon. For years, an old wood carver named Mr. Meacham shared tales of a fierce dragon who lived deep in the woods of the Pacific Northwest. Children always delighted in these tales, but most believed them to be nothing more than an old man telling stories.
When Grace, Mr. Meacham's daughter, and the local forest ranger meets Pete, she discovers that her father's stories may actually be much more than just stories – they might just be true! Once she learns more about Pete and the fact that this little boy has been living in the woods for 6 years, Grace is determined to solve the mystery of Pete's past and the truth about his special dragon friend.
It's looking to be a thrilling adventure, and the perfect summer movie, told in the way that only Disney knows how. There's also a wonderful animated motion poster for the movie as well:
If you're as intrigued about the mystery of Pete and Elliott as we are, you'll be happy to know that Pete's Dragon hits theaters on August 12th, 2016 in 3D.