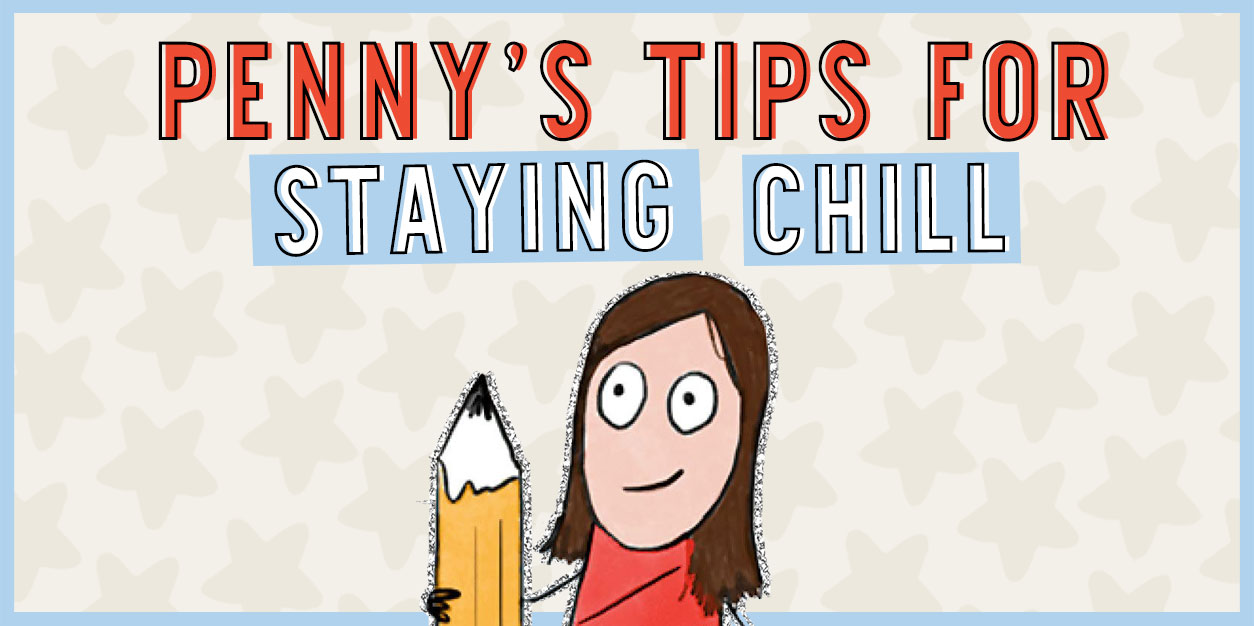 Penny Draws Her Tips for Staying Chill in This EXCLUSIVE Penny Draws a Best Friend Minicomic
In need of a relatable new read? Get to know Penny Lowry, the most relatable fifth grader you'll ever meet!
In Penny Draws a Best Friend by Sara Shepard, Penny is starting fifth grade, and so far, there's a lot to worry about. She's always been kinda anxious, with a million little worries swirling through her head. But Penny never thought she'd have to worry about her BFF, Violet, who, up until now, was always by her side. After a summer apart, things are totally awkward between them, and Penny isn't quite sure why, what she did, or how she can fix things. On top of a new school year, fart-scented cubbies, and drama with her bestie, it seems like her mom is keeping a major secret, and Penny is struggling to handle it all.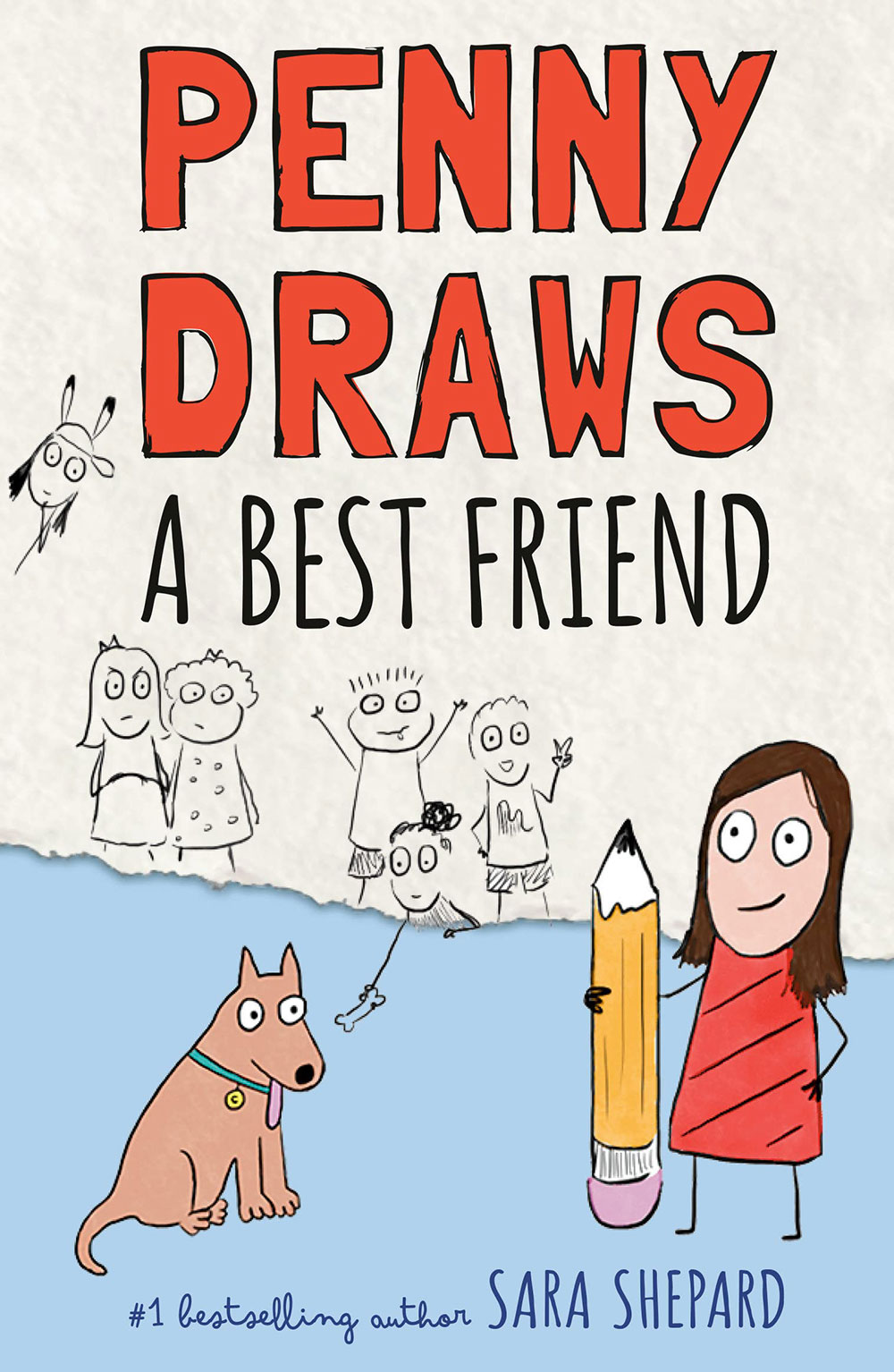 A humorous, heartfelt, highly illustrated new middle grade series about friendship, feelings, and finding your people, from #1 New York Times bestselling author Sara Shepard.
Why does the cubby room always smell like farts? Who etched the words "I Am Bug Man" inside my desk? Why is Mom suddenly acting like she has a secret?
Nobody said starting fifth grade would be easy, and Penny Lowry's anxiety means a million questions are always spinning through her thoughts. Luckily she's got a lot to look forward to, like her favorite after-school activity, Art Club, and seeing her best friend Violet again after spending the whole summer apart.
The thing is, Violet has been acting weird ever since she got back. She never wants to hang out anymore, says Art Club is for babies, and spends all her time with Riley, the meanest girl in school. Did Penny do something wrong? And if she did, can she undo it?
In this hilariously sweet introduction to a lovable kid still figuring out how to manage her anxiety, the author of the #1 bestselling Pretty Little Liars series gets to the heart of how to let go of the friends who aren't right for you . . . and how to make room for the ones who are.
Penny Draws a Best Friend
AUTHORS: Sara Shepard
PUBLISHER: G.P. Putnam's Sons Books for Young Readers
DATE: May 16, 2023
Penny Draws a Best Friend is a fast-paced, illustrated read that's perfect for stashing in your beach bag or bringing along to summer camp. This new series highlights the silliest and toughest parts of being a kid, and we know you'll love getting know Penny through all of her doodled adventures as she navigates her worries and struggles dealing with mean girls, starting a new school year, and finding where she fits.
If you've ever felt like you're stuck in a worry tornado, you're in luck! Penny is sharing some of her tips for dealing with anxiety and staying chill in an EXCLUSIVE minicomic by author Sara Shepard!
Penny Draws a Best Friend Minicomic: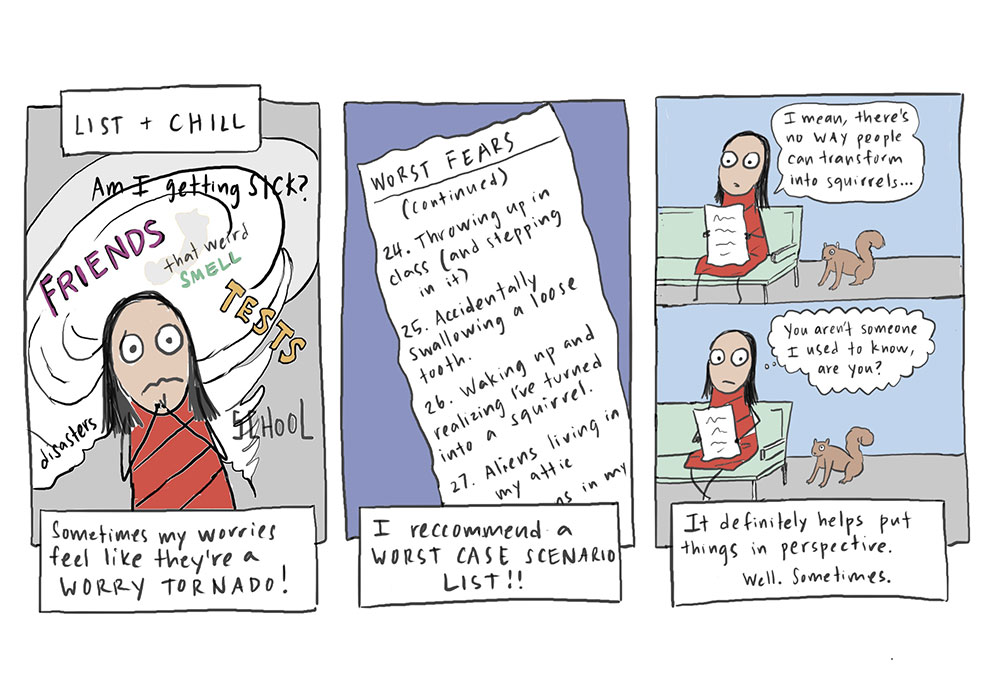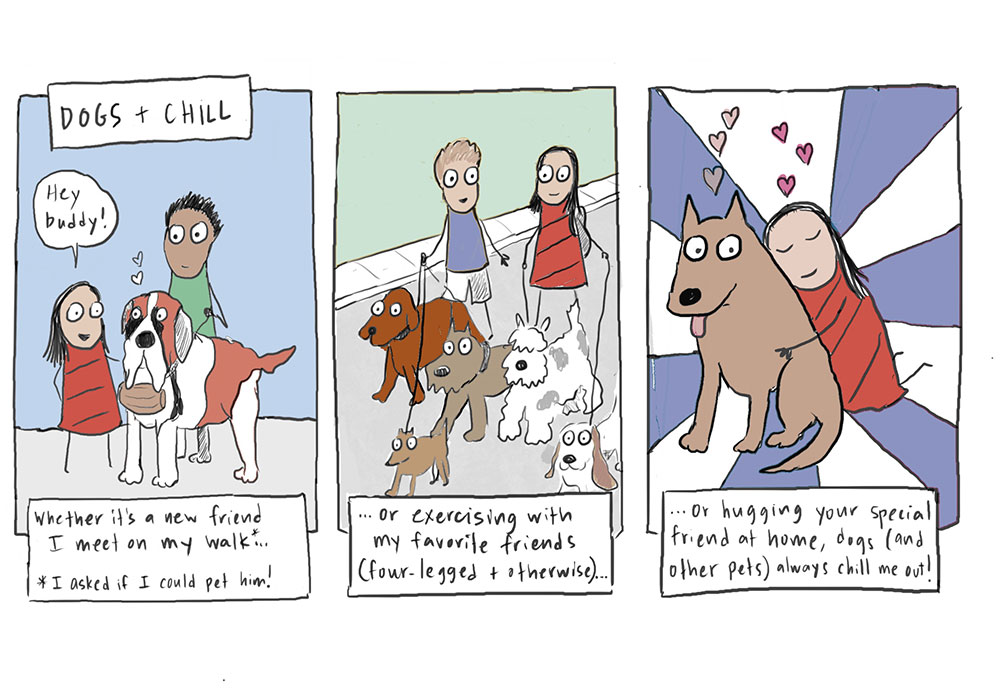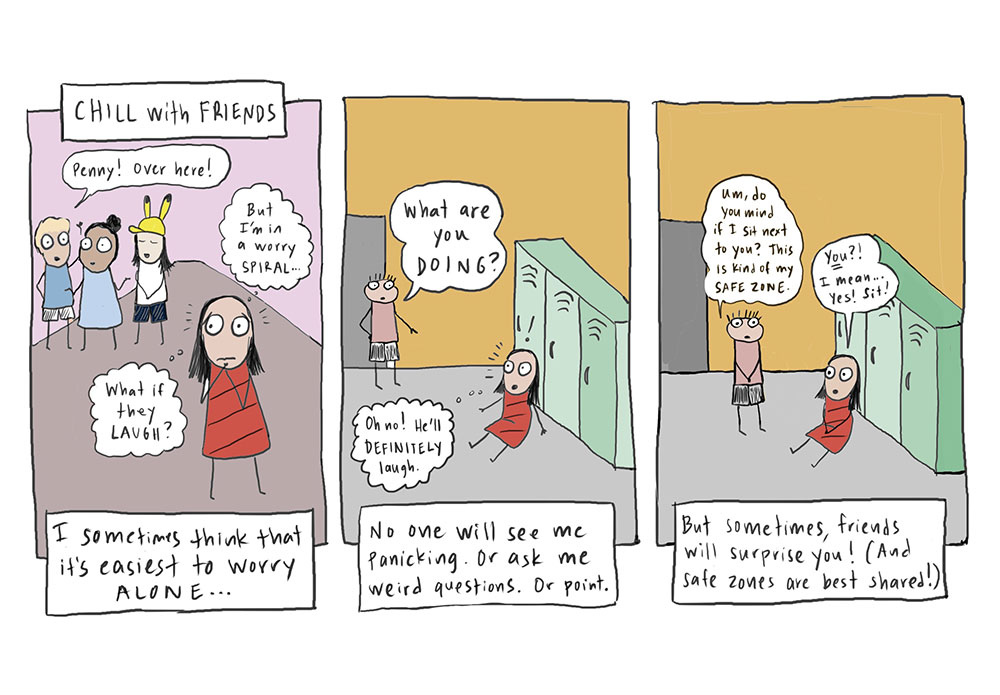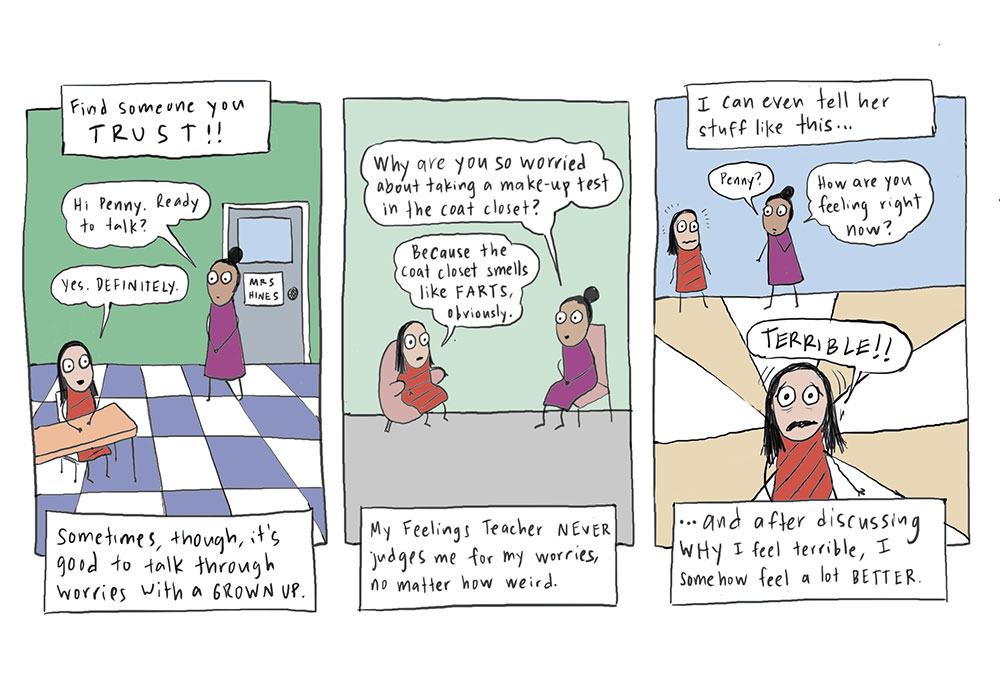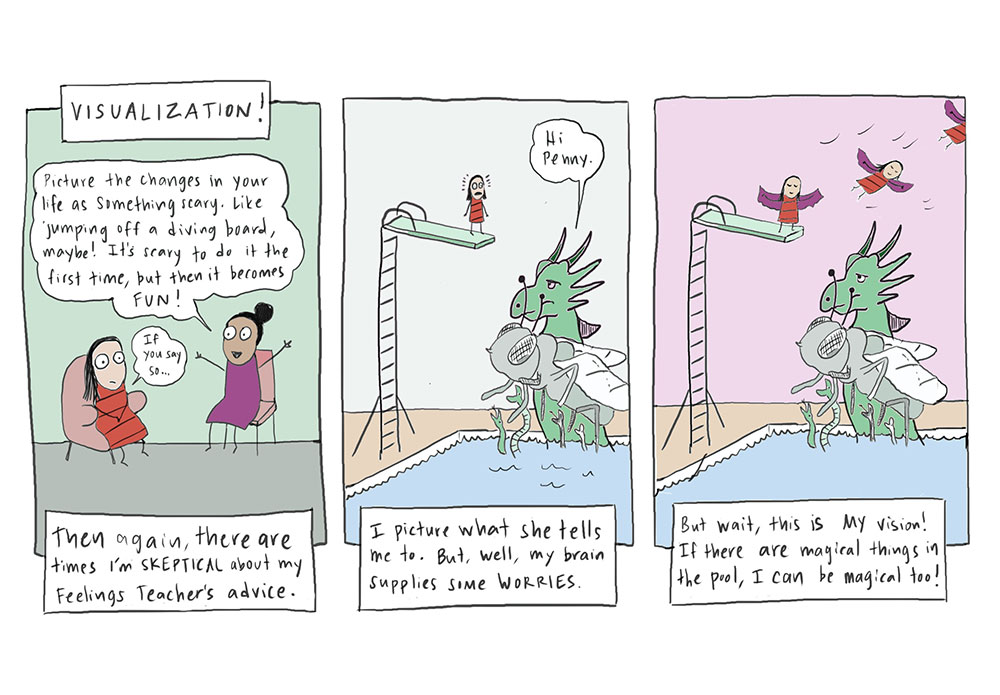 HEART BOOKS? YOU'LL LOVE THESE POSTS:
✨QUIZ TIME: What makes you great? Take our quiz inspired by Absolutely, Positively Natty to find out!
💖BOOKISH DREAMS: Get to know Annabelle Chang, a teen girl who transformed her love of books into her own YA bookshop!
✨FIERCE READS: Meet fierce girls with main character energy in our FIERCELY FICTIONAL series!