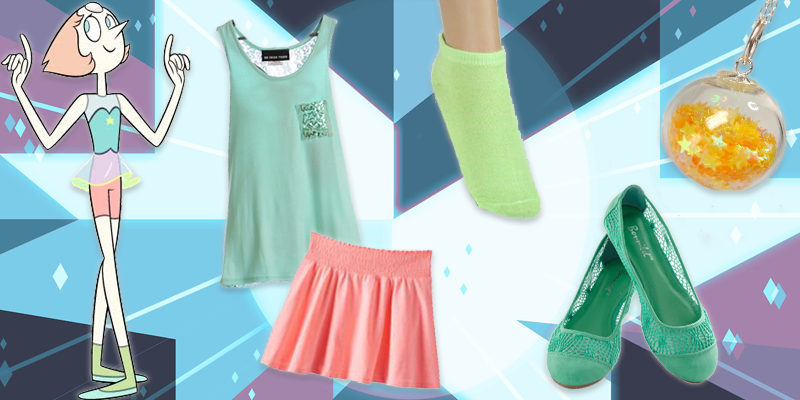 Crystal Gems Style – Pearl Outfit
The Crystal Gems from Steven Universe are some of the raddest chicks (and dude!) in the entire universe. They fight to protect the Earth, they love pizza and video games, and they've got really unique style! Each of the Crystal Gems have a style that suits their personality, so we thought it would be fun to try and wear their outfits in real life. Pearl is very smart and motherly – her choice of light colors and simple style really suits her. It's a great look for summer, which is why we've decided to show you how to get Pearl's style first! Here's how you can rock a Pearl Outfit of your own for your everyday adventures!
Pearl's top is just a simple teal tank. You can can dress it up by rocking a lacy tank or dress it down by just wearing your favorite graphic tee. We've picked a bunch of different teal tops that'd be perfect for any Pearl outfit!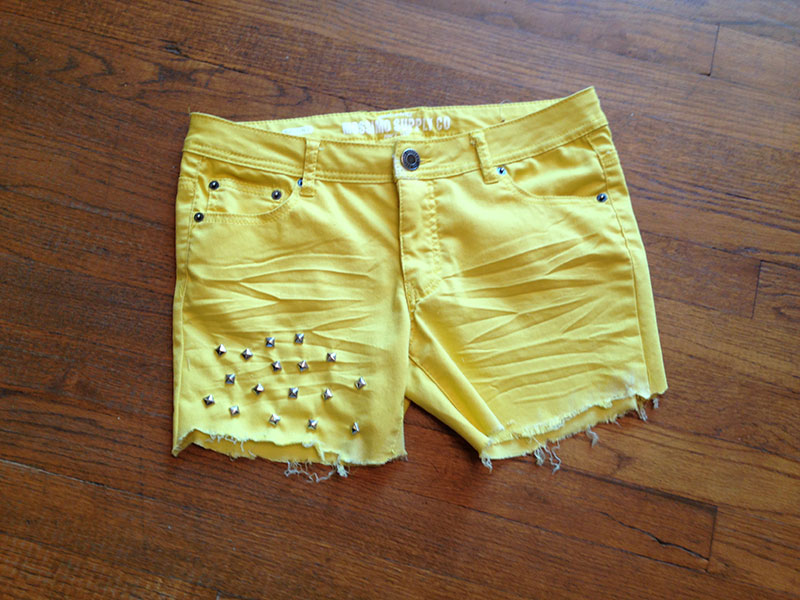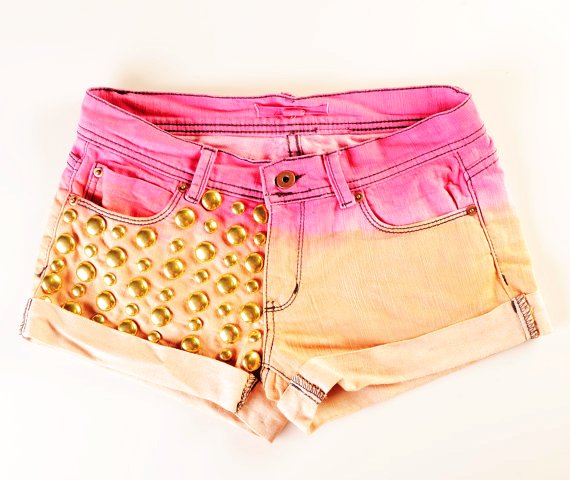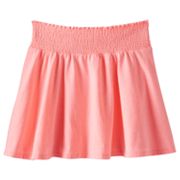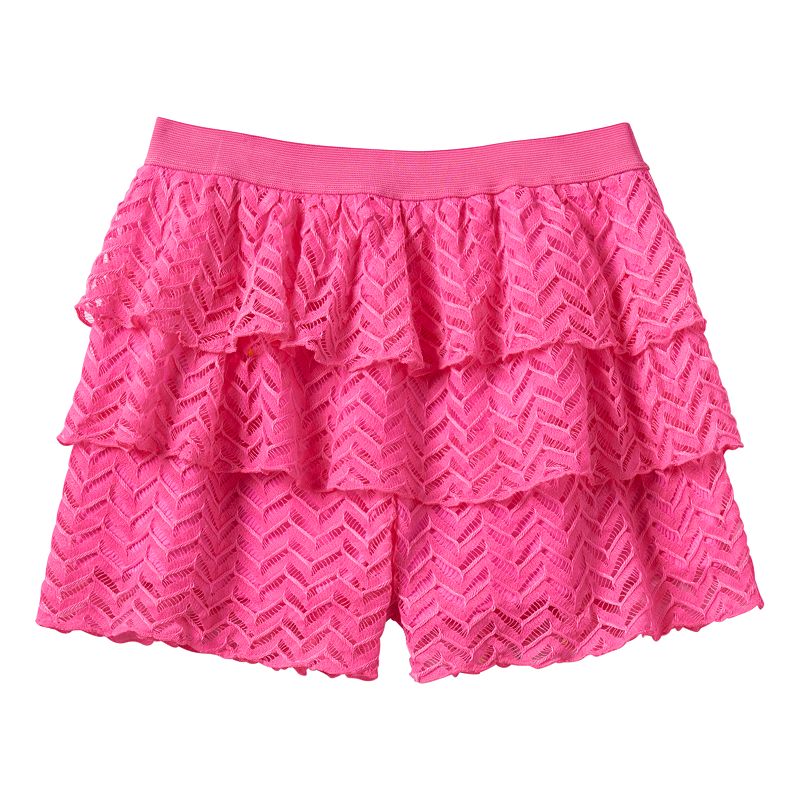 Next up – bottoms! Since it's summer, we stuck to skirts and shorts, but you can easily recreate this look for a colder season by swapping in colorful leggings or jeans. Sometimes Pearl wears pink and sometimes she wears yellow, so you can decide which you like best OR try a combination of both, like the studded ombre shorts above. We love that the studs on those shorts are rounded like a pearl! If you want to take Pearl's style a little more literally, try a tutu or sheer skirt over your bottoms.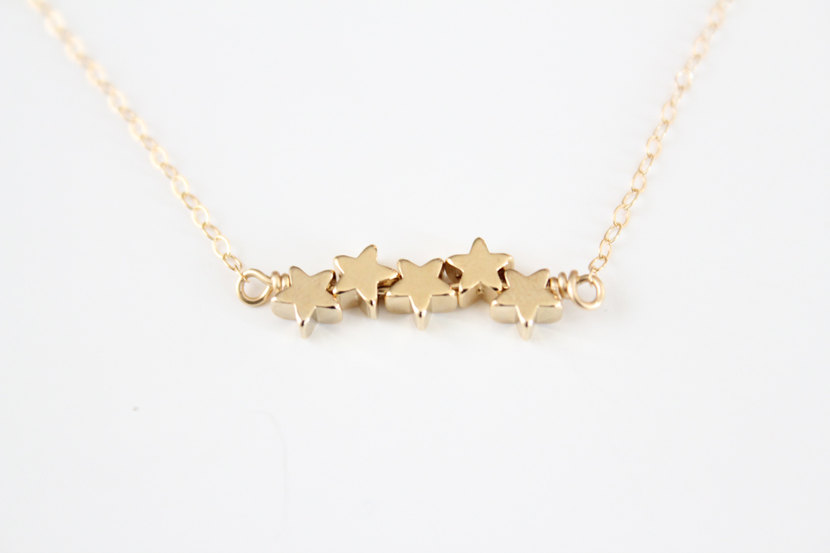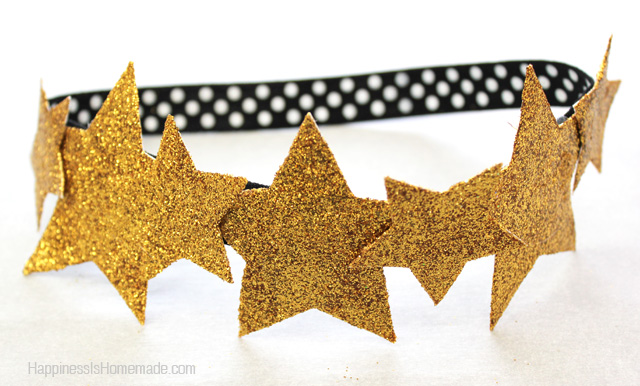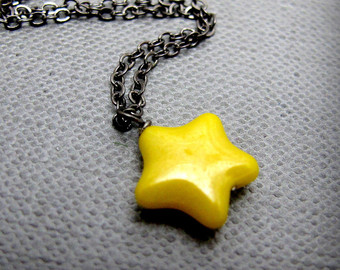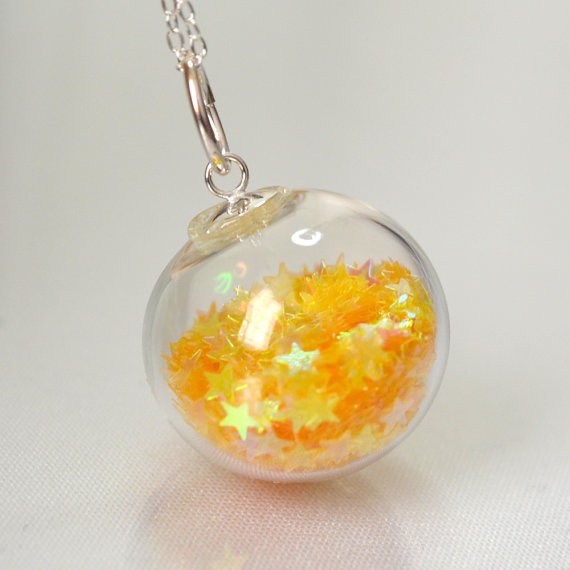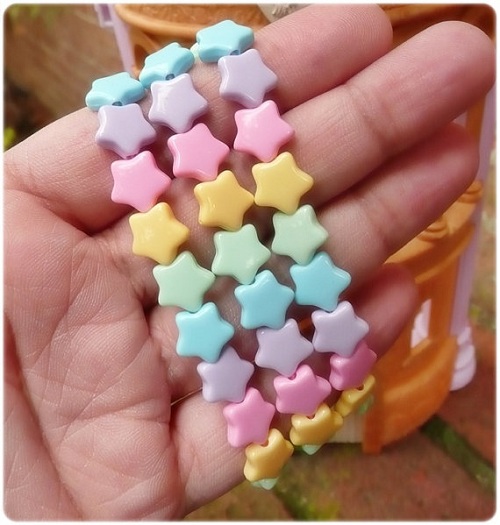 Since Pearl has a star on her shirt, we picked a bunch of different star accessories to go with the outfit. You can rock a star headband, necklace, bracelet, or whatever other type of accessory you like best. We totally love the star orb necklace!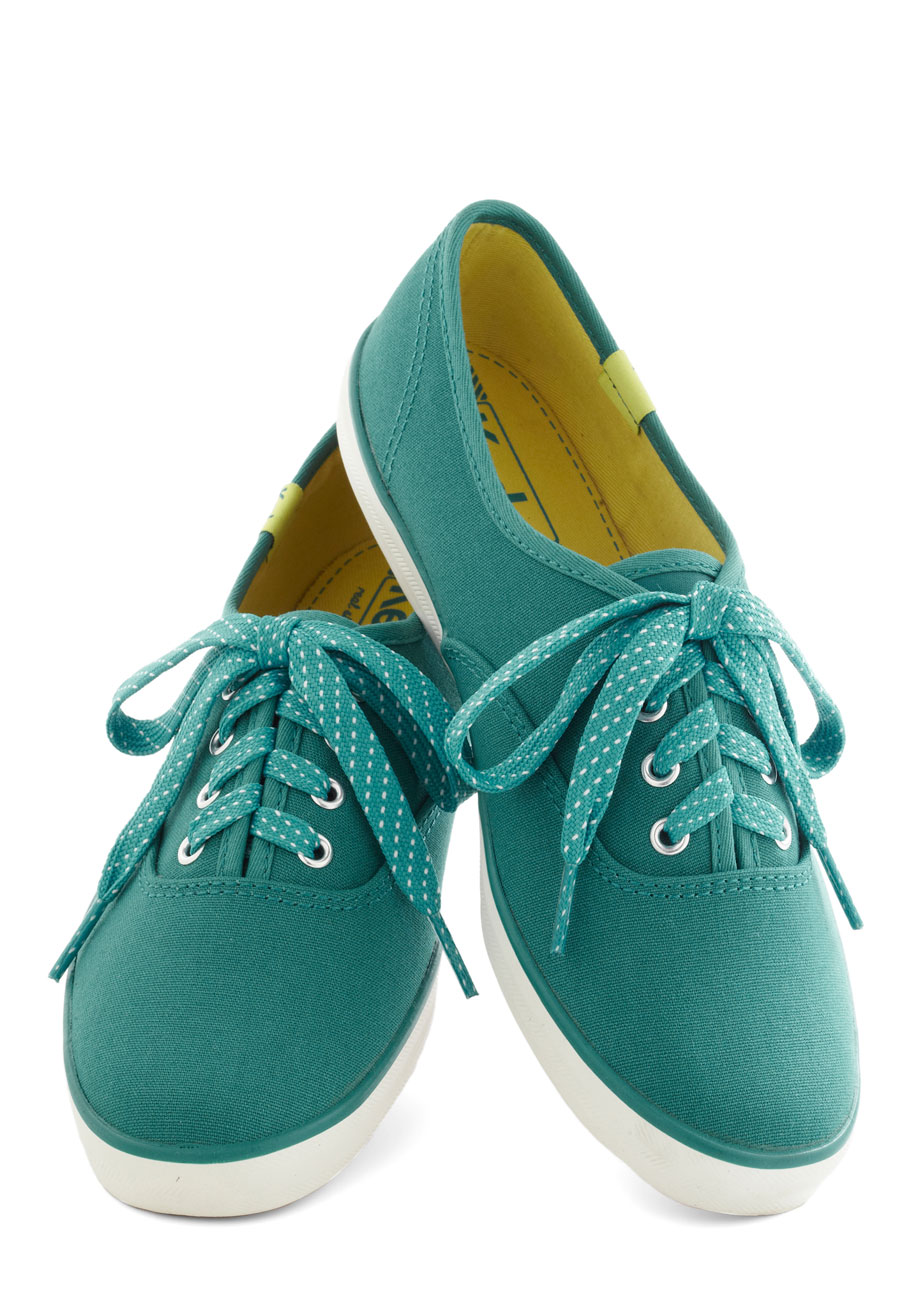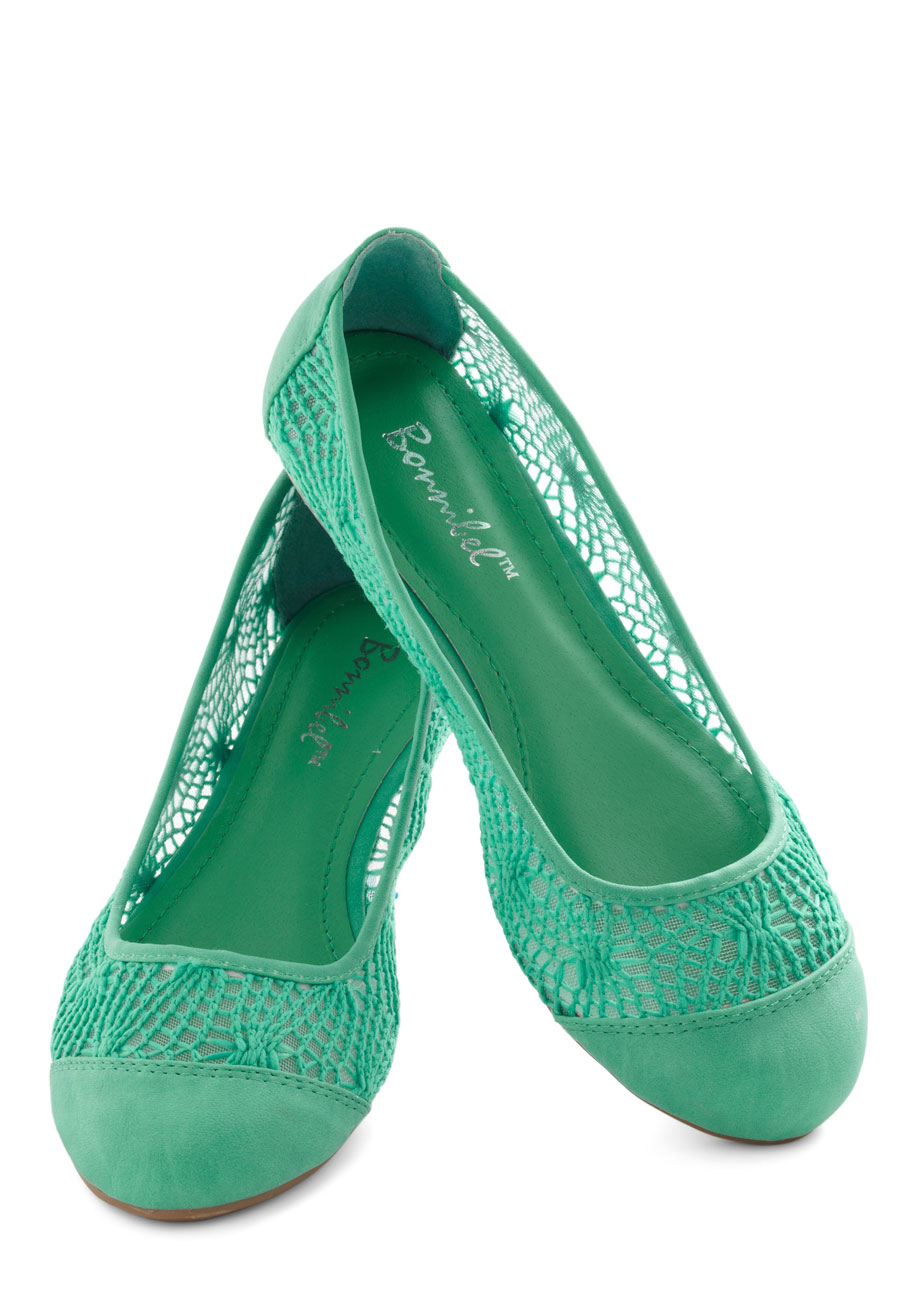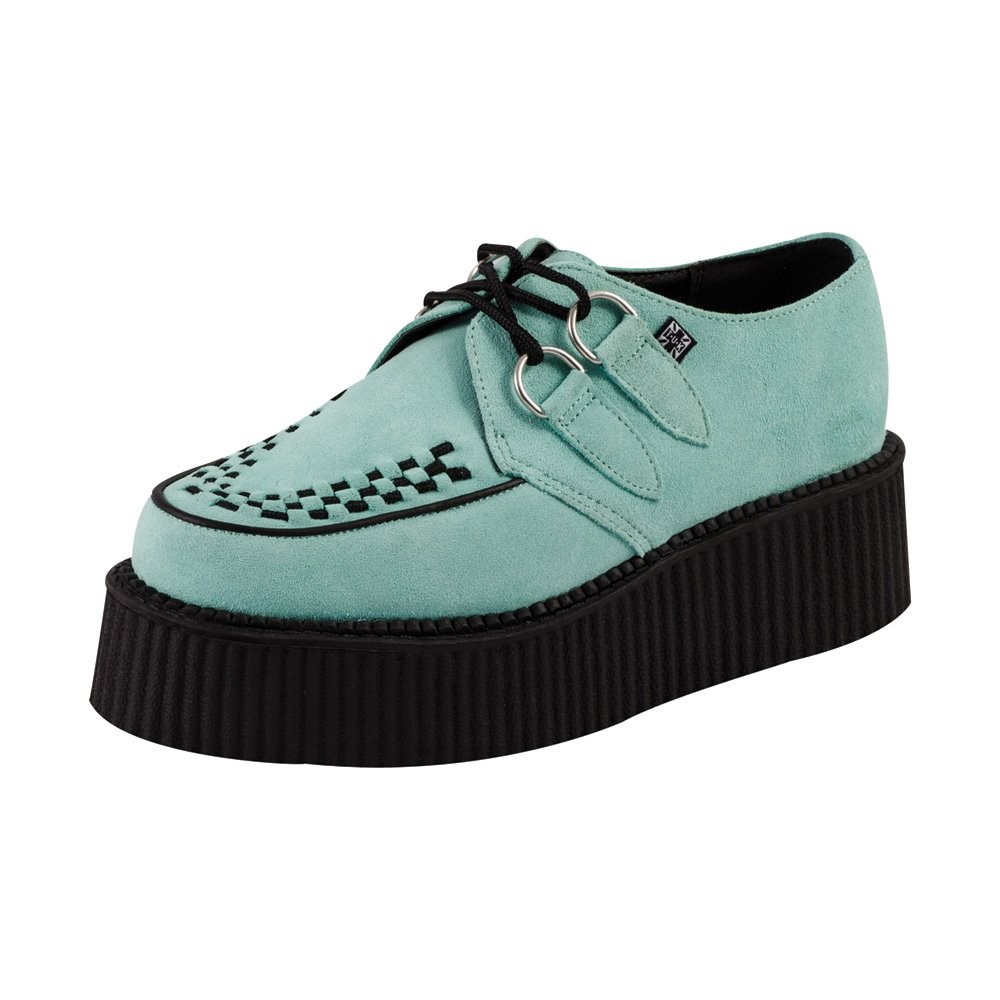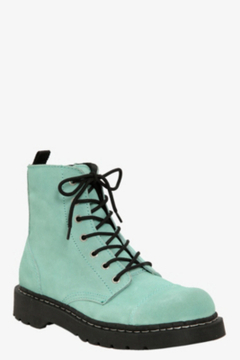 You can rock pretty much any kind of shoes with your Pearl outfit, it really just depends on what goes best with the rest of the look. Pearl wears teal flats, but you can try sneakers, boots, or even creepers!
Make sure to stay tuned for our Garnet and Amethyst outfits, coming soon!