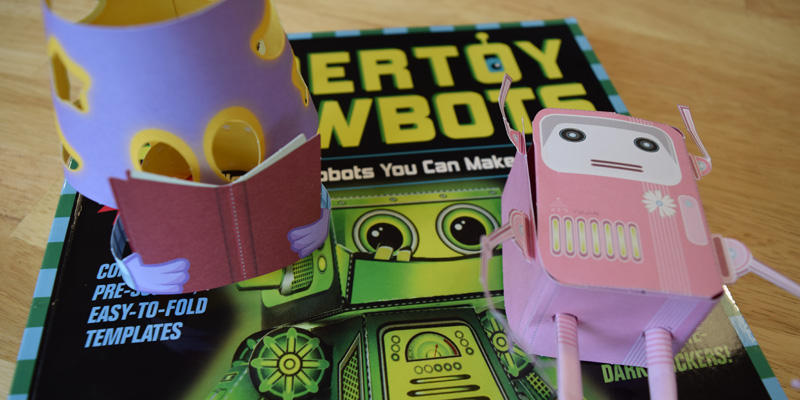 Assemble a Squad of Robot Friends with Papertoy Glowbots
Our buds at Workman Publishing have been showering us with ridiculously cool books lately, and "Papertoy Glowbots" by Brian Castleforte might just be the coolest one yet.
We're huge fans of all things robot, so when we were asked to pick a favorite robot from this book and craft it in honor of Papertoy Glowbot Day, we basically leaped out of our chairs with glee.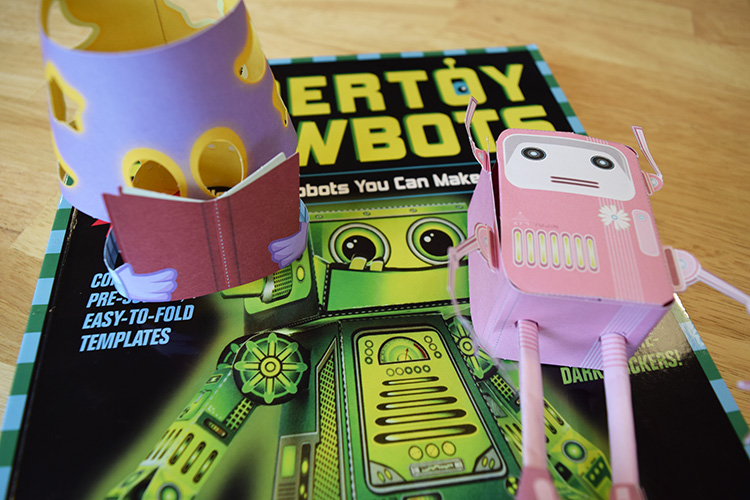 So what the heck are "Papertoy Glowbots", anyway? They're robots made of paper that you can assemble yourself using nothing more than the pages of this awesome book. (Oh, and a gluestick, but we've all got one of those lying around the house somewhere.)
Each of the 46 bots in this book have a name, a kick-butt personality, and have the ability to GLOW by using electric tealights, nightlights, or even just the glow of your phone.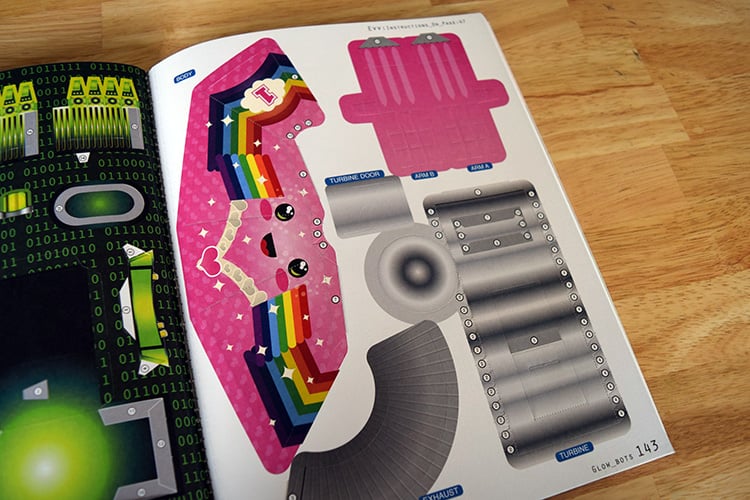 Each project in the book ranges from Easy to Advanced levels so as you assemble your robot army (insert evil laugh here!), you'll be able to improve your skills and create even more detailed bots. All you need to do is pick a Glowbot, carefully punch out all the pieces in the back of the book, fold it up, and add some glue and you've assembled yourself a brand new friend.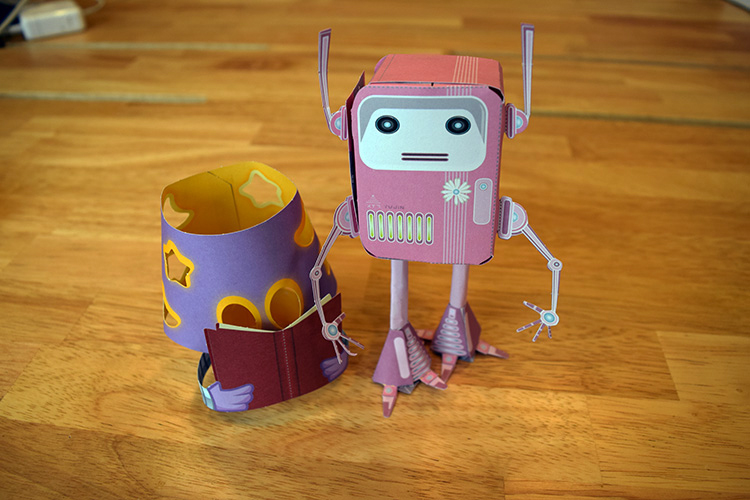 So which ones are our favs, you may ask? We chose Lampy and Yujein.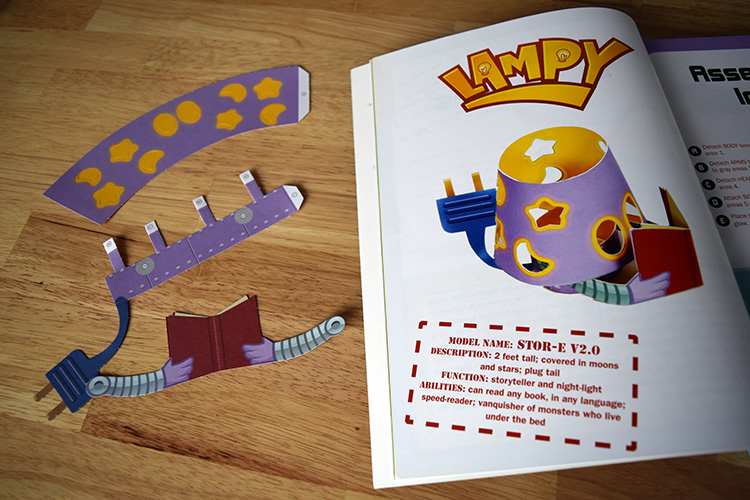 Lampy loves reading as much as we do, so it seemed like the obvious choice. This cute little bot also can be slid over a nightlight to keep all the book-stealing monsters away while you dream.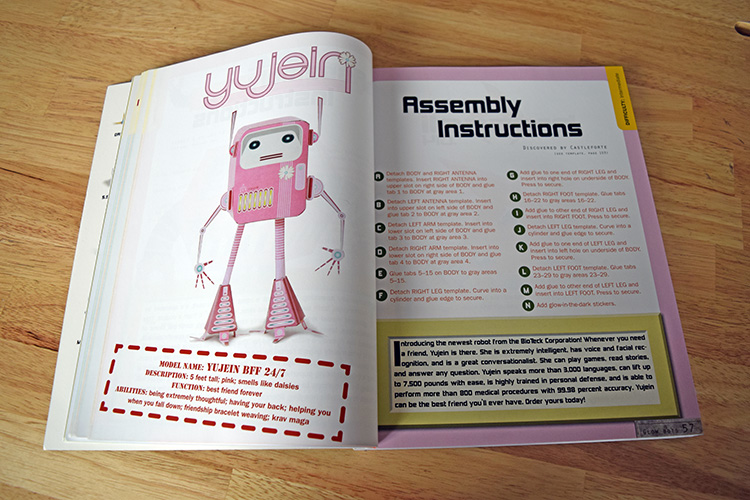 And Yujein? She may look cute, but this bot is one tough cookie. She's the ultimate BFF who loves weaving friendship bracelets and practicing krav maga, which makes her totally capable of taking on any cafeteria drama or bullies that come your way. (Talk about girl power!)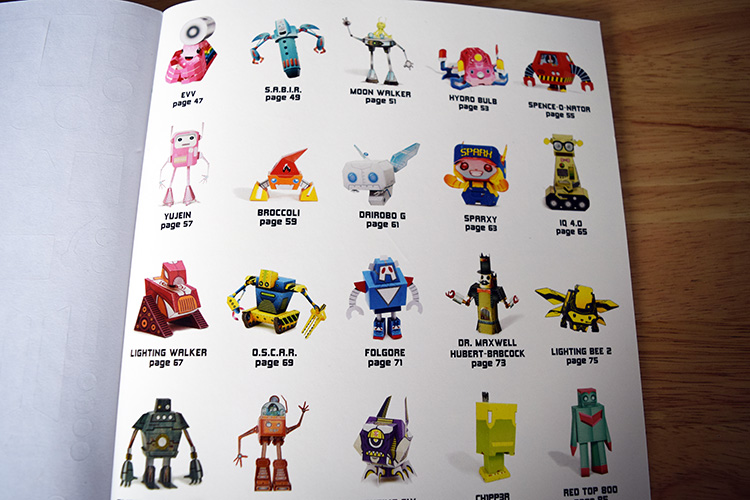 Who will be YOUR favorite Papertoy Glowbot? You've got 46 buckets o' paper bolts to choose from including Frosty Frost, who's immune to brainfreeze, Big Fun who's got sick karaoke skills, and XIV, who's an awesome party planner.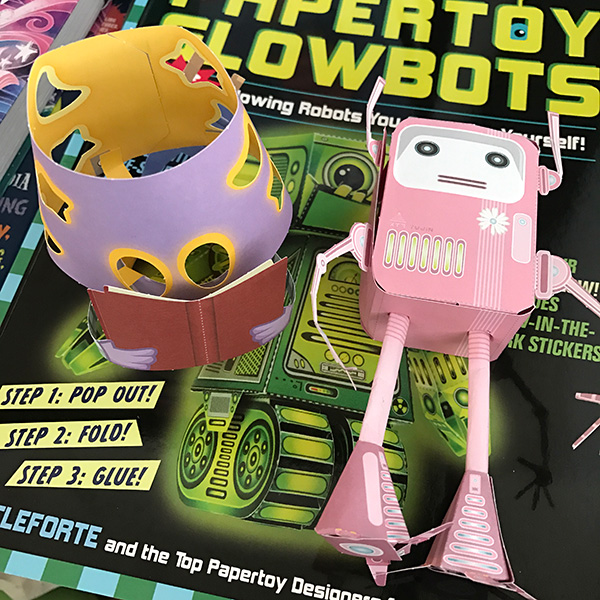 Ready to celebrate Papertoy Glowbot Day for yourself? You can get your hands on a copy of "Papertoy Glowbots" at your favorite bookstore! While you're at it, you can scoop up a copy of "Papertoy Monsters", the first book in the Papertoy series.