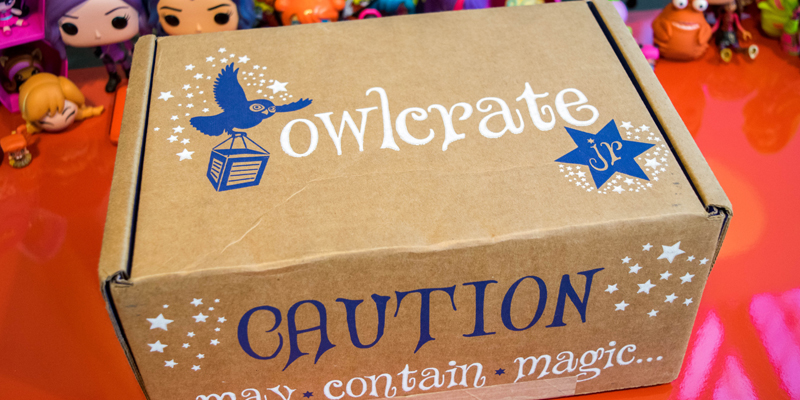 OwlCrate Jr. Delivers Literary Magic to Your Doorstep Each Month
If you're a reader of Middle Grade books, you might find yourself occasionally stuck for ideas on what to read next. Without browsing the shelves at your local bookstore or library, sometimes finding age appropriate reads can be tough. It's part of why YAYOMG! is so dedicated to reading and reviewing so many amazing books for you guys. Sure, you can wait for the next school Book Fair to roll around or re-read Harry Potter again, but sometimes that can get a little stale.
That's where OwlCrate Jr. is swooping in to save the day. OwlCrate Jr. is a monthly subscription box exclusively for kids age 8-12. (Or kids at heart who love reading MG!)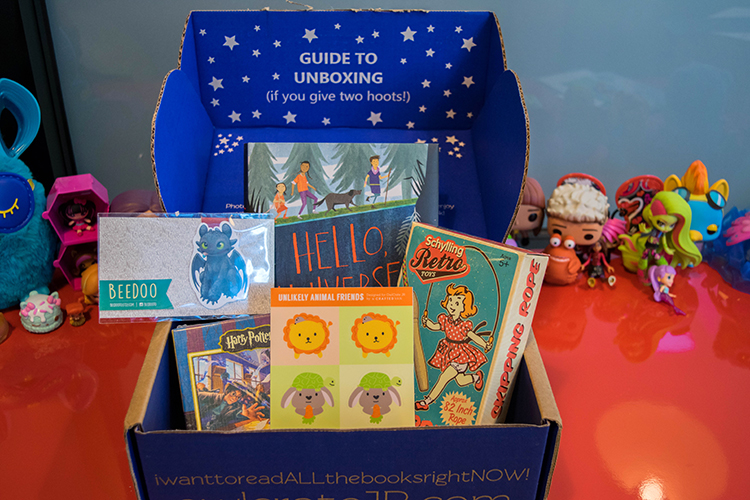 OwlCrate Jr. delivers a magical box of fresh reads and other surprises right to your front door. They've teamed up with a bunch of amazing authors, book publishers, toy brands, and small businesses to bring you the very best box each month. Each box has a theme and all the items in the box will fit the theme in some way. Oh – and all the stuff in the box will be mostly gender neutral, meaning that your box is always likely to suit your interests. If not – you can always share your stuff with a friend!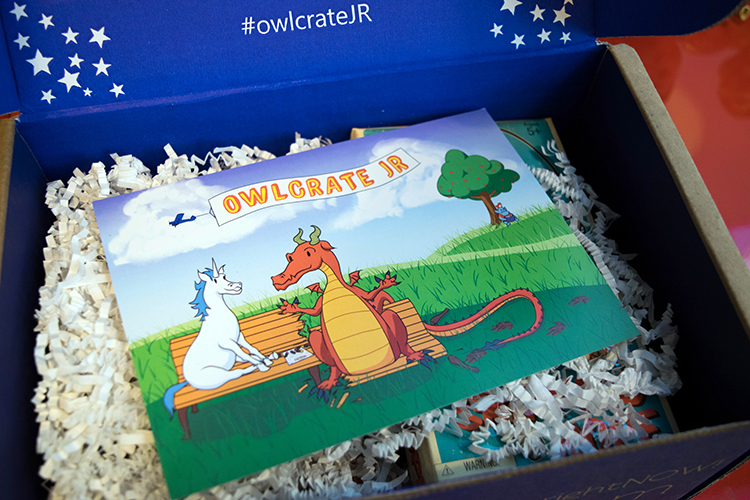 As fans of the original OwlCrate (which is YA-focused), we were super excited to discover that they were releasing a new Middle Grade focused subscription! We signed up right away so we could start bringing you guys a fresh unboxing every month. March's theme is Unlikely Friends, and here's our breakdown of what's inside.
OwlCrate Jr. Unboxing – Unlikely Friends – March 2017 Box: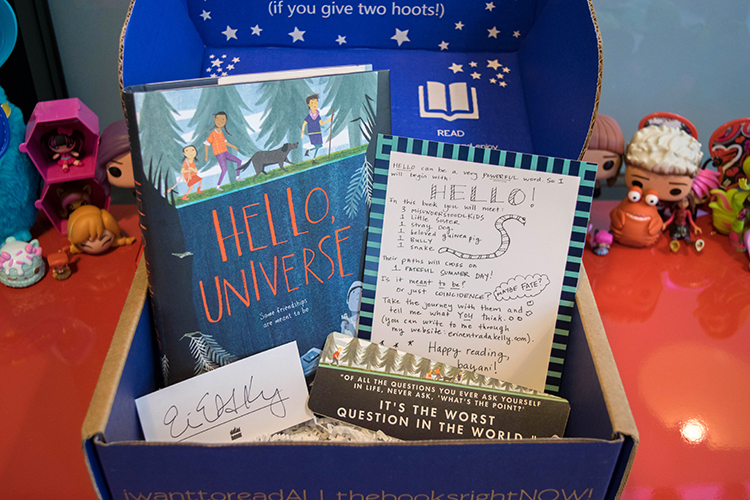 Book of the Month: Hello, Universe by Erin Entrada Kelly
Exciting news: Your OwlCrate Jr. box will always come with a book that's no more than 45 days old. That's how the OwlCrate team ensures you won't get a book you already have on your shelf. Hello, Universe released just a few days ago on March 14th, so it's super new!
More on this fabulous read:
"In one day, four lives weave together in unexpected ways. Virgil Salinas is shy and kindhearted and feels out of place in his loud and boisterous family. Valencia Somerset, who is deaf, is smart, brave, and secretly lonely, and loves everything about nature. Kaori Tanaka is a self-proclaimed psychic, whose little sister Gen is always following her around. And Chet Bullens wishes the weird kids would just act normal so that he can concentrate on basketball. They aren't friends — at least not until Chet pulls a prank that traps Virgil and his pet guinea pig at the bottom of a well. This disaster leads Kaori, Gen, and Valencia on an epic quest to find the missing Virgil. Through luck, smarts, bravery, and a little help from the universe, a rescue is performed, a bully is put in his place, and friendship blooms."
In addition to the book, you'll also receive a bookmark, a letter, and an autograph from the author. More good news: This book will help you mark off a square on your YAYOMG! Book Bingo Board.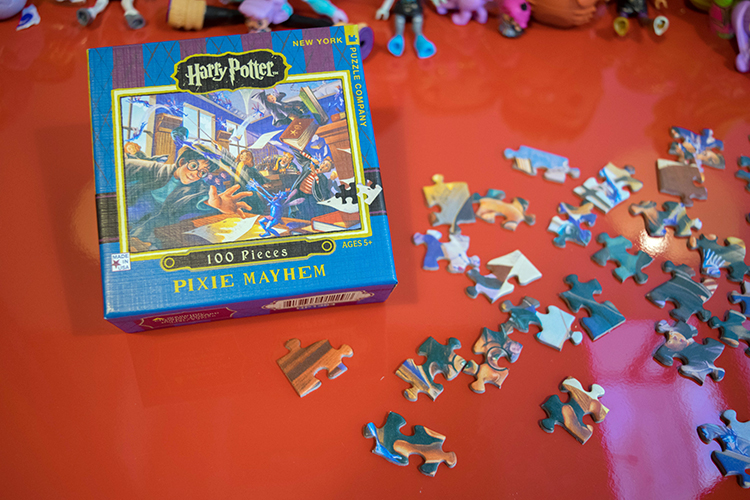 A 100 Piece Harry Potter Puzzle
This is sure to keep you occupied long after you finish reading your awesome new book. Who doesn't need to escape to Hogwarts every once in awhile?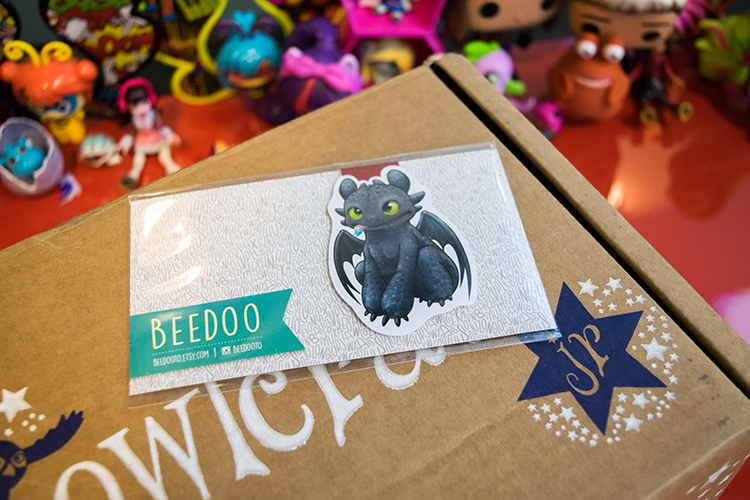 A Toothless Magnetic Bookmark from BeeDoo
This adorable bookmark is perfect for HTTYD fans, and it'll help you hold your page in your many future OwlCrate Jr. reads!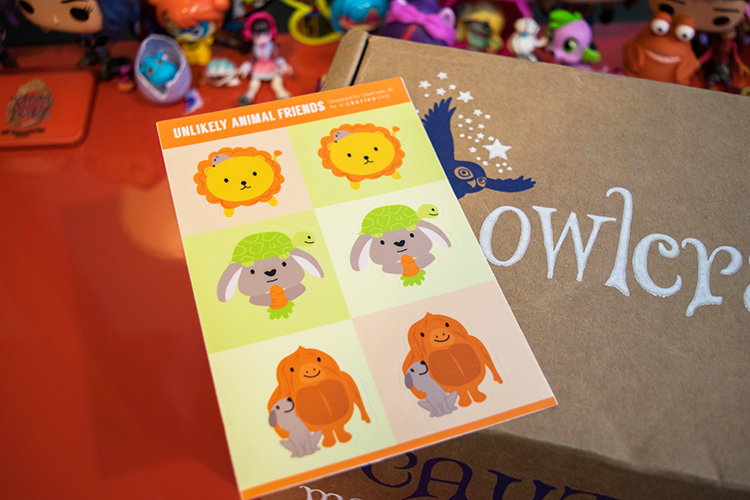 Unlikely Animal Friends Stickers from CraftedVan
These are super adorable and they're some of the best quality stickers we've ever seen. Stick 'em all over your stuff, ASAP.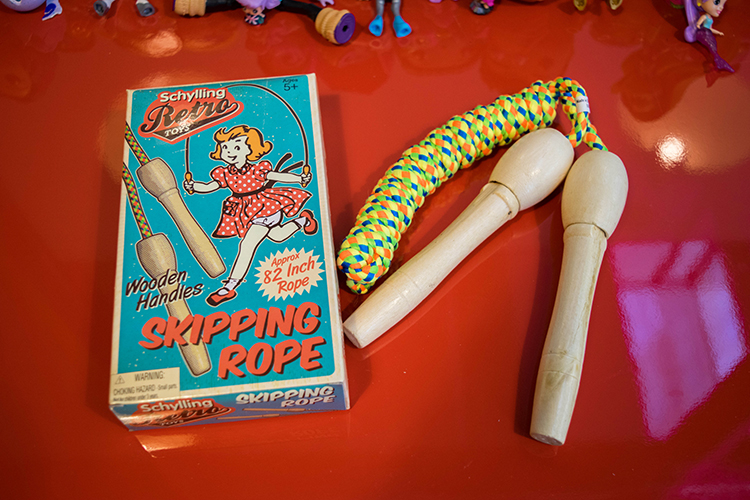 A Retro Jump Rope from Schylling
Now that it's Spring, the weather this old school skipping rope will come in handy. It's time to get your jump on!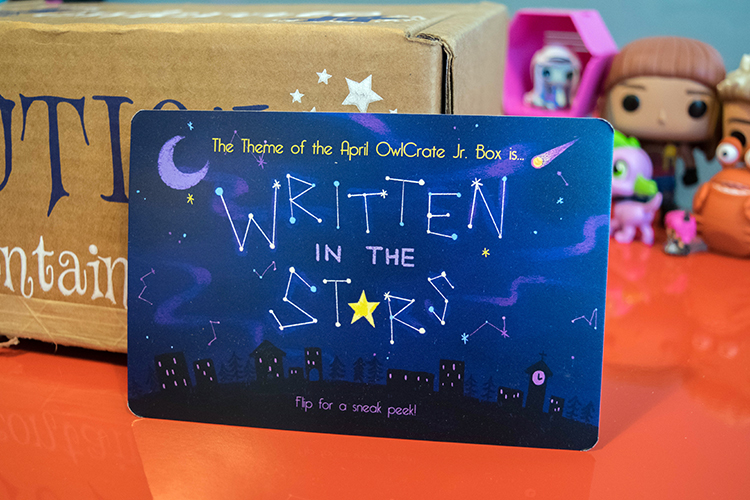 OwlCrate Jr. is now taking subscriptions for their April 2017 box, which is themed Written in the Stars. The OwlCrate team says: "This box is all about adventure and discovery in the night sky. Our April book pick is a rip-roaring fantasy story perfect for astronomers, adventurers, and dreamers alike! The box is also full of beautiful, fun and usable goodies and activities, as well as super cool extras from the author!"
OwlCrate Jr. costs $27.99/month and you can skip at any time if you don't think you'll like the theme. Grab a parent/guardian and head over to the OwlCrate Jr. site to sign up! Need this March box? You can get it in the OwlCrate shop while supplies last.