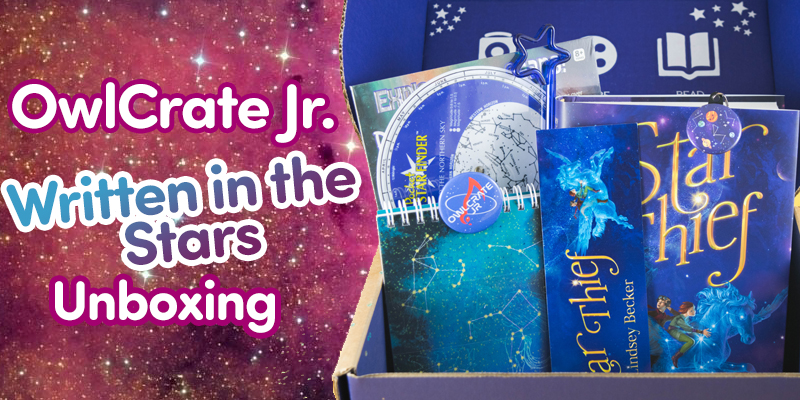 Adventure is Written in the Stars in the OwlCrate Jr. April 2017 Box
Last month we told you guys all about the amazing new Middle Grade book subscription box, OwlCrate Jr. Missed it? Check out this post to see our unboxing for March's Unlikely Friends themed box and learn more about OwlCrate Jr. This month, they've totally outdone themselves with their out of this world Written in the Stars box.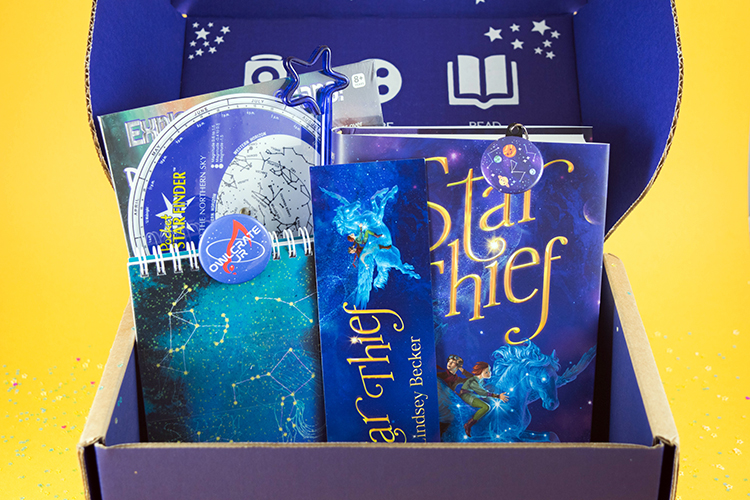 This month's box is all about exploring new universes, star gazing, and dreaming the biggest dreams you possibly can. We're totally loving all the goodies in this box, so we're not even going to both rambling on any further. Let's pull out our telescopes and see what you'll find inside the latest OwlCrate Jr. box!
OwlCrate Jr. Unboxing – Written in the Stars – April 2017 Box: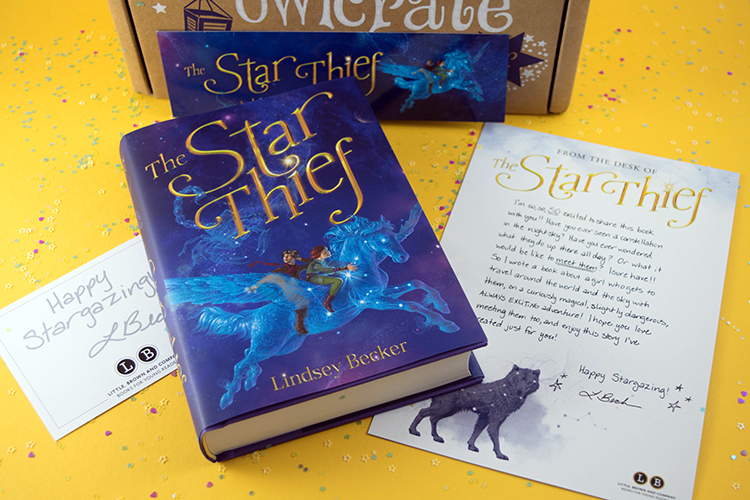 Book of the Month: The Star Thief by Lindsay Becker:
About the Book:
Honorine's life as as maid at the Vidalia mansion is rather dull, dusting treasures from faraway places and daydreaming in front of maps of the world. But everything changes when she catches two brutish sailors ransacking Lord Vidalia's study, and then follows a mysterious girl with wings out into the night….
Suddenly, Honorine is whisked into the middle of a battle between the crew of a spectacular steamship and a band of mythical constellations. The stars in the sky have come to life to defend themselves against those who want to harness their powers. Much to her surprise, Honorine is the crux of it all, the center of an epic clash between magic and science, the old ways and the new. But can this spirited young girl bring both sides of a larger-than-life fight together before they unleash an evil power even older than the stars?
We're excited to dive into this one – it's a thrilling fantasy adventure with a spunky female character. In addition to the book, you'll also find an autograph from the author, a Star Thief bookmark, and a lovely print of the cover art with a note from the author on the back.
As with any book you're about to dive into reading, we have to remind you to mark it off your YAYOMG! Book Bingo Board when you're done reading.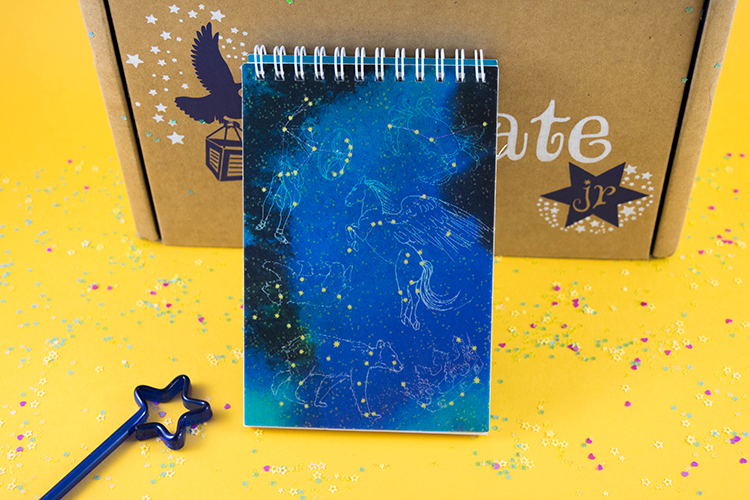 Lenticular Constellation Notepad from mudpuppy
This may look like an ordinary notepad, but it's so much more. The starry night sky on the cover features constellations that come to life as you move the cover around in different positions. Each page of the notepad also features a printed constellation in the corner, transforming all your notes into a starry sky!
Take notes for a book report, use it as a dream journal, or use it to jot down your thoughts while stargazing with the next item you'll find in your Written in the Stars box.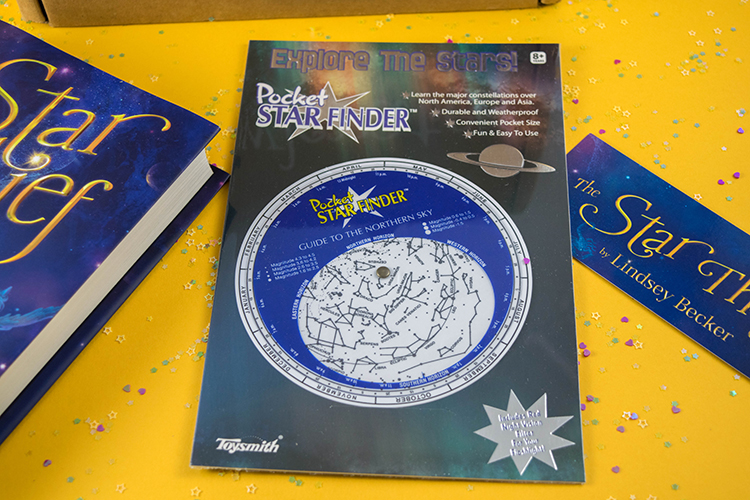 Pocket Star Finder from Toysmith
Take some time away from the screen to look up at the night sky! This pocket star finder will help you find the constellations that can be see in the sky each month as well as what time and where you'll be able to spot them. Who knew you could have so much fun while stepping away from your devices?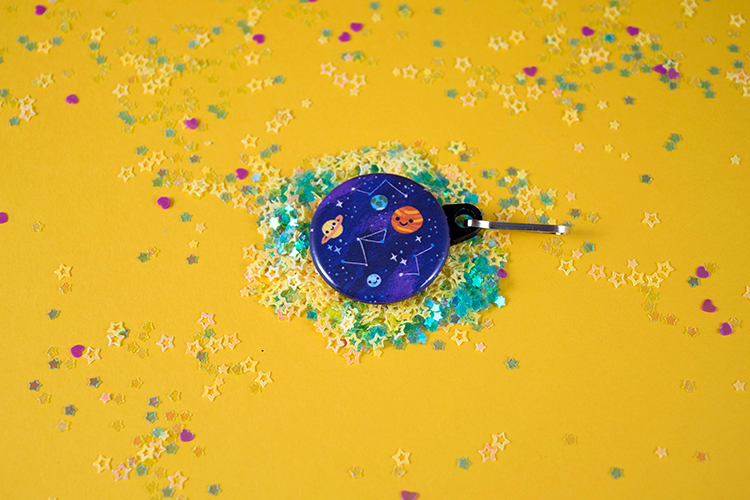 Starry Zipper Pull designed by Anoosha Syed
Carry your favorite constellations with you wherever you go and show the world how much you love outer space. This little zipper pull can be added to any jacket, hoodie, or backpack and was designed by the amazing Anoosha Syed.
You've seen Anoosha's work before on many book covers including Bug Girl, an adorable middle school superhero adventure which hits shelves in May.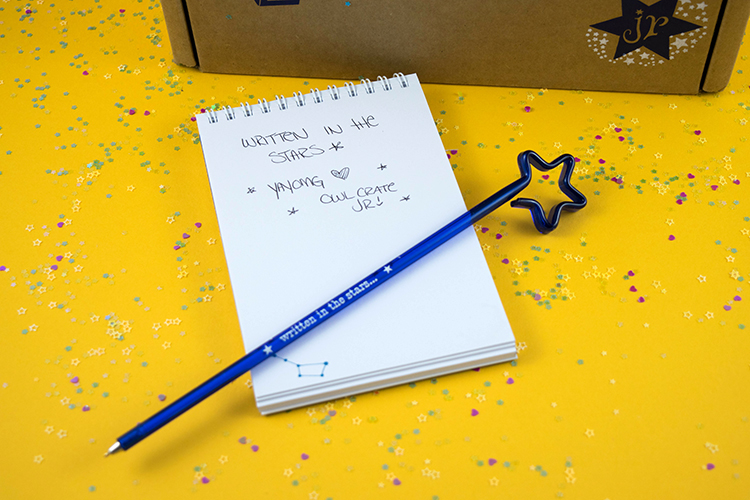 Written in the Stars Pen from Owl Crate Jr.
We're loving this star pen so much, we've used it for all our YAYOMG! planning since we took it out of the box yesterday. It might just be our favorite OwlCrate Jr. item so far. Sure, the subscription has only been around for 2 months, but we're allowed to have a favorite, right? We think so, and this pen is it. It's also the perfect companion for your brand new constellation notepad.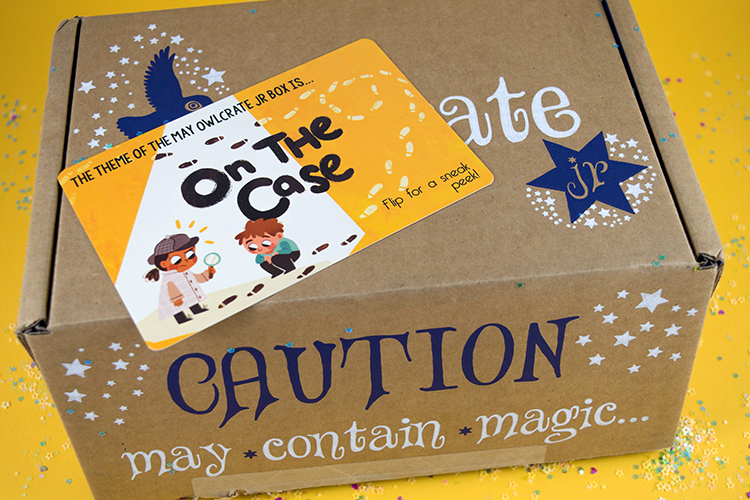 May Theme Sneak Peek:
Want to know what to expect in the May box? The wait is over! The theme for May 2017 is On the Case and will feature a detective story and other goodies.

From the card insert:
"Our May box will feature a hilariously thrilling mystery, full of intrigue, suspense, and devious grownups…It is sure to keep you guessing until the last page!"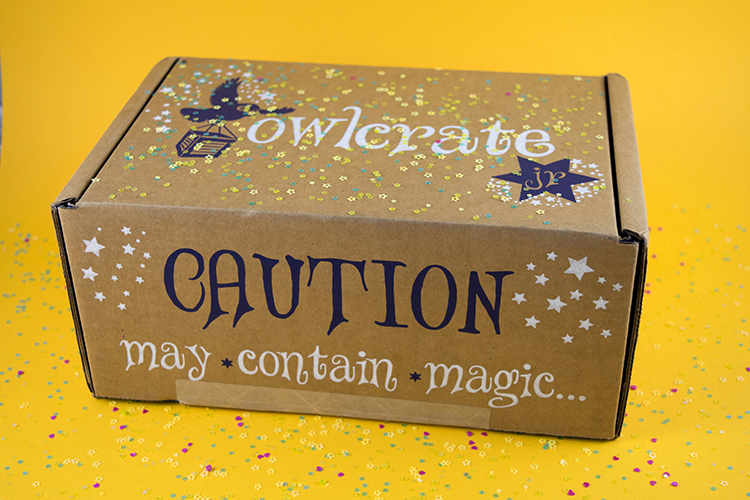 Ready to begin your OwlCrate Jr. adventure? Head over to their website. Monthly subscriptions start at $27.99 and you can cancel at any time. If you sign up now, your first box will be the On the Case box that will be delivered in May. Don't forget to ask a parent/guardian before subscribing!
Head still up in the clouds and gazing at the stars? Our Zodiac quizzes are the perfect cure!