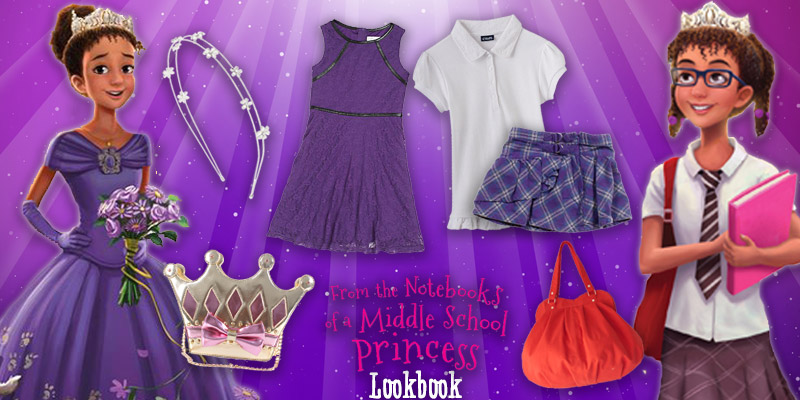 Olivia Grace Clarisse Mignonette Harrison Lookbook (From the Notebooks of a Middle School Princess)
When you're a middle school girl who finds out she's actually a princess, you can imagine there's definitely a period of adjustment to your new life. Going from totally average to exceptionally royal isn't an easy transition, but it's definitely got it's perks. Attention, respect, closets full of totally fabulous gowns and tiaras – you get the picture.
That's why we decided to create an Olivia Grace Clarisse Mignonette Harrison Lookbook, based on Meg Cabot's wonderful "From the Notebooks of a Middle School Princess" book series.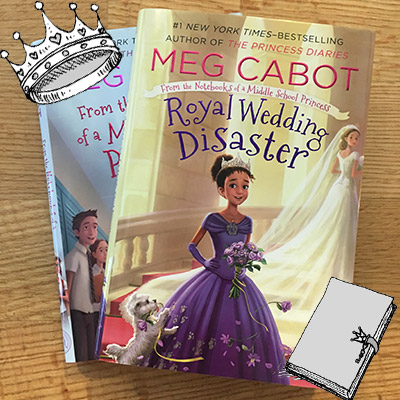 Whether you want to rock Olivia's normal middle school style or her royal wedding gown, our lookbook will help you put together an outfit inspired by both!
First up – Olivia's school outfit. Based on the cover from the first "Middle School Princess" book, we put together an outfit that's pretty simple to mimic, but will still have you looking great!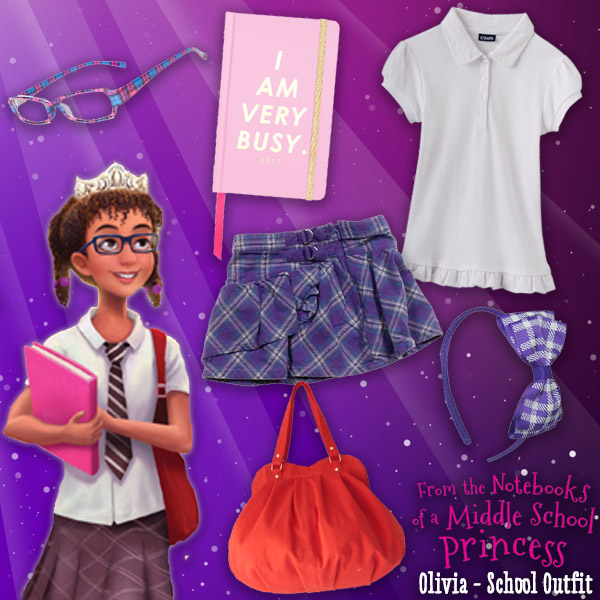 Instead of a regular white button down, we picked a cute white polo with puffy sleeves and ruffles that reminded us of something a princess might wear. We paired the polo with a purple plaid skirt, just like the one Olivia is wearing on the book cover. To accessorize, we chose a cute pair of pink and blue plaid glasses, a slouchy red purse, and a pink notebook. Top off your look with pigtails like the ones Olivia wears OR try a big purple bow like the one we chose for the lookbook. No matter how you choose to put your look together, we know you'll look just as cute as she does!
Next up, a "Royal Wedding Disaster" inspired look. Unless you're an actual princess, a big fluffy gown isn't exactly functional attire. That's why we put together a simpler version of the look. You can dress it up or down with glimmering jewels and fancy tiaras if you want, but if you just want something you can rock to a party at your besties house or a school dance, look no further.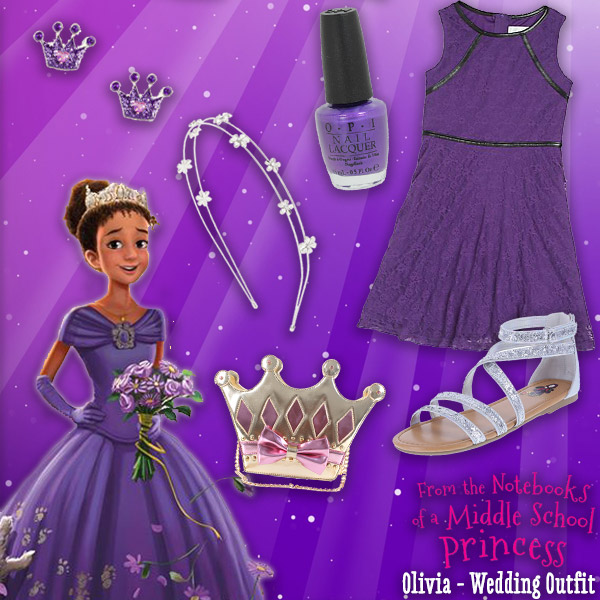 Since Olivia obviously loves purple, we picked a purple dress with floral lace. Since you're not a royal bridesmaid (and if you are, can we please have an invite?!), you won't be carrying a bouquet of flowers, which is why we chose the floral lace dress. It keeps the look and feel of the book cover without interpreting it exactly. Instead of a crown, we went with a simple silver headband that compliments the silver gladiator sandals. If you're skipping the tiara on your head, try incorporating it into the look in other ways – like a fun pair of crown earrings or a tiara purse! Glam up the look with some shimmery purple nail polish, and you'll likely be mistaken as royalty as soon as you step foot out of the house.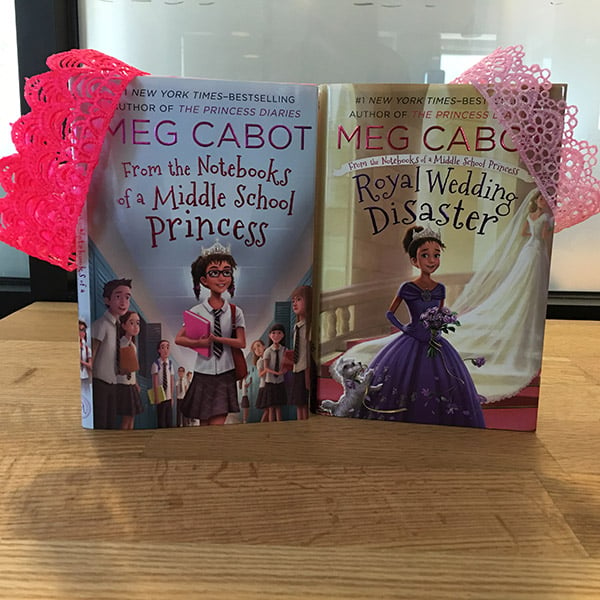 Really want to add princess-y flair to your look? Try making one of our DIY Lace Princess Crowns, also inspired by the "From the Notebooks of a Middle School Princess" books, both of which are now available at a bookstore near you! For even more lookbooks and style guides, click here!