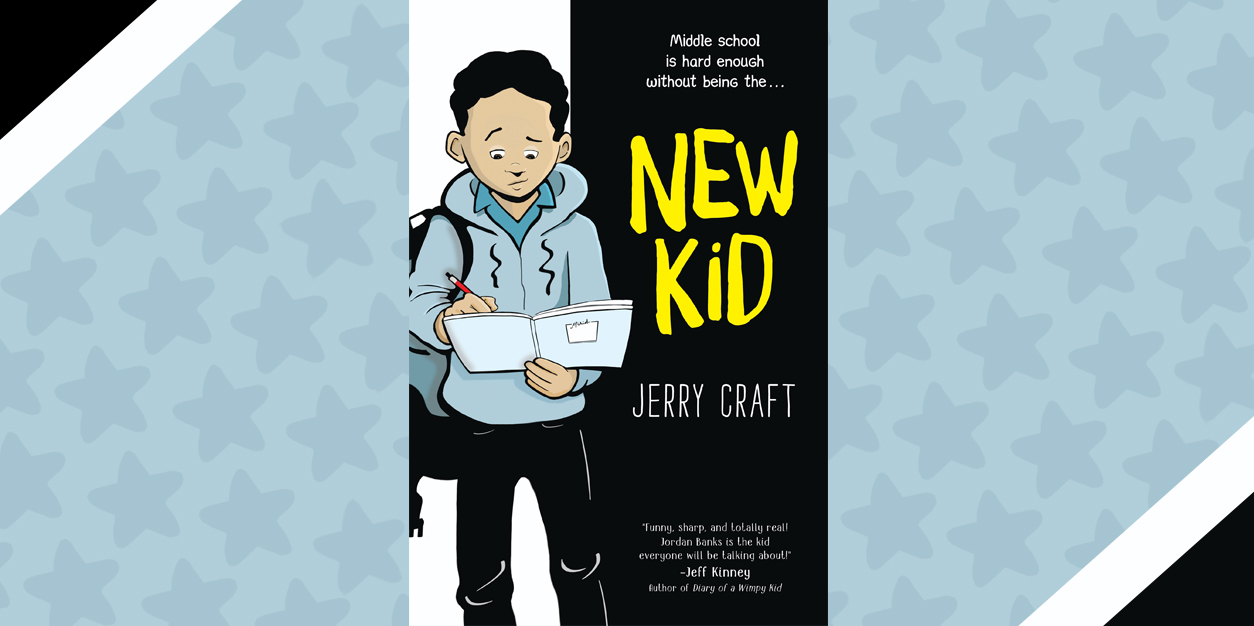 Author Jerry Craft Shares his New Kid Inspired Guide to Fitting In
Heading to a new school can be intimidating for anyone, but especially when you're the new kid. In New Kid, Jordan Banks is headed to his first day at a new prestigious private school, and he's feeling more than out of place. He was hoping his parents would send him to the art school he had been dreaming about. Instead, he's headed to Riverdale Academy Day School, a place that takes academics super seriously.
To make matters worse, he's one of the only people of color in his entire school – and one of the very few there on a scholarship. Being the new student is hard enough, but being viewed as "different" by the other kids (and teachers) at school makes it that much harder. Torn between two worlds, Jordan struggles to find his place. Will he be able to figure things out? You'll have to read the book to find out, but we've got something extra special for you.
Author Jerry Craft illustrated an EXCLUSIVE mini-comic to guide you through your own struggles of trying to fit in and find your squad.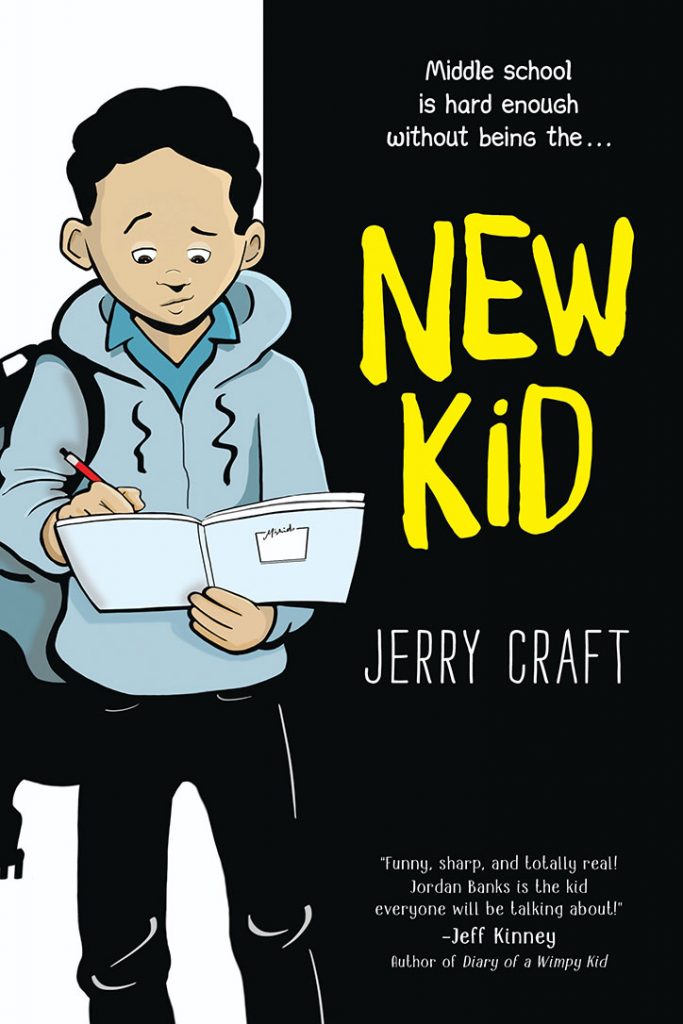 Perfect for fans of Raina Telgemeier and Gene Luen Yang, New Kid is a timely, honest graphic novel about starting over at a new school where diversity is low and the struggle to fit in is real, from award-winning author-illustrator Jerry Craft. Seventh-grader Jordan Banks loves nothing more than drawing cartoons about his life. But instead of sending him to the art school of his dreams, his parents enroll him in a prestigious private school known for its academics, where Jordan is one of the few kids of color in his entire grade. As he makes the daily trip from his Washington Heights apartment to the upscale Riverdale Academy Day School, Jordan soon finds himself torn between two worlds—and not really fitting into either one. Can Jordan learn to navigate his new school culture while keeping his neighborhood friends and staying true to himself?
NEW KID
AUTHOR: Jerry Craft
PUBLISHER: HarperCollins Childrens Books
DATE: February 5, 2019
The story is incredibly honest and funny, filled with pop culture references and art that totally draws you in. On the surface, it's a light, fun story about a kid who lives to draw, but it tackles real-world issues like racial bias and privilege that we can all learn from. We loved seeing the world through Jordan's perspective and his gift for illustration. Readers of every age will find something to take away from this fantastic graphic novel.
New Kid – EXCLUSIVE Mini Comic:
Even if you've never been the new kid at school, this is pretty solid life advice for making new friends. It can be easy to try a little too hard when you're feeling a little out of place. But like Jordan Banks discovers in New Kid – the best thing you can do is be true to yourself. You'll find your people when you least expect it.
Want to meet author Jerry Craft and get some free pizza? Check out the launch event for New Kid tonight! The event is taking place at Belmont Books in Belmont, MA at 6pm.
On the hunt for more graphic novels to fall in love with? Check out these 10 Fun Facts about Sanity & Tallulah!