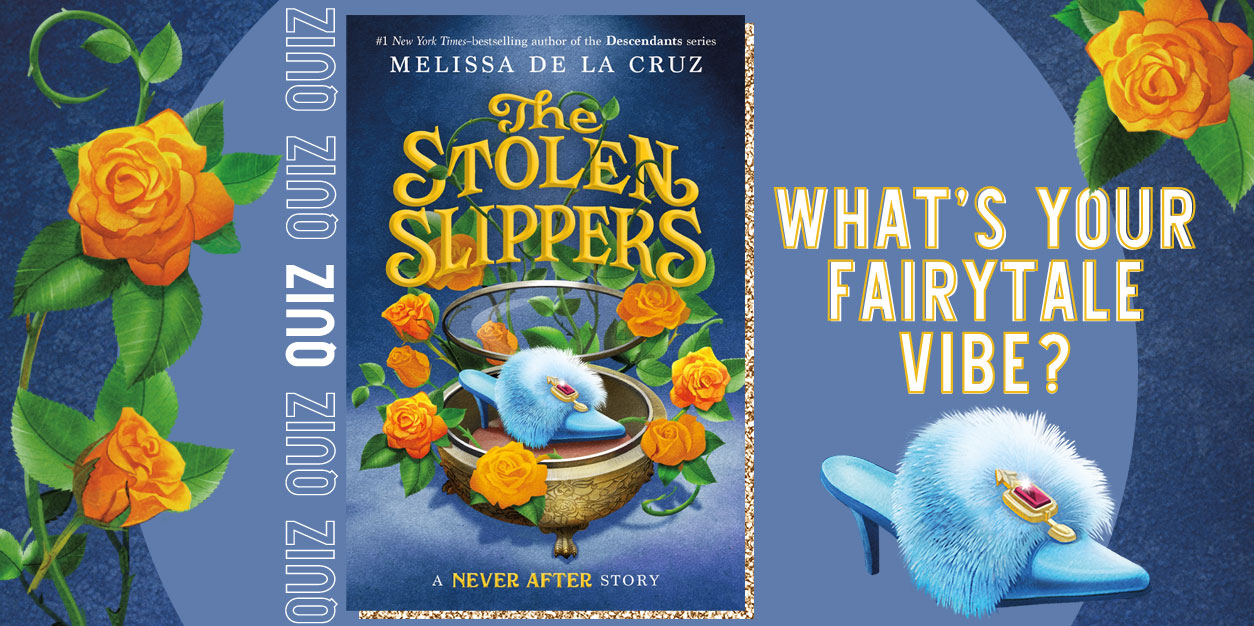 QUIZ: What's Your Never After Fairytale Vibe?
NOTE: This post is sponsored by The Never After Chronicles.
The second book in the Never After series has arrived, and to say we're excited is an understatement. As Filomena, Jack, Alistair, and Gretel team up for yet another romp through the not-so-familiar fairy-tale world, they're about to face their biggest challenges yet!
In Never After: The Stolen Slippers, we discover that the Cinderella story we all know and love is actually just gossip spun by the truly wicked one – Cinderella – about her seriously sweet stepsisters, Hortense and Beatrice. When news arrives that the glass slippers (surprise – there are two!) have been stolen, our heroes suspect that Cinderella is behind this evil deed and head out to retrieve the slippers and restore Hortense's happily ever after.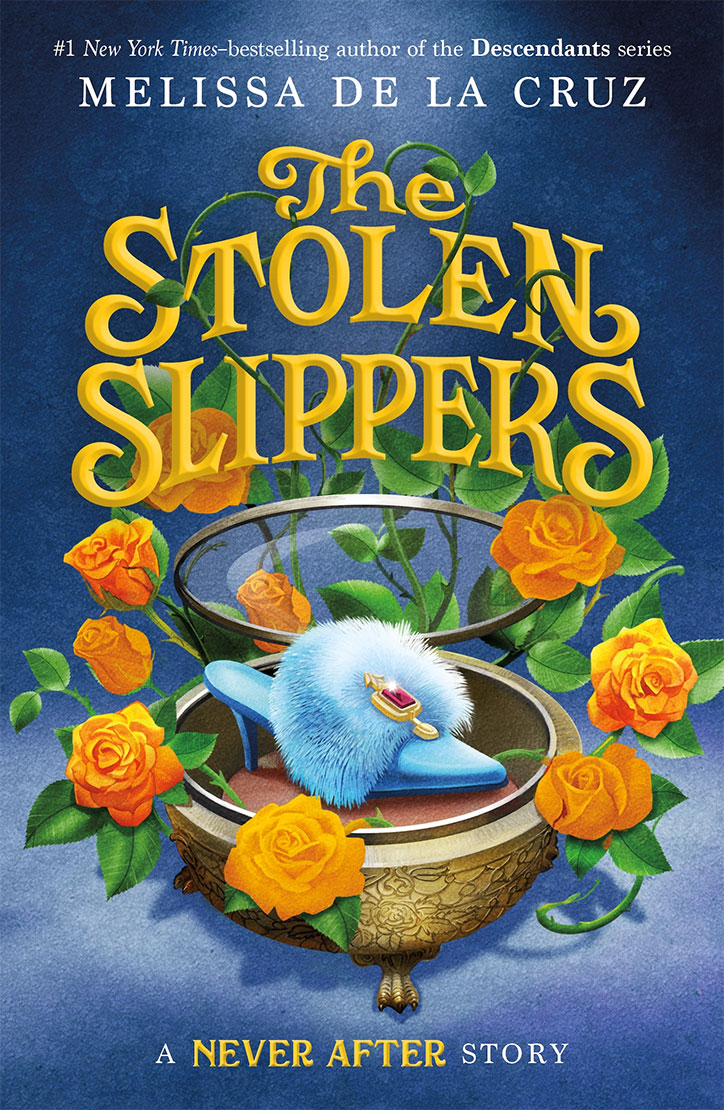 Discover a new middle-grade fantasy saga from Melissa de la Cruz, the #1 New York Times bestselling author of The Descendants series, with Never After: The Stolen Slippers, where real life and fairy tales collide!
Tossed back into the not-so-familiar fairy-tale world of Never After, Filomena Jefferson-Cho and her friends set off on another adventure . . . this time in search of Cinderella's glass slipper. Or rather, glass slippers.
It turns out the classic story of Cinderella is full of lies—starting with how Cinderella herself is far from the innocent heroine everyone thinks she is. She is manipulative and cunning—willing to do anything to be the princess of Eastphalia. The real heroines of her story are her "wicked" stepsisters, Hortense and Beatrice, who aren't actually wicked at all!
With the help of the dashing Jack Stalker, adorable Alistair, and glamorous Gretel, Filomena must track down the slippers, which may be the key to a certain mysterious prophecy . . . And when Filomena and Beatrice get tossed into the Beast's dungeon, all hope seems to be lost. Will the conniving Cinderella shatter everyone's hopes for a true un-twisted ending? Or will Filomena and her friends secure the happily ever after Cinderella's stepsisters deserve?
Never After: The Stolen Slippers
AUTHOR: Melissa de la Cruz
PUBLISHER: Roaring Brook Press
DATE: February 1, 2022
With the fate of Never After at stake, they'll find themselves trekking through dark and dangerous forests, bewitched by an irresistible gingerbread house, facing off against the chessmen of Wonderland, and thrown in the Beast's dungeon. Nothing is quite as it seems in this world where reality and fairytales collide, and our fav heroes will come face to face with danger and deception at every turn.
Filled with endless whimsy, thrilling twists, and SO many hilarious moments, the Never After saga is sure to become your newest fantasy obsession. It's safe to say we're totally enchanted by this quirky fairytale squad, which is why we put together a quiz to help you find out your fairytale vibe!
QUIZ: What's Your Fairytale Vibe?:
Are you a dashing damsel, a supportive sidekick, or the ultimate underdog? Find out by taking our quiz inspired by Never After: The Stolen Slippers!
Now that you know your fairytale vibe, CLICK HERE to find out how your favorite Never After character can inspire your most enchanting year! And don't forget to snag a copy of Never After: The Stolen Slippers, available now!