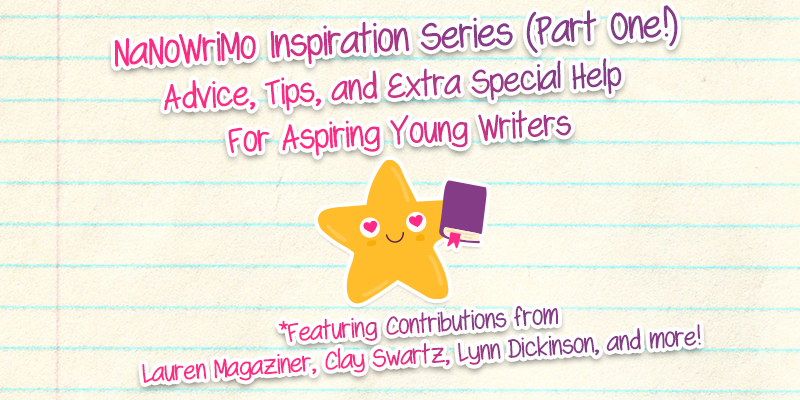 NaNoWriMo Inspiration Series: Tips & Advice From Authors You Love
November is upon us which means it's time to pull out your favorite pen (don't act like you don't have one) or computer keyboard, place your Halloween candy stash on your desk, and get to writing! Why, you may ask? Because November is National Novel Writing Month, or NaNoWriMo for short.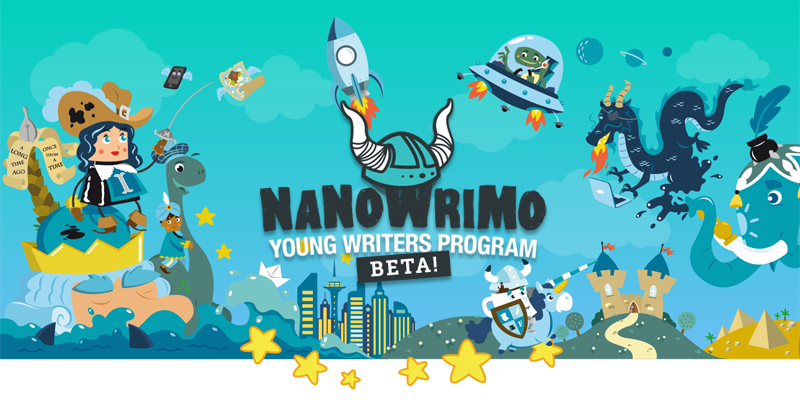 If you've never heard of it, NaNoWriMo is a totally awesome website and community used by anyone with the dream of writing a novel. While the adults go nuts writing their 50,000+ word novels, the newly revamped NaNoWriMo Young Writers Program encourages kids, tweens, and teens who love to write to set their own word count goal more suited to their age and comfort level. You might even be taking part in NaNoWriMo with your school, as teachers can sign up and invite their students to participate.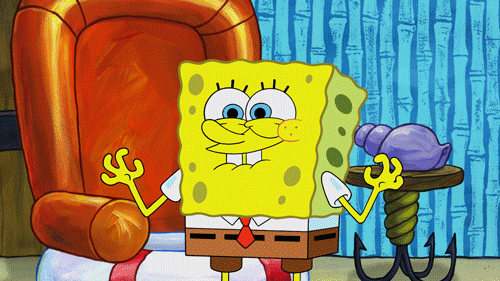 Whether you're doing it on your own or with your class, writing ANY kind of story, no matter how many words, with a timeline of just ONE month can be a little crazy and overwhelming. That's why we rounded up some of our most favorite authors and creative souls to help inspire you to keep your imagination running wild and your fingers blazing on the keys all month long.
This post includes some encouraging words, pep talks, and other awesome writing tips from REAL authors and even a magazine editor. Part 2 of our NaNoWriMo Inspiration Series (It's here! Click to read it!) will feature fun writing prompts and story starters for those of you who are struggling to come up with an idea for your story. Until then, enjoy being cheered on and championed by these incredible humans!
NaNoWriMo Inspiration Series: Advice, Tips, and Extra Special Help For Aspiring Young Writers:
Even the authors who are constantly at the top of the best-seller lists, the authors who's books you've read and re-read (yes, even literary queen J.K. Rowling) have struggled with writers block and other writing woes.
It's not easy to write a whole entire book, so we asked a few authors of our current favorite (and probably also your favorite) Middle Grade reads to share their advice on what you can do to feel brave enough to get started, to un-stick yourself when you get stuck, and to otherwise cheer you on through the writing process. Here's what they came up with: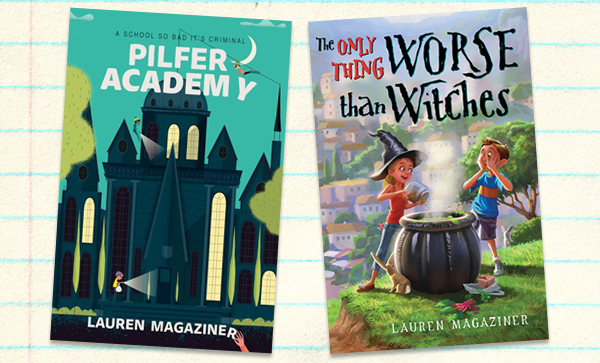 Lauren Magaziner – Author of "Pilfer Academy", "The Only Thing Worse Than Witches"
Lauren Magaziner doesn't just write funny, quirky books – they come from a totally authentic place inside her. We had the pleasure of meeting her at the release part for her latest book, "Pilfer Academy", and we can vouch that she was as delightful, silly, and fun as you'd expect her to be as a reader of her books.
"The Only Thing Worse Than Witches" and "Pilfer Academy" (click here for our review!) are jam-packed with hilarious puns, playful character names, and just an overall silliness that may seem easy, but writing funny is actually hard work. Here's 3 tips she shared about writing a story that's detailed, humorous, and true to YOU:
Tip 1: When I get stuck in the middle of a manuscript, I go back a few chapters; the block is usually caused by a misstep I made earlier on. If you ever feel Writers Block, just take a few steps backwards in your piece and look for things in the plot or characterization that could be causing a problem down the line in your story.
Tip 2: Humor is a really hard thing to write because it's so subjective, and there are so many different types of humor: sarcastic, slapstick, dry, absurdist, hyperbolic, gallows, farcical, satirical, ironic, and more. If you're interested in writing funny, I recommend writing what makes you laugh. If you're laughing while you're writing, someone else will laugh while reading! (I always say, "If I'm not laughing while I'm typing, I'm doing my job wrong.")
Tip 3: There are two things that always give me new ideas: reading and traveling. Learning about history, science, art, places, and people–both on the page and in real life–will stir your curiosity and help give you a vision for a new story!
You can snag her books here and here.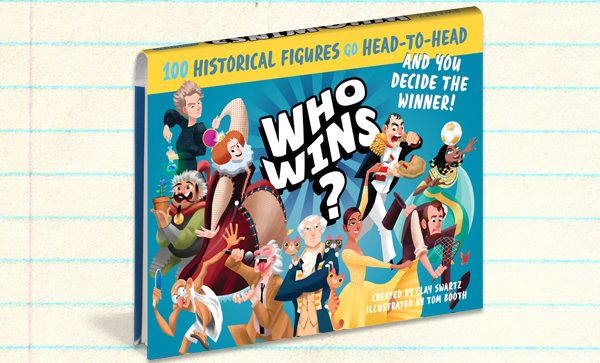 Clay Swartz – Author of "Who Wins? 100 Historical Figures Go Head to Head (And You Decide the Winner)"
Clay Swartz wrote the kind of history book that can get ANY kid excited about memorizing their historical facts and figures by turning it into a really fun game. "Who Wins?" will crack you up to the point of tears and sneakily give you a history lesson in the process. (Click here for our full review!)
Just because Clay's book is a fun one doesn't mean he didn't have writing struggles. Here's the advice he wanted to share with YOU as you embark on your writing adventure: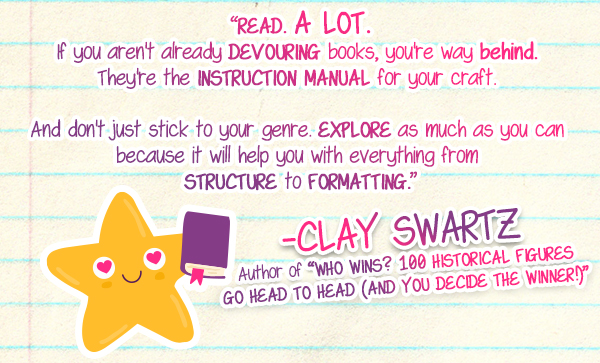 Tip 1: Write. A lot.

This is probably the advice you'll hear most often from writers, but it doesn't make it any less true. A lot of the writing process is all about being comfortable with what you're writing. You will only get better with practice. Your imagination will stretch, your mistakes will lessen, and you'll gain more confidence.
Tip 2: Read. A lot.
If you aren't already devouring books, you're way behind. They're the instruction manual for your craft. And don't just stick to your genre. Explore as much as you can because it will help you with everything from structure to formatting.
Tip 3: Go Retro
Sure, a computer is the easiest way to write. But I find that my imagination is sometimes spurred by writing longhand. That could mean something as simple as a scrap of paper to write down ideas or a dedicated journal for various drafts of your stories.

Tip 4: Stop-and-Go.

One of the biggest mistakes new or young writers make is to edit as you go. That means trying to perfect every line as you write it. That's nearly impossible. I suggest writing out a first draft that's sloppy and simple. You can save the details for later. What's important is getting your story out. That way you can wrap your brain around it and shape into something to be proud of.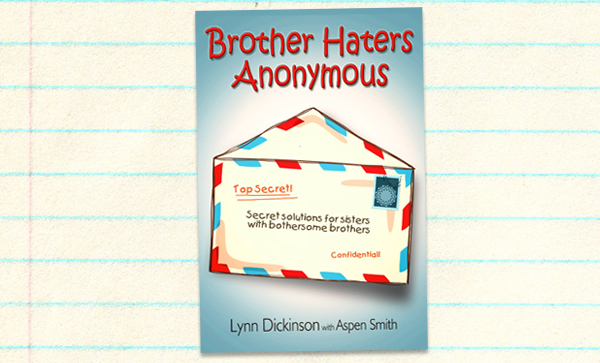 Lynn Dickinson – Author of "Brother Haters Anonymous"
Lynn Dickinson isn't just one of our good friends, she's also a NaNoWriMo champion a few times over. Lynn participates in NaNo pretty much every year, and now she's a published author. If anyone is an example of how writing your heart out for a month can pay off in a big way, it's absolutely Lynn. Here's what she shared about how to get started and stay focused during National Novel Writing Month:
Becoming a writer is a big dream, and big dreams are good to have! In fact, big dreams are important and valuable and wonderful to have. Always treat your dreams with respect. (YAYOMG: This is the most important advice anyone could ever give you, in ANY situation, not just for writing.)
The month of November can be tough if you're committed to writing every day. I wrote the first draft of my latest book, "Brother Haters Anonymous", during NaNoWriMo a few years ago. After a LOT of rewriting, it was released as a published book last year. (Go buy it! It's funny!) Sometimes, very cool things can come out of NaNo.
Maybe your dream will come true and I can go buy YOUR book on Amazon or in my favorite bookstore. That will be fun! I have three tips for first time NaNoWriMo writers that might help make it easier: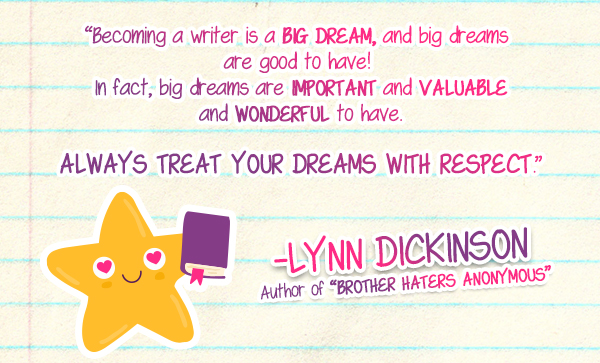 Tip 1: Stock-up on treats!
Give yourself a reward when you reach your daily writing goal. It doesn't have to be a big thing. It could be anything you enjoy. For me, it's Nutella. I buy a big jar of Nutella every November 1 – and it's always empty by November 30th. (But I always have a new book written by the time I get to the bottom of that jar!)
Tip 2: Give yourself permission to write badly!
Give your inner-critic and inner-editor the month off. They can come back to your brain in December. If you're the kind of person who tries to fix your writing as you go, you'll never finish. Just write, write, write! You can edit and fix and rewrite and polish it later.
Tip 3: Plan ahead as much as you can.
What will your story be about? Who is the main character? What do they want? Who is trying to keep them from getting it? What will they have to do to overcome their obstacles? The more you know about the story, the easier it will be to write it, come November. (And if you don't have a story in mind, no worries, just sit down and start writing anyway. You may be surprised and delighted to discover what comes out!)
Find out how Molly Maneuver deals with her troublesome brother by clicking here! We also reviewed it here.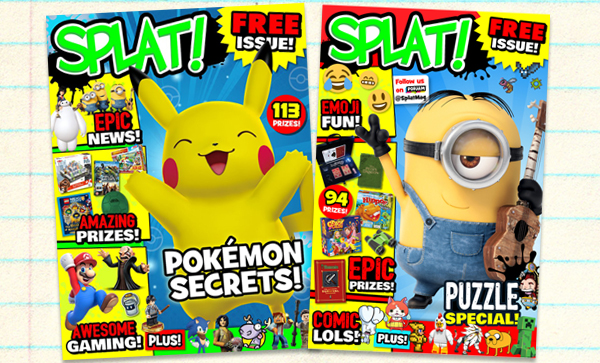 Vincent Vincent – Editor, "SPLAT! Magazine"
We recently "met" Vincent Vincent while looking for contributors for this very post. Vincent is the editor of "SPLAT! Magazine", a hugely popular interactive digital magazine for kids filled with prizes, puzzles, and news about everything from Minions to LEGO to Minecraft.
Not only did Vincent want to share some advice with you from the eyes of an editor and creative human, he actually ended up sharing some great ideas and advice with us about our blogging journey. We're so glad Vincent found his way to our site, and we know you will be too after you read his advice: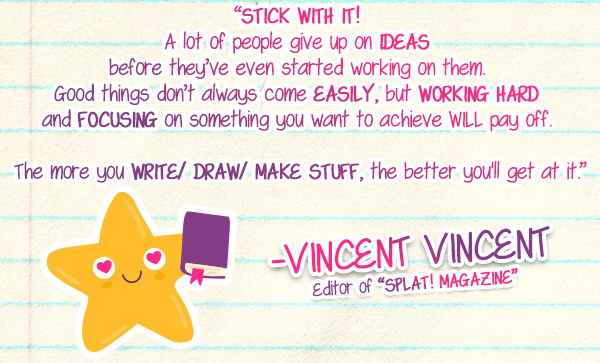 Tip 1: Keep an ideas journal
Write or doodle your ideas in a journal. This will train your brain to come up with more ideas and mean you don't forget any brilliant stuff you come up with. Also, if you're busy, you can revisit your ideas and develop them at a later date. I had the idea for
"SPLAT! Magazine"
when I was Editor on the
National Geographic Kids
website. I didn't develop
"SPLAT!"
until two years after I had the idea, and now it's one of the world's biggest tablet magazines. It doesn't matter whether your idea is to make a bonkers interactive tablet magazine – like
"SPLAT!"
– or write an awesome book or short story – good ideas don't have a sell by date.Tip 2: Stick with it!
A lot of people give up on ideas before they've even started working on them. Good things don't always come easily, but working hard and focusing on something you want to achieve WILL pay off. The more you write/ draw/ make stuff, the better you'll get at it. J.K. Rowling started writing when she was 6 years old, and it was her self belief, hard work and amazing imagination that lead her to eventually create the "Harry Potter" books. Which brings me to Tip 3…Tip 3: Open your mind
It's mind-boggling when you think about it, but you're the only you in the whole universe – and no one else has your imagination, so make the most of it. Let everything and anything inspire you – a weird dream you had, the taste of your favourite cereal, a colour you see in "SPLAT!" – you never know when something will wriggle into your head and spark a cool idea!
Download yourself a copy of "SPLAT! Magazine" on your iPad by clicking here!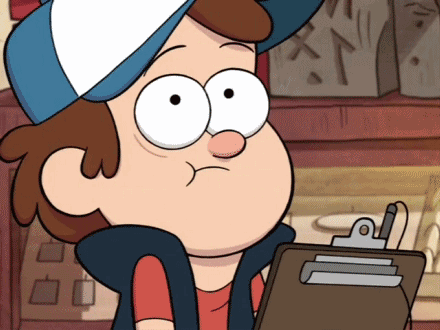 Now that you're feeling super confident about writing your story, it's time to get to started! Make sure to give yourself a nice writing break tomorrow in time for Part 2 of our NaNoWriMo Inspiration Series, featuring writing prompts to help you get your story started. (So you don't wind up like Dipper!)
These prompts were also contributed from real authors you know and love, so you're not going to want to miss it. Dying to know who? We'll give you a hint. At least two of the authors in today's post contributed something fun, plus a few more. Happy writing, everyone!