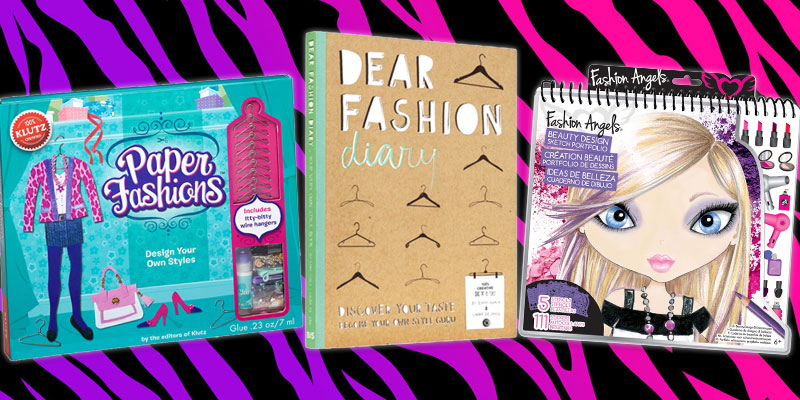 7 Must-Haves For Aspiring Fashion Designers
At some point or another, most of us have sketched an idea we've had for an outfit or helped a friend piece together the perfect look for a school dance. But what about those of you who live and breathe fashion? The ones filling up sketchbook after sketchbook with ideas, the ones dreaming of heading off to FIT one day or seeing their designs on the runway at Fashion Week?
We've got you covered, aspiring fashion designers! There's a ton of sketchbooks, journals, and other fashion-designed based products out there, that it's sometimes hard to choose just one! That's why we broke it down for you to make it easier. Whether you're just starting out or you've got years of fashion sketches under your belts, you'll love these products that will help you take your love for fashion to the next level and won't force you to spend all of your allowance.
7 Must-Haves For Aspiring Fashion Designers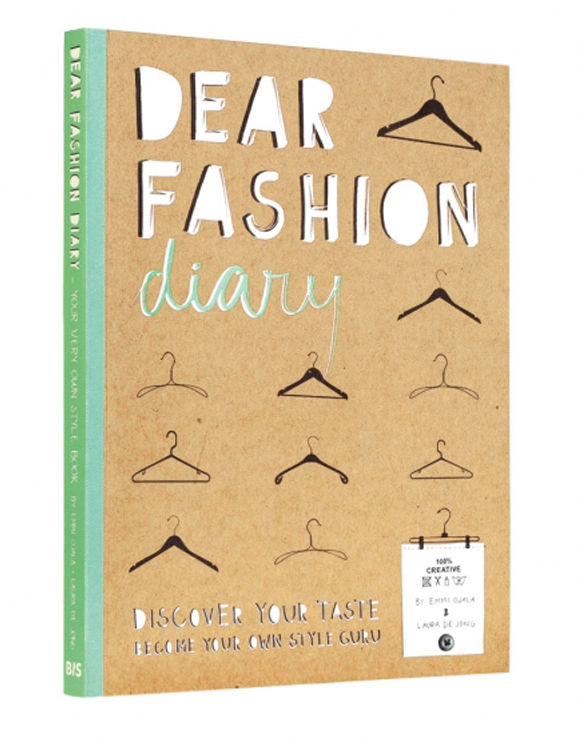 Dear Fashion Diary by Emmi Ojala and Laura de Jong
This is a must-have for any fashion lover, not just aspiring fashion designers. In this creative diary, you'll answer questions about your style, your fashion collection, and even create collages, lists, sketches, and other fashion-based activities. It's a great way to catalogue your fashion life! It's about $13 bucks on Amazon, so you won't need to take out the trash or walk the dog too often to get your hands on this one.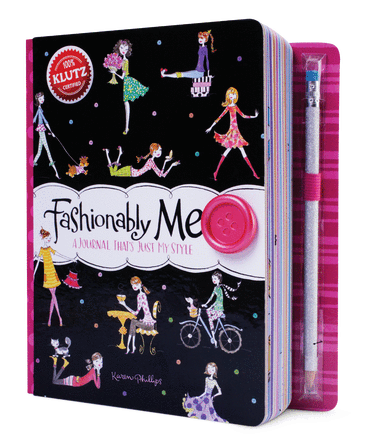 Fashionably Me by Klutz
Fashionably Me is similar to Dear Fashion Diary, but it's a little more focused on fashion design. Plus, it comes with a sparkly pencil – who wouldn't want that?! Each page gives you a prompt to help you doodle, concept, and dream up all the looks in your future fashion designs that the rest of us will be drooling over at Fashion Week someday. This one is about $14.

Creativas Fashion Design Studio by PlaySmart Labs
We've actually posted about this app in detail before, so if it sounds like it would interest you, click here for a better breakdown of the app!
Creativas Fashion Design Studio is a free to download iOS and Android app that invites you to become a student at an exclusive fashion design school. You'll get to design your outfits on paper, scan them into the game, compete in challenges, and even get real fashion design advice along the way. You'll need to pay for additional episodes, but you can buy them by the lesson for .99 cents, by the episode for $2.99, or unlock them all for $9.99, so if you like the app, it's pretty affordable.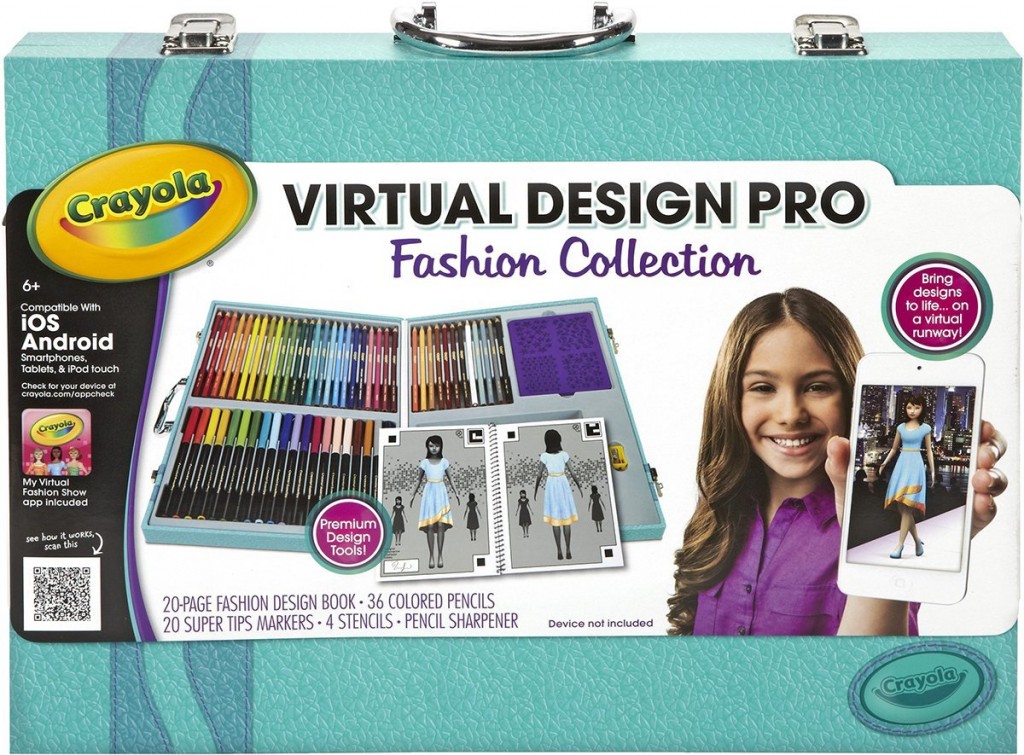 Virtual Design Pro Fashion Collection by Crayola
If you're into the whole digital fashion design thing, you'll love Virtual Design Pro. This one actually pairs up with a real world product that comes with lots of colored pencils, a special fashion design sketchbook, markers, and stencils. Using the special notebook, you can scan your designs into the My Virtual Fashion Show app to bring them to life in a virtual fashion show! Models in the app will wear your designs as they walk the runway, you can even accessorize them before sending them out. This one is $30, but you get a good amount of stuff for the price. The app is free, but you can't use it without buying the kit that goes with it.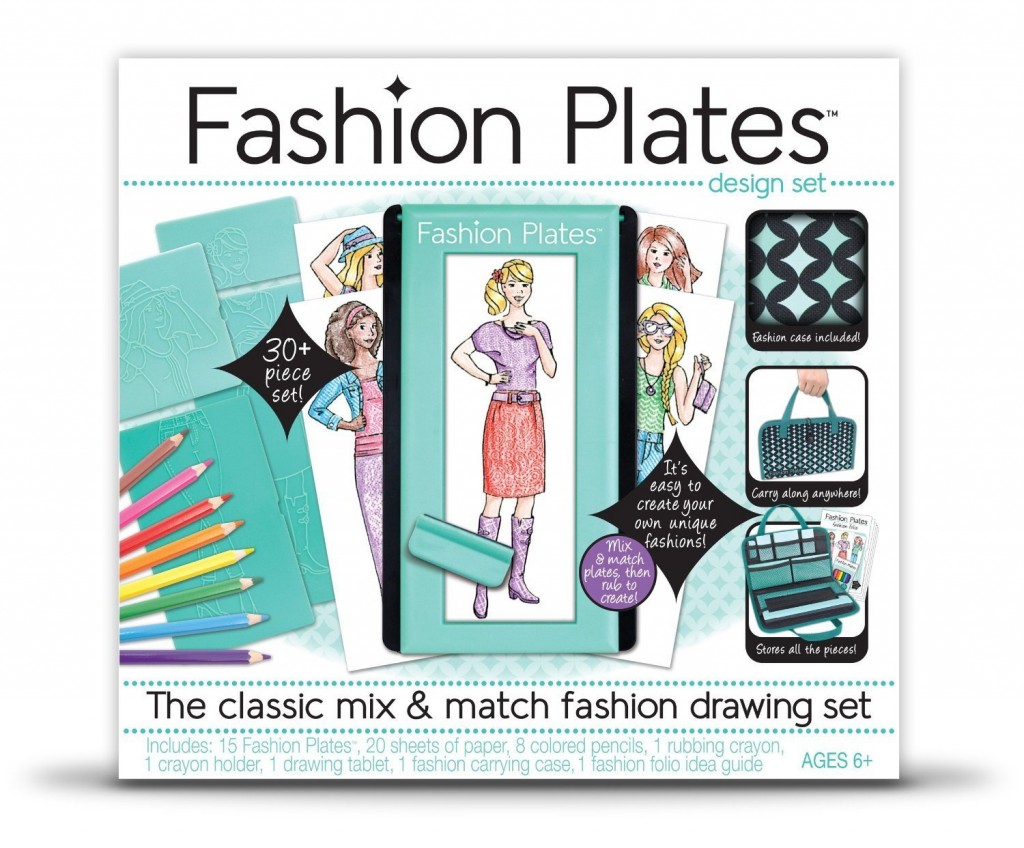 Fashion Plates Design Kit by Kahootz
If you're more interested in designing old school style, you can grab the Fashion Plates Design Kit. This is actually a great kit to get if you're a beginner who has great ideas for clothing, but aren't a top-notch artist. Just mix and match the outfit you'd like to design, put the plates onto the drawing tablet, place a piece of paper on top, and scribble over it with the rubbing crayon. Voila! You've got a model wearing a cute, blank outfit for you to design. You can even use the patterned plates to add textures to the look. This one is about $21 dollars, and there are expansion packs you can buy with other themed plates for about $8 each.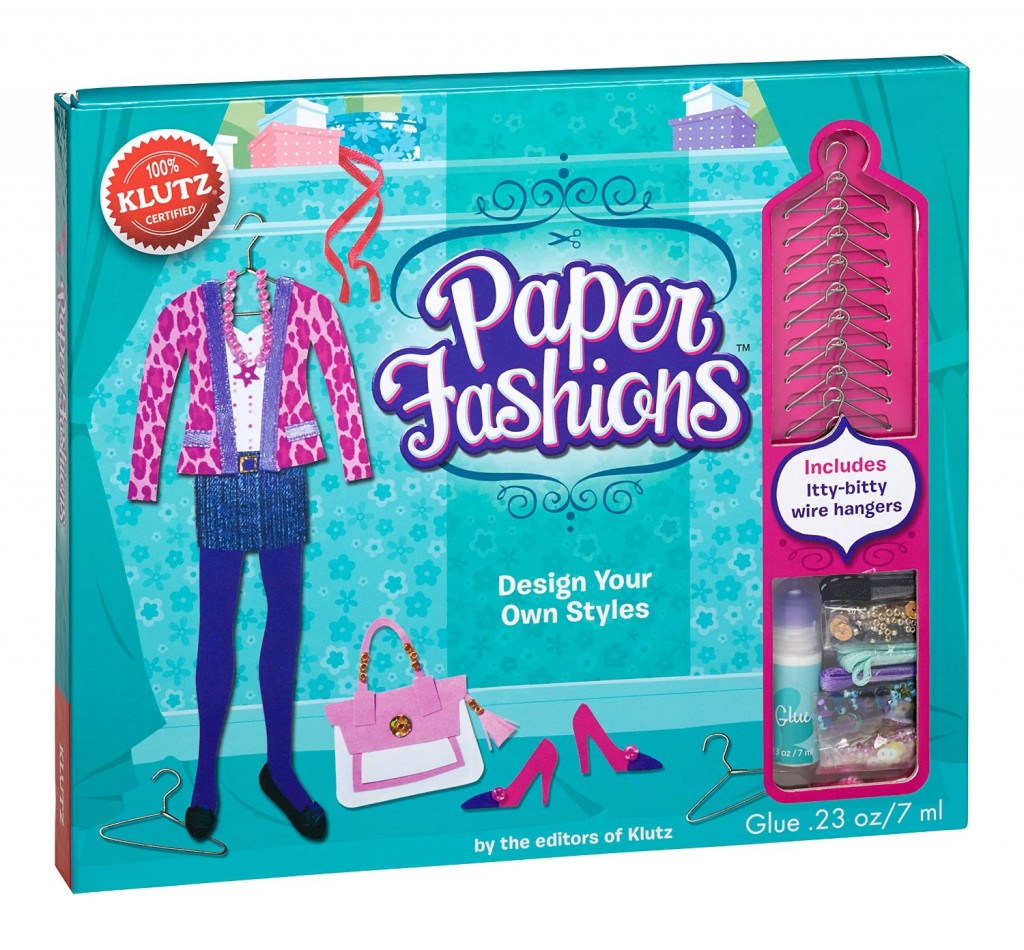 Klutz: Paper Fashions by Klutz
This kit lets you turn your designs into a reality. Instead of just sketching, this Paper Fashions kit lets you take things to the next level with stencils, sequins, lots of awesome colored and patterned paper, and of course itty-bitty hangers. (If that's not a selling point, we don't know what is!) The book gives you ideas on how to design everything from fancy dresses to casual tops to handbags and then lets you take the reigns and let your imagination run wild. This one will run you about $18, which is about the price we'd be happy paying for those tiny hangers alone!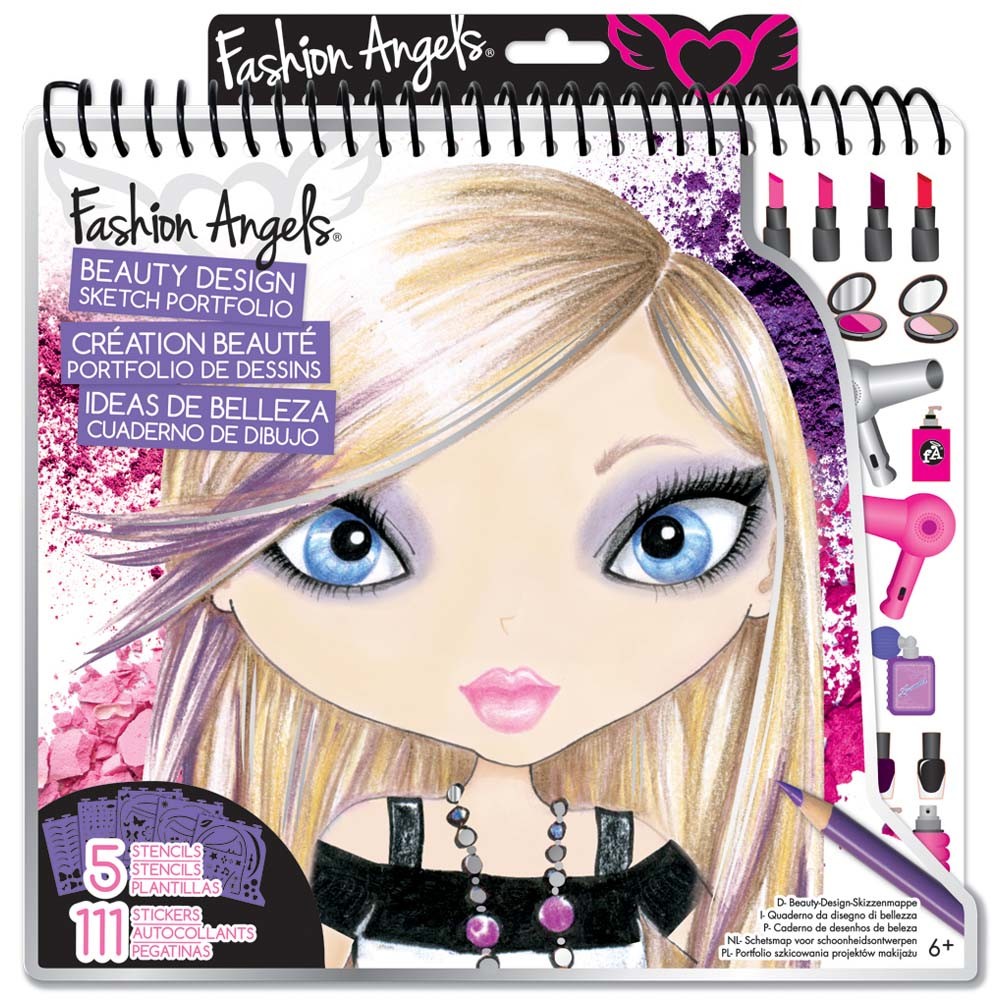 Beauty Design Sketch Portfolio by Fashion Angels
If you're into makeup, hair, and nails – this is the book you've been looking for! The book gives you tons of blank models from the shoulders up, allowing you to perfectly design your dream makeup looks and outrageously fabulous hairstyles. It also comes with stencils, stickers, and an idea book that will help you take your designs to the next level. Fashion Angels also has a ton of other great stuff for aspiring fashionistas and beauty queens (as well as DIY-ers and future entrepreneurs), so definitely check them out if you're itching for a new creative project. This one is only $8,99, so mom and dad will likely be willing to buy you this one with only a minor amount of begging.
If creative writing is more your thing, check out our post of awesome Creative Diaries to get your creative juices flowing!