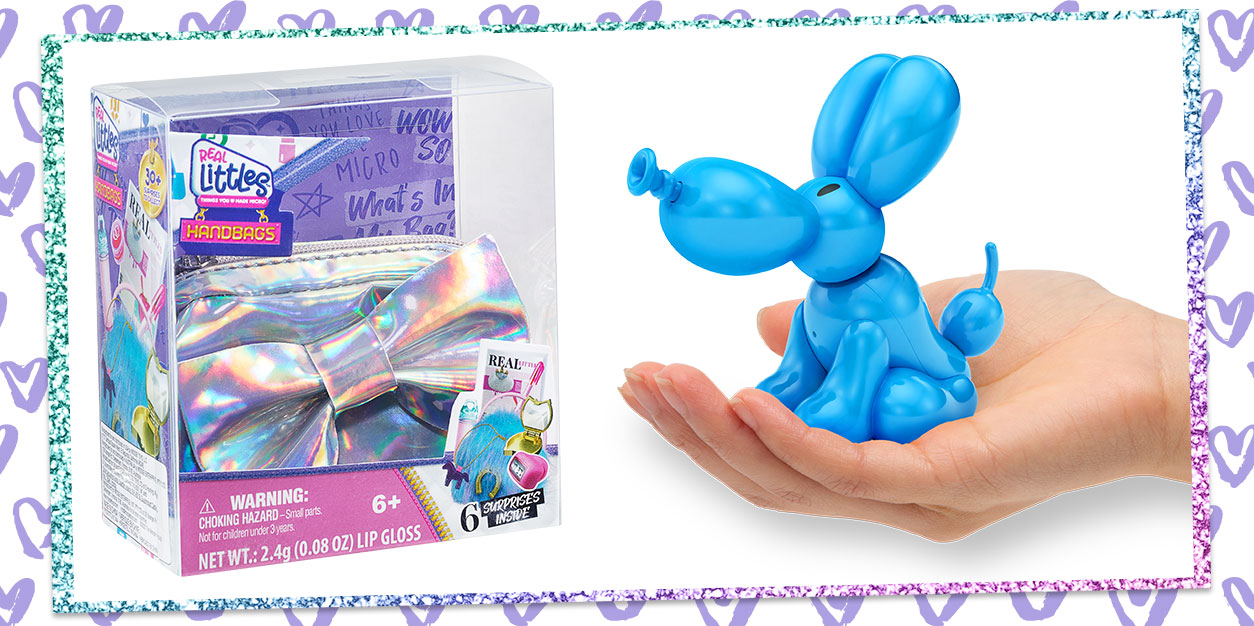 These Adorably Tiny Toys Are Perfect for Sharing With Your Galentine + GIVEAWAY!
NOTE: We teamed up with Moose Toys for this Galentine's Day Giveaway. All opinions are our own; we were under no obligation to give a positive review. Giveaway prizes provided by Moose Toys.
Galentine's Day is all about celebrating the best ladies in your life, and it's right around the corner. It's the perfect girl-power holiday all about bonding with your besties, and unlike Valentine's Day, you don't need a crush to celebrate!
Since group hangs are tricky this year, throwing the ultimate Galentine's sleepover might not be an option, but gifting your gals totally is, and we're here to help! Moose Toys recently released some seriously adorable tiny toys, and we think you'll swoon over the mini-sized cuteness.
From super small handbags to palm-sized puppies, we're living for these amazing finds – and we're giving TWO lucky winners a chance to win a set to share with their squad this Galentine's Day! Peep these super cute collectibles and then have your favorite adult fill out the form below for your chance to WIN!
These Adorably Tiny Toys Are Perfect for Sharing With Your Galentines: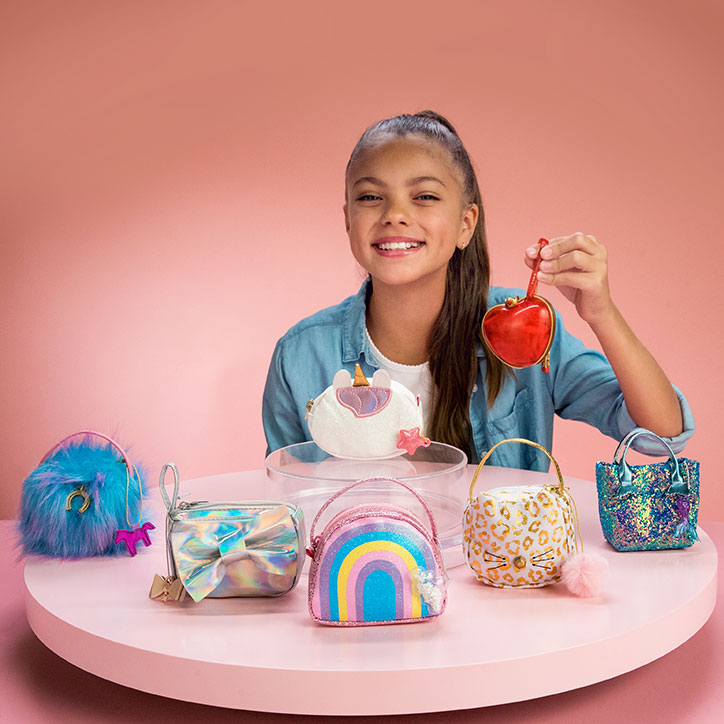 Real Littles Handbags:
Tiny is totally on-trend, and the Real Littles line is totally crushing it with their fabulous mini accessories! Last year they released a line of super cute tiny backpacks, and now they've added handbags into the mix.
There are 8 styles to collect, each inspired by high-end handbags. Inside these delightfully designed purses, you'll find six micro surprises including lip gloss, hair clips, and more so you can get glam on the go! There are over 30 surprises to collect, including a limited edition ring watch. Plus, each bag features a clip so you can attach it to your backpack, handbag, or belt loop and take it everywhere with you! Our prize pack comes with FOUR Real Littles Handbags so you can celebrate your besties this Galentine's Day.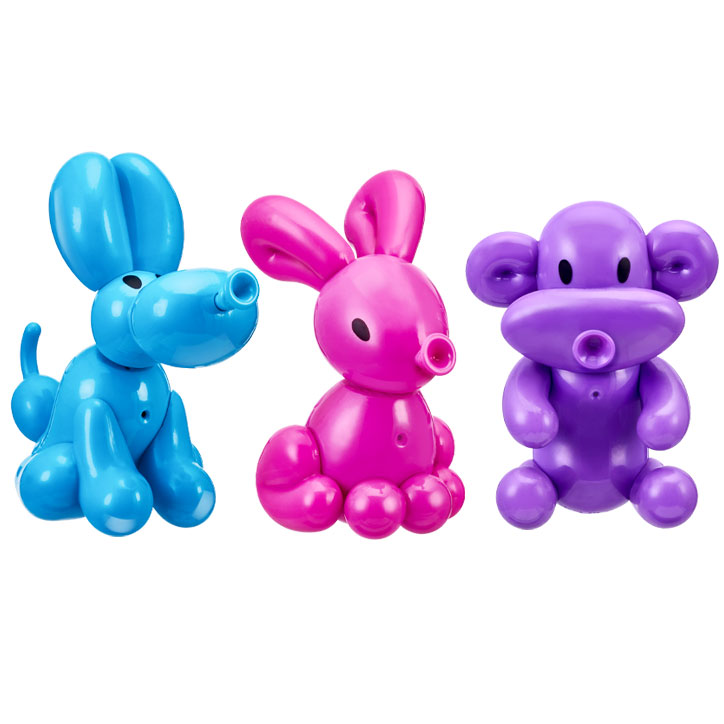 Squeakee Minis:
If you thought the full-sized Squeakee was cute, you're going swoon over the miniature version that fits in the palm of your hand! These interactive mini balloon pets just can't wait to be your BFF. This new line of Squeakee Minis doesn't stop at puppies, though! There's also a pink bunny and a purple monkey with equally cute balloon themed names, Poppy and Billo.
So what can these cuties do? All of their interactions are like a balloon animal come to life – speak to them and they'll repeat your message in silly helium voices that will make you LOL. Blow on their noses and they will make an inflating sound, just like you're blowing up a balloon – but don't blow too much or they'll POP! Pat them on the head and they'll make excited squeaks of happiness and friendship.
Our prize pack features TWO Squeakee Minis so that you and your Galentine can play together!
Moose Toys Galentine's Day Giveaway: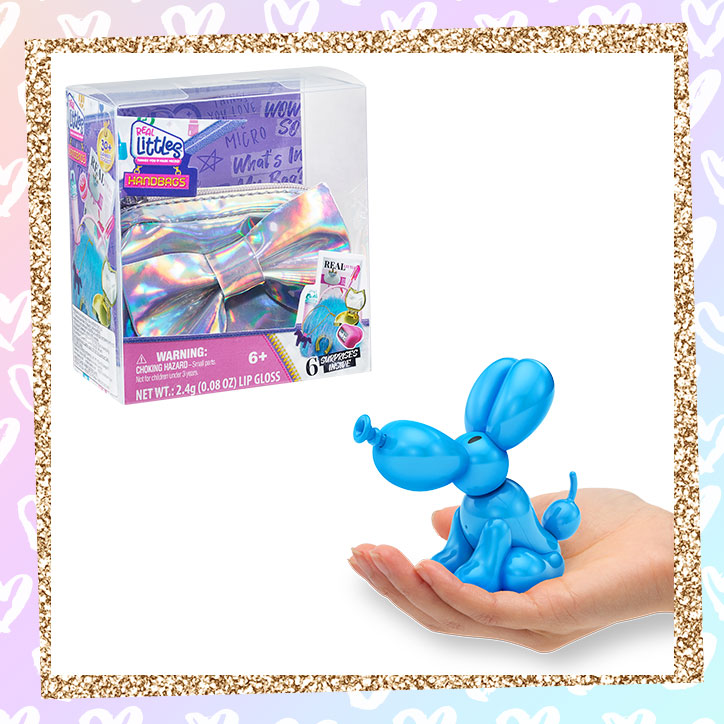 WHAT DO I WIN?:
TWO lucky winners will receive a Moose Toys Galentine's Day Prize Pack that includes:
– FOUR (4) Real Littles Handbags
– TWO (2) Squeakee Minis – Heelie the Puppy
Prizes generously provided by Moose Toys. Please note: The Real Littles Handbags will be selected at random, we cannot guarantee which ones you will receive.
HOW DO I ENTER?:
Grab a parent or guardian and have them fill out the form below by February 19, 2021 at 11:59pm ET.
Giveaway runs from 2/05/21 at 12:00 pm ET through 2/19/21 at 11:59 pm. Open to US residents ONLY. Be sure to read the fully detailed rules HERE before entering.
THIS GIVEAWAY HAS ENDED AND THE WINNER HAS BEEN CONTACTED.
You must be 18 or older to enter. Please, only ONE entry per person. If selected as a winner, we will provide your parent/guardian with an affidavit to confirm that you are a valid winner who has permission to win. They will be REQUIRED to sign and return the affidavit to YAYOMG! to claim your prize. Prizes will not be mailed out without signed parental consent.
Love super cute collectibles? We just revealed an early sneak peek of a brand new food-inspired toy line called My Squishy Little Dumplings – click here to take a look!