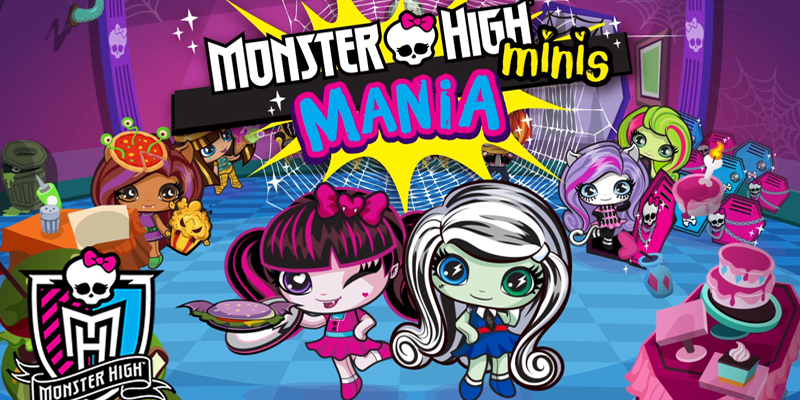 Monster High Minis Mania is Spooktastic Fun
If you're not already obsessed with Monster High Minis, you're about to be! The brand new mobile game from Mattel and Animoca Brands, Monster High Minis Mania, is a frightfully fun customer management game where you get to jump in and help the mini ghouls raise money so that they can throw the greatest school dance in MH history! Watch the gameplay trailer for a closer look!
In Monster High Minis Mania, you'll help Frankie Stein, Draculaura, and the rest of the mini-sized versions of your favorite characters take over the Creepeteria and transform it into a spooktacular cafe. You'll help them serve the Monster High students all types of frightfully tasty food, ring them up, and make sure your cafe is running at it's best. In order to make your cafe the best it can be, you'll need to hire more Minis and keep your cafe upgraded so you're always serving the most ghoulishly delicious treats as quickly as you can.

As you complete each level, you'll earn coins and level up. As you reach higher levels, you'll be able to unlock different upgrades for your cafe, including nicer backdrops, faster serving stations, and more. There's also power-ups you can buy to help you out throughout the game, like score and XP boosters, extra patience for your customers, or an extra 10 seconds to complete the level. Our personal favorite is the severed hand that runs the register for you, so you can focus on serving the customers and not have to deal with ringing them up too.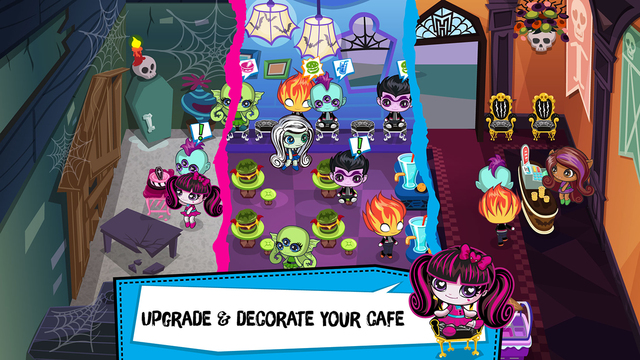 As you play, you'll also fill up the Mania Meter. Tap on it when it's all filled up and begin Mini Mania mode, which will begin a fast paced frenzy for a few seconds, letting you earn even more coins and XP.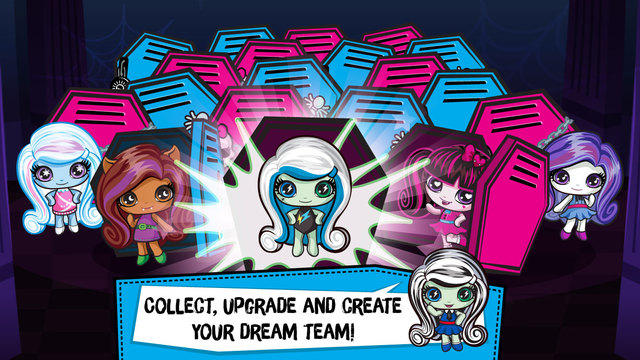 If you've played the Ever After High Tea Party Dash, it's pretty similar to that, but cuter since everything is miniature! In the game you'll get to purchase Monster High Minis and just like the real versions, you never know which ones you're gonna get! There's even a list where you can keep track of the minis you've collected, just like the checklist that comes with the minis IRL. If you get a mini you already have, that character will level up. Right now the game only has 33 of the current 70 Monster High Minis available in real life, but we're guessing we'll be getting more down the line.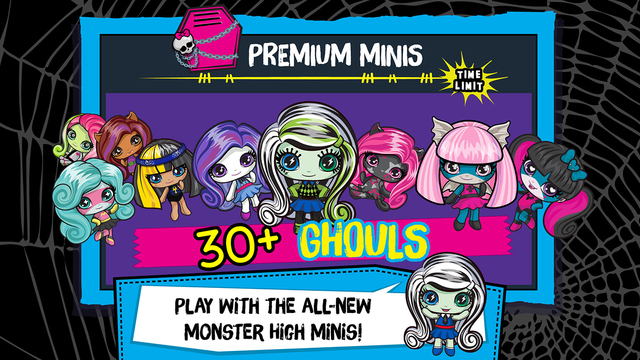 If you connect your game to Facebook, you'll unlock the leaderboards where you can compete against your friends for both high scores and most coins earned. It also looks like gifting and some other features are set to be unlocked in future updates. We've got our fingers crossed for mini trading amongst friends! Monster High Minis Mania is now available for iOS and Android devices. The game is free to play, but there are some in-app purchases for gems and coins available. For even more fantastic Monster High news, games, and quizzes click here!