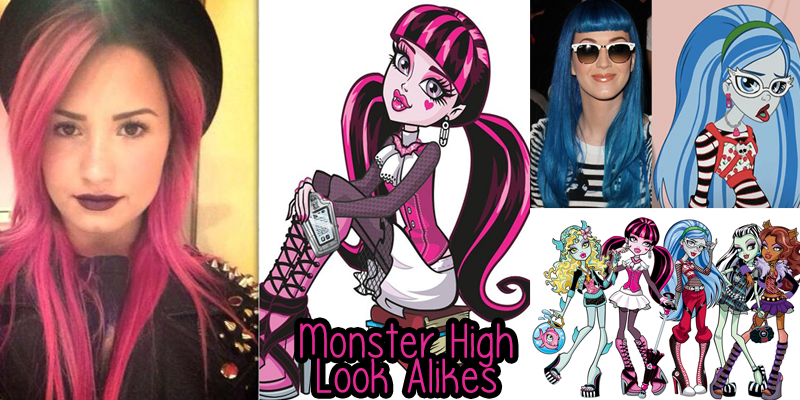 Monster High Look Alikes
Whether you're a collector of the dolls, a fan of the cartoon, or something in between – we're sure you can agree that the Monster High characters have awesomely unique style! There's been a few movies and TV specials, but if Monster High were to ever hit the big screen for a live action movie – which celebs might play the Monster High Characters?
We did some digging on our good pal, the internet, and came up with these Monster High Look Alikes!
Demi Lovato as Draculaura:
Demi already has unique style and kind of dresses like a Monster High character, so throw her hair in pigtails, and she'd make a great Draculaura!
Katy Perry as Ghoulia Yelps:
This pretty much speaks for itself, don't you think? From the glasses to the hair, and Katy's quirkiness, she'd be a great choice for Ghoulia!

Christina Aguilera as Frankie Stein:
Christina's hair has been pretty similar to Frankie's before, but would she be willing to go green?

Kesha as Lagoona Blue:
Kesha actually LOOKS quite a bit like Lagoona, don't you think?

China Anne McClain as Clawdeen Wolf:
Throw some wolf ears on China Anne, and she'd be a great match for Clawdeen! She'd totally rock that awesome little fur collared coat too!

What do you think of our Monster High Look Alikes choices? If you can think of someone better, let us know in the comments!