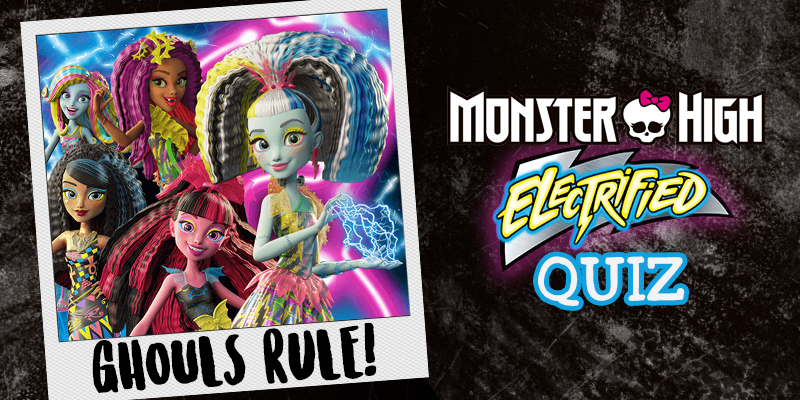 Can You Ace This Monster High: Electrified Quiz?
Scary good news everyone – Monster High: Electrified is finally here! Electrified picks up where things left off at the end of Welcome to Monster High. The school has more students than ever before, everyone is getting along, and things are going really well…for now.
After finding out that Clawdeen dreams of opening her own salon, the ghouls work together to help make it a reality. Starting their own salon won't be easy though – they've got to decorate it, whip up freaky fab outfits, and plan the grand opening event. While Draculaura, Clawdeen, Cleo, and Lagoona get to work, Frankie has a sneaking suspicion that Moanica is up to no good. She enlists Twyla for help because she's quiet, shy, and can disappear into the shadows at a moments notice. Plus, Frankie is all about making a new friend!
During Twyla's investigation, her and Frankie must sneak off to talk in private, causing her to bail on her salon duties. Will the ghouls be able to get the salon open AND stop Moanica and the Zomboyz from exposing the monsters to the Normies? You'll have to watch the movie to find out!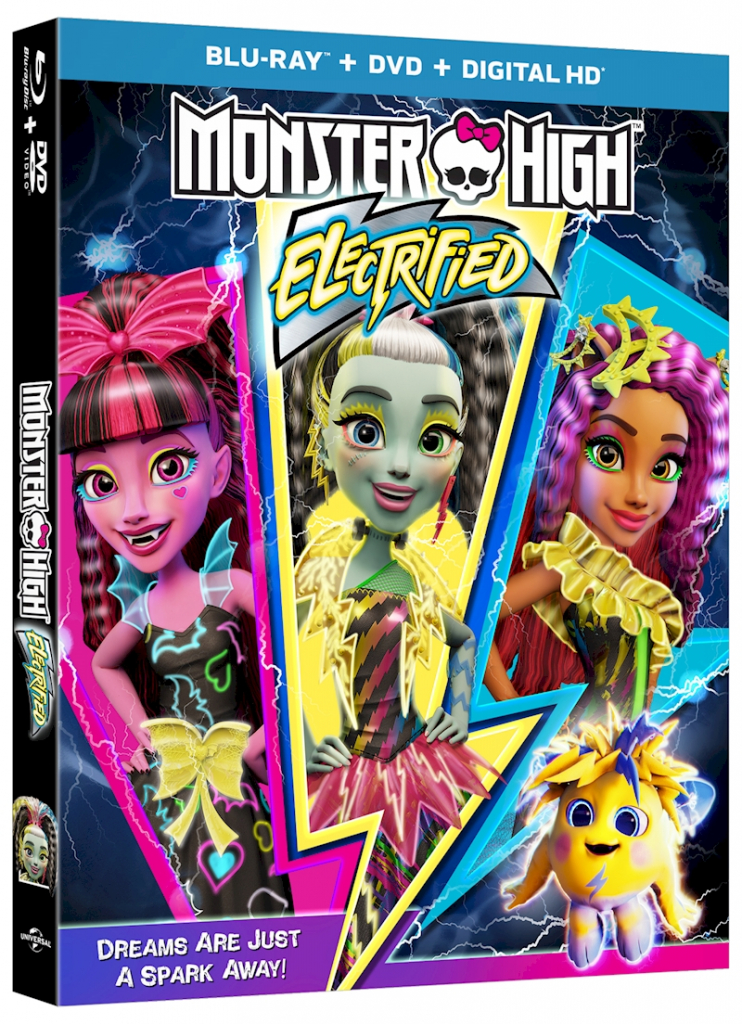 Monster High: Electrified is now available on Digital HD, DVD, and Blu-Ray! If you've already seen it – test your knowledge and see if you can ace our Electrified Quiz below.
Monster High: Electrified Quiz:
Now that you totally rocked that, test your MH dedication by taking our Welcome to Monster High Quiz!
GIF Credit: monsterhigh-gifs.tumblr.com