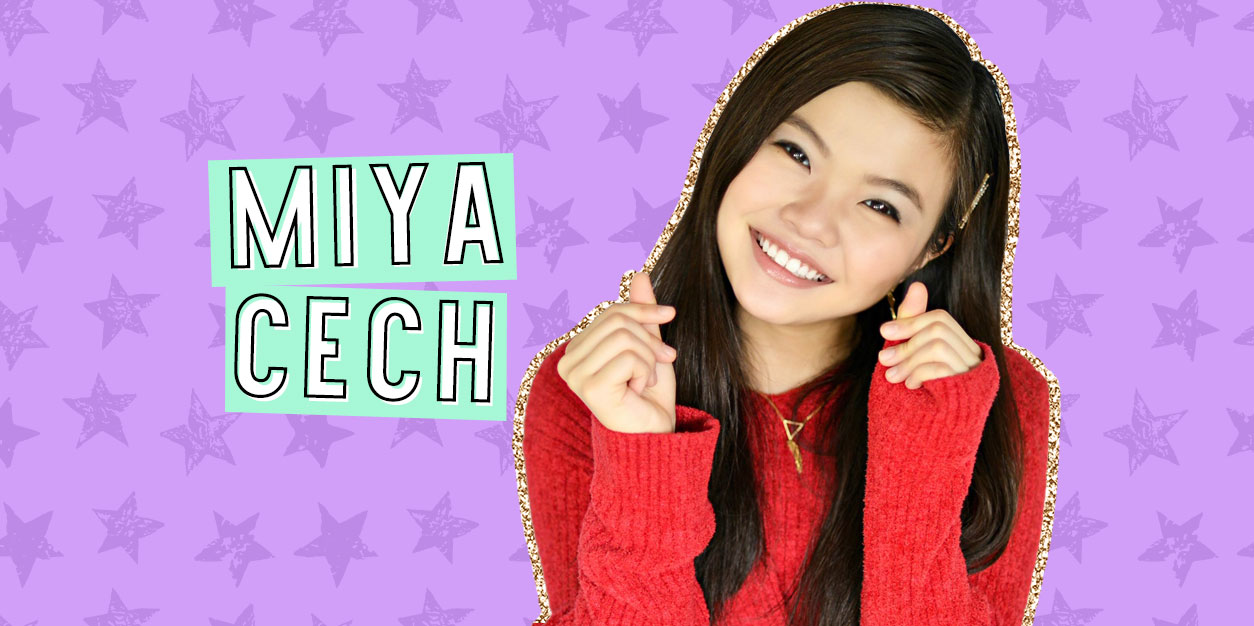 Miya Cech Dishes on The Astronauts and Making a Positive Impact
Today we're catching up with the talented Miya Cech!
You likely recognize Miya from the recent revival of the hit 90s series, Are You Afraid of the Dark? Since getting her start in 2015, Miya has starred in everything from comedy to fantasy to horror both on the big screen and on TV. In her newest project, she's headed back to Nickelodeon for a new sci-fi adventure series called The Astronauts.
In The Astronauts, a group of 5 kids accidentally launch themselves into space and have to do whatever it takes to find their way back home. Miya stars as Samy, the lead character, in her most complex role yet. We can't wait to see her shine when the series hits Nickelodeon this Fall!
When she's not on set, Miya is extremely passionate about lending her time to causes she believes in. Most recently, she focused her energy into supporting Black Lives Matter by attending a peaceful march with her dad. She is also extremely passionate about seeing more Asian American representation in Hollywood and has joined forces with Ally Maki and the Asian American Girls Club.
Get to know Miya Cech as she chats about The Astronauts, why she loves working on sci-fi projects, and the new skills she learned during quarantine!
Get to Know Miya Cech: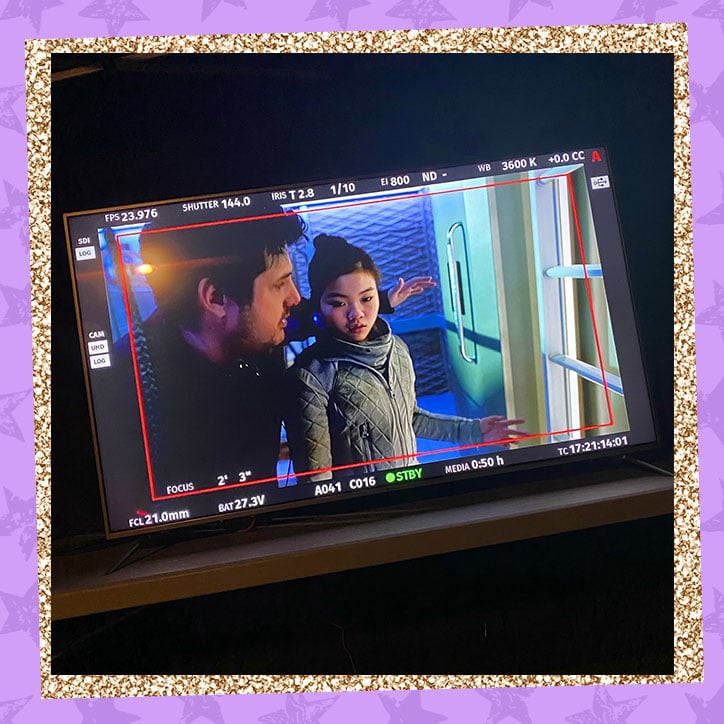 Tell us a little bit about your new Nickelodeon series, The Astronauts!

MIYA CECH: The Astronauts is Nickelodeon's new series co-created with Imagine Kids and Family.

In the show, my character, Samy, is the daughter of a famous astronaut. Days before her mom is scheduled to leave on a big mission, my 4 friends and I sneak onto the ship and accidentally blast off. We have to work together and overcome our fears to survive and try to get home.
When taking on a new role, how do you find inspiration for your character?

MIYA: I try to figure out what my character's backstory is. Like what about her past made her who she is. I've been so lucky to work with many directors who take the extra time to have meetings and talk with me about who my characters are and why. With a complex character like Samy in The Astronauts, this is especially important.

My director, Dean (who I also worked with on Are You Afraid of the Dark?), really explained to me why Samy has a tough exterior and helped me peel away her layers. It's my goal to always portray a character authentically so, I tend to ask a lot of questions.
You starred as Akiko in the revival of Are You Afraid of the Dark! What was it like to become a member of the iconic Midnight Society?

MIYA: I loved being a part of the new Midnight Society. We shot the miniseries in the summertime at night. It felt like summer camp – sitting around the campfire or exploring the carnival set, which was actually a real working carnival. It was really great to see that the fans of the old show really seemed to love it too!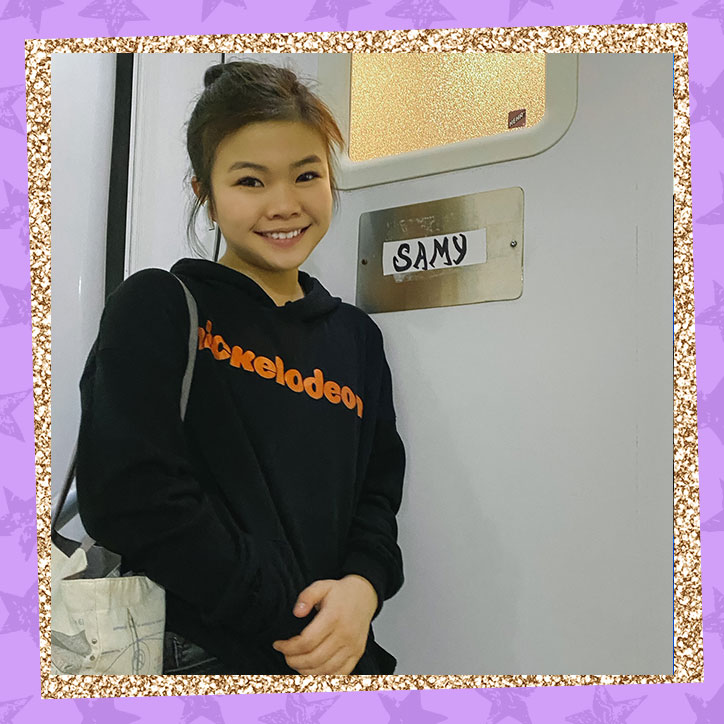 You've taken on a variety of roles from comedy to sci-fi to horror. What would be a dream role for you?

MIYA: I really love that I'm back doing a sci-fi project right now. I love the genre because it can be kinda fantasy – like lying a spaceship like in The Astronauts or fighting aliens like in Rim of the World. But the stories can also touch on real life subjects at the same time, like friendship, family issues, and overcoming adversity.
What are you most passionate about?

MIYA: With the recent events happening across our country, I was so proud that kids my age were really speaking out, standing up for the Black Lives Matter movement. I really wanted to use my platform to make my voice heard and also be able to share with my followers, people I know who were working to make change. So, I joined the other industry people who muted their accounts for a week and only posted educational links, resources, and places to donate in my stories.

I was also able to attend a peaceful march in my hometown with my dad and it was very moving and powerful. In this sad and terrible time, to see my generation come together and for our parents to support us, made me hopeful.

I'm also proud to be involved with the Asian American Girl Club, which is an organization and clothing brand founded by my friend Ally Maki. They bring focus to Asian American and POC current events. It's also a place to connect with other Asian American role models.

If you would like to donate and educate yourself on Black Lives Matter, their website is a great resource to get started.
Who are some of your female role models, and how do they inspire you?

MIYA: I really look up to Ally Maki, Ali Wong, Amandla Stenberg, Kate Tsang (my director on my last movie, Marvelous and the Black Hole) and my friend Amanda Nguyen who is a Nobel Peace Prize nominee and the founder of Rise (a civil rights organization).

I've been so lucky to work with these strong, smart, socially aware females who are always willing to share their knowledge. I was 9 years old when I met Amanda, and to this day, she is always only a phone call away.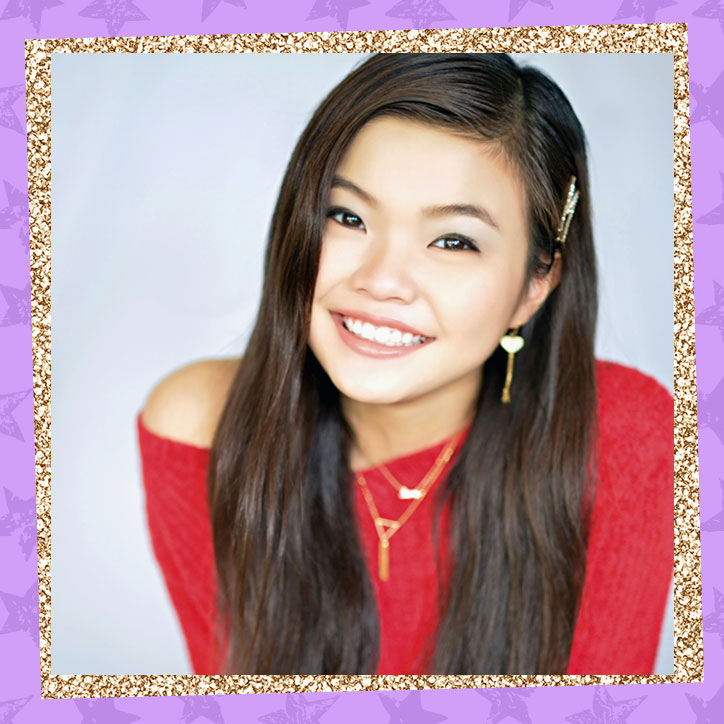 When you're not busy with acting, what are some things you like to do for fun?

MIYA: I really love to cook and bake. I love to learn new recipes. During the quarantine I learned how to make a ton of new dishes.

I also love art and anime and I LOVE K-pop music. Of course I like spending time with my siblings and hanging out with friends too.
What is your biggest dream for the future?

MIYA: My dream for the future is to continue to see more diversity in all aspects of our lives – more diversity and acceptance and love. More acceptance of each other and understanding and learning from our different life experiences.
Do you have any advice you'd like to share with your fans?

MIYA: Never be afraid to make your voice heard. Speak up even when it's hard. Sometimes the hardest things to say are the things that need to be heard the most!
Loved getting to know Miya? We caught up with the cast of The Baby-Sitters Club! Click here to get to know Sophie Grace, Xochitl Gomez, Malia Baker, Shay Rudolph, and Momona Tamada as they dish on what it was like to bring the iconic series to life!