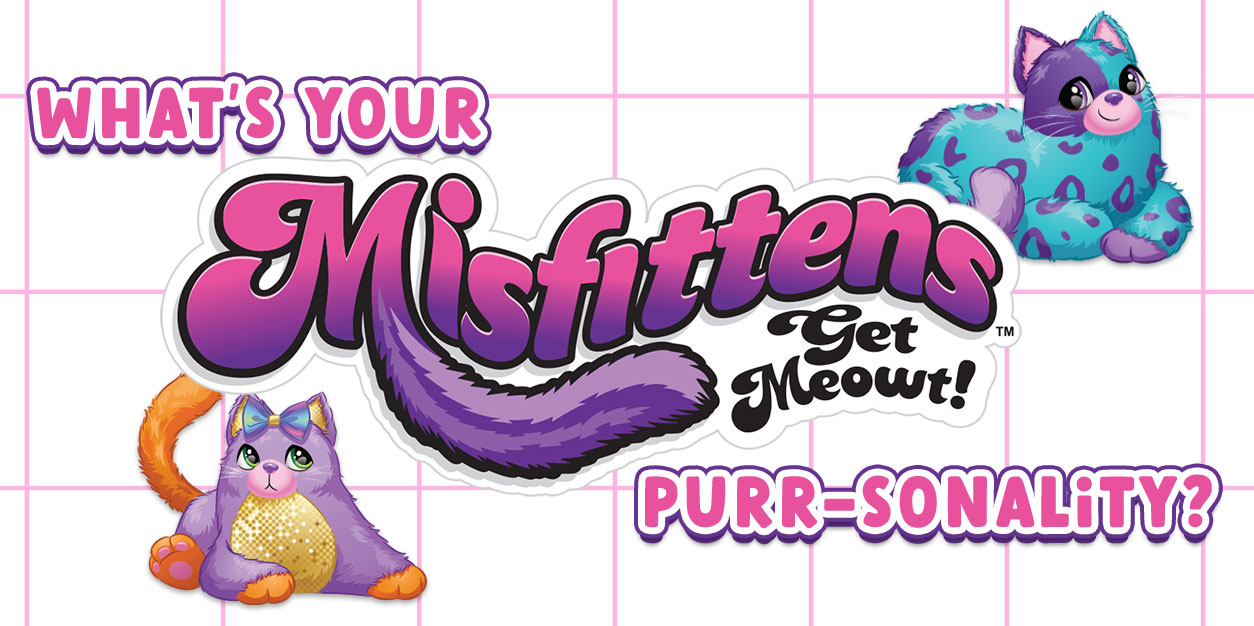 QUIZ: What's Your Misfittens Purr-sonality?
NOTE: We collaborated with Basic Fun on this Misfittens quiz.
Silly, squishable, and snuggly soft, Misfittens are about to become your new BFFs!
Living by the motto "If I fits, I sits", Misfittens are funny felines who've stuffed themselves into super small spaces, and need your help to get them meowt! Basic Fun just released Wave 2 of this adorable surprise plush line, and it's even better than the first. With brand-new fur colors, fluffier tails, and an added dose of sparkle, the new Misfits really stand out from the crowd!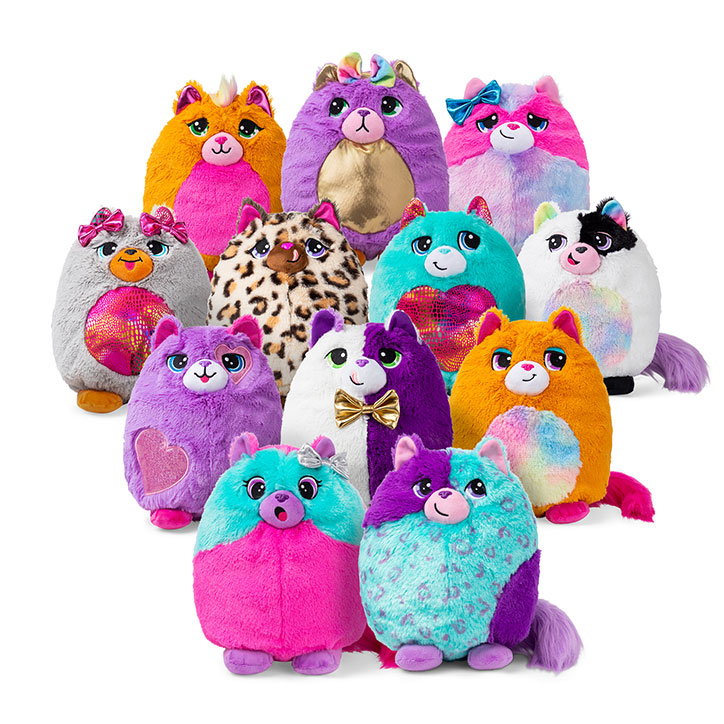 Each of these silly kitties has its own unique look, adorable name, and special personality traits so you can get to know them better. Are you adventurous like Archie, a charmer like Clawsby, or an artist like Zoey? We couldn't resist pairing you up with your perfect Misfittens BFFs, so we put together a purr-sonality quiz to help you find out which hilarious Misfits suit you best!
Discover Your Misfittens Purr-sonality:
Which Misfittens kitties are destined to become your besties? Take our quiz to find out which Misfittens characters are your best purr-sonality match!
MORE POSTS YOU'LL LOVE:
✨ARTSY GLOW-UP: Make mini light art that shines bright! Enter for a chance to WIN a Lite-Brite Mini-X Connect!
💖BROOKHAVEN VIBES: Get to know Cilla & Maddy from JKrew Gaming as they chat about Roblox roleplays & more!
✨EASTER FUN: We're giving 5 lucky winners a chance to WIN a bunny-shaped Eggmazing Egg Decorator kit!