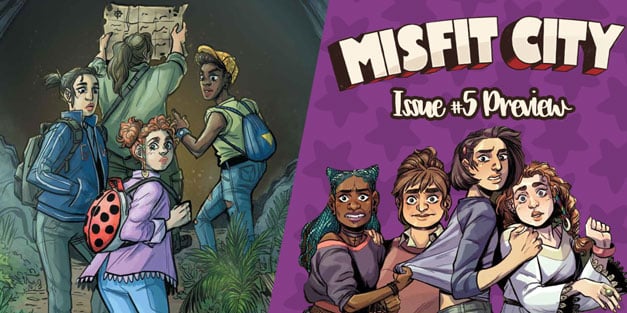 Misfit City #5: Pippin is Amazing and Secrets Begin to Unfold
Now that you're fully immersed in the back to school grind, you're probably longing for those post-homework moments of relaxation and living for the weekends. Sure, learning is awesome and seeing your friends is totally fun, but even the most enthusiastic students get a little burnt out sometimes. Thankfully, you can always count on one thing every week to turn things around – hitting the comic shop on Wednesday afternoon with your BFFs and picking up the new releases! This week, Misfit City #5 hits shelves and the girls are headed deeper into the cave they uncovered in the previous issue.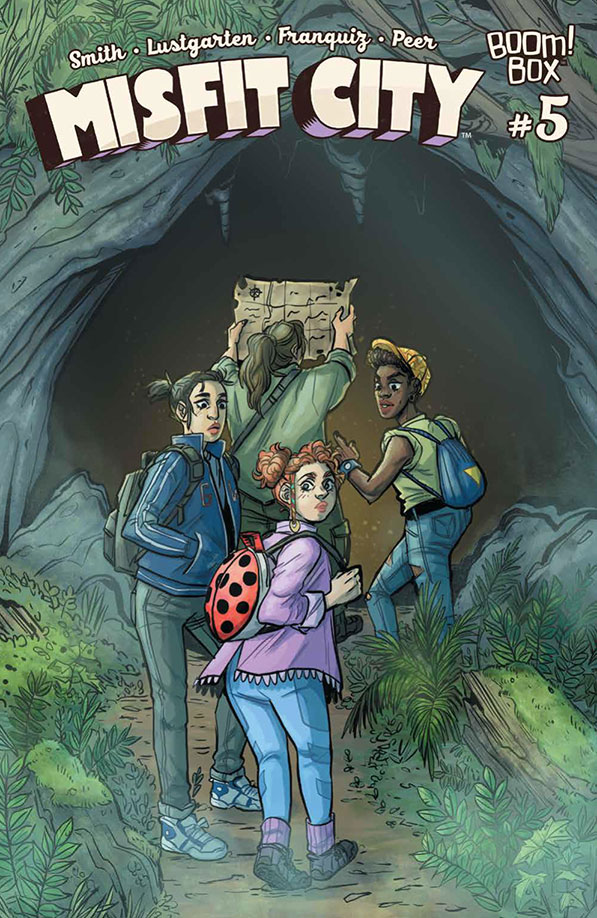 In Misfit City #5, Wilder and her friends are closer than ever to uncovering Black Mary's treasure, but so are the Denby twins and their mysterious new friend. As trouble unknowingly lurks behind them, the girls head deeper into the unknown where there's plenty of darkness, hidden pathways, and Hardy Boys references to keep you on the edge of your seat as you turn page after page. You'll have to wait until September 20th to pick up the issue and see where the story leads. For now, follow your treasure map to the preview below.
PREVIEW: Misfit City #5:
Issue after issue, Misfit City manages to keep us intrigued and excited to find out more about the treasure and the history behind it. With every panel of this issue, you can feel the chill in the air in the musty old cave and the chill in your spine as the story unfolds.
We always tear through these issues so quickly and then re-read again, looking for clues, drooling over the art, and catching references we missed the first time around. Adventuring with the Misfit City squad never gets old! We'd follow these girls on a treasure hunt, a fro-yo run, or pretty much anywhere.
Misfit City #5
Publisher: BOOM! Box, an imprint of BOOM! Studios
Writers: Kiwi Smith and Kurt Lustgarten
Artist: Naomi Franquiz
Cover Artist: Naomi Franquiz
Price: $3.99
Synopsis: Wilder and her friends draw closer to finding the treasure of Black Mary, but life is pulling them away from the path that leads to X marks the spot!
For even more awesome comics from our buds at BOOM! Studios, click here!