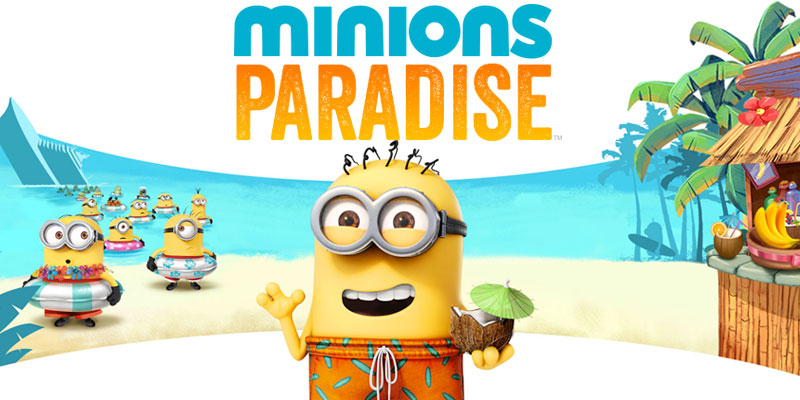 Minions Paradise Lets You Party With the Minions
Bello! The long anticipated Minions Paradise finally hit app stores yesterday, and it's definitely worth the wait! All the Minions get really mad at Phil when he accidentally sinks their cruise ship and gets them stranded on a deserted island, and Phil needs to do everything he can to turn things around and make everyone like him again.
In Minions Paradise, you'll help Phil turn the bare island into a party paradise for all of his friends. Watch Phil ruin everything in the trailer here.
When the Minions arrive on the island, they're not too thrilled with Phil. You'll need to turn their attitude around by showering them with gifts and food. (also a great real-life strategy when someone is mad at you!) Once the Minions are on your side, you can keep them happy and distracted with Distractivities.
This will keep them busy and also help you out by working at the different locations you build around the island, so you can continuously earn more sand dollars, party points, party supplies, and other various items. Phil will keep you busy with lots of quests to complete, each of which earns you sand dollars and party points and keeps the game moving.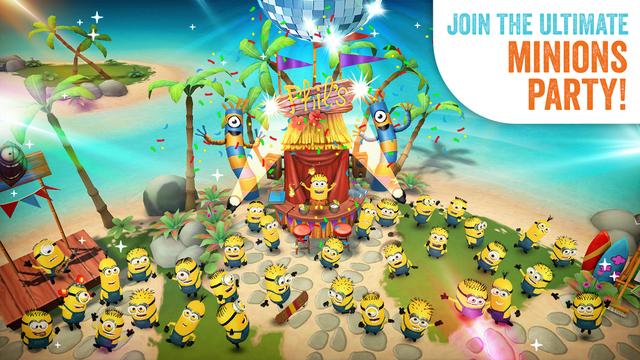 There's lots of fun mini games to play like waterskiing with an alligator and sliding down water slides. There's also lots of buildings, decorations, and Minions to unlock. You can use the decorations like hot tubs and hammocks to customize the island however you like to turn it into the best vacation spot ever. Plus, how many games allow you to make a flamethrower just for funsies?! You even get to help out the Villains by building them a vacation destination of their own. Being evil is hard work!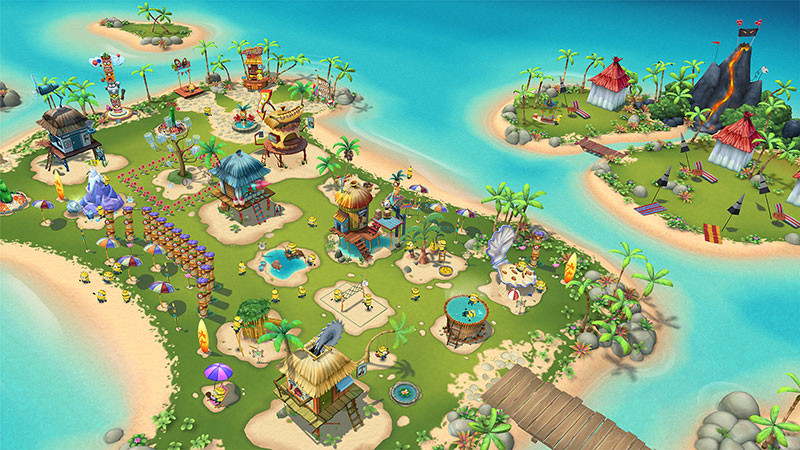 The game is also filled with the adorably quirky Minion humor and characters you've grown to know and love from the movies – like Kevin, Stuart, and Bob, which makes waiting for the timers not so terrible. Throwing parties means you get to watch the Minions dance and giggle, which is endlessly entertaining!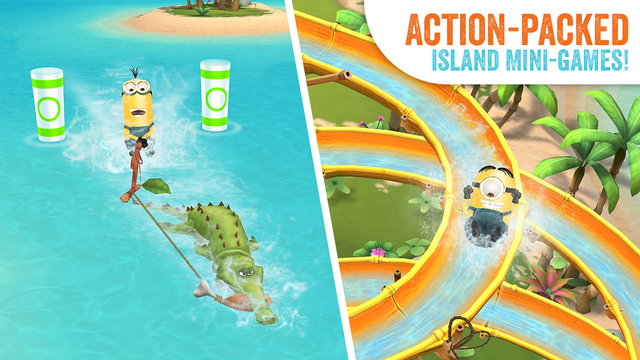 Minions Paradise does have in-app purchases, but as long as you're patient, you really don't need to spend any money. The app itself is free, and can be downloaded from the App Store and Google Play.