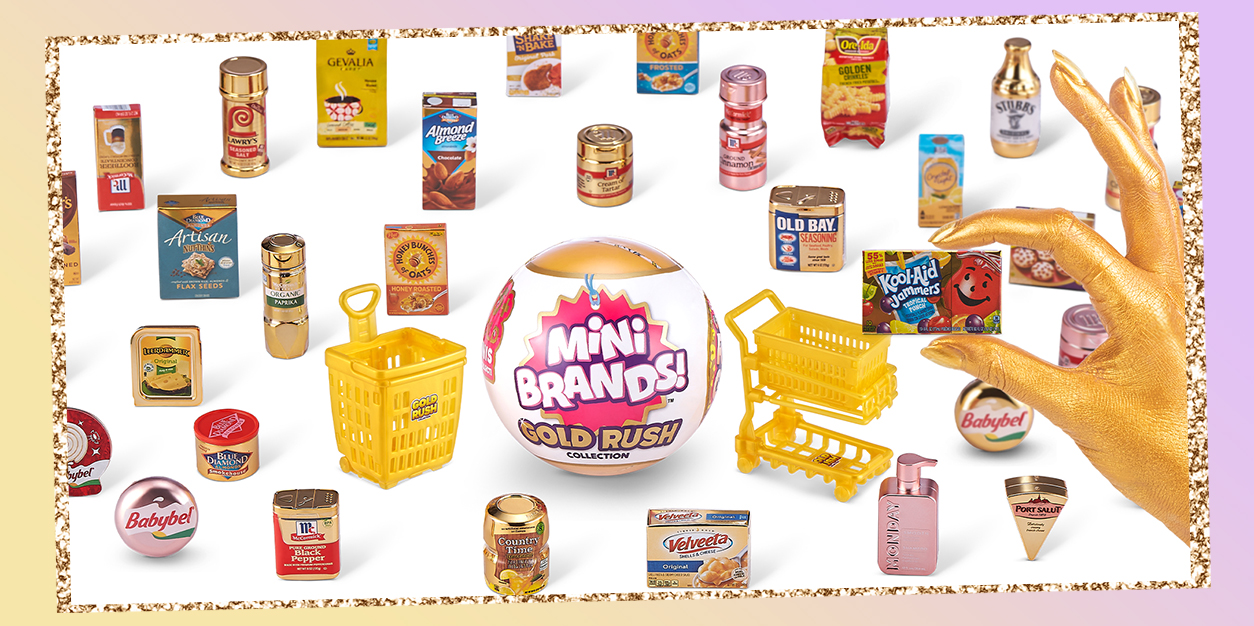 Glam Up Your Collection With Our 5 Surprise Mini Brands Gold Rush GIVEAWAY!
NOTE: We teamed up with ZURU for this Mini Brands Gold Rush Giveaway. All opinions are our own; we were under no obligation to give a positive review. Giveaway prizes provided by ZURU.
We're giving YOU a chance to glam up your Mini Brands collection with a 5 Surprise Mini Brands Gold Rush GIVEAWAY!
The world's hottest collectible is back and this time they're bringing the glitz and glam! If you're not in the know, this Target exclusive collection of Mini Brands is all about the shine. From the tiny food products to the shopping carts and baskets, everything about this series is GOLD! In the regular Mini Brands balls, the golds are a part of the chase, the hard-to-find items that make the hunt exciting. As you unwrap, peel, and reveal the 35+ never before seen groceries in this new limited-edition Gold Rush series, you'll strike gold every time, but with a twist!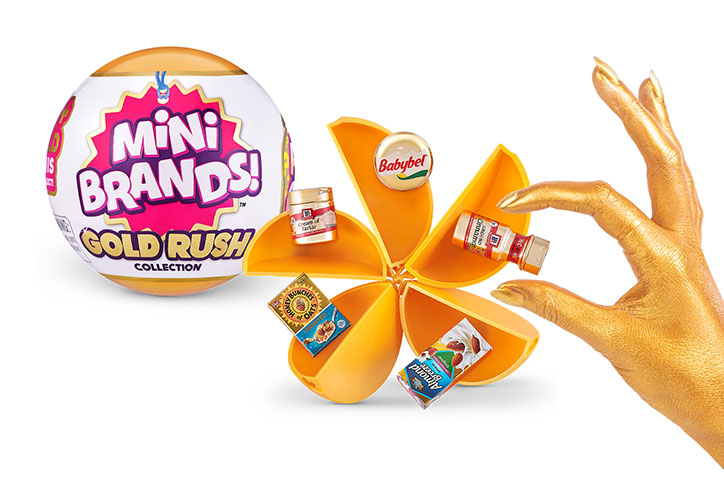 There are three dozen minis to discover, including some ultra-rare rose gold items to find, and since this series disappears from Target stores at the end of July, they're super exclusive brag-worthy finds – it's like spotting a celebrity IRL! We've been having a blast hunting for dazzling versions of our fav snacks like golden Bagel Bites, rose gold Babybel cheese, and everything in between – and you can too!
We're all about shining bright here at YAYOMG!, which is why we HAD to team up with our besties at ZURU to help our readers get their hands on these super exclusive Mini Brands! We're giving THREE lucky winners a chance to win a set of 10 5 Surprise Mini Brands Gold Rush balls!
Ready to enter? Grab your favorite adult and have them fill out the form below for your chance to WIN!
5 Surprise Mini Brands Gold Rush Giveaway: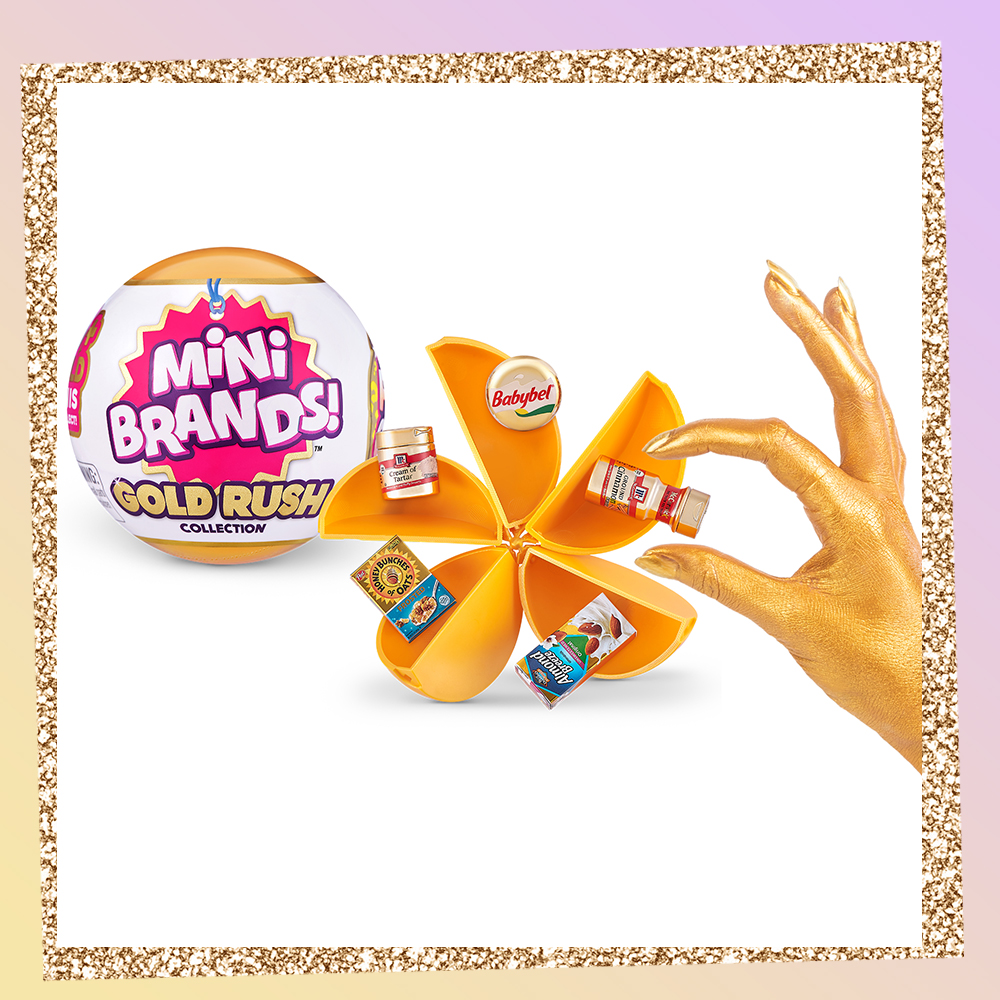 WHAT DO I WIN?:
THREE lucky winners will receive a Mini Brands Gold Rush Prize Pack that includes TEN (10) 5 Surprise Mini Brands Gold Rush surprise balls, generously provided by ZURU.

Note: These items come blind-bagged and we cannot guarantee which variations you will receive.
HOW DO I ENTER?:
Grab a parent or guardian and have them fill out the form below by July 15, 2021 at 11:59pm ET.
Giveaway runs from 7/1/21 at 03:00 pm ET through 7/15/21 at 11:59 pm. Open to US residents ONLY. Be sure to read the fully detailed rules HERE before entering.
THIS GIVEAWAY HAS ENDED AND THE WINNERS HAVE BEEN CONTACTED!
You must be 18 or older to enter. Please, only ONE entry per person. If selected as a winner, we will provide your parent/guardian with an affidavit to confirm that you are a valid winner who has permission to win. They will be REQUIRED to sign and return the affidavit to YAYOMG! to claim your prize. Prizes will not be mailed out without signed parental consent.
In need of even more free stuff? We've got you covered! Click HERE to enter to win a stash of summer reads and HERE to snag a Got2Glow Fairy Finder, a whimsical way to catch and care for digital fairies!