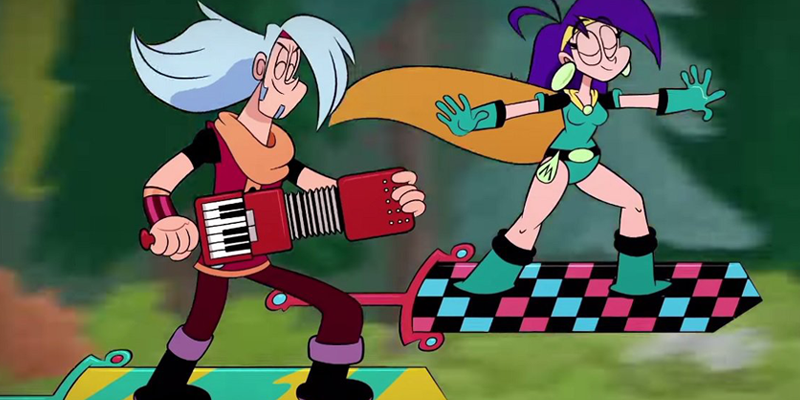 Mighty Magiswords – YAY or NAY
Mighty Magiswords is a totally hilarious, brand new show from Cartoon Network, but it's not your usual cartoon. You won't be able to catch this show on your TV – it's only on the CN Anything App and on the Cartoon Network site! If you watch on the CN Anything app, you get to see the episodes 15 seconds at a time, or a "micro-short".
If you watch it on CartoonNetwork.com, you can watch the full episodes, but they're only around 3 minutes a piece, which is much shorter than a usual cartoon. Check out the promo here to get you hyped!
The story is about a hilarious brother and sister team, Prohyas and Vambre, who work as adventurers for hire. They have all sorts of wacky, magical swords they use in battle, each with their own abilities. The totally awesome thing? Each episode is interactive, so YOU get to help decide the outcome by selecting the Magisword the characters should use in their battle. Right now there's only 2 episodes, but there's more to come soon! If you're still not convinced,
Are you loving the Mighty Magiswords? Grab your magical sword and cast your vote!
[socialpoll id="2271768″]